You Won't Believe What This Fisherman Pulls Up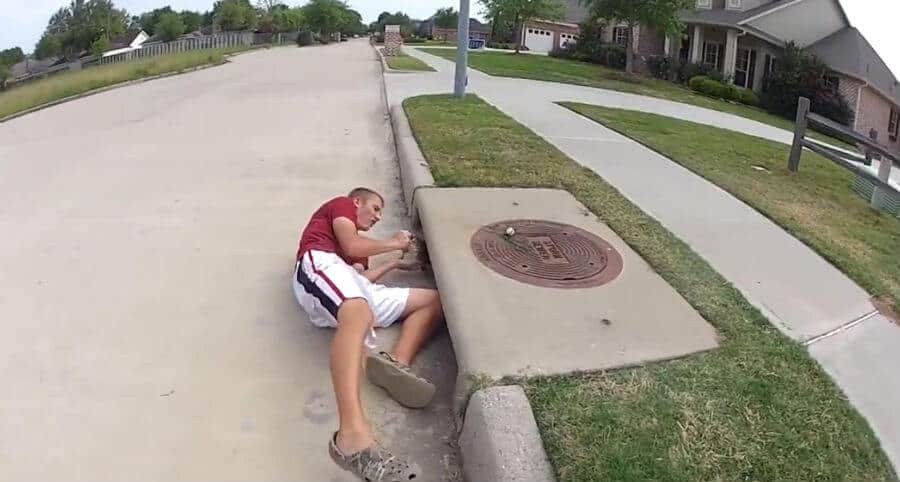 Okay, so there's being innovative and then there is this kid. I bet you've never heard of anything quite like this before. This kid takes some green twine, a rock, and a hook baited with strawberry flavored hot dog and does something unbelievable. The first thing that struck me as odd was the fact that this is a way of fishing.
Yet, there's no lake or stream, just an underground storm drain. And it takes place right smack dab in the middle of suburbia! I'm not sure I would call this freshwater fishing, and the rod and reel are certainly a bit primitive, but the catch is nonetheless impressive. Watching this, you can only think of the old adage "work smarter, not harder". Well, this kid certainly knows how to "fish smarter, not harder".
The lake has been replaced with a sewer drainage system, and the fishing gear, while innovative, honestly reminds me of something you might rig up for ice fishing. Even so, this kid is pretty creative and clever. The rock keeps the fishing line from sinking down into the drainage system. The catch remains tethered, similar to what happens on a traditional trot line. The bait is somewhat nontraditional, yet seems to be quite effective. (more…)
However, there are still two major questions lingering in the air. The first one is, what in the world is this kid going to catch? I mean come on, we have all seen those horror