30 Head Turning Women of the 21st Century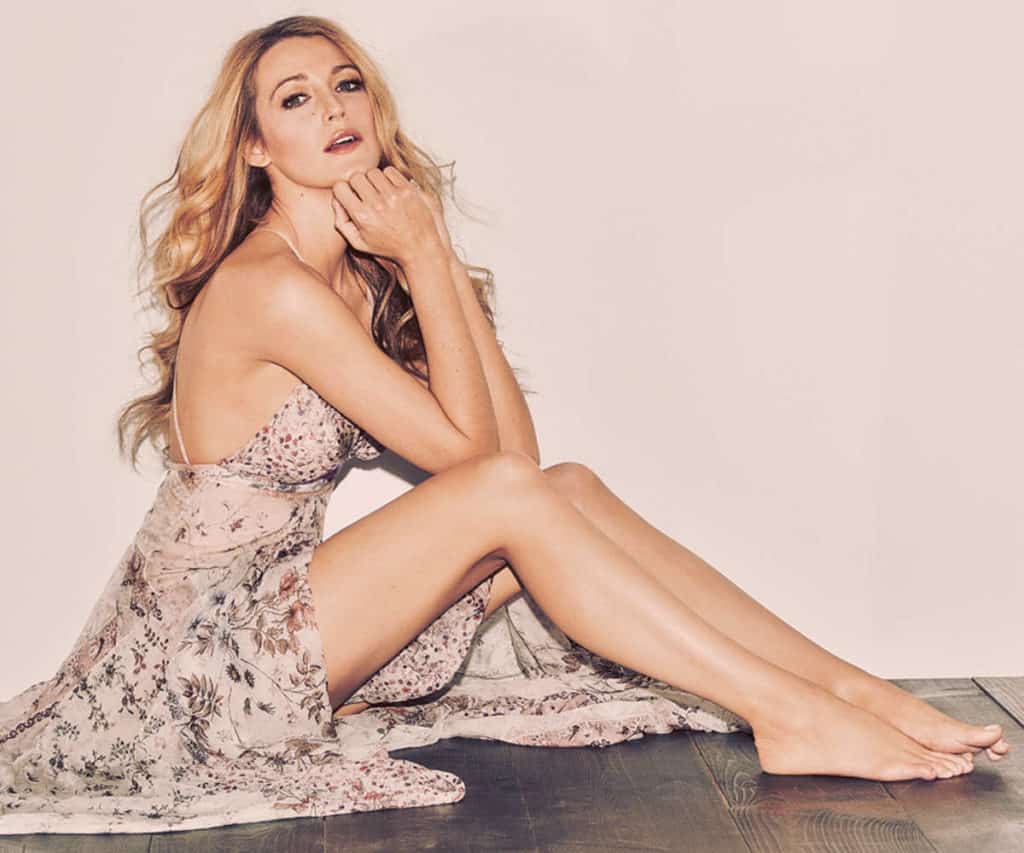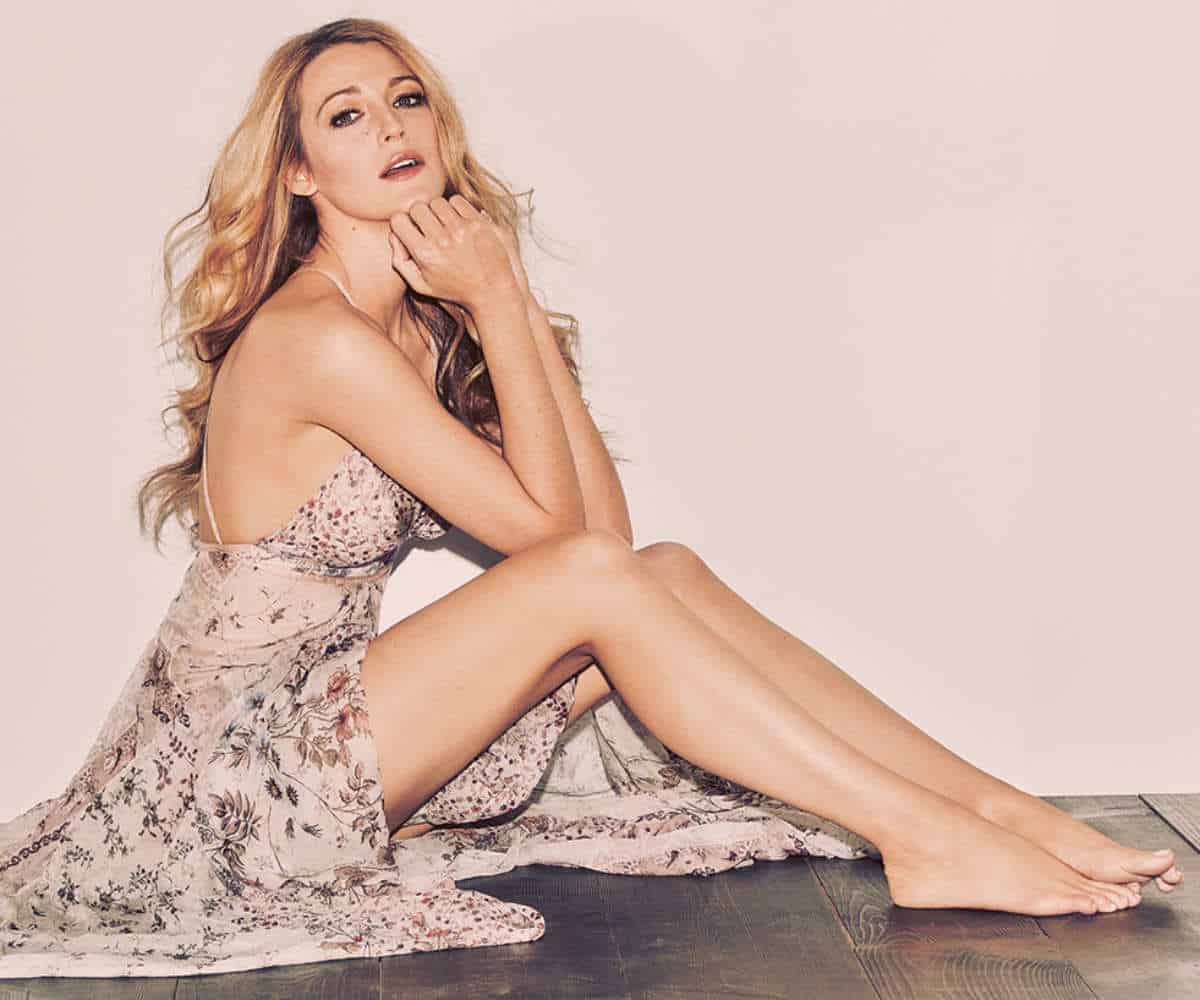 30. Alexandra Daddario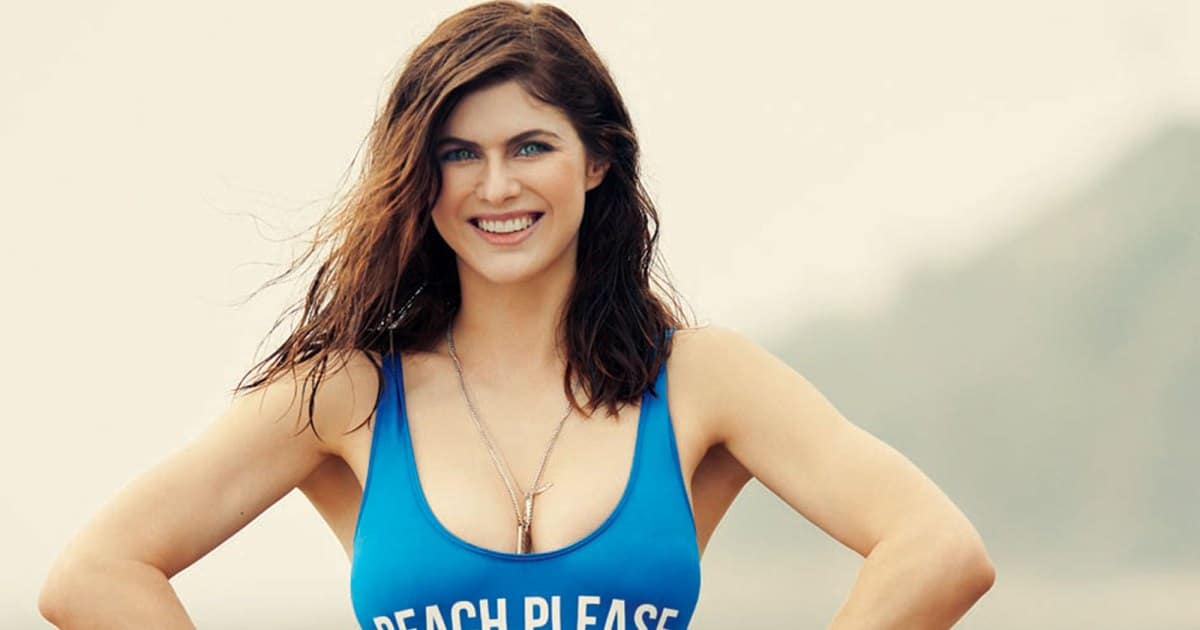 Baywatch was popular in the 90's and even more so today after the reboot featuring Alexandra Daddario. She is beyond hot. She is also beyond intriguing too. In a world where modesty seems to lurk around every corner, Alexandra does not let herself get caught up in those trappings. She is okay with nudity. Just watch an episode of True Detective to see what we mean. Also, the next time you are watching the Imagine Dragons video for Radioactive, pay attention to the drifter saving her friends from the underground puppet fighting ring. That is her. She also likes to do her own stunts. Its part of the rebel in her. She dropped out of high school for a short term role on All My Children. However, show producers liked her so much they made her character permanent. Sometimes it really does pay to go against the grain. Even if you like Taylor Swift (Yeah, she loves her music, but we forgive her).
29. Natalie Portman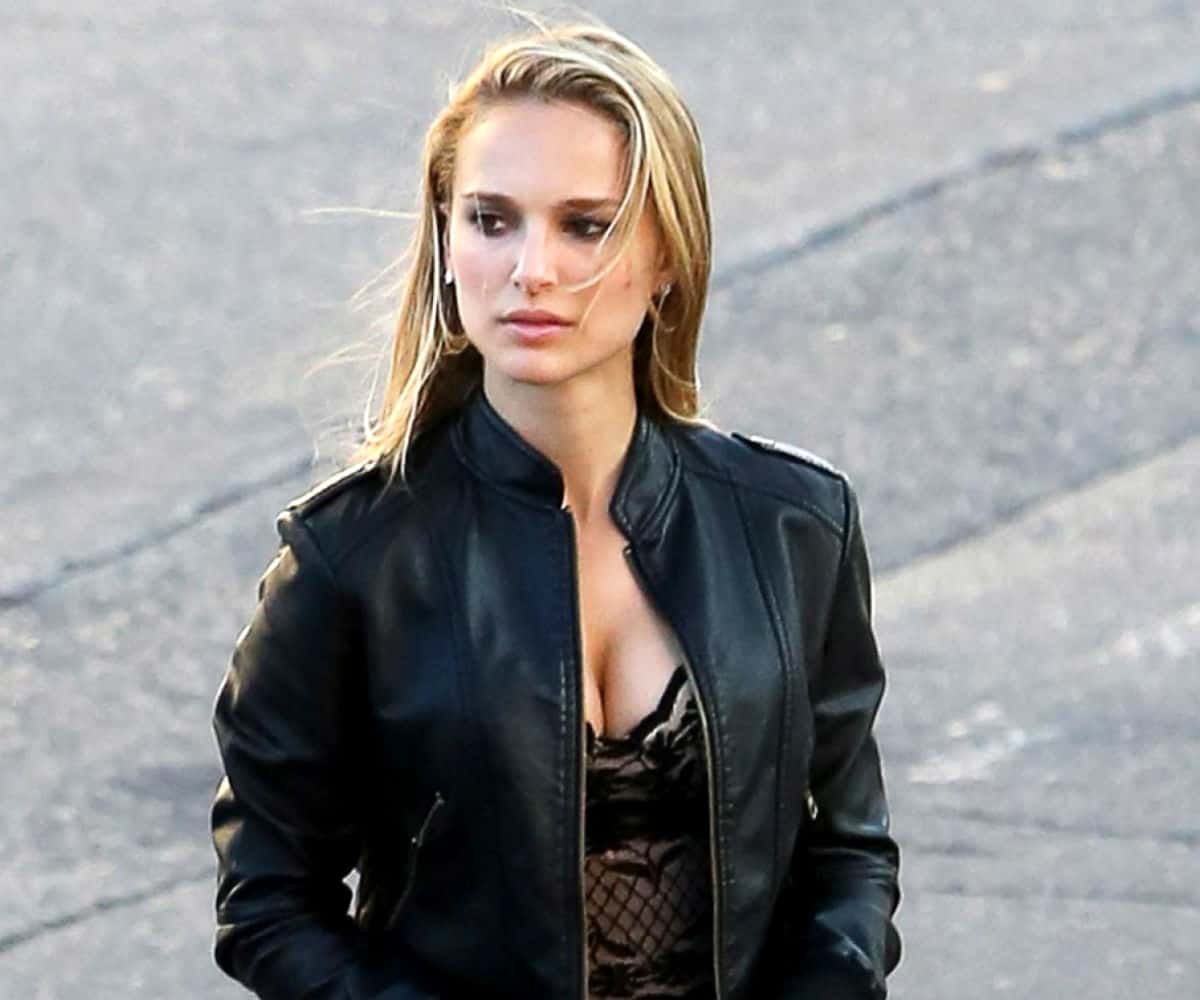 Before she was wowing us in films like Star Wars, Natalie Portman was sought out to be a model. She was found at the age of nine in a pizza parlor by a modeling scout for Revlon. She turned that gig down to pursue acting. Her first role was in "The Professional." However, we almost didn't get to see her because she was considered too young for the role! Even after she was accepted, it was trying. Her parents were not thrilled about their daughter portraying a smoker. They mandated 5 smoking scenes max, and made sure that her character was portrayed as kicking the bad habit by the end of the movie. They prevailed, and she got the part. It was only a matter of time before she landed her role in Star Wars, dazzling us a Queen Amidala. Yet, her character in The Black Swan has arguably received the most acclaim.
28. Jennifer Aniston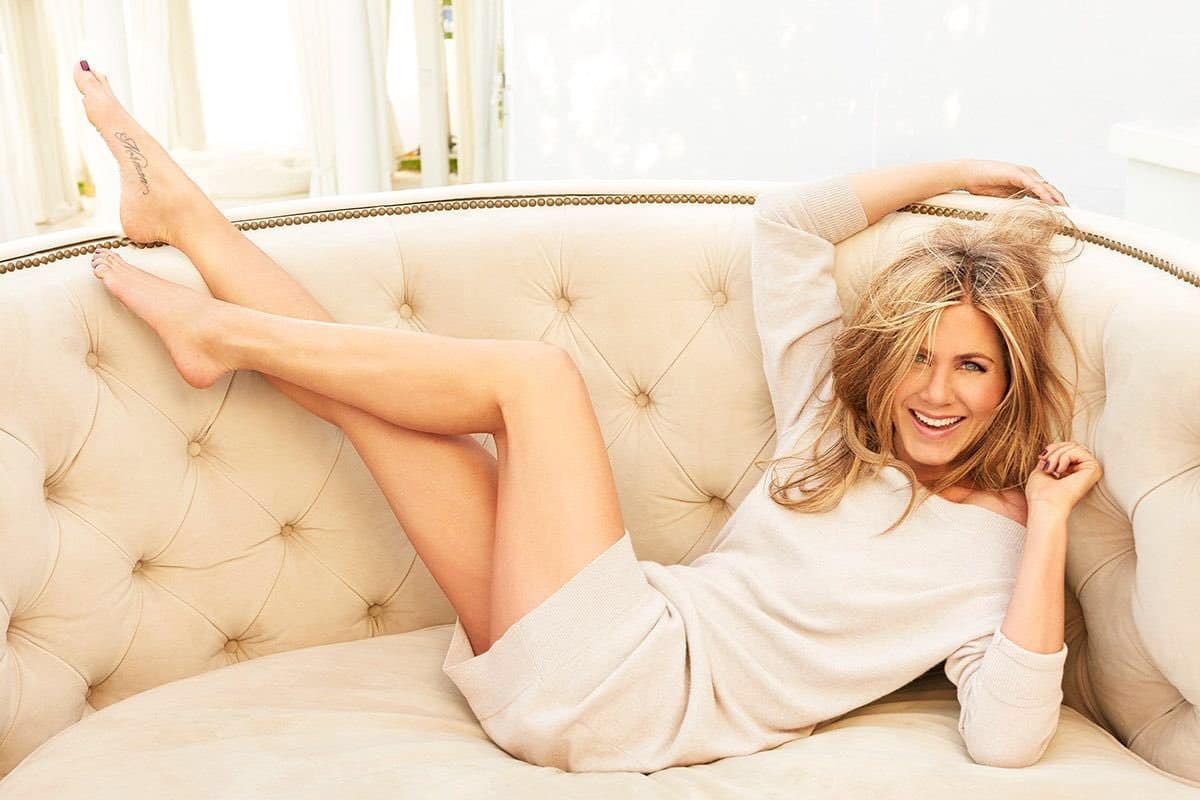 Who has had one of her paintings on display at the Metropolitan Museum of Art and offered to serve as personal trainer to Matthew Perry? Jennifer Aniston, that's who. We love her good looks, her brains and down to earth demeanor, even if she can be more flighty than Lisa Kudrow at times. Her sense of humor is beyond funny, though. If you remember, she did a fantastic job playing one of her, then boyfriend, later to be husband, Brad Pitt's stalkers. The creeper was an aspiring actress herself. Jen didn't like it. Saturday Night Live seemed to be the perfect venue for poking fun. And don't expect her to get on a plane often. That's not funny to her at all. She is deathly afraid of flying! Another matter she takes personally is personal attacks. Just ask her mother. She made a few unflattering remarks about Jennifer to a tabloid. As a result, she was not invited to her wedding!
27. Margot Robbie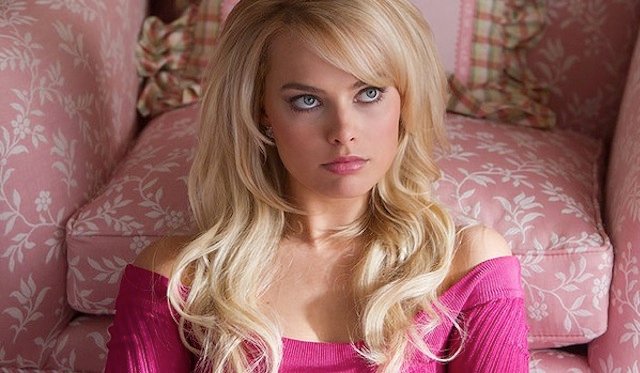 This stunning blonde beauty has quite a story behind her. Margot Robbie grew up on her grandparents farm in Australia. She is now one of the most recognizable blondes in the world. You might remember her best for that stunning nude scene in Wolf of Wall Street. What you might not know is the scene was shot nude at her request. Director Martin Scorsese originally had the scene play out to where Jordan would open the door to Naomi (Margot) wearing a less than modest robe. That was too modest for Margot, however. She insisted this scene was Naomi's power play. She shot the scene sans clothes and instantly showed us why she has a permanent spot on our list of Hottest Women of the 21st Century! Even better? To make her stand out during the audition she slapped Leonard DiCaprio across the face during an intense moment in the scene. She was a bit nervous at first, but both Martin and Leo burst into laughter. And a star was born!
26. Angelina Jolie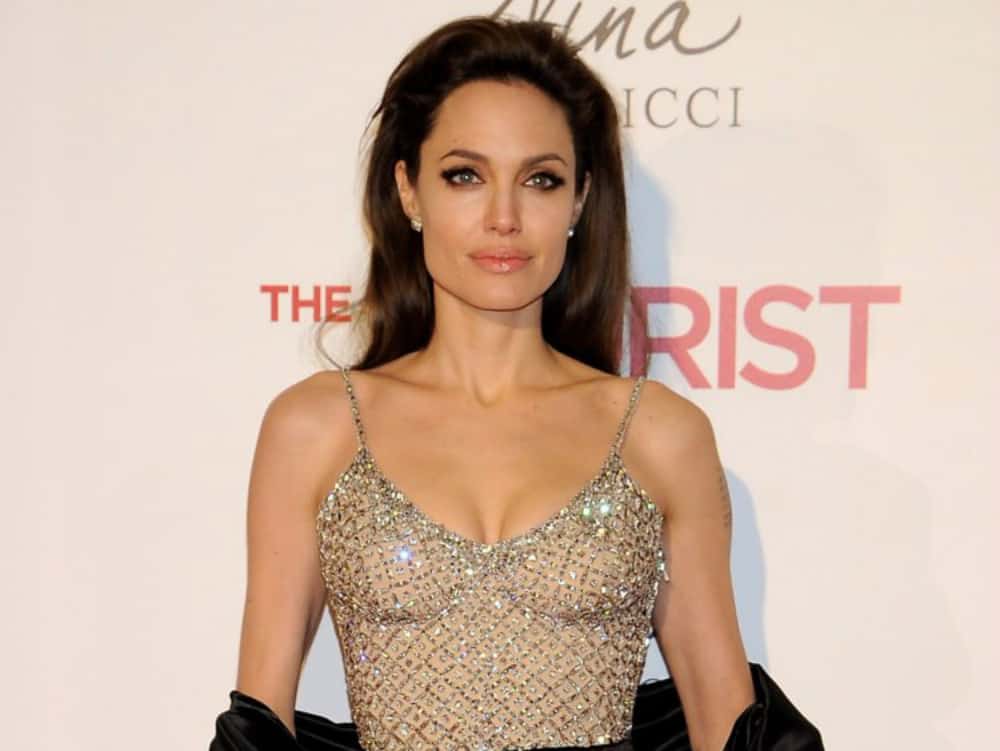 Angelina Jolie is more than just another pretty face. She is timeless. In addition to being gorgeous, she also serves as a mom, award winning actress and humanitarian; and that's just the beginning of it. Her dad is screen giant John Voight. Her mom is actress Marcheline Bertrand. What you may not know? Angelina had a live in boyfriend at the age of 14. That's right, her mom was quite worried about her going out at night to party and do drugs, so she allowed Angelina to have a boyfriend live in her bedroom (next door to her mother's room) at the age of 14. This would have been every teenage boy's fantasy! As for Angelina? Hers was Doctor Spock from Star Trek. Yep, she had a HUGE crush on him as a teenager. It wore off, though, as evidenced by her choice in men later with her marriage to Brad Pitt. Oh yeah, and that dark hair? It's not natural. Her mother dyed it dark brown (from blonde) when she was 5. Angelina has kept it dark ever since.
25. Emily Ratajkowski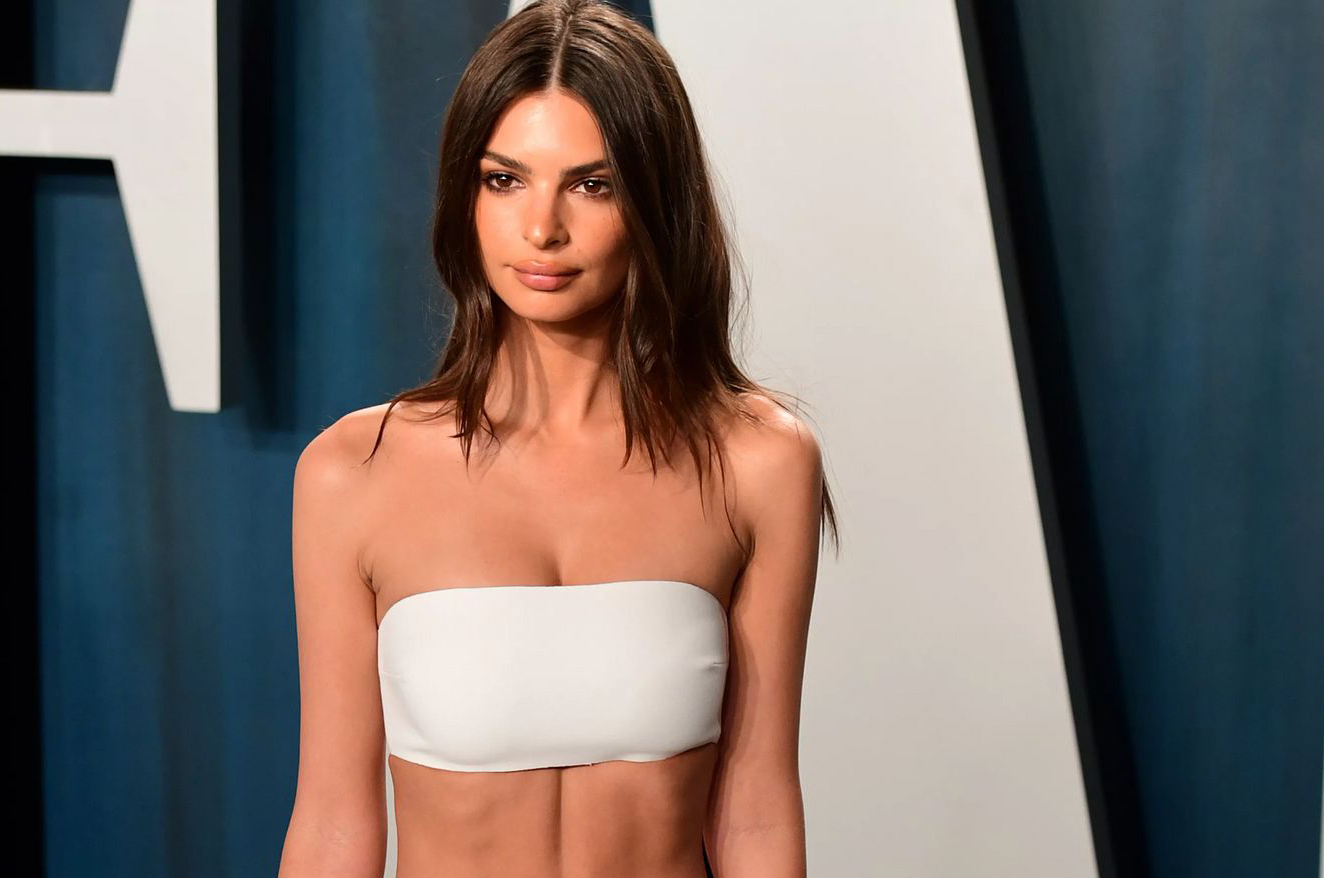 If you remember the ultra popular racy Carl's Jr. ads from a few years ago, then Emily Ratijkowski is no stranger to you. She is a stunner, looking beautiful eating a burger alongside her blonde-headed friend. We don't know if they were planning their own romp in the hay, the commercial ended with no resolution. Yet, our imaginations were granted a bit of freedom to roam when she appeared next to Robin Thicke and Pharrell in the Blurred Lines music video. WOW! After that 2013 performance she was a mainstay, attracting the attention of groups like Maroon 5 (she was featured in two of their videos). In addition, you can find her on the cover of Sports Illustrated swimsuit edition, Marc Jacobs ads and the infamous Buick Super Bowl commercial. We don't know what it is about her, but we love it! She is so young, she will certainly be on many more "Hottest" lists to come.
24. Beyonce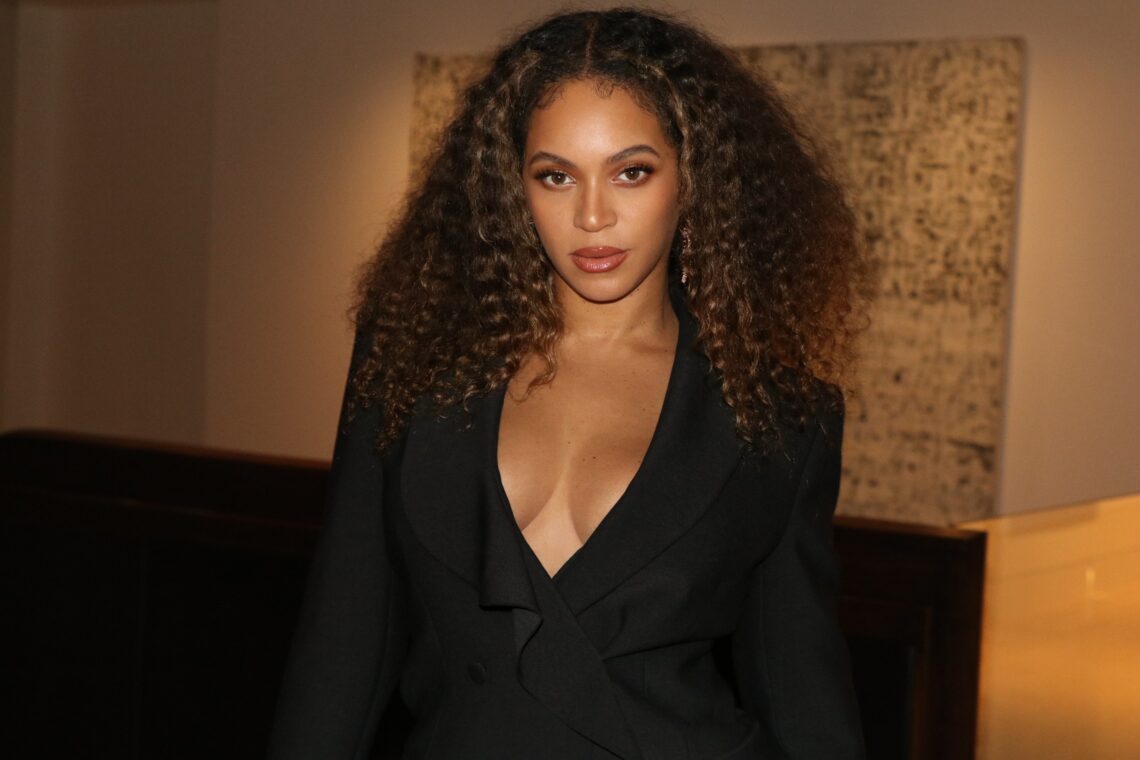 Of course Beyonce would make it on our list. She has been burning up music since her debut with Destiny's Child. She was a success in her own right, but since she married Jay Z, the world is truly her oyster. So what else is there to say about this beautiful lady with the voice of a songbird? Well, you might be surprised to know she is allergic to perfume, even though she has a few perfume scents of her own on the market. If you look in the Oxford English Dictionary you will find the word "bootylicious." You can thank Beyonce for that. Once the song became ultra-popular they had no choice but to include it. Perhaps the most impressive thing about her is she is known as the highest paid performer per minute in the world. This happened after a private performance at a New Year's party in St. Barts. She was paid 1.25 million pounds for 5 minutes. Not bad…
23. Gal Gadot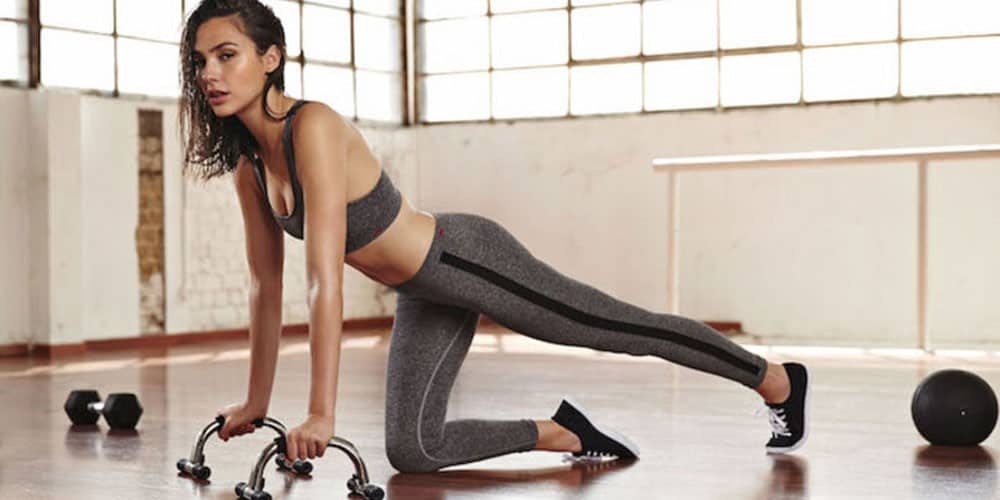 While Linda Carter will always be known as Wonder Woman to those of us who grew up in the 80s, Gal Gadot certainly made her look good in the reboot. She is extremely beautiful and has her own brand of mystique and intrigue. She was known as a rebel on the Miss Universe circuit for showing up late. After wining Miss Israel 2004 we guess you can do what you want, especially after serving 2 years in the Israeli army (it's requirement for all citizens). It may also explain her penchant for movies like "Fast And Furious." Gal is known for doing her own stunts. She even owns her very own motor bike. What is it, you ask? A 2006 Ducati Monster S2R. Landing the role of Wonder Woman was a no-brainer. Beauty, brains and a body for days, she is a wonder of a woman indeed!
22. Jessica Alba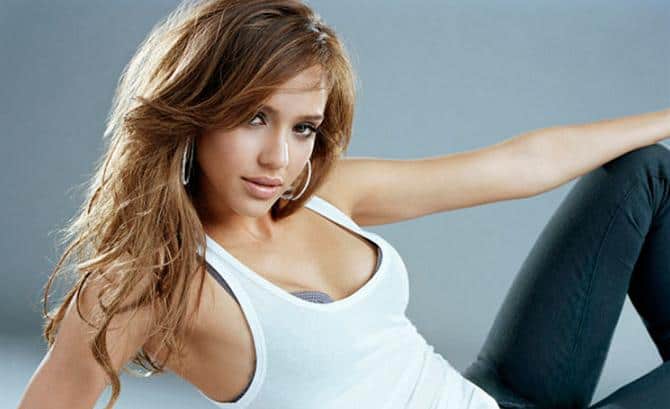 This Pomona, California beauty made us all drool in the Fantastic Four. Maybe it was her lips and eyes. Yes, it definitely was! Here are a few other things that make us drool over her. She got into acting after winning a competition at the age of 11 in Beverly Hills. Her dad was in the Air Force so they moved constantly. She battled anorexia as a child and had several bouts with illness like pneumonia, a tonsillar cyst and ruptured cyst. She is also extremely smart. She graduated high school at the age of 16. Oh, and she was kidnapped once while filming the Australian television show "Flipper." She received death threats leading up to her kidnapping. Thankfully she was found in the trunk of a car unharmed. So what was her big break? It happened when she landed the lead for the Fox Sci-Fi series Dark Angel. Men have been rejoicing ever since.
21. Halle Berry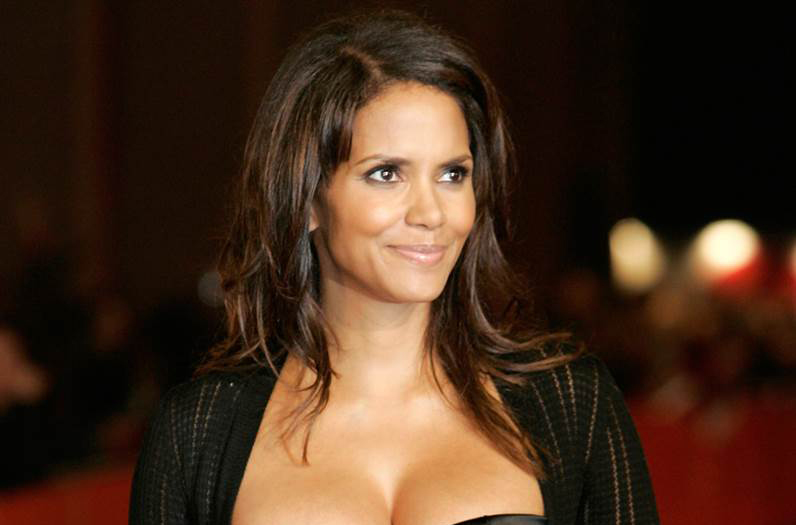 It should come as no surprise that Halle Berry makes our list of hottest women in history. Halle is actually her middle name, taken after the famous Halle building that used to house the famous Halle Brothers department store in Cleveland, Ohio. She spent some time in an inner-city neighborhood for a bit during her childhood after her father abandoned her and her family. Shortly thereafter she move to a suburb of Cleveland where she was determined to excel. She worked hard on her modeling career and became the first runner-up Miss USA in the 1985 pageant. She was also the first African-American entrant. Nothing slows her down, not even her 1989 diagnosis of type one diabetes. Since the diagnosis she bounced from Chicago to New York in pursuit of modeling, ultimately finding her first big break in the Spike Lee movie Jungle Fever. Since then she is going on to wow us in film after film, and consistently makes the top 100 list of Gorgeous or Sexiest women in the world every year. In fact, Playboy magazine listed her in their top 100 Sexiest Women of the Century list back in 1998. It seems that we just can't get enough of Halle Berry.
20. Megan Fox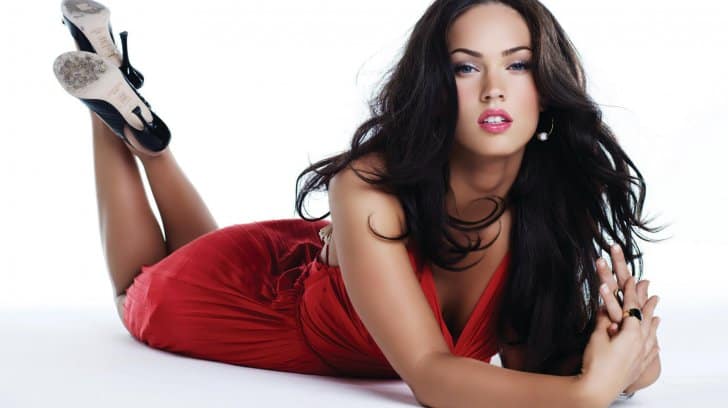 Besides earning a spot on our list, what else can we say about Megan Fox. Well, for starters, her middle name is Denise. That seems rather plain for someone who starred in Teenage Mutant Ninja Turtles, but who are we to judge? Interestingly enough, that was her favorite cartoon as a child so it only seems fitting she would play the part of April during the recent movie reboots. What inspired her to act might surprise you, though. Her favorite movie character as a youngster was Dorothy from the Wizard of Oz. It inspired her so much that she took to ballet, tap dancing and acting. She was also part of a competition jump rope team for a while. Oh yeah, and by the time she was 13 she had many beauty pageants and beauty awards under her belt. This is odd because she describes herself as an abrasive, obnoxious teenager. It seems to have worked out well for her, though. Now she enjoys surfing whenever time lends itself to the hobby and a nice quiet life with her former 90210 star husband, Brian Austin Green.
19. Rachel Mcadams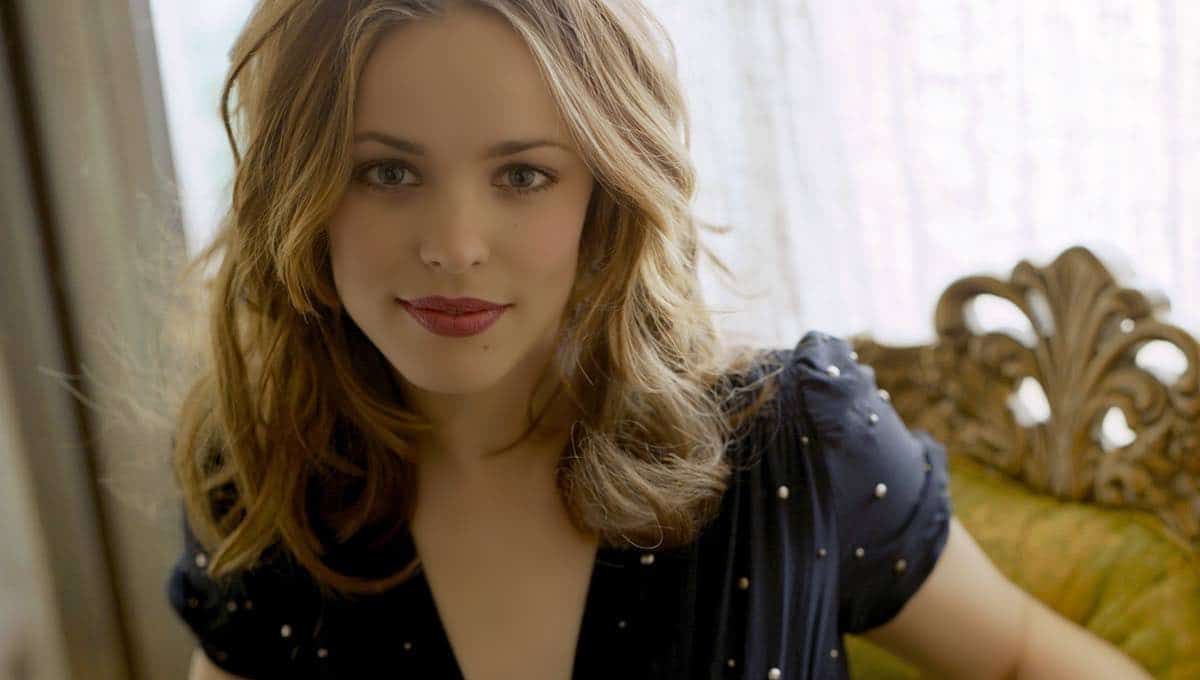 If you think you know Rachel McAdams, you don't. There is so much more to her than just being drop dead gorgeous. For instance, her TV career started early on with the Disney show, The Famous Jett Jackson. Her character was Hannah Grant, and she made her debut during the 58th episode. And even though movies are what she's known for now, it was theater that stole her heart as a child. Look up The Original Kids Theatre, from London, Ontario, Canada and you will find Rachel McAdams in the pedigree list. Another interesting fact — she won a best kiss award from MTV in 2005 for her starring role in the Notebook. She is also a huge environmentalist, doing her best to make green sexy. She has a website selling her tips and products, and has partnered with a few other activist powerhouses, like Jane Fonda, to further her cause.
18. Tyra Banks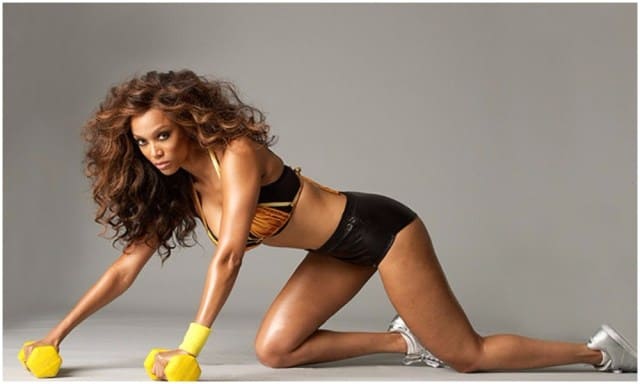 Tyra is undoubtedly one of the most beautiful people in the world and always will be. That's why she is on our list. This supermodel turned actress has accomplished quite a lot. It's no wonder. Her parents were driven people, too. Her dad was a computer consultant and her mother a NASA photographer. They instilled ambition and drive in Tyra. It worked. She became the first African American model to grace the cover of Sports Illustrated and GQ magazine. Her first big break came with Elite Model Management. She landed a 25 show gig during the 1991 Paris Fashion week. Afterward, the offers began to roll in. She signed on with Covergirl in 1993 after walking for brands like Yves St. Laurent, Oscar De La Renta and Christian Dior. After a storied modeling and acting career, she went on to host her own show, America's Next Top Model. She continues to be an inspiration for women around the globe today.
17. Scarlett Johansson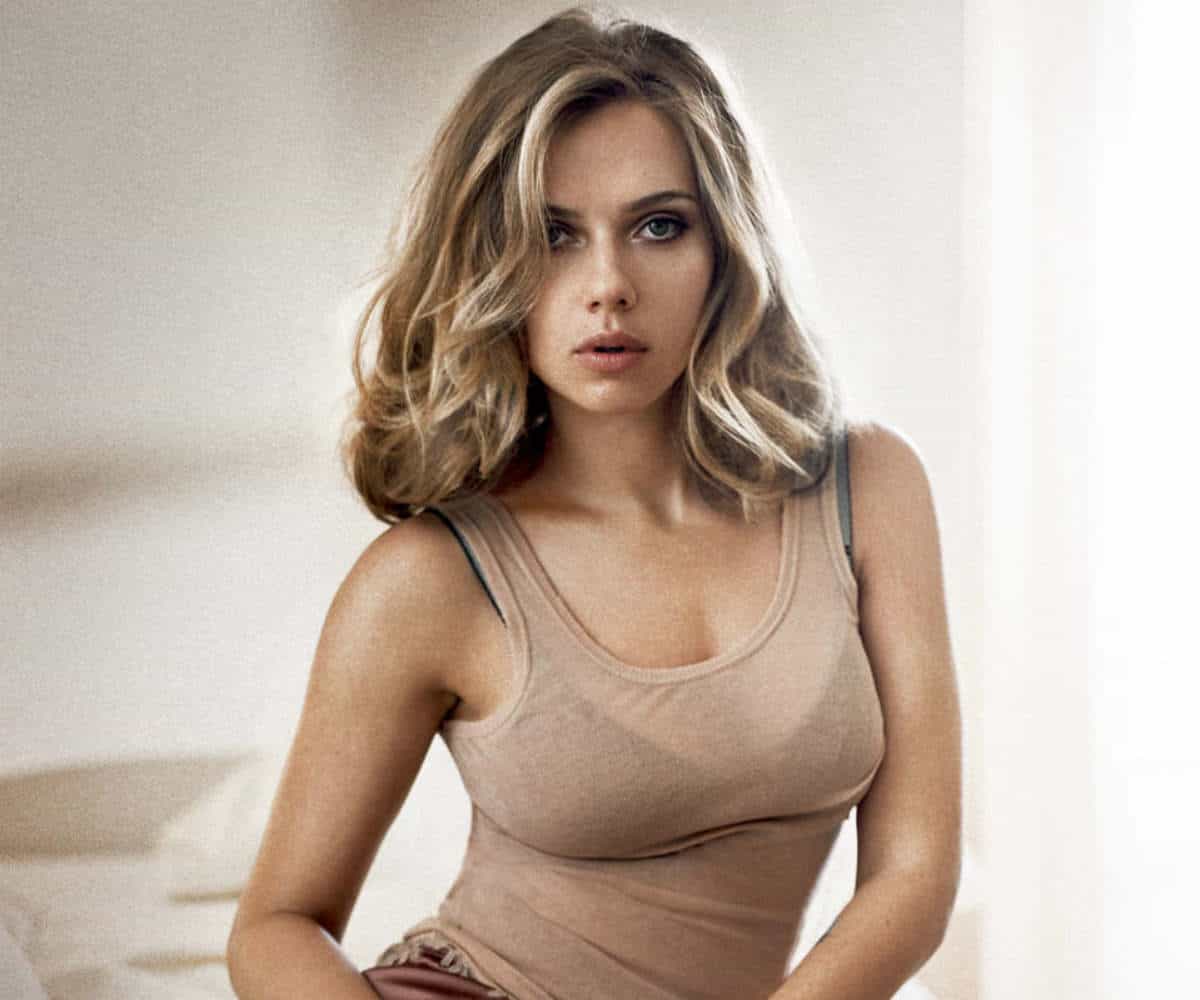 Scarlett was one of the highest paid actresses between 2014-2016 and has made multiple appearances on the Forbes Celebrity 100 list. However, there is so much more to this Lost In Translation beauty than we already know. For one thing, she is too beautiful. That is the reason she did not land the lead for Stieg Larsson's "The Girl with the Dragon Tattoo." That wasn't always the case, though. Rewind several years to the Home Alone movie series and you will notice a scrubby kid in the second installment. She played Molly, Alex's older sister. She loves to date older men like Patrick Wilson and Sean Penn, and is used to making waves of her own. She advertised for the Israel based Soda Stream company as an OxFam Ambassador and received much criticism. However, she has no regrets. She is Scarlett Johansson after all.
16. Blake Lively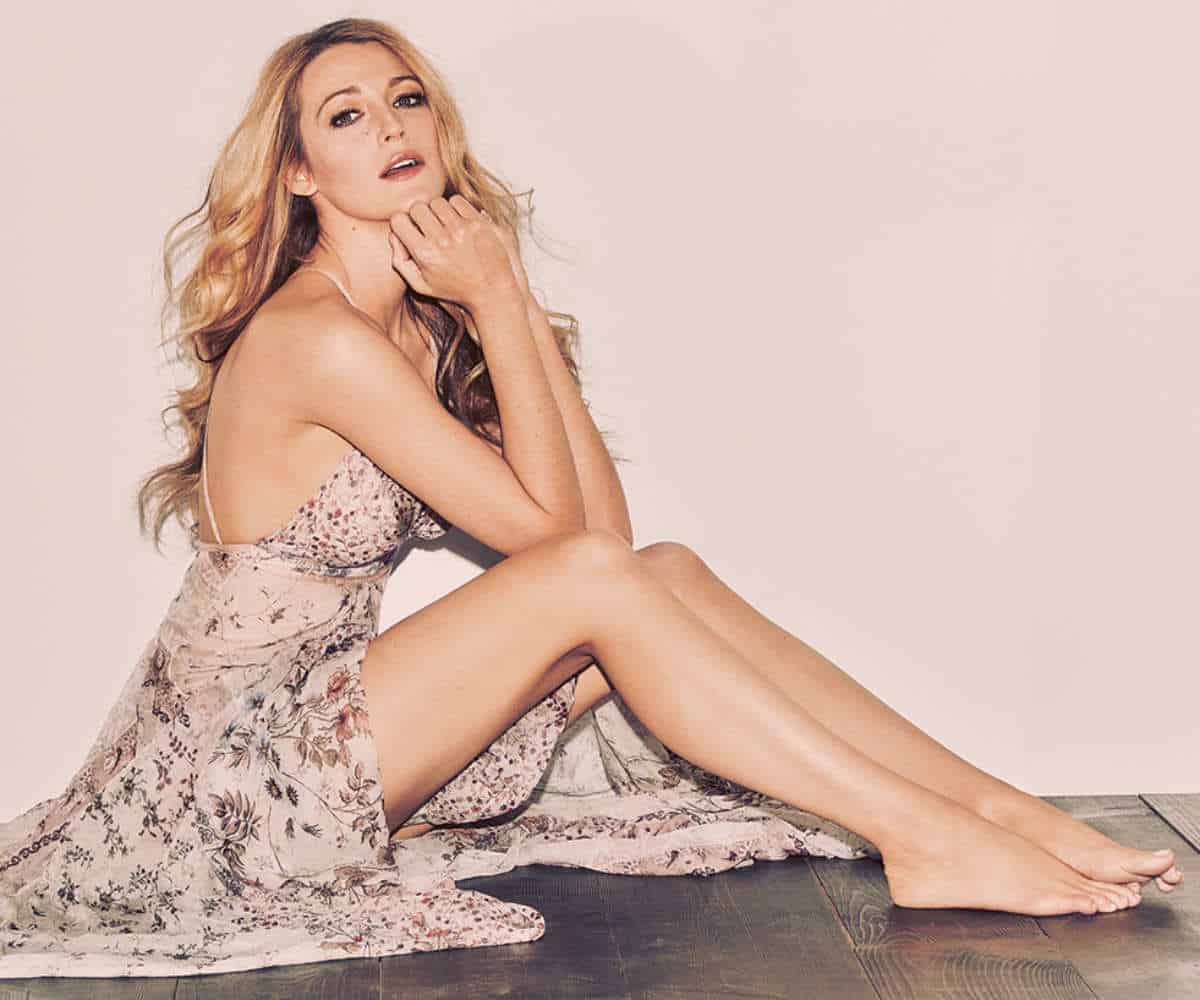 Blake is perpetually beautiful, and one great actress, but what do we really know about her? How about this. She was 16 when she had her first kiss… and it was onscreen! She was terrified, but I'm sure she is over it now. Her first celebrity crush was David Letterman. She credits his similarity to her dad's humor as the reason. And while it is illegal to name your child a number, it is not the case with pets. Her first dog was named "405." Her blonde hair is natural, but she is quite smart. She told Micheal Kors she was a natural redhead, said it with a straight face, and he believed her. She does love a good laugh, though. While she was in labor, her husband, Ryan Reynolds, played "Let's Get It On" as background music. The doctor nearly lost it. Blake was just glad for the event to be done with.
15. Olivia Wilde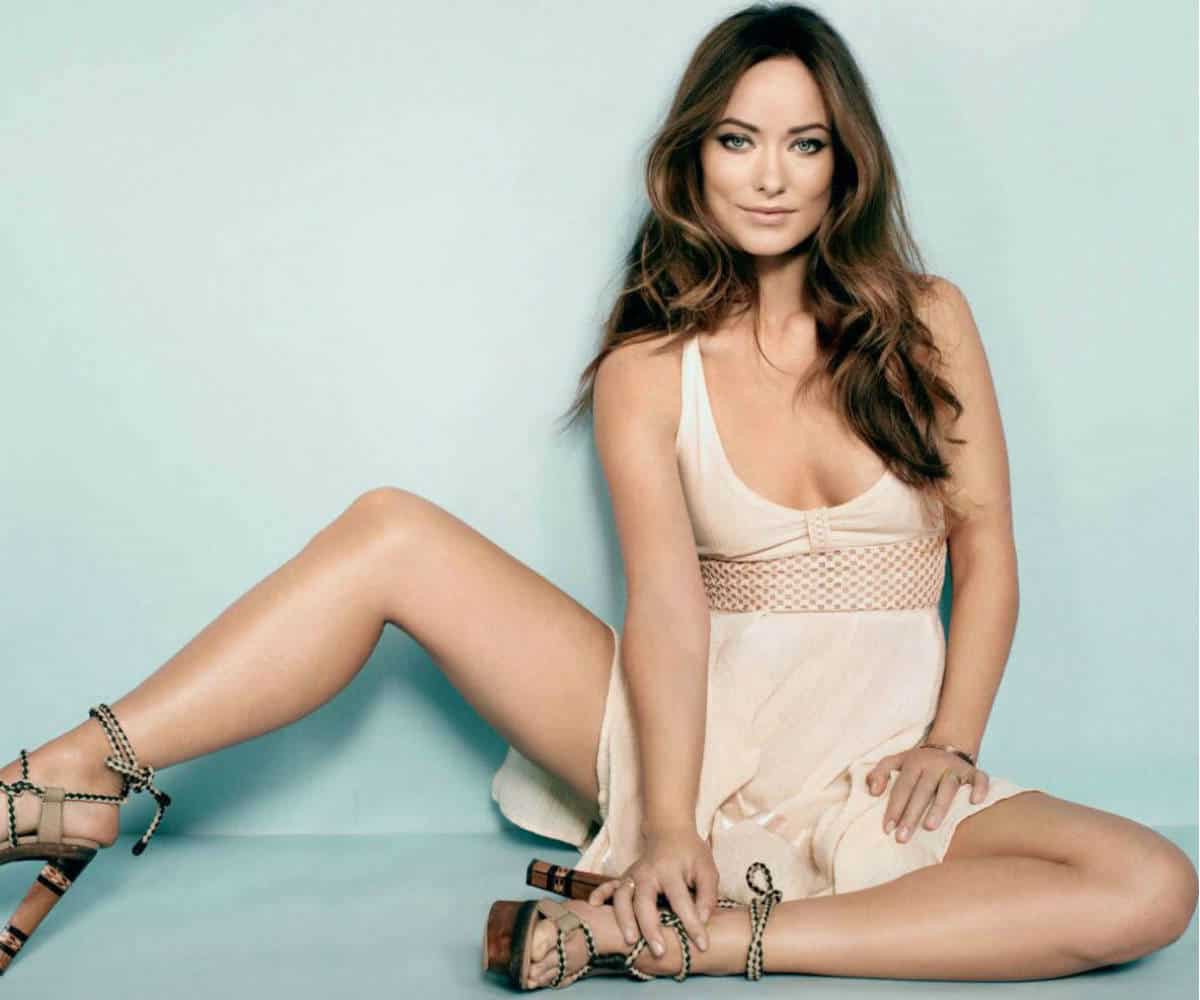 So what can we say about this star of House and The O.C.? Before we knew her, we were well acquainted with her mother. Olivia's mom, Leslie, was one of the producers of 60 minutes. She was a journalist as well, which may be why Olivia was so comfortable getting in front of the camera. Her babysitter might surprise you. Her parents were family friends with Christopher Hitchens. He watched her whenever they were on assignment. She has lived all over the place as a result of her parents work. Calcutta, Bombay and Egypt were just a few of the places she called home for a while. She also holds dual citizenship between Ireland and the United States. Mick Jagger once caught her spying on him when he was over at her parents house for a dinner party. He told her to go to bed. How many kids have had that happen in their life?
14. Amber Heard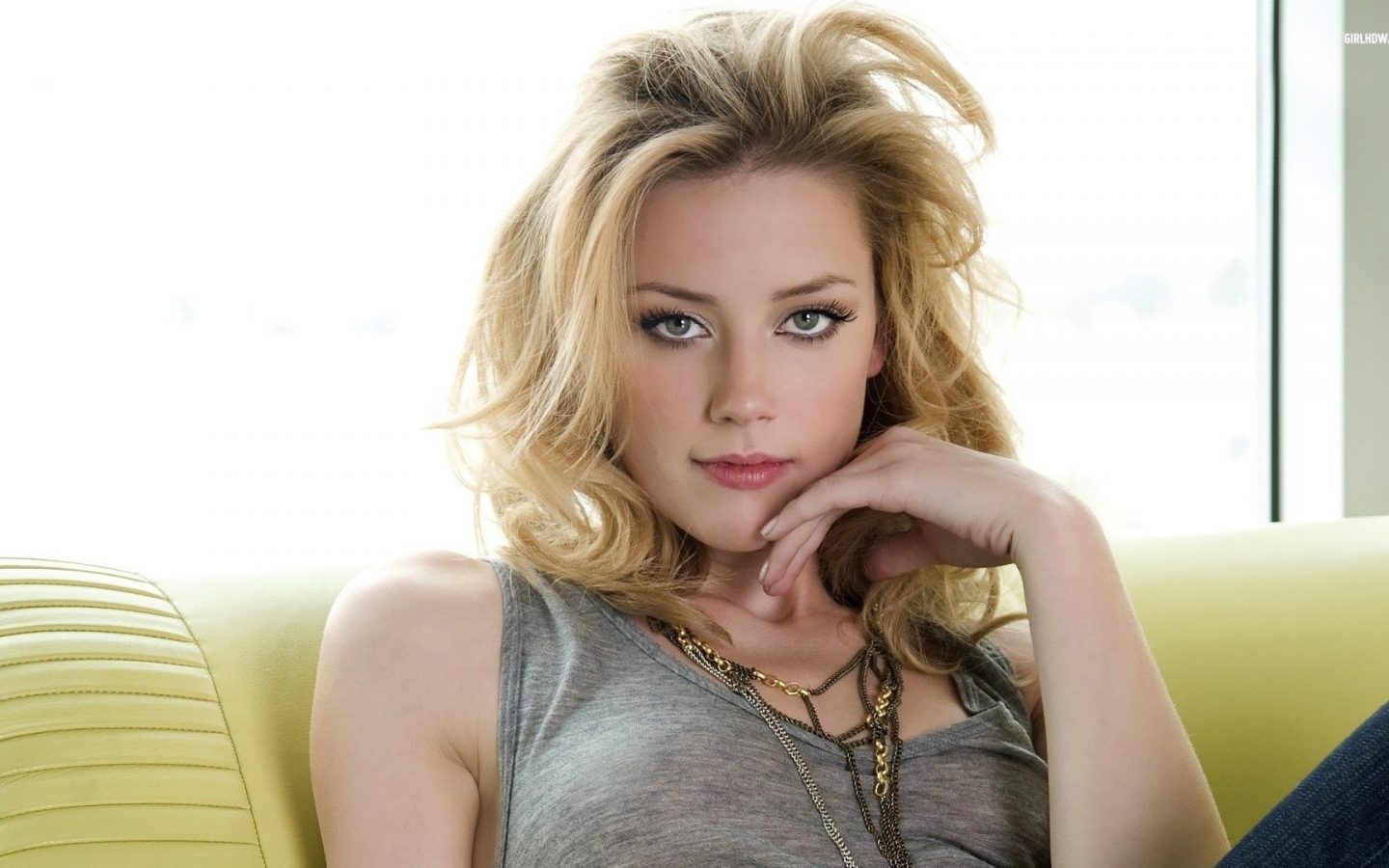 If the only thing you know about Amber Heard is her co-starring role with Channing Tatum in Magic Mike XXL, or being Johnny Depp's wife, you don't know the half of it. She is an avid classic car collector, currently working on restoring a 1968 Mustang and 1967 Mercedes 250 SL. She buys the parts on eBay to fix them up. She is a self-confessed prankster. While filming Paranoia she switched out her arm for a certain phallic part of the male body to the shock and surprise of co-star Liam Hemsworth. Overall, she is quite pleased with where she is at professionally. She has put in her fair share of small topless scenes to climb her way to the top. At least, that is the way she sees it. She may never see herself in any of those long begone movie roles, though. The reason? She hates to watch TV.
13. Charlize Theron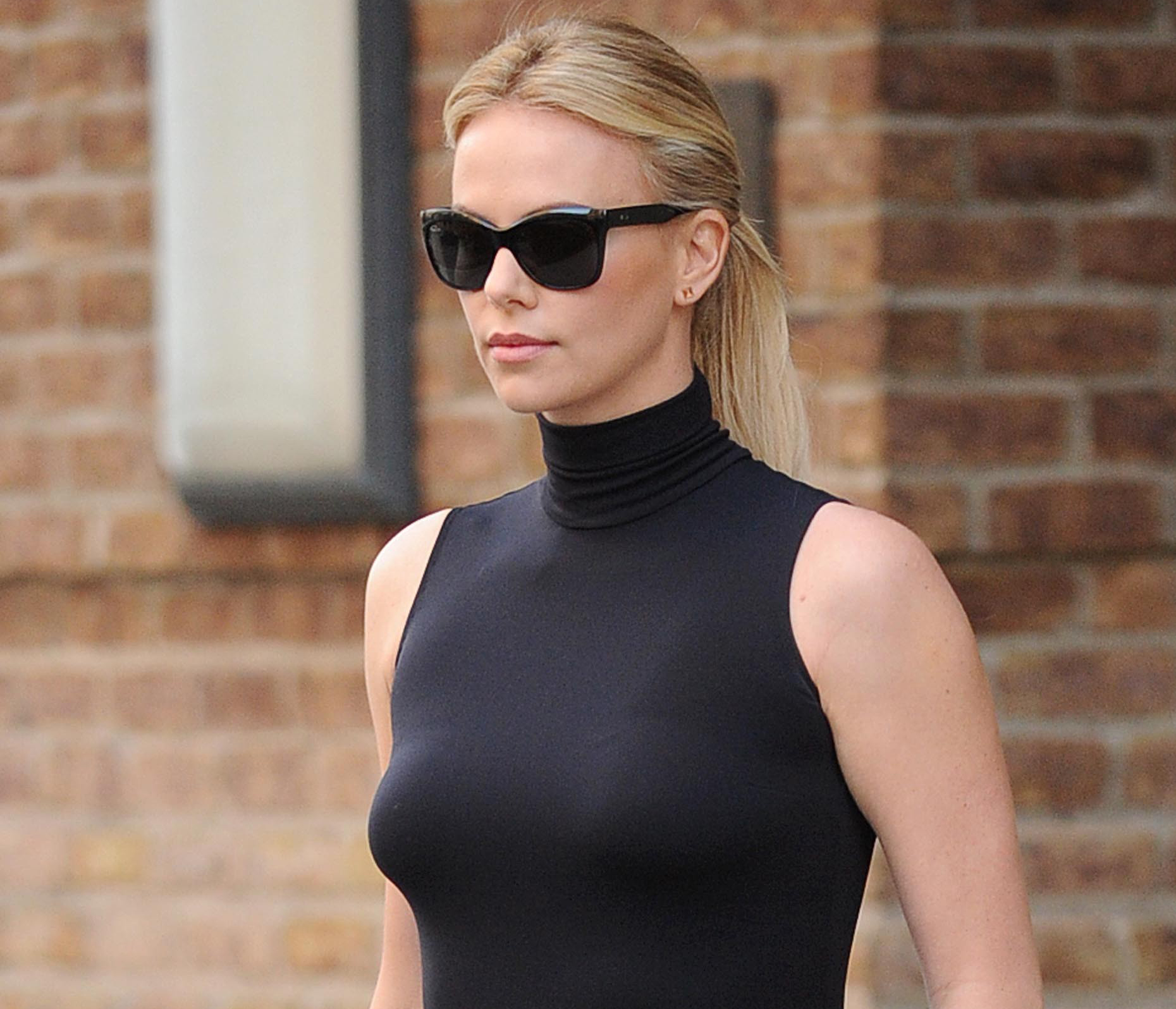 We know Charlize Theron for being one of the hottest women in the 21st-century. She is a true starlet, Hollywood royalty embodied. Originally from South Africa, there are several things about her that might surprise you. Francis, her mother, killed her father when she was only 15. It was an act of self-defense, and while Charlize is not afraid to speak about it, she obviously prefers not to. When she was just a child she pursued ballet until an injury prevented her from the sport. Several years later she would get her big Hollywood break while being discovered during a screaming match with a bank teller. She has received numerous Golden Globe and Academy award nominations for her work on screen. At heart though, she's a daredevil. She loves to ride her Harley-Davidson and even shows off a little bit of her wild side via a flower tattoo on her right foot.
12. Marion Cotillard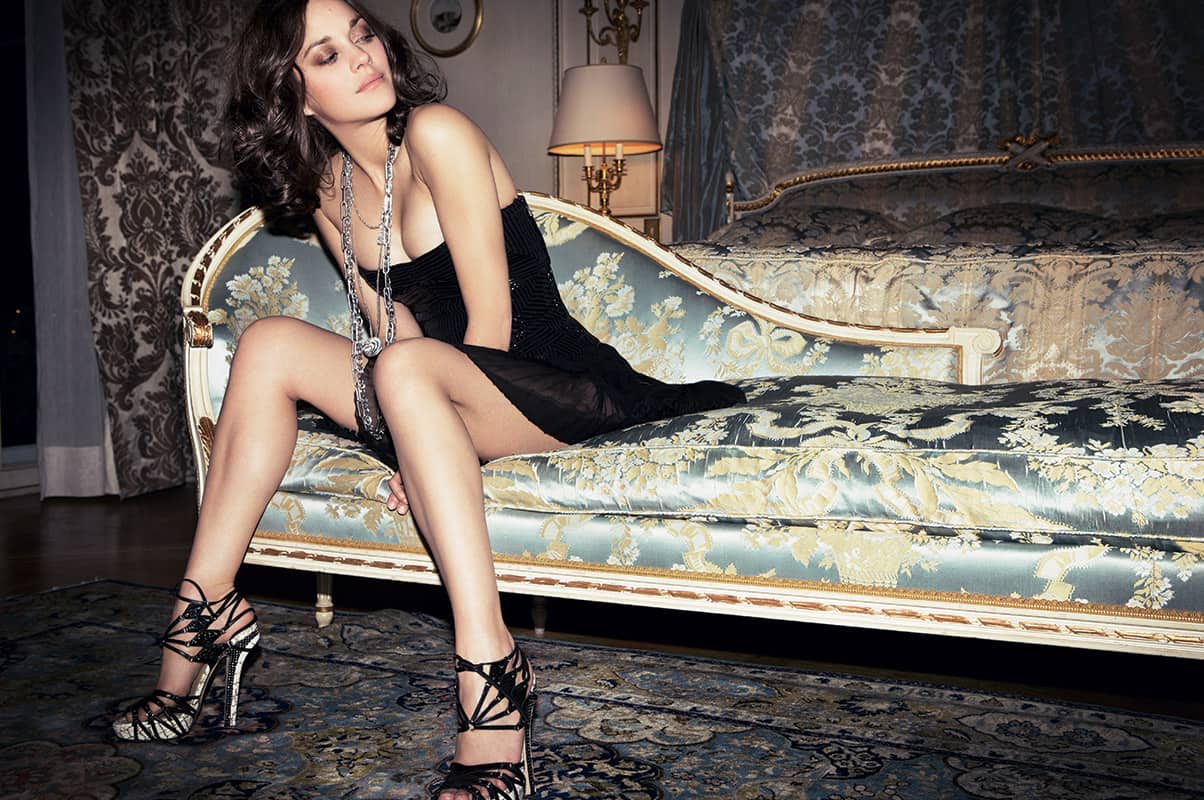 She is a french actress, environmentalist and activist. She also happens to be one of the hottest women of the 21st century. Meet Marion Cotillard. Her father was a mime, and also a notable actor and teacher. Marion decided to follow the acting vein and steer clear of the mime scene. She has the distinction of being one of the few actors to win both a Cesar and an Oscar for her performance in one film, La Vie en Rose. While she has a laundry list of French and foreign film awards, she has touched the United States as well. She starred alongside Ewan McGregor in the surreal movie Big Fish. However, her most notable performance by far revolves around La Vie en Rose. She has won a stunning 27 awards for her involvement in that one film. After finding favor in the states in 2008, she also starred in Public Enemies and the sci-fi thriller Inception. In 2012 she was ranked as the 9th highest paid actor in France. That makes her even hotter!
11. Emma Watson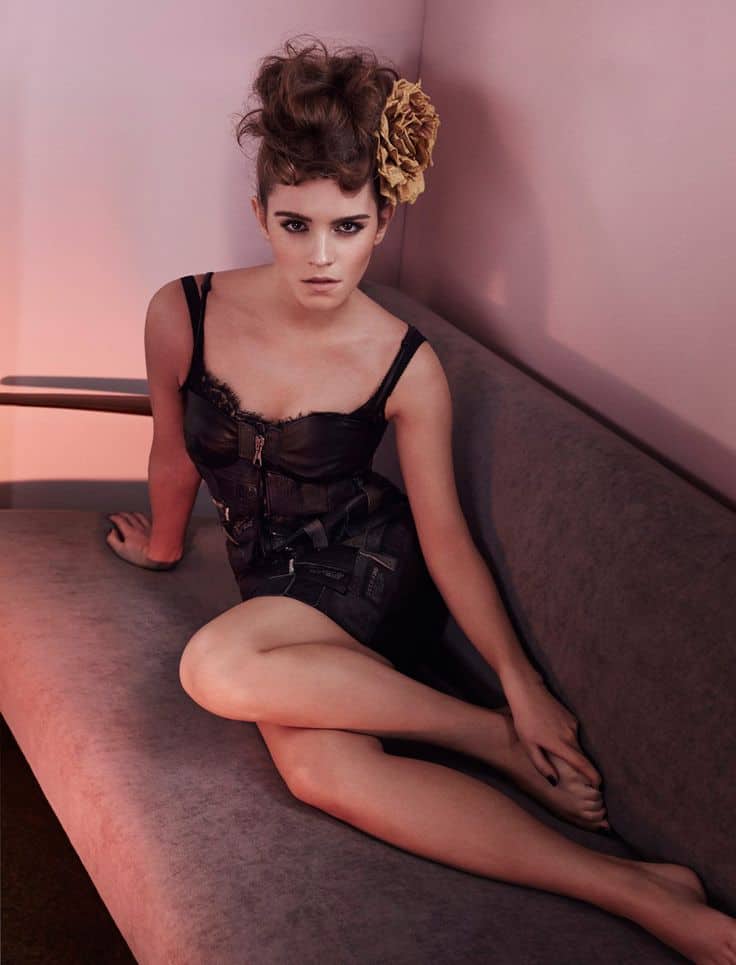 One thing you might be curious to know about Emma. Her stunning good looks are due to the fact that she is of Turkish and British descent. Yet, even at that, she was born in Paris, France. That just makes her even hotter in our opinion. Both of her parents are lawyers, which might explain why she is so smart, but she has an extremely athletic side that stretches way beyond those Harry Potter movies. Emma enjoys playing field hockey, rounders, netball and tennis. She also enjoys several different styles of dance, modern and break dancing to name a few, and also enjoys trying her hand at art. No wonder she made it on our list. Not only is she hotter than the sun, she is the ultimate tom boy, too. She also loves cats. Her two are named Bubbles and Domino. Hey, cat names are just weird. What can we say?
10. Mila Kunis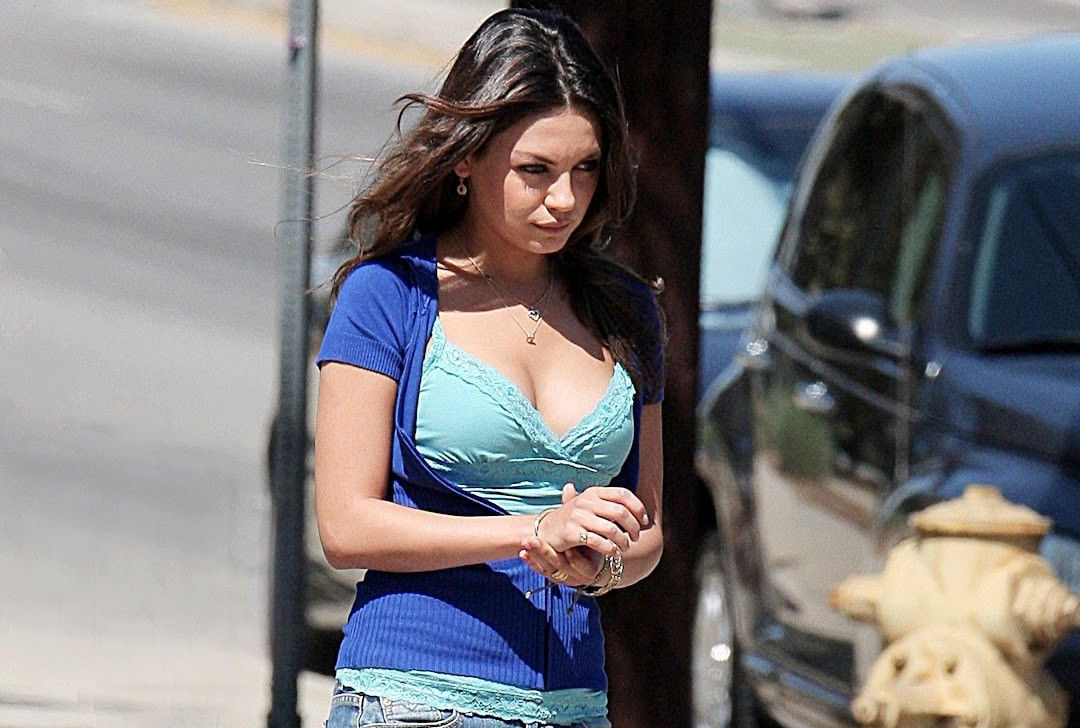 We know her from That 70s Show. It skyrocketed her to fame. We also know her because she is perpetually beautiful. Here are a few things we didn't know about Mila. She is originally from the Ukraine. She migrated to the United States with her parents when she was only 7. They moved to L.A. of all places. What prompted the move? Winning the lottery. Her parents took the money and got out of dodge. Mila began taking acting classes, but did not understand English yet. Imagine that! Most of us freak out if we call customer service and have to talk to someone with a thick foreign accent. So how did she learn English? She credits the Price is Right. After crying for the first year and hating it, she finally understood the language and the rest is history. All we can say is Hello Wisconsin!
9. Penelope Cruz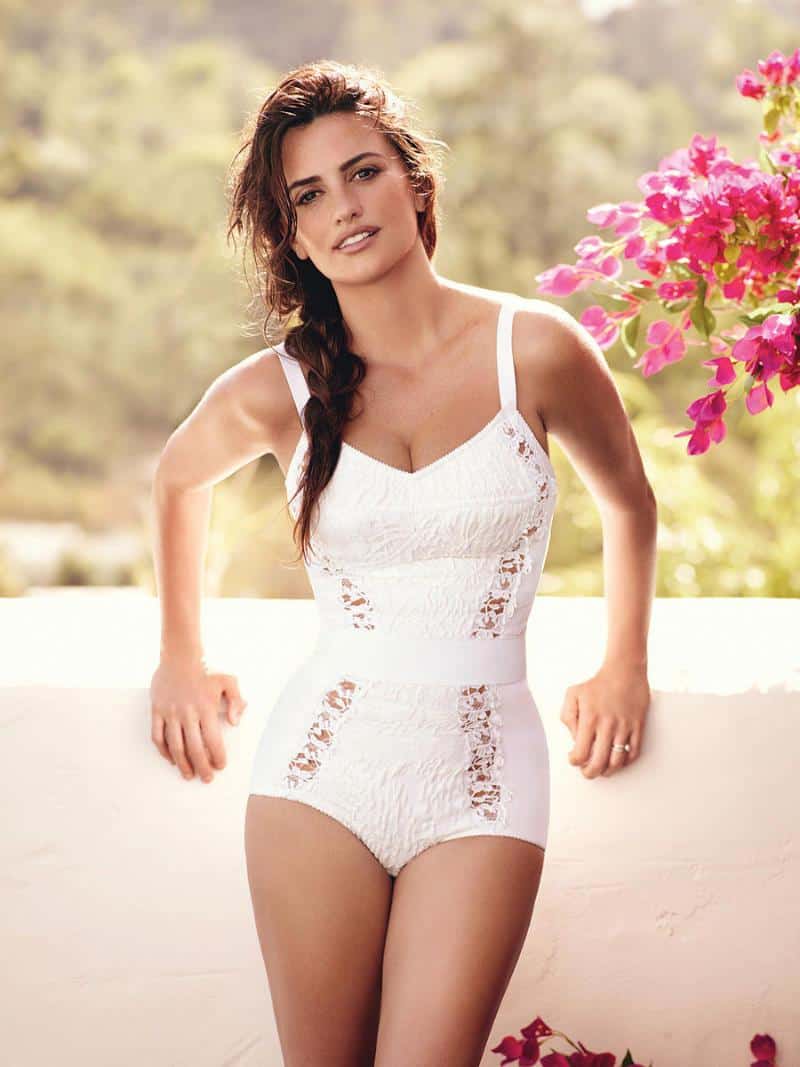 What can we say about Penelope that hasn't been said before? A lot actually. Born of meager means, her dad was a mechanic and her mom a hair stylist. Once she found success in the United States, she quickly became friends with other Spanish Hollywood royalty. For instance, her best friend is Salma Hayek (another gorgeous lady on our list) and she loves to visit Antonio Banderas and Melanie Griffith to settle her Paella craving. So how did she get started in acting? It all began with classical ballet. After taking classes for nine years, she was discovered by an acting agent and signed up. Perhaps the strangest turn in her acting career came when a director actually waited a year for her to play the lead for his film because she was too young to play the part at the time. This also happened to be her first film debut, Jamon. It was a dark movie, but firmly cemented her as a legitimate actor. Her good looks earned her a spot on our list.
8. Heidi Klum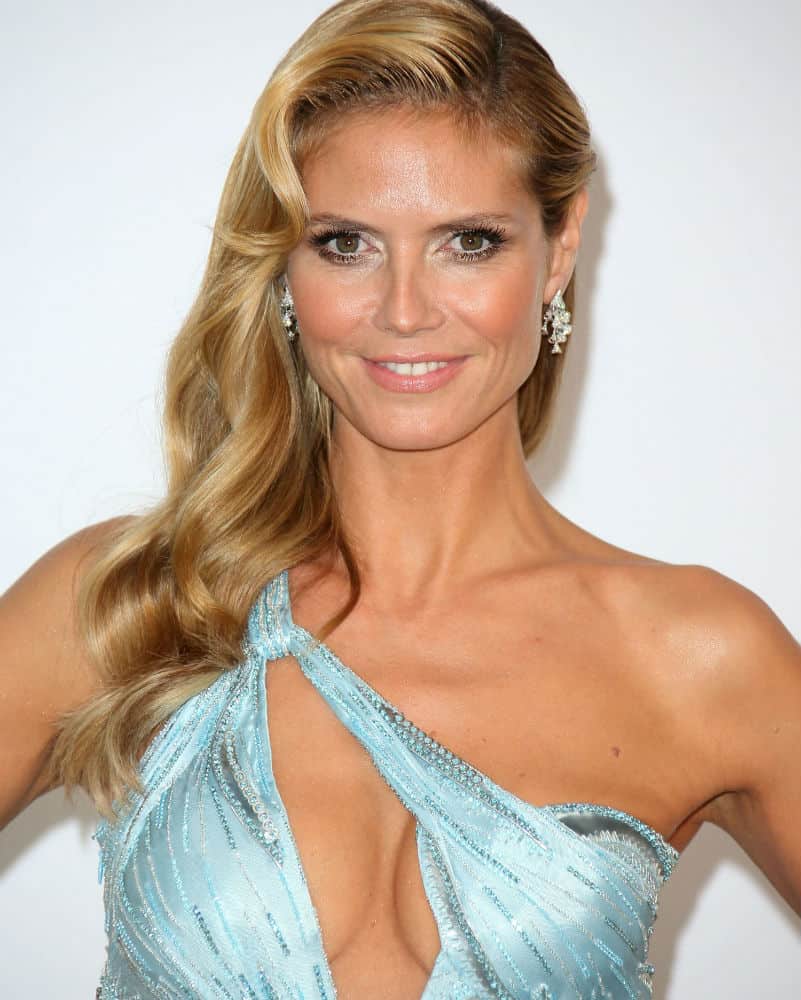 If you are a red blooded male then you've had to pick your jaw off the floor a few times after seeing Heidi Klum run around in that Victoria's Secret Angel wing outfit. Did you know she is also highly regarded as a strong businesswoman, producer and actress? This is where it pays to keep dual citizenship in Heidi's case. She is a citizen of both Germany and the US. So how do you become successful? You have to have a few titles under your belt for one. Heidi is known for beating out 25,000 girls to score a modeling contract with Metropolitan Models of New York. This happened in 1992. She also played a villainous role in a James Bond game. Dr. Katya Nadanova is Ruthless in Everything or Nothing. Put those two things together and you have an instant recipe for success. That and a smoking hot body always helps.
7. Gabrielle Union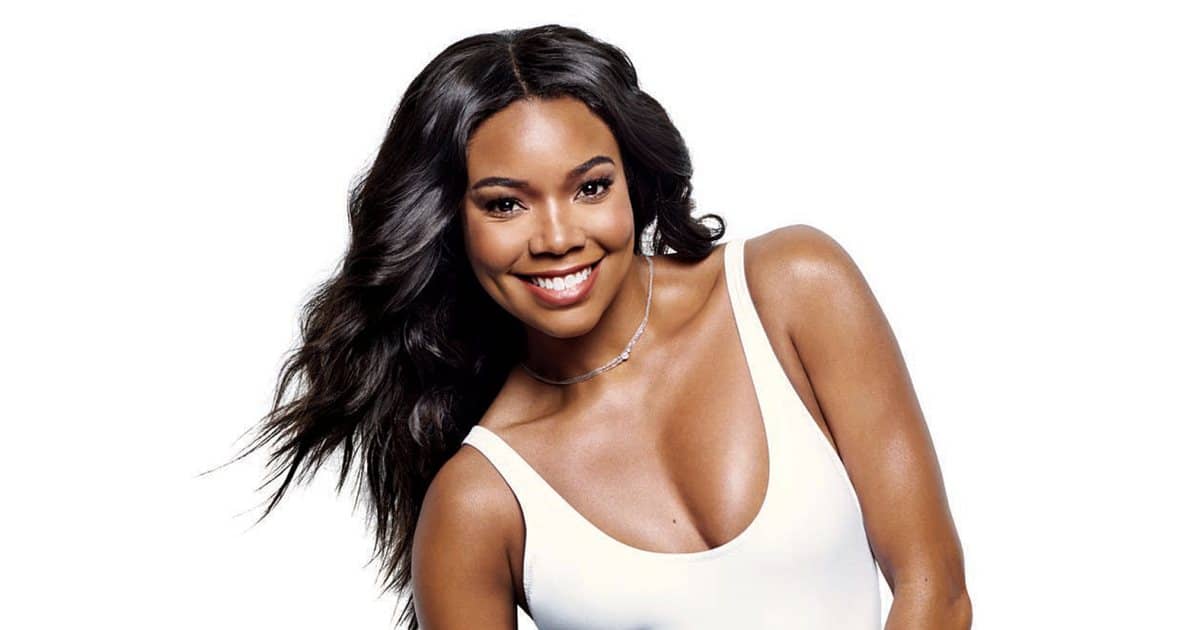 Known for keeping millions of viewers glued to the television each week watching the popular Being Mary Jane show, Gabrielle Union is a tasty treat for the eyes. After high school she spent some time at UCLA. She earned a sociology degree while working as an intern for a modeling agency. What she did not know was the modeling agency was looking at her. After graduation, they asked her to sign on full time, and she accepted. This is how she landed her first gig, Saved By the Bell, in 1989. The impressive part? No head shot required. That's how you know you have arrived. Since that time she went on to star with Hollywood greats like Will Smith and Martin Lawrence (Bad Boys II). And as if she was not seductive enough already, she speaks fluent Spanish. That's hot no matter who you are!
6. Naomi Campbell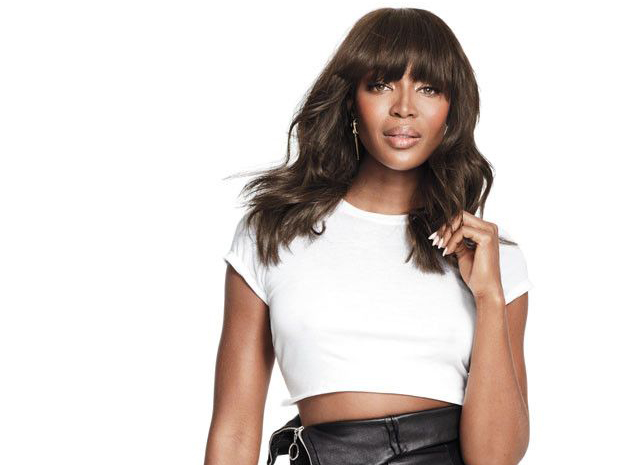 Here's the thing about Naomi Campbell. She's gorgeous, accomplished and has never met her father. You read that correctly. This is at the request of her mother. Naomi's father abandoned her mother (dancer Valorie Morris) of Jamaican descent when she was four months pregnant. He is not listed on her birth certificate and Valerie requested he never contact Naomi. Growing up fatherless hasn't seemed to slow her down, though. Naomi is recognized as one of the most beautiful supermodels in the world today. This probably stems from the fact that she is so well traveled and cultured. She studied ballet as a child and continued pursuing the arts. This paid off with her first public appearance. She starred in Bob Marley's 1978 music video for "Is This Love." She was only 7 at the time. Now she can be found on Sports Illustrated covers and in Vogue magazine. She has become a true 21st century icon for sure.
5. Freida Pinto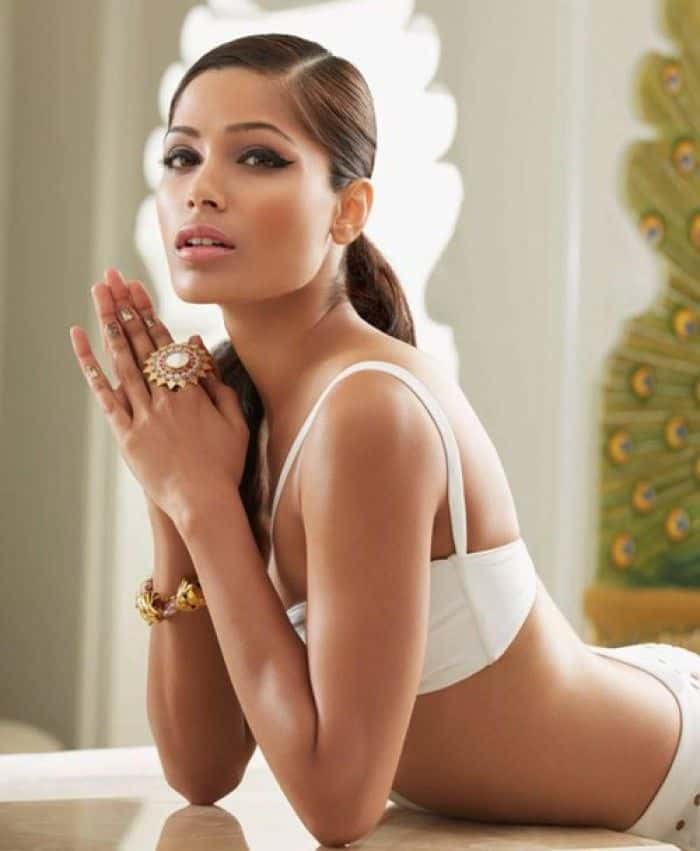 Remember when Slumdog Millionaire hit the big screen, and the beautiful Indian actress had us all captivated? Well, that was none other than Freida Pinto, and as it happens, there are a few things we don't know about her. For instance, her mom is the principal of a high school and her father serves as a senior bank branch manager. Her sister? She's a news anchor. It seems the Pinto family chose very diverse career paths for themselves. Freida was well known before Slumdog, though. It was more of a progression for her than anything. She anchored the popular Full Circle International Travel Show from 2006-2008 and spent some time as a model for Elite Model Management. She was trained in acting at The Barry John's Acting Studio in Mumbai. She had auditioned for several films, but after taking the studio course, was short listed for Slumdog Millionaire, and later got the confirmation call she was hoping for.
4. Miranda Kerr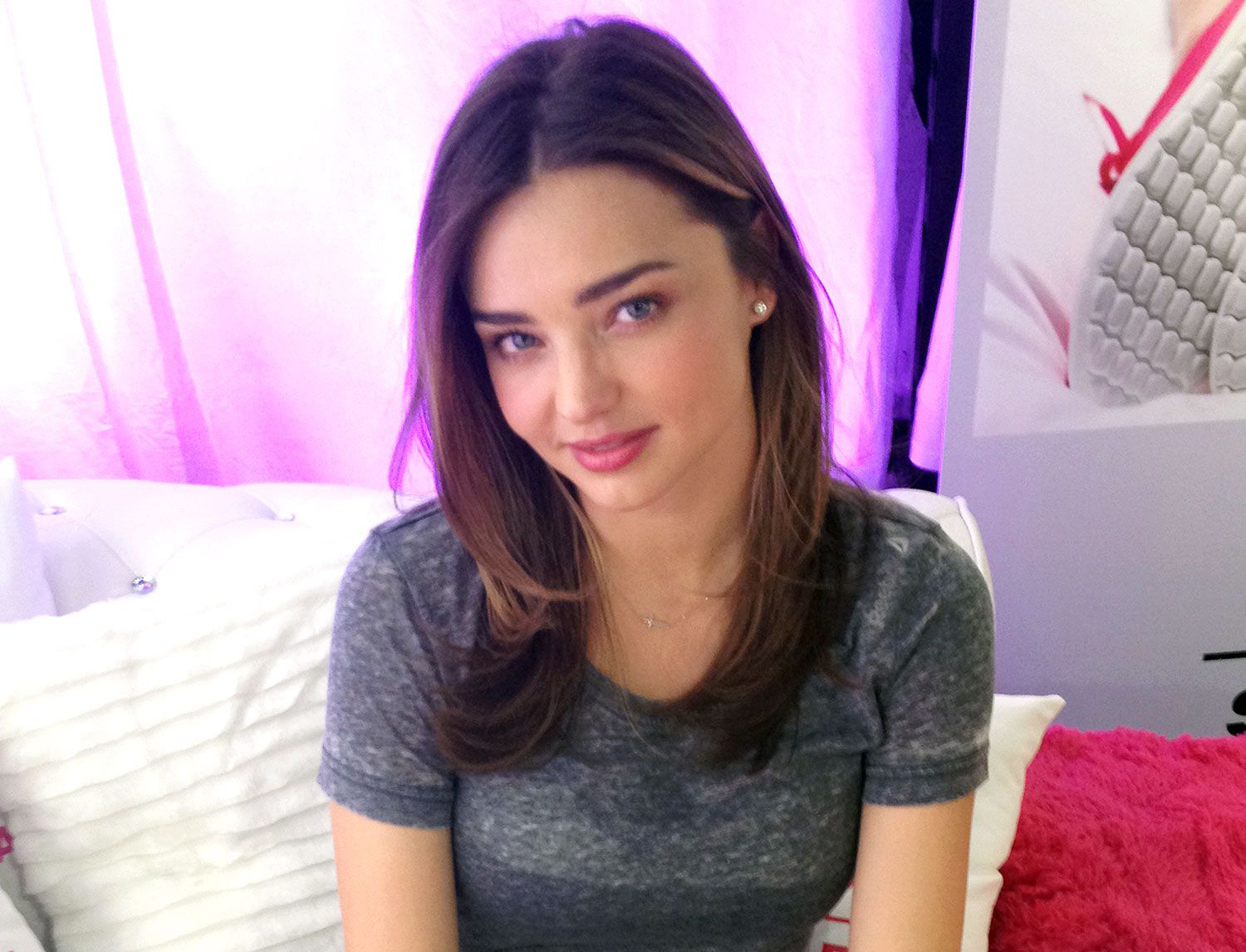 If you remember the famous Reebok commercial where the girl is running and begins peeling off her clothes, then you know who our next beauty is. We remember it, too. Miranda Kerr is just gorgeous. Like, we mean all the time she is gorgeous. No flaws to be found. Before she started with Reebok, we saw her doing something else. In 2007 she was not peeling off clothes. She was a Victoria's Secret Angel. Wowza, yeah? She also modeled for David Jones, the popular Aussie department store (she is an Aussie, too, so it makes sense). Oh how far she has come since her days as a 13 year old beginner winning a contest put on by Dolly magazine. In addition to modeling and film roles, she has developed her own line of skin care products, KORA Organics. She is a braniac, too, co-authoring a self help book for girls. She is unstoppable. Check any list of top earning models and you will most likely find her on it.
3. Salma Hayek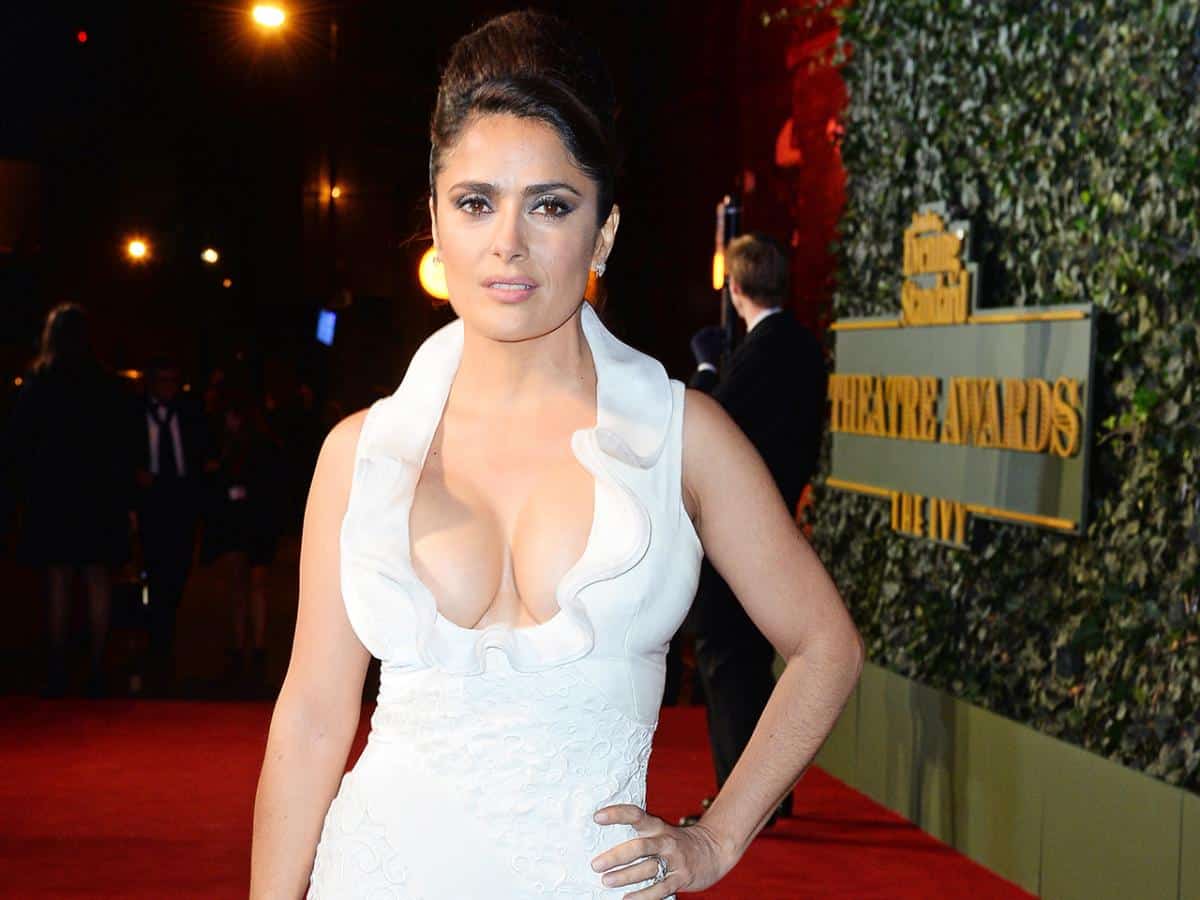 Did you know Salma's name means "peace" or "calm" in arabic? Neither did we. We just though it meant "stunning." Here are a few other things we didn't know about this gorgeous leading lady. She produced the ultra popular "Ugly Betty" television series. Her grandmother regularly used to shave her head and eyebrows when she was a child. She thought it would make them grow back thicker and more shiny. Yikes! A childhood event inspired her to take up acting. She saw Willy Wonka and the Chocolate Factory in 1971 and was hooked. However, it would have to wait. When she turned 12 her parents stuck her in a boarding school in the great state of Louisiana. She misbehaved and got expelled for 2 years. She moved to LA to pursue acting after starring in a popular Novela in Mexico. She left because it was rumored she was having an affair with the Mexican President. To escape the wrath of his wife she moved to the states and ultimately found success. Now do yourself a favor and read this one again. It is a mind blower!
2. Eva Mendes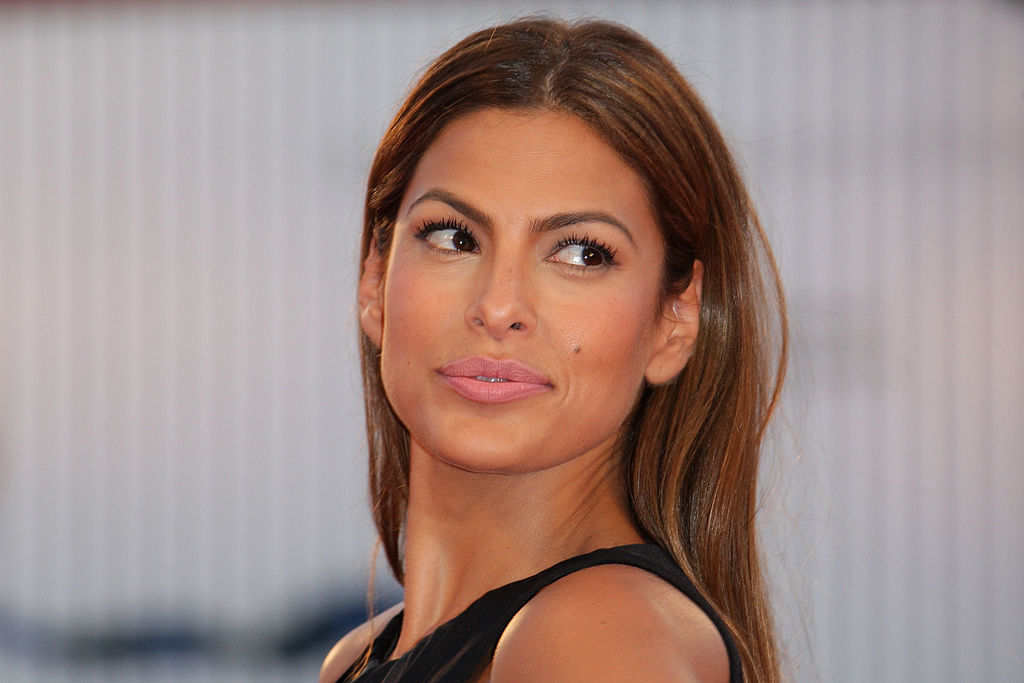 What do we know about Eva? She is an actor, designer, model and singer. She also happens to be one of the most gorgeous Cuban Americans you will ever see. She was born in Miami, but ultimately landed in Glendale, California with her mother after her parents' divorce. Raised Roman Catholic, she considered becoming a nun at one time. We are glad she chose otherwise. Her first film appearance was a direct to video release, Children of the Corn V: Fields of Terror. She was so disgusted with her performance that she hired an acting coach. It paid off. She landed roles in Training Day, All About the Benjamins, 2 Fast 2 Furious and Once Upon a Time in Mexico. She was also the female lead in Hitch. That role gave her the distinction of being the first minority to play a lead role in a hit romantic comedy. And she also made it on our list, too, so there's that.
1. Jessica Biel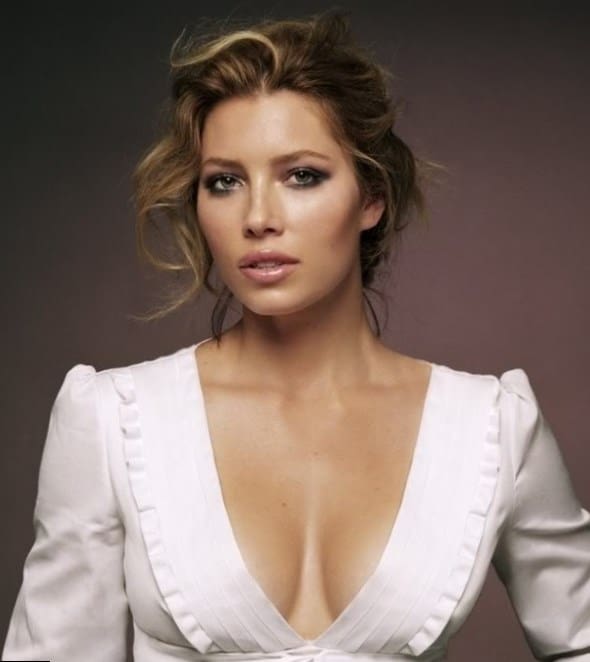 Jessica has always been a stunner. From her role in 7th Heaven to The Illusionist, she always presents well (except for maybe The Sinner on Amazon, but her acting made up for the appearance of her character). Besides being married to Justin Timberlake, she has a few other accomplishments under her belt. For instance, she climbed Mount Kilimanjaro once. We've never done that. Maybe it's because her parents took her to a dog sled race the very next day after she was born. It was 30 below! Her first acting gig was a Pringles Commercial. She was just 11. After her run on 7th Heaven, she remained best friends with co-star Beverly Mitchell. She broke the mold when she posed topless for Gear magazine in 2000. It caused quite a stir. The reason? She was just 17! So why did she agree to such a photo shoot? She wanted to exit the 7th Heaven series. It worked.