What is This Thing? The Internet Answers…
Have you ever found something and had no clue what it was? If it's truly unique or weird, figuring out what you've found can be surprisingly difficult. Fortunately, the internet is here to help. Reddit has an entire subreddit devoted to this, and these are the strangest things people have found, along with explanations of what they are.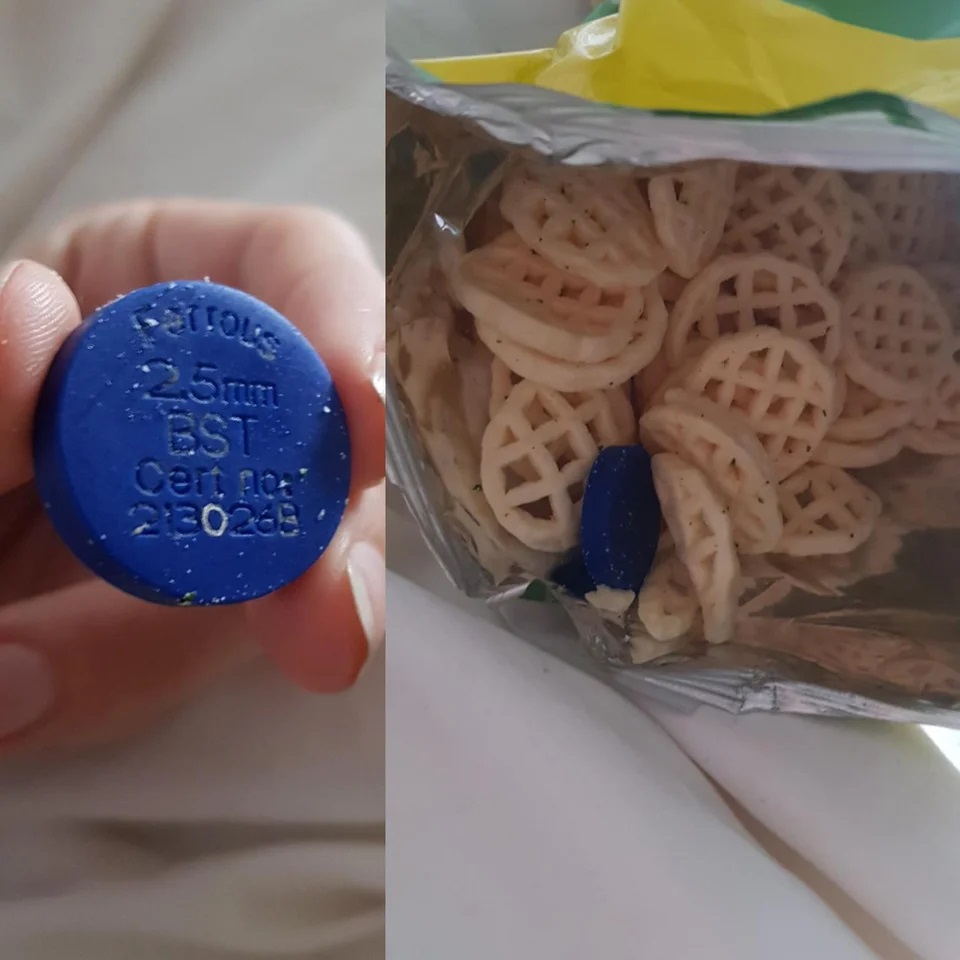 Strange metal object in chip bag
Reddit user scary2020 said "I found this blue disc in a packet of sour cream crisps. Its has the words "ferrous 25mm BST, cert number 213026B" on it."
ANSWER: Testing chip for metal detectors. As part of the quality control process, bags of chips like this are passed through metal detectors to make sure there are no foreign objects in them. The blue disc in the photo is used to to test the metal detectors and ensure that they're working, and then they're removed before final packaging. This one was accidentally left in the finished product. NEXT: What could that possibly be for?