Komatsu Mining Truck Drifting
Mining operations require a different breed of truck. When the max payload is one of the determining factors of whether or not a mine stays open – it breaks down to simple math that the biggest hauler wins. However, with a bigger hauler like the Komatsu HD150, the computer control units used to run it make it less like a traditional truck and more like running a program.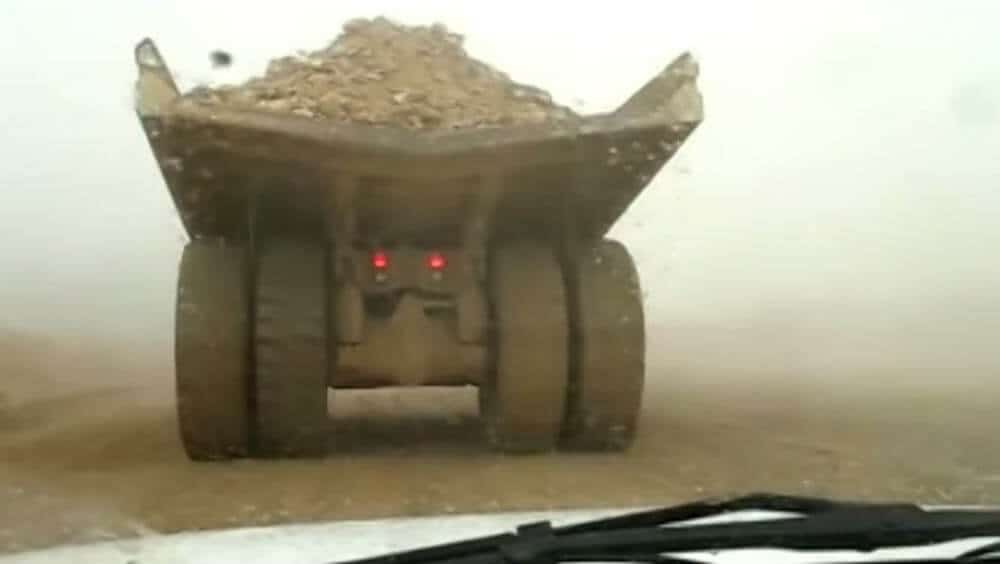 This comes in handy when conditions get very treacherous.When the clay pan on the way to a mine becomes too slippery to maintain traction, the Komatsu's integrated control units take over for the driver to ensure its brought to a proper halt. Most mining trucks built by Komatsu, CAT, Hitachi, Bycyrus and Liebherr come with automated control programs to keep these massive haulers in line.
At a certain point, when two or more engines are combined with eight or more brakes – the human pilot is the biggest point of weakness in the system.In the class of 150+ metric ton off-road mining trucks, it's the Komatsu HD1500-7 up against the CAT 785C. While Liebherr T 264 is a great producer of off-road mining trucks, their starting haul load is 250 tonnes. Their lightest vehicle can carry a payload equivalent of a Komatsu HD1500-7 with a full payload.
In terms of drive train and maximum horsepower output (2,700 hp), it certainly goes toe-to-toe with all the major producers and for super large scale operations – Liebherr ha