Strange But True Facts About Aviation
It's strange, isn't it, how much less luxurious air travel has become. The days of comfortably appointed private rail cars and luxury cruise vessels crossing the Atlantic as a matter of course have come and gone. There's nary a slow boat to China nor a graceful dirigible in sight, and more's the pity.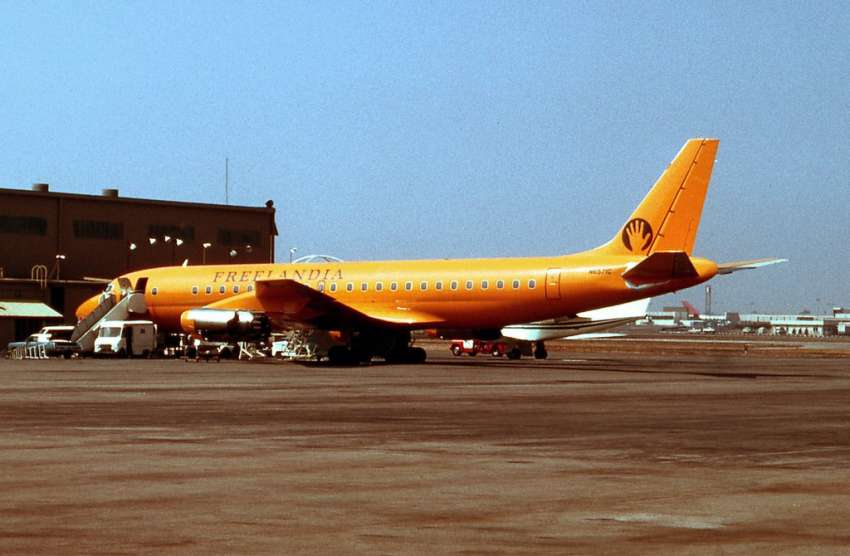 Freelandia – The Not-For-Profit Airline You've Never Heard Of
With seats getting smaller every year, and the TSA ratcheting up security procedures to be ever more invasive, it's no wonder that most Americans actively dread flying. And since they've gotten rid of free in-flight drinks for all but first class, there's really no solace to be had until you finally reach your destination, beaten but unbowed. But not so long ago, someone tried to buck that trend. Someone fought back and sought to make air travel a luxurious, decadent, pampered exercise in poetry-in-motion. Those nameless heroes founded an airline called Freelandia, and it crossed the line from the sublime to the ridiculous in record time. Waterbeds, hot tubs, a free bar — these were some of the perks this not-for-profit airline offered.
Sadly, those days are gone. Take off your shoes before you get to the security checkpoint.

image courtesy of getty
A Russian Pilot Once Let His Young Son Fly a Commercial Plane with Devastating Consequences
Pilots are highly trained professionals, and the crème de la crème often end up as commercial pilots. Most of those men and women flying us through the friendly skies, have military backgrounds, and all of them are subject to rigorous physical and mental health standards. Add in a hefty dose of FAA regulations, most devoted to crew standards, and it's no wonder that pilots are as respected as they are. However, as we all know from bitter experience, there's one in every crowd. The facts are these: in 1994 a Russian pilot working for the state airline, Aeroflot, took his young son to work. We get it. Many of us got to see the cockpit when we were kids and it was really cool. However, this went a step further. Junior came along for the ride as the plane took off, a bit more than should be allowed, but still within reason. However, then the critical mistake happened. Dad let junior sit in the pilot's seat….unsupervised. Repeat: the kid was flying the aircraft. Thankfully auto-pilot was engaged, until Junior turned it off. The plane promptly crashed, killing 75 people.
Moral of the story – don't let kids fly planes.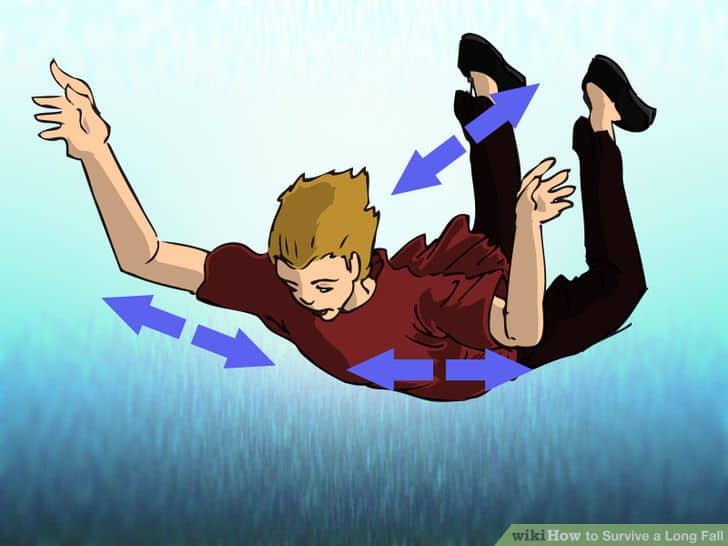 There is a Guide For Proper Free-Falling From a Plane
Parachutes are a life-saving device that have a long, strange history of their own. They actually predate flying machines. Seriously, there are 15th century Italian manuscripts depicting various designs for a device allowing you to fall a long distance safely by slowing your descent. Even more strangely, most look vaguely like modern 'chutes: a canopy with the user suspended beneath. Sadly, neither Vine nor YouTube had been invented yet, so we don't have video of the brave souls who first tested those primitive devices. Nor do we know much what their intended use was—jumping off bridges? Churches? Very small rocks? Real-life Assassin's Creed?
Advertisement
Cut to the 20th century, when both aviation and parachutes came into their own. Originally intended as safety devices for pilots, they became a means to insert troops behind enemy lines or into otherwise inaccessible terrain. From the Normandy Invasion of the Second World War to the current SPECOPs mission going on around the world, we're still making use of the 'chute to move people where we need them.
So what happens if something goes wrong? What if both the main parachute and the reserve fail to open? What then? Well, at it turns out there are comprehensive guides for free-falling without a canopy — ie, jumping out of an airplane sans parachute. And these documents, like the first 15th centuries' tombs depicting parachutes, lead us to one question: Who tested this stuff?