This is The Worst Way Possible to Tow a Truck Out
Imagine there you are, taking your brand new Dodge 1500 SLT 4×4 for a little off-roading action when all of the sudden the undercarriage gets caught on a berm. Like a giant buffalo getting stuck between two rocks, an inconvenient truth about terrain can negate even the best pickup trucks. Truth is, especially in the off-roading world, getting stuck is a when not an if.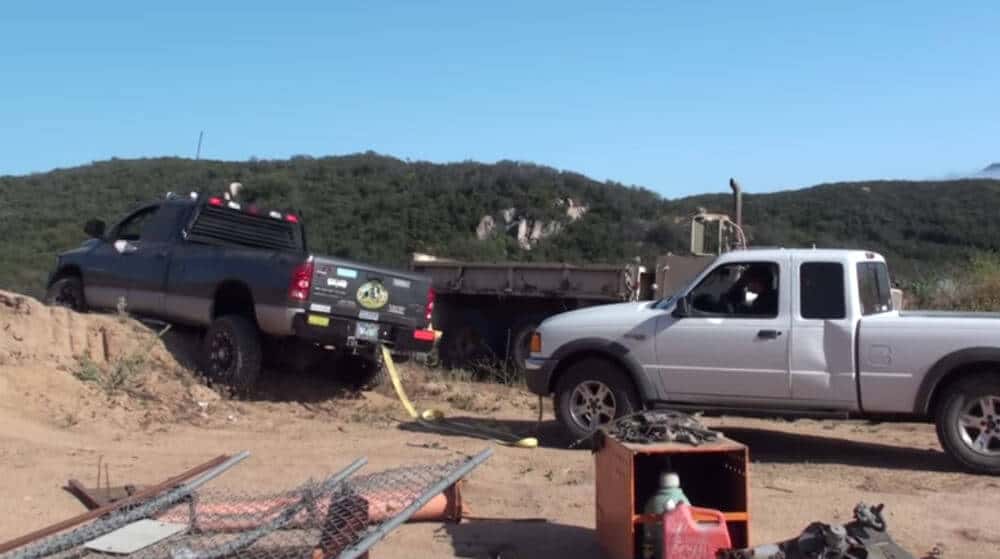 Nearly every vehicle running through the countryside is going to run into some obstacle that isn't accounted for. A surprise berm, a sinkhole, or even tenacious mud. And depending on where in the world you are, a proper recovery vehicle could take hours to get there and certainly would come with a heavy price tag. So, when reinforcements arrive unexpectedly and render aid – who isn't appreciative?
Dodge 1500 – Heavy Hitting Pick-up or Underpowered Goliath?
On the surface, the Dodge 1500 SLT 4×4 looks the part of a grizzled, seasoned pick-up designed to make it through hell and back. But what's powerhouse beneath the hood that carries this beast? The Dodge 1500 SLT 4×4 can be equipped with the high-end 5.7L HEMI® V8 engine capable of 395 horsepower and 405 lb feet of torque. However, in the standard setup, it's equipped with the very robust 3.6L Pentastar® V6 engine with TorqueFlite® 8 Eight-Speed Automatic Transmission. This V6 has been criticized by Car and Driver as being an underpowered engine for such a formidable truck – boasting as little as 269 lb ft of torque and 305 hp. Maybe that's why it got stuck in the first place?
Well, coming to the rescue is none other than a Ford Ranger. The Ford Ranger is a great light duty pickup truck by most standards. A recovery vehicle, though? Taking a look at the