The RC Peterbilt 359 Semi Truck Takes on Nissan Patrol
Luca Bordin always had a fascination with big trucks. Born and raised in Venice, Italy, he realized the narrow streets of where he lived would never accommodate a full sized model. A graphic designer by trade, he set about sketching a one quarter (1:4) replica of his dream semi truck: the Peterbilt 359.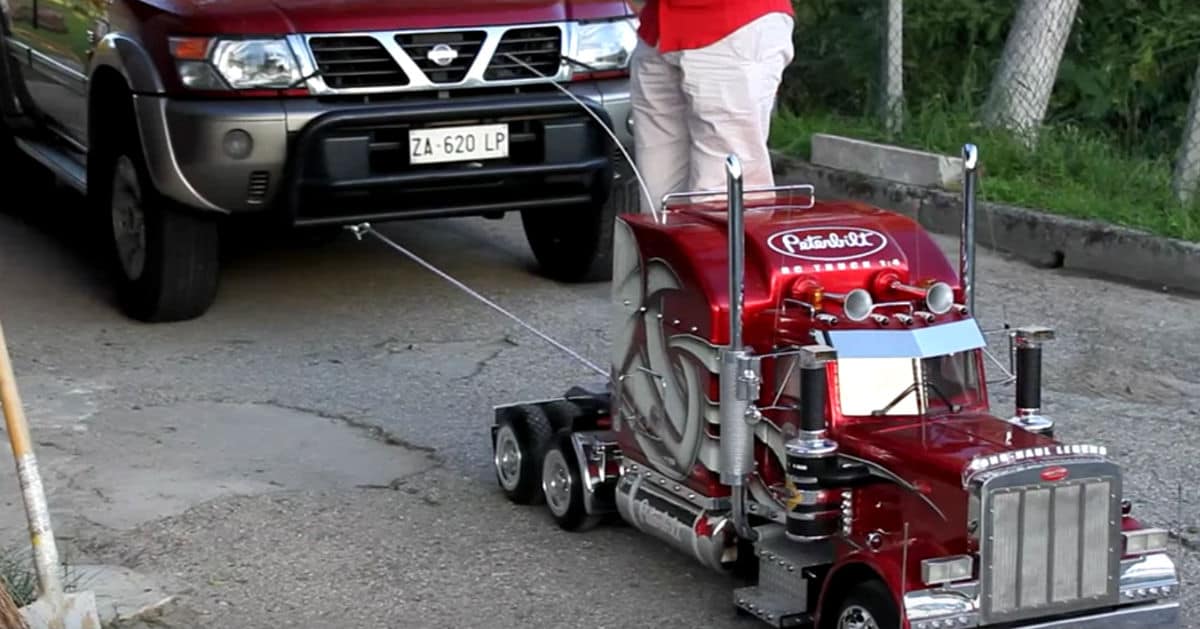 If you've ever worked on a semi-truck before you may know some things are easier because they're bigger. So to fabricate and build a truck one quarter the size is no small task. The Peterbilt 359 is an American classic flat top commercial truck. Highly valued by truck drivers and fleet managers, it went into production in the mid-70s and continued into the late-80s before finally being replaced by the 379. It epitomized an era of independence and ruggedness for this truck manufacturer.
When Luca Bordin initially chose this specific vehicle as the one he would seek to replicate in a smaller remote controlled version, he spent over 2000 hours painstakingly designing the body to match the original. Equipping his version with a trailer replete with a sound system, Luca finally completed his work at the end of 2011 with a series depicting its capabilities.
The original Peterbilt tractor trailer was certainly capable of pulling well above its weight. Keeping true to form, Bordin used a 36 volt, 750 watt electric motor to power a weld