The Biggest Motorcycle in the World
Fabio Feggiani' is the Guinness World Record title holder for the "Biggest Motorcycle". Measuring in at 20 ft long – supported on either side by training wheels, this behemoth comes in at 3 tonnes. Not really designed especially for speed and power, he used a modified Detroit Diesel inline V6 to power it. Well, the Australians certainly wouldn't stand for that.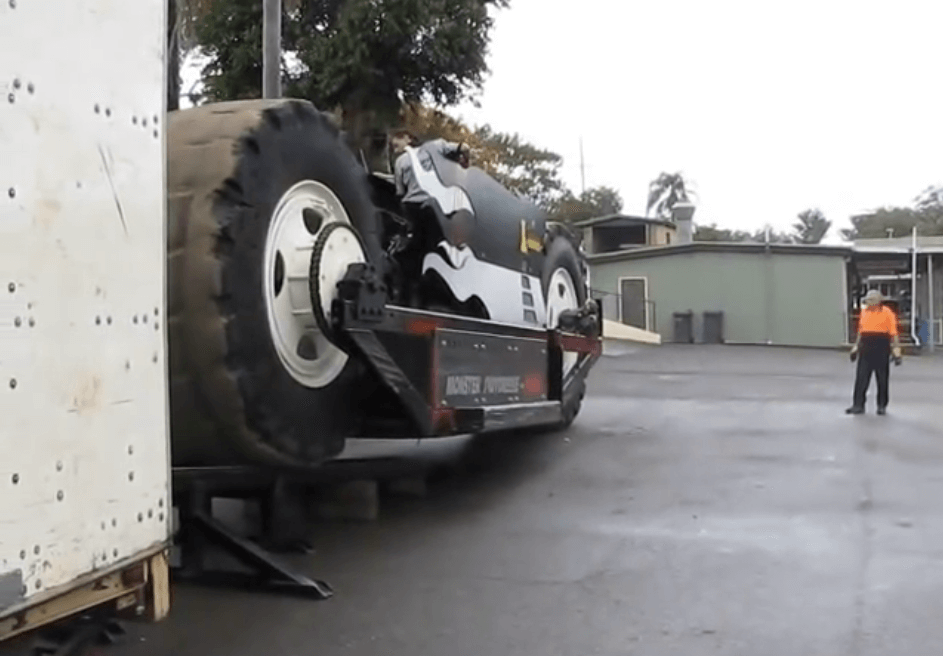 Designed and built in Perth, Australia, mechanic Ray Baumann spent over $250,000 building what he saw as the true champion of biggest motorbike in history. Dubbed the "Monster Motorbike", it made it's first debut on the Perth Motorway. Before an audience of some ten thousand people, Baumann unleashed this 13.6 ton wildebeest out on the track. Each of his tires weighed as much as the entire motorbike of the Guinness Book title holder.
Built to Smash
From Day One, Baumann says he set out to design the world's largest monster-truck style motorcycle. Capable of smashing and crashing against cars, this vehicle had to hold up to the stresses that come with it. This is why he designed the vehicle with two 3 ton wide-base wheels. They're able to hit an asymmetric surface and maintain their center of gravity. Of course, this comes at a premium in terms of speed. Audiences don't seem to mind as they watch the Monster Motorbike set a fountain of sparks and fire across the wreckage of a 4-cylinder car.
In the heart of this beast lies the roaring thunder of an Allison Auto 16 cylinder diesel tractor trailer engine. This is a rare engine not commonly used. Most tractor trailers us