Photos That Will Make Your Palms Sweat
Check out these 50 insane sweaty palms images that feature insane heights, close calls, and absolute courage. These crazy images make our palms sweat, but the individuals represented here are as cool as ice. Enjoy!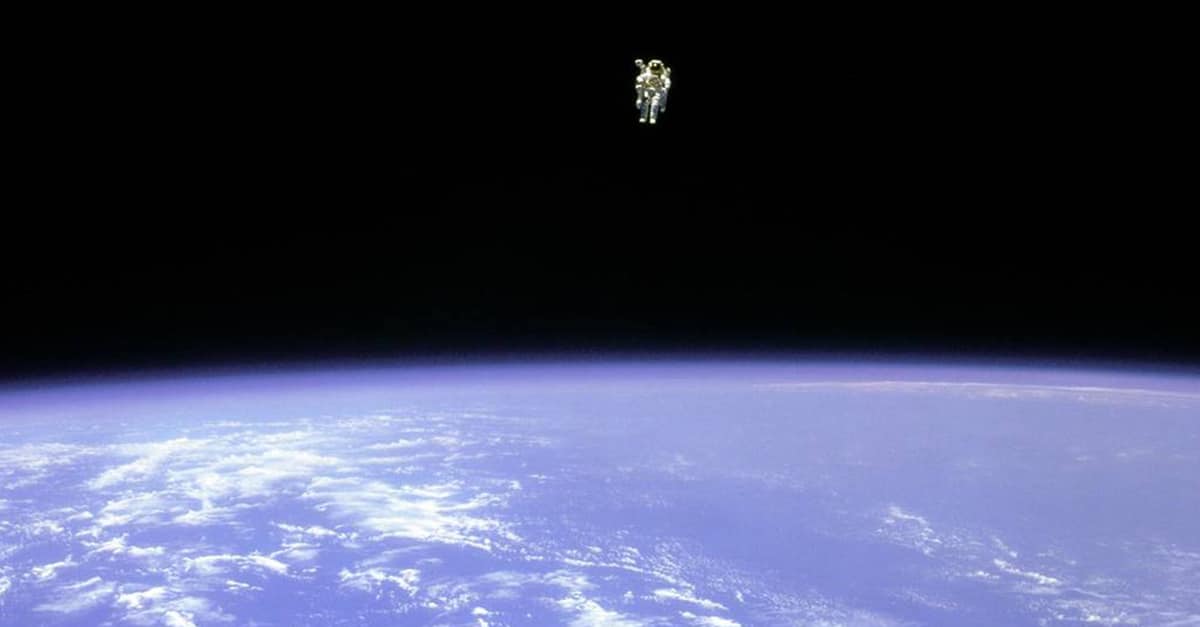 This astronaut is Bruce McCandless on the first untethered space walk, part of STS-41-B.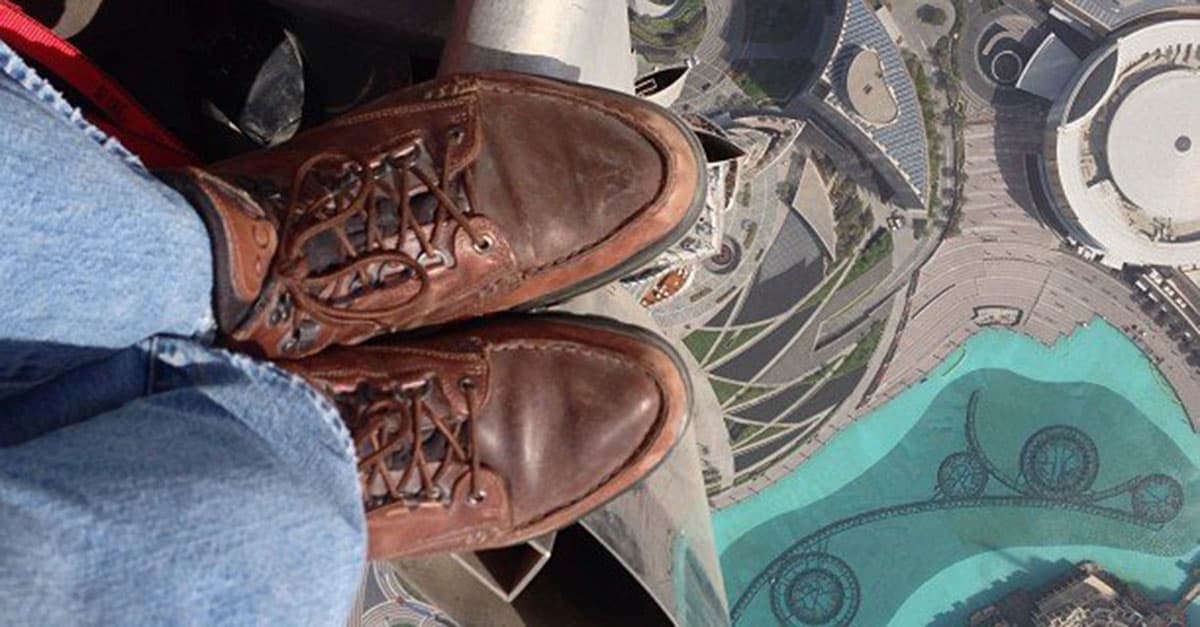 National Geographic photographer, Joe McNally, climbed the Burj Khalifa in Dubai to get this insane shot.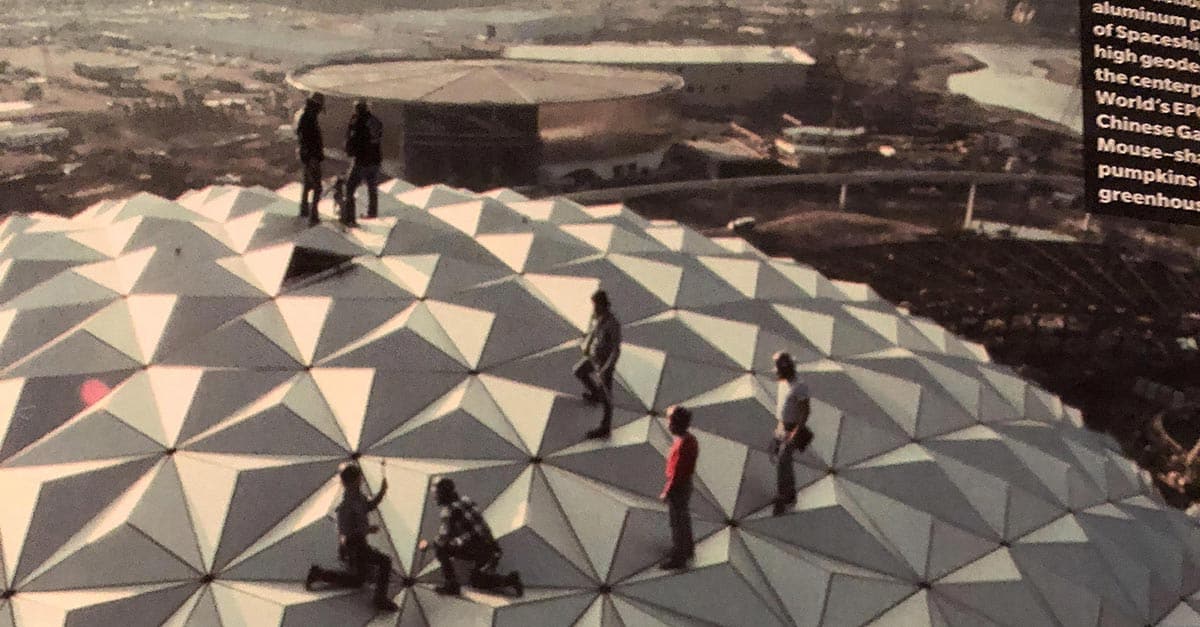 These brave workers were finishing the Epcot Globe with no safety harnesses.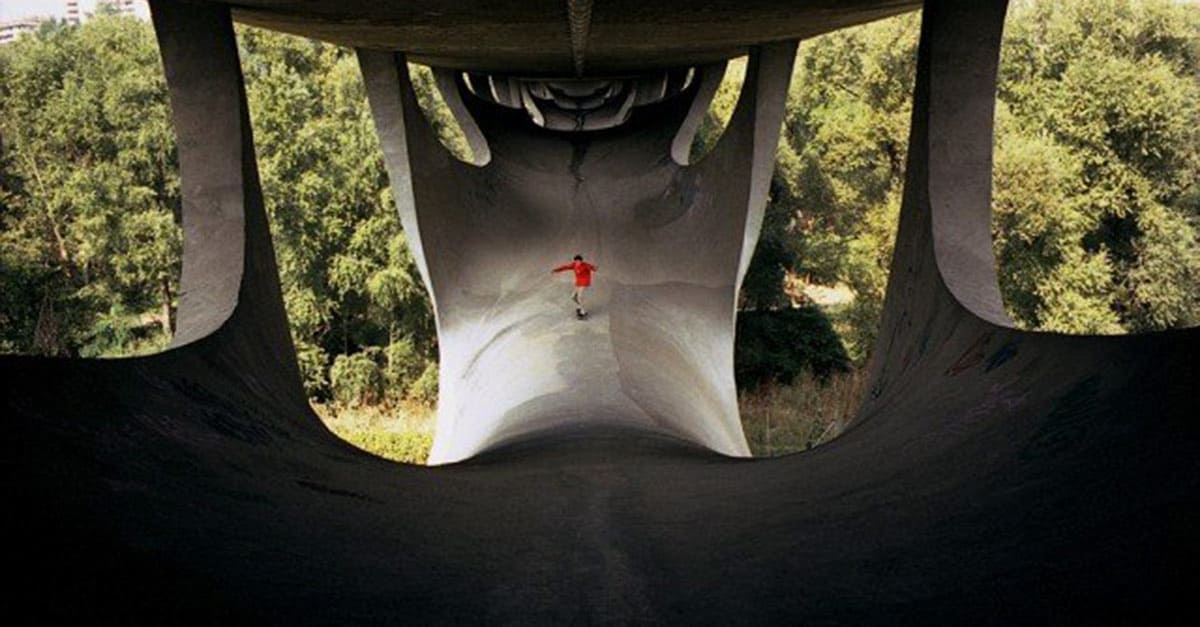 This skateboarder skates under the Musmeci Bridge in Potenza, Italy.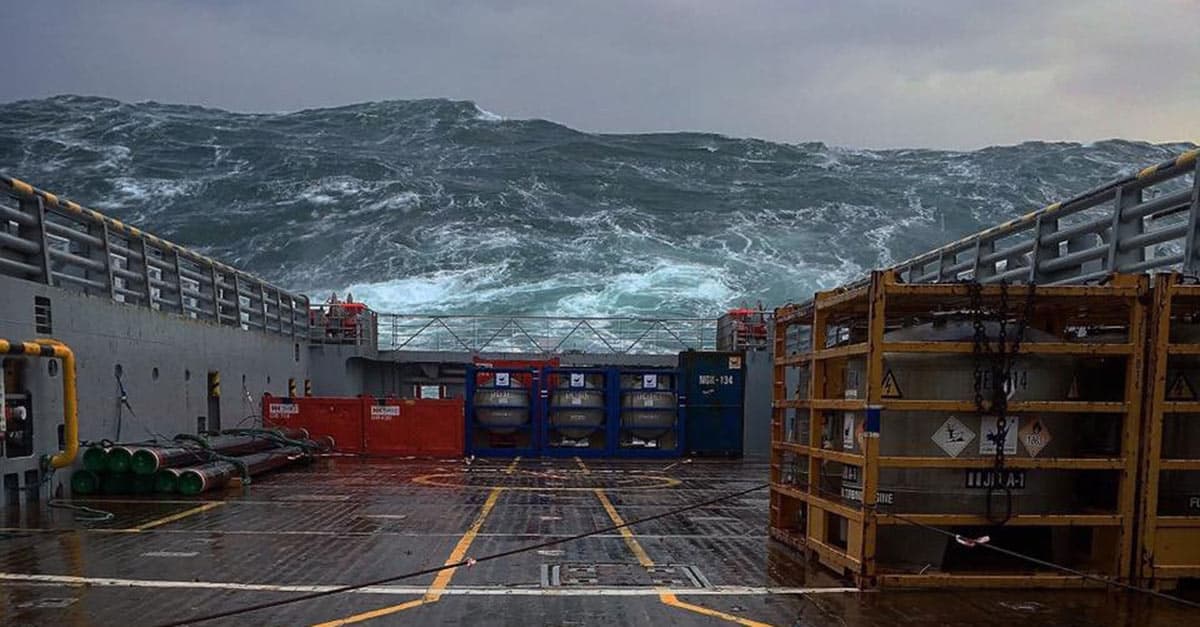 This boat is moving into large waves.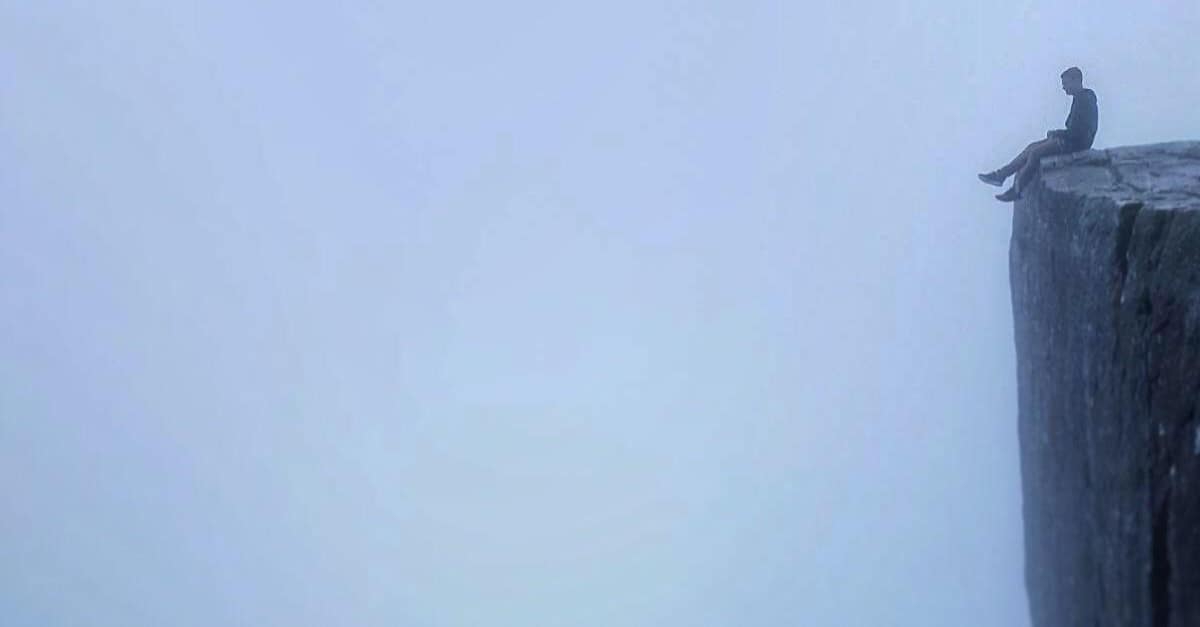 This climber is sitting on top of Preikestolen in Forsand, Norway.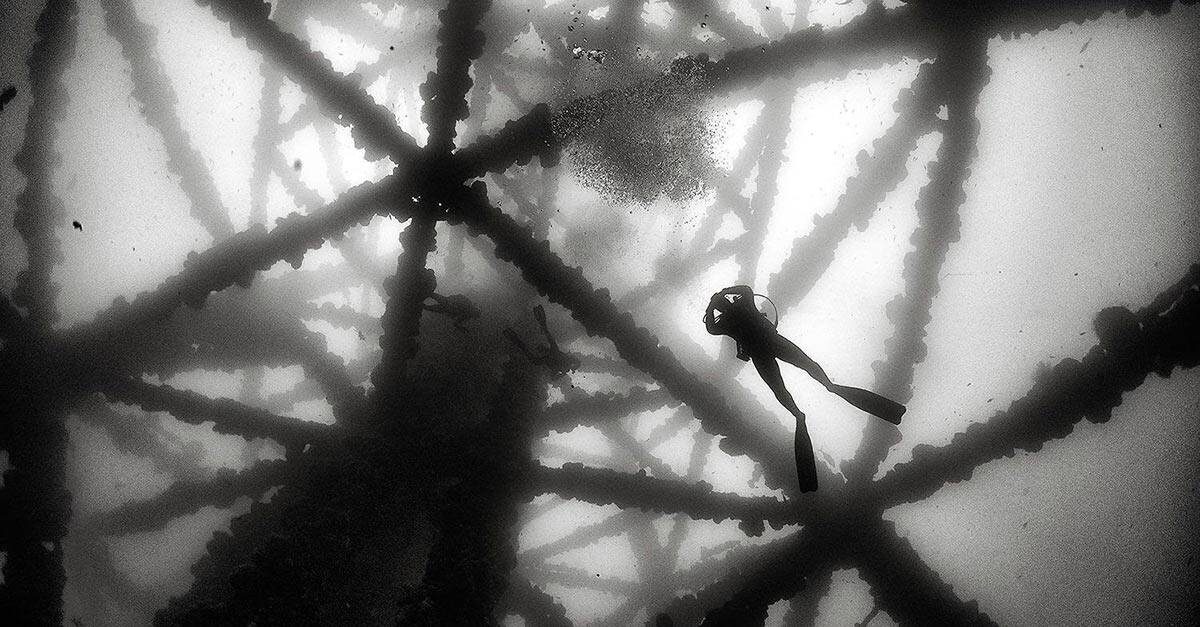 44. This diver is swimming under an oil rig.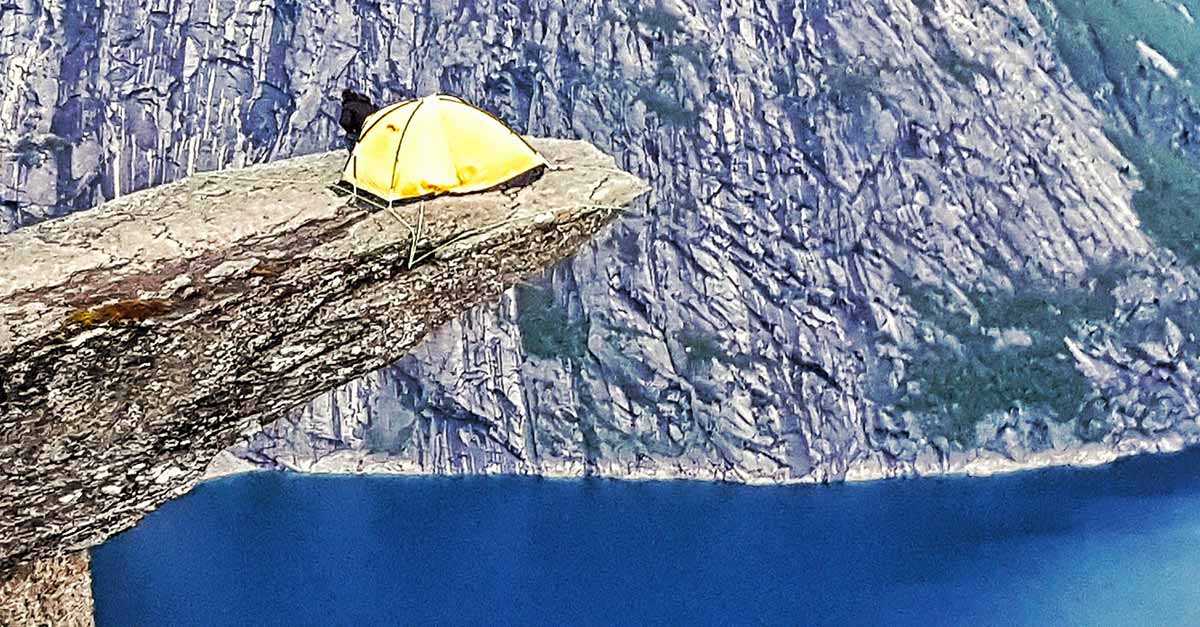 43. This explorer slept on Trolltunga, a rock formation 1,100 meters above sea level in Odda, Norway.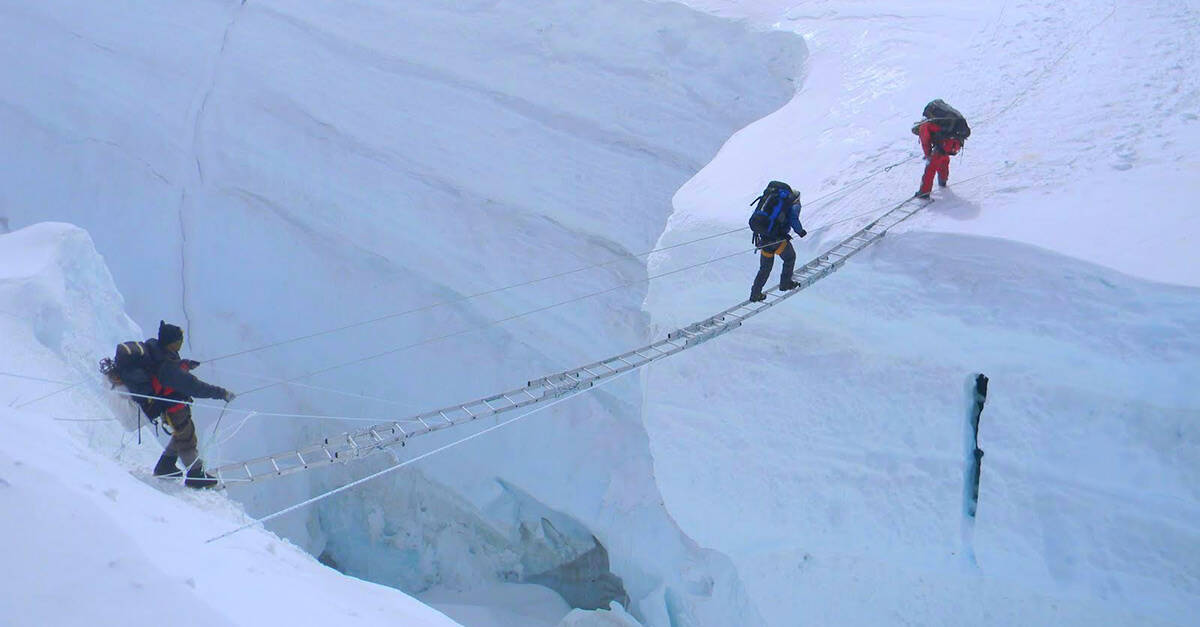 42. These explorers cross a crevasse on a durable ladder. These ladders are installed by the brave sherpas that accompany explorers.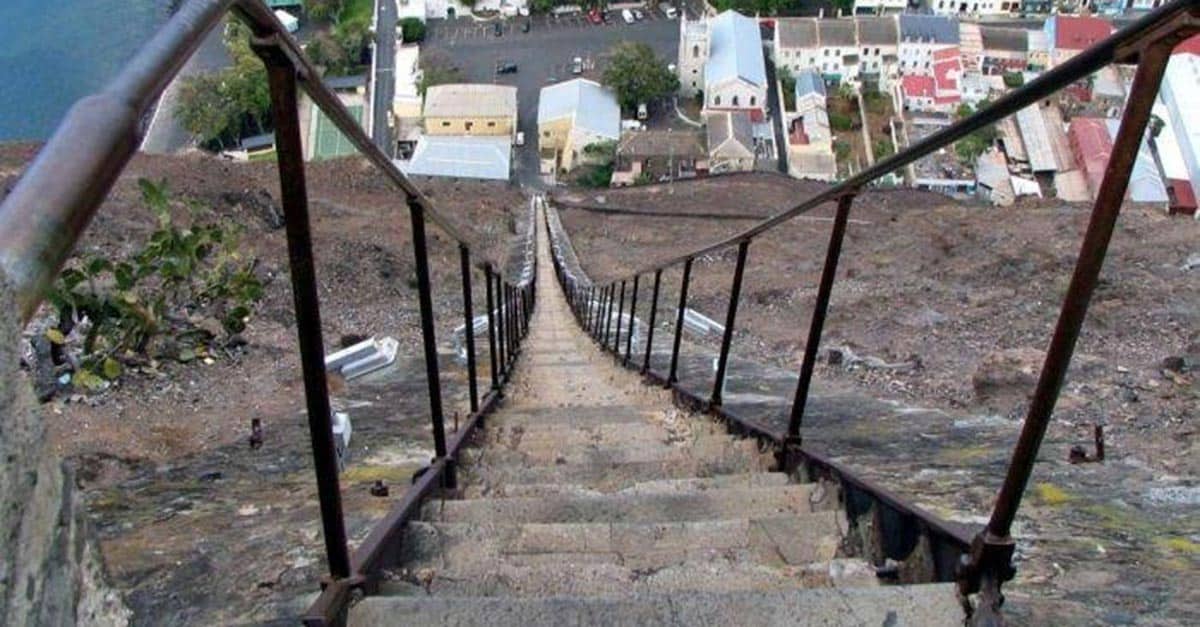 41. These stairs are called "Jacob's Ladder" in James Town, Saint Helena.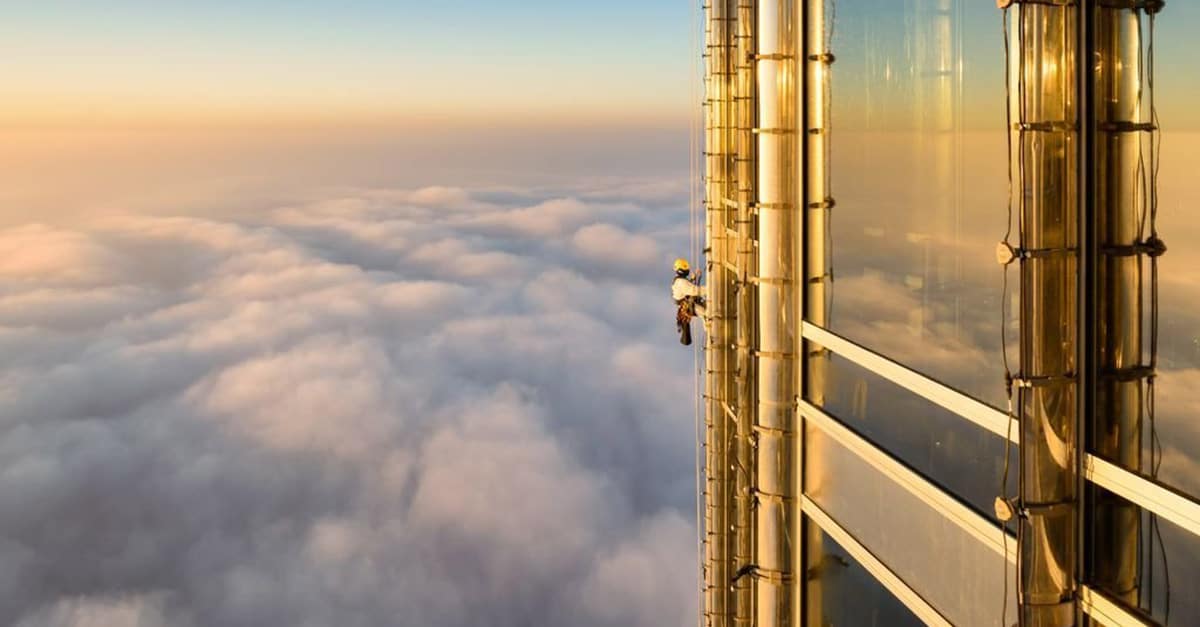 40. This guy is window cleaning the 124th floor of the Burj Khalifa in Dubai.
39.
This diver takes a risky jump nearly colliding with the rocks at the bottom.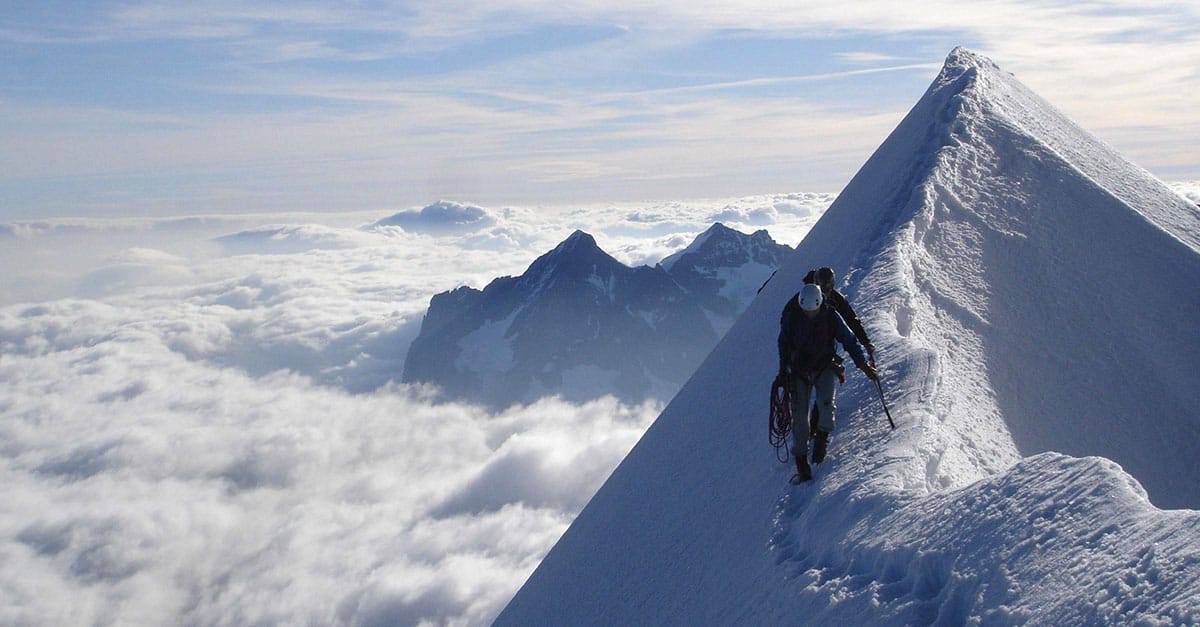 38. These brave hikers hike the Eiger in the Alps.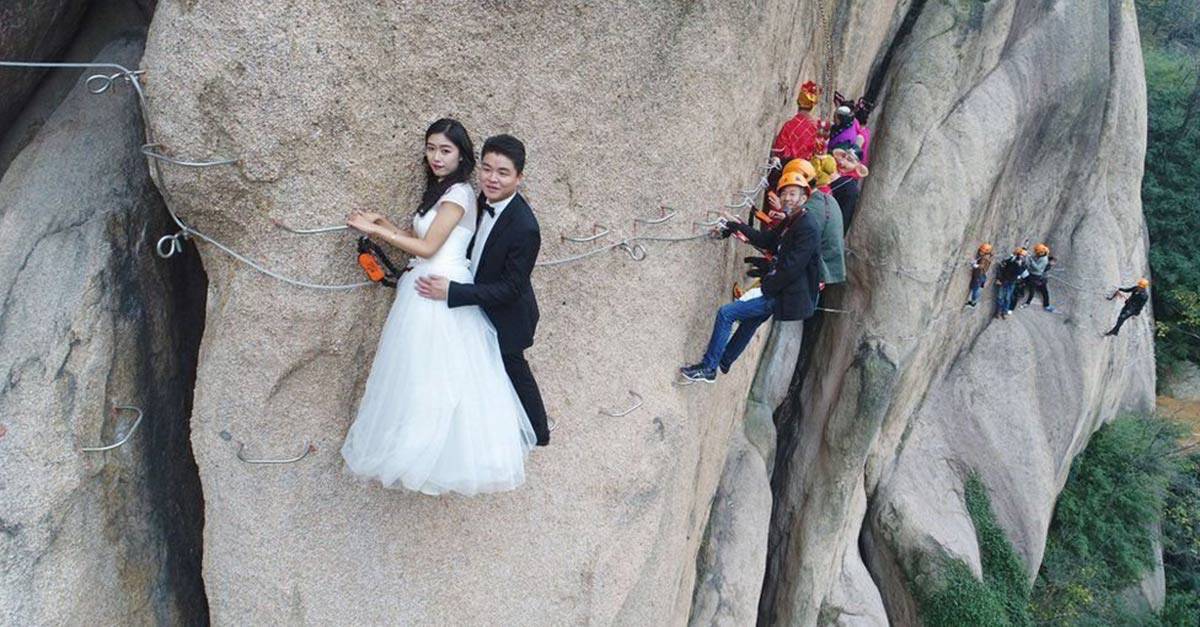 37. This couple chose to celebrate their marriage by doing some mountain climbing.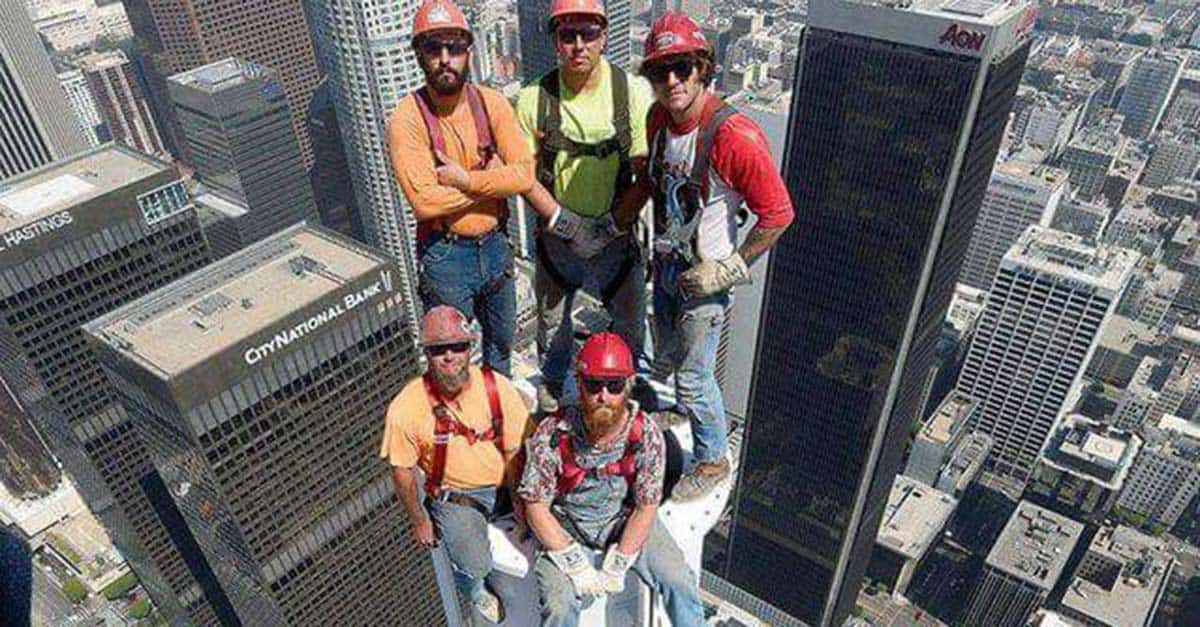 36. These construction workers took a huge group picture atop the Wilshire Grand Tower. This tower has a height of 1,100 feet.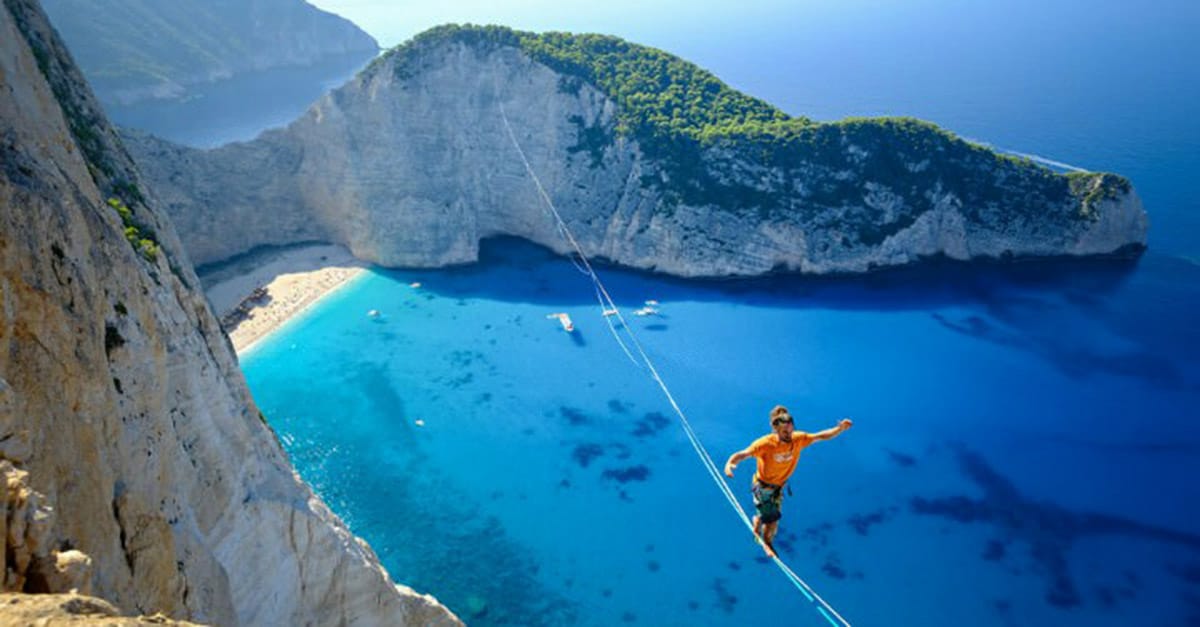 35. This guy is using the Navagio Slack Line at Navagio Beach, Greece.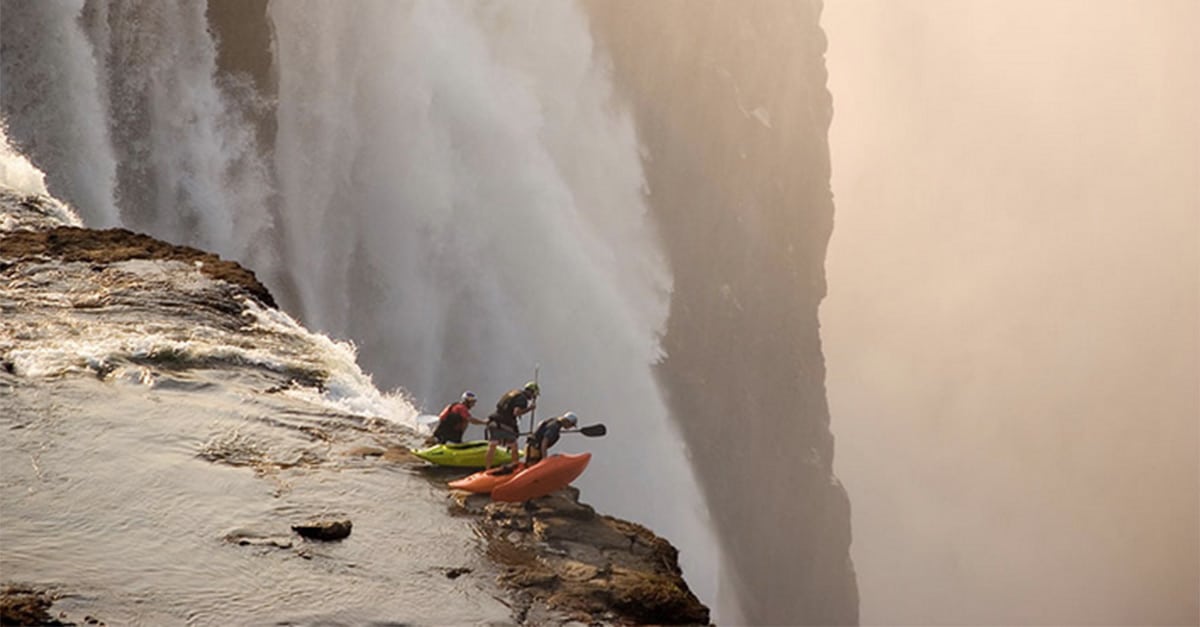 34. These Kayakers gaze down to view what the drop looks like for this waterfall. This is located on the border of Zambia & Zimbabwe called Devil's Pool, Victoria Falls.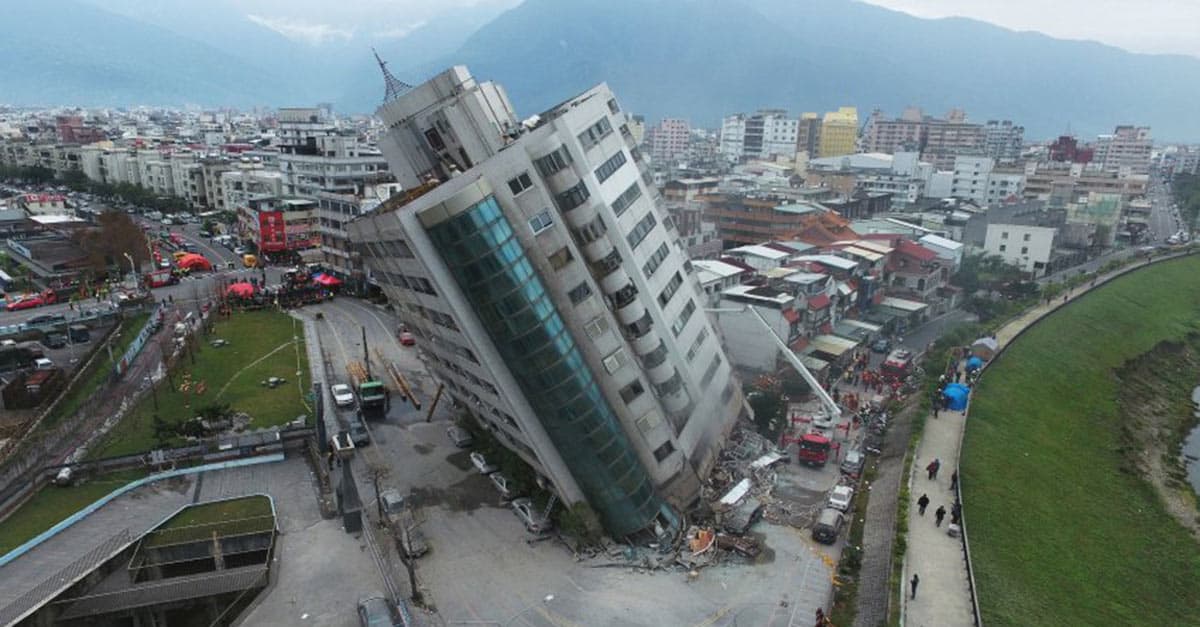 33. This building leaning to its side is a result of an earthquake. It took place in Hualien, Taiwan.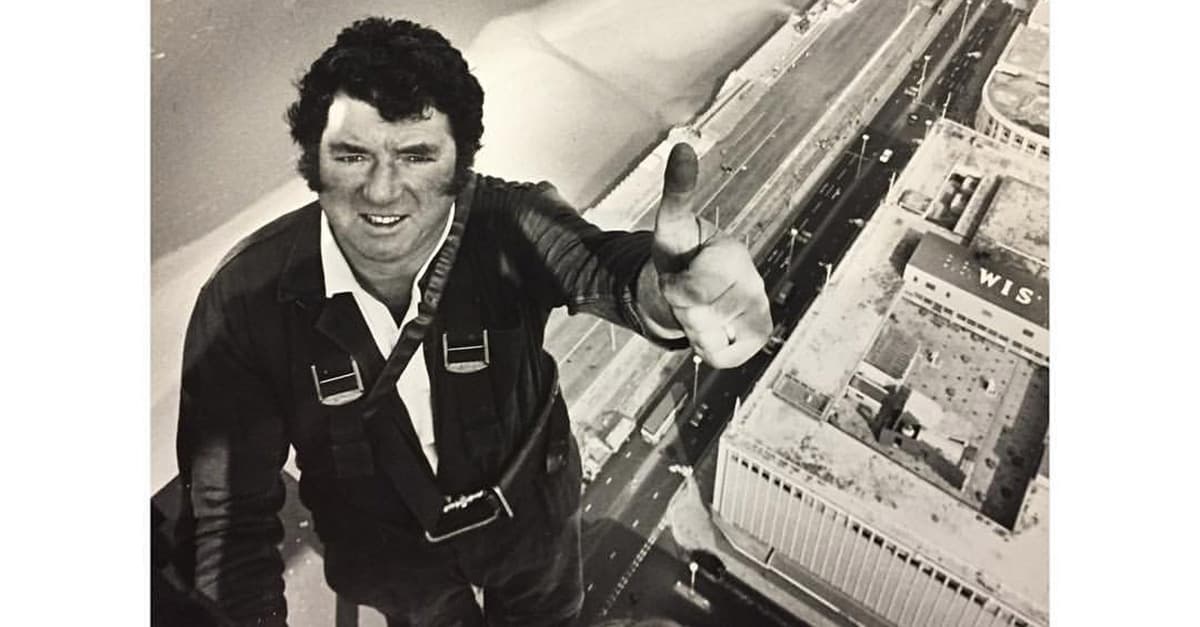 32. This guy is high in the air posing for a picture while maintaining the Blackpool Tower in Blackpool, Lancashire, England.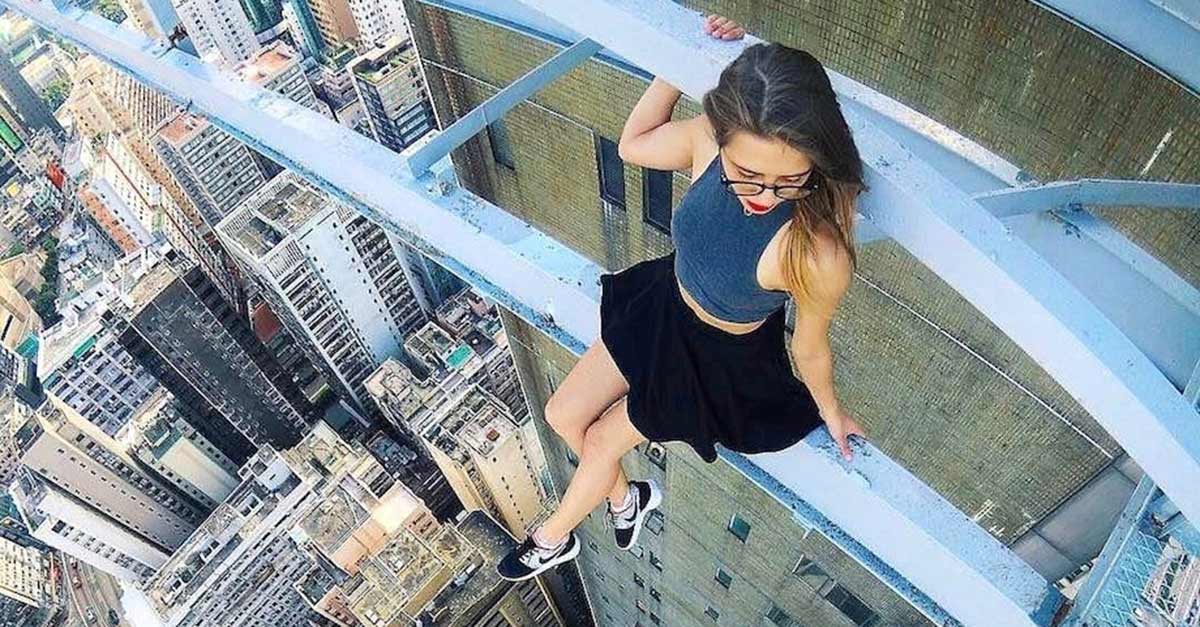 31. This girl is sitting high above the city of Hong Kong on the Times Building.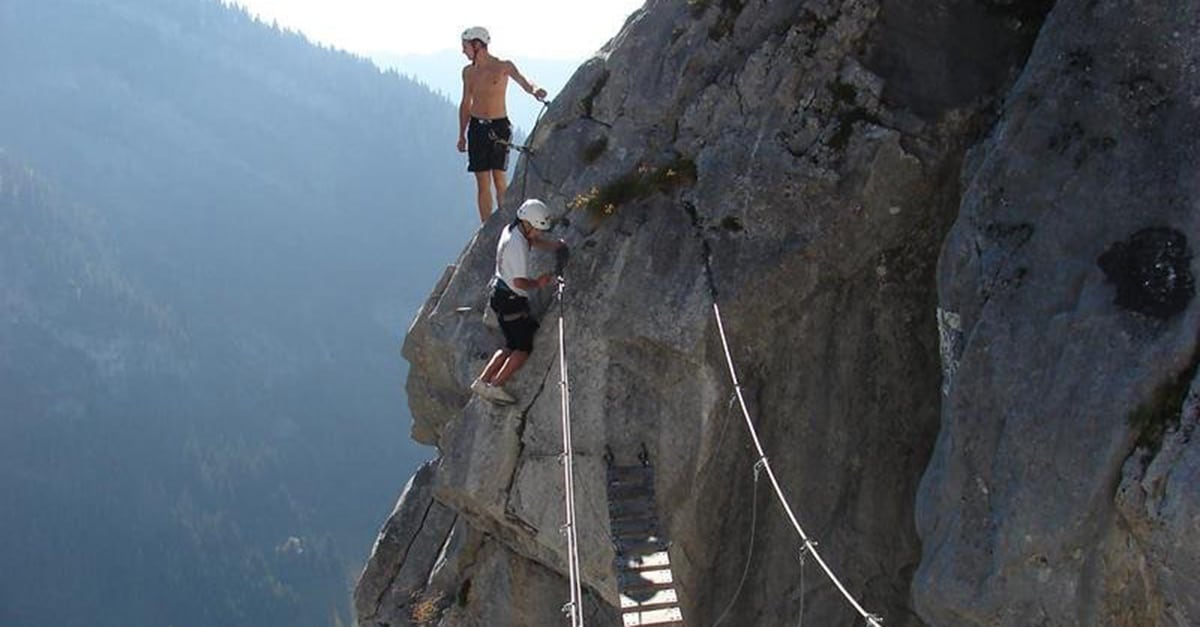 30. These guys climbing the Alpine Train in Italy.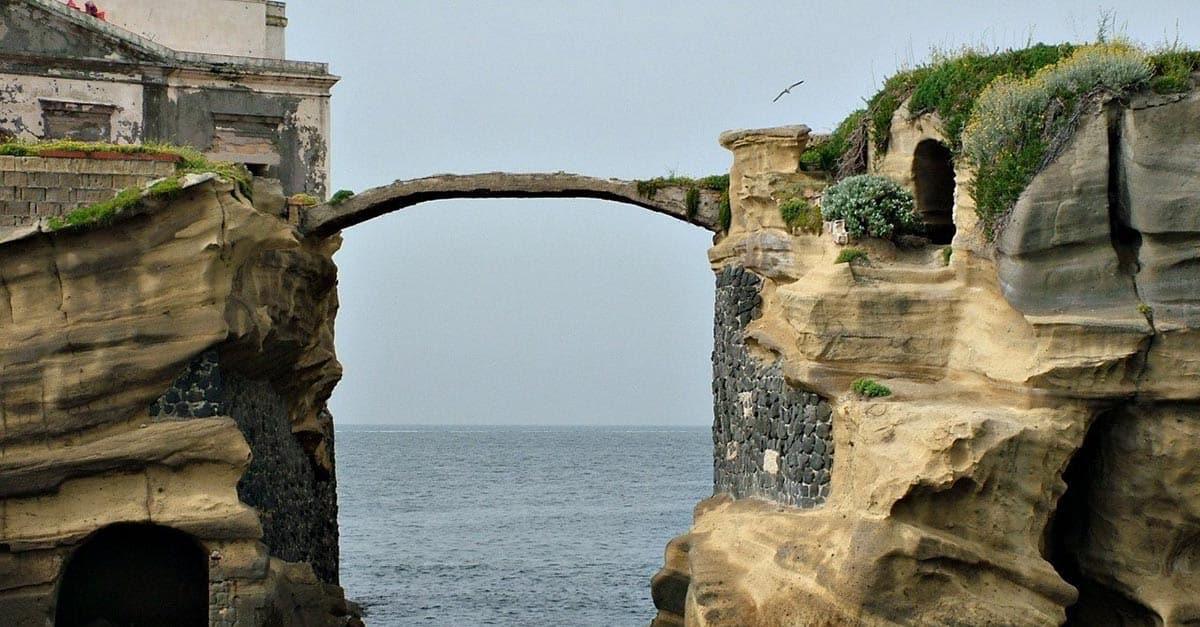 29. This narrow bridge is called "Gaiola's Bridge" located in Gaiola, Italy.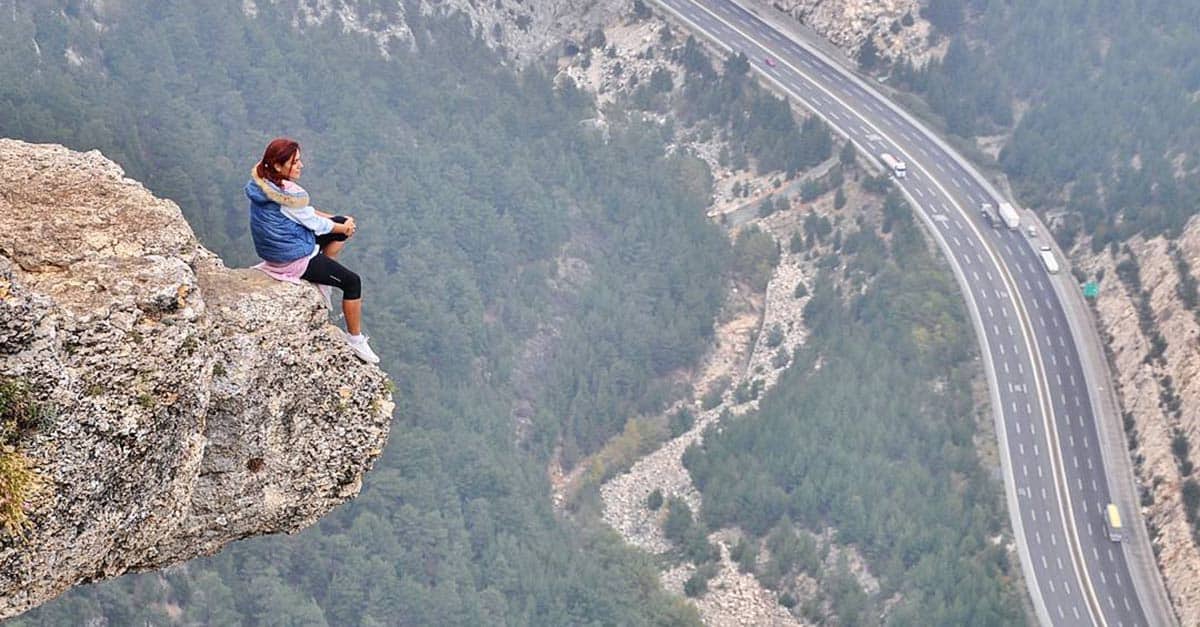 28. This woman is sitting on the Gülek Kalesi in Turkey.
27.
As interesting as they look these water tunnels are extremely dangerous. At any point when swimming through those tunnels, the wet sand could collapse on top of you.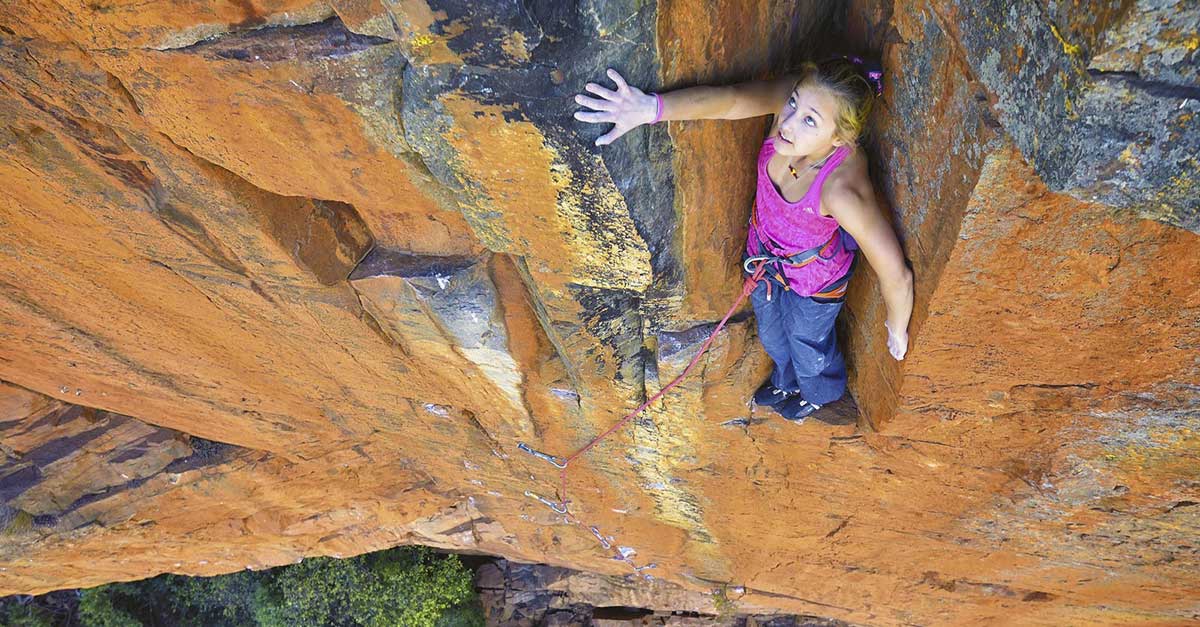 26. This is Sasha Digiulian climbing Era Vella in Margalef, Spain.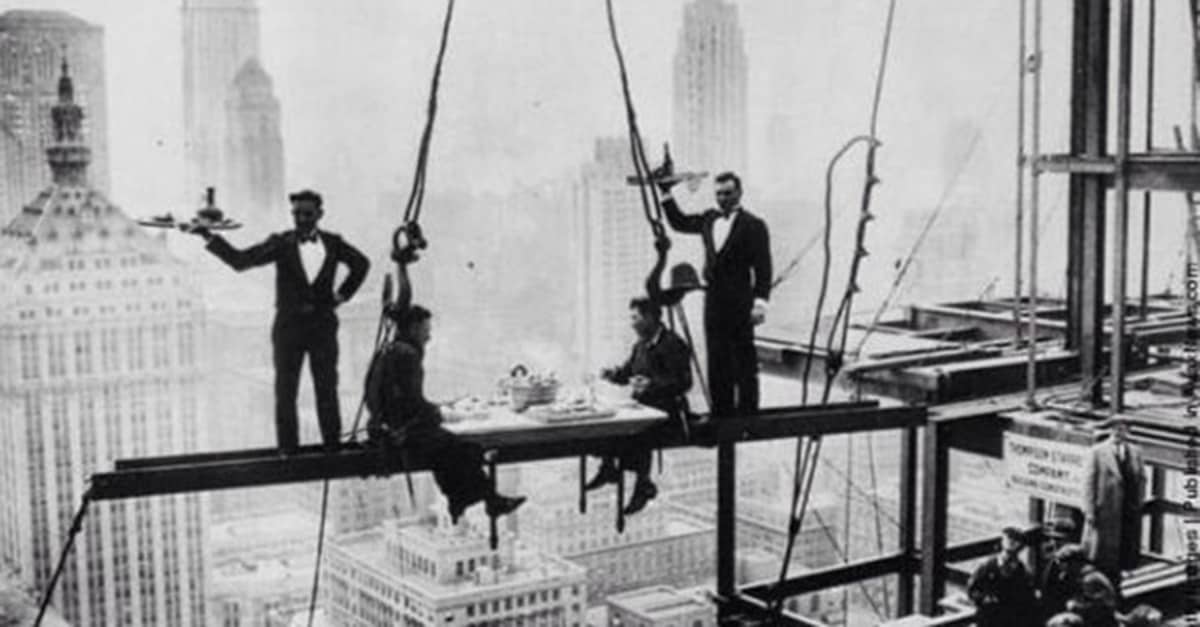 25. These 2 waiters are serving steelworkers lunch while they are building the Waldorf-Astoria Hotel in New York City in 1930.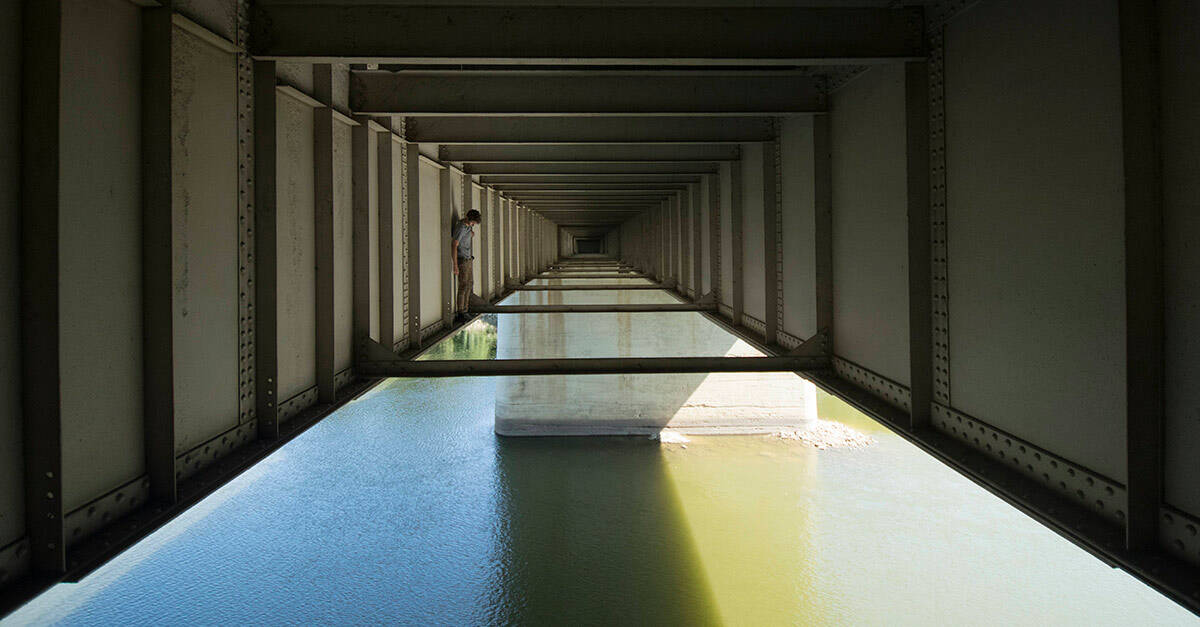 24. This guy is crossing under this bridge with the risk of dropping into the water below.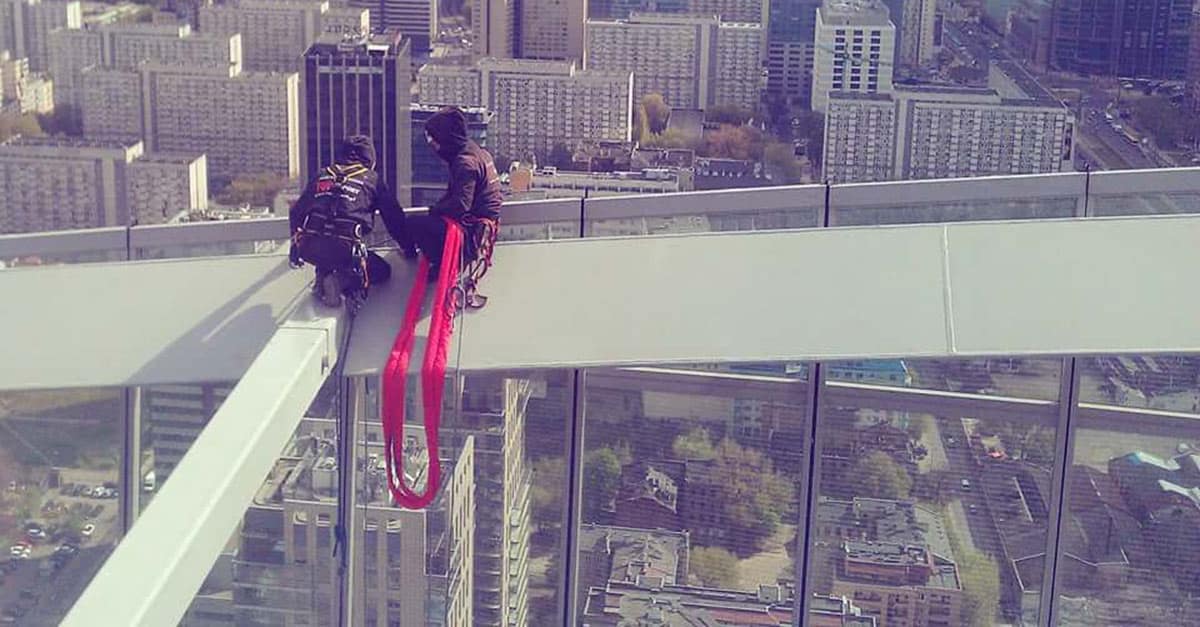 23. This guy is preparing himself to paint and window clean a 51 story building.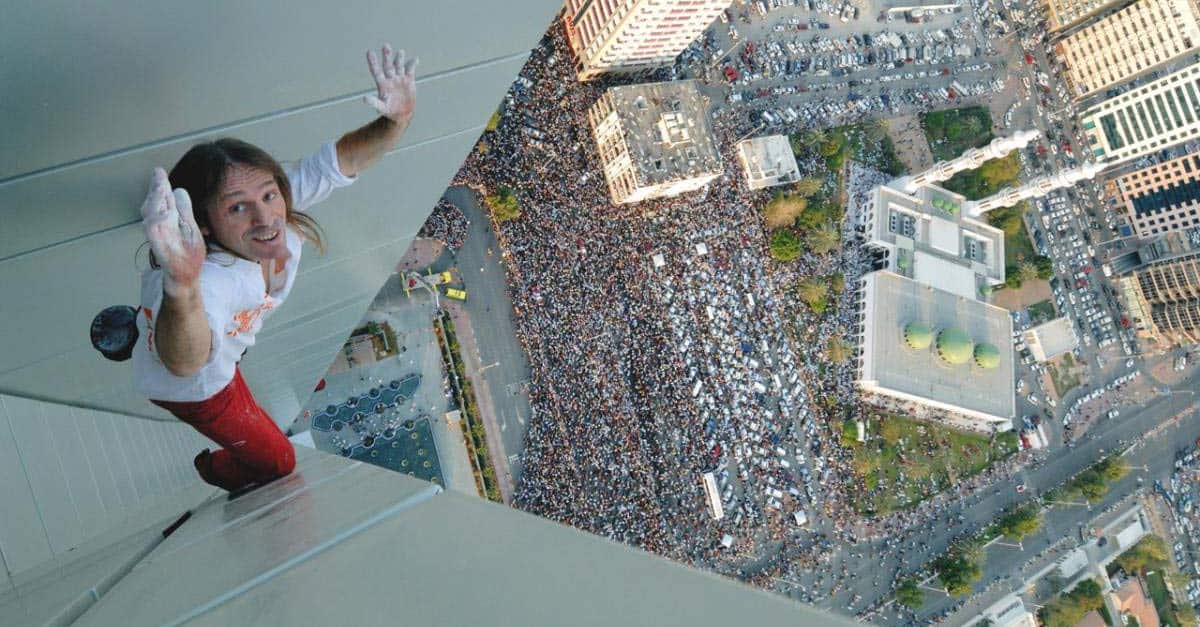 22. This is Alain Robert free climbing a 448m tall tower in Abu Dhabi. What gives us sweaty palms?…His are chalky.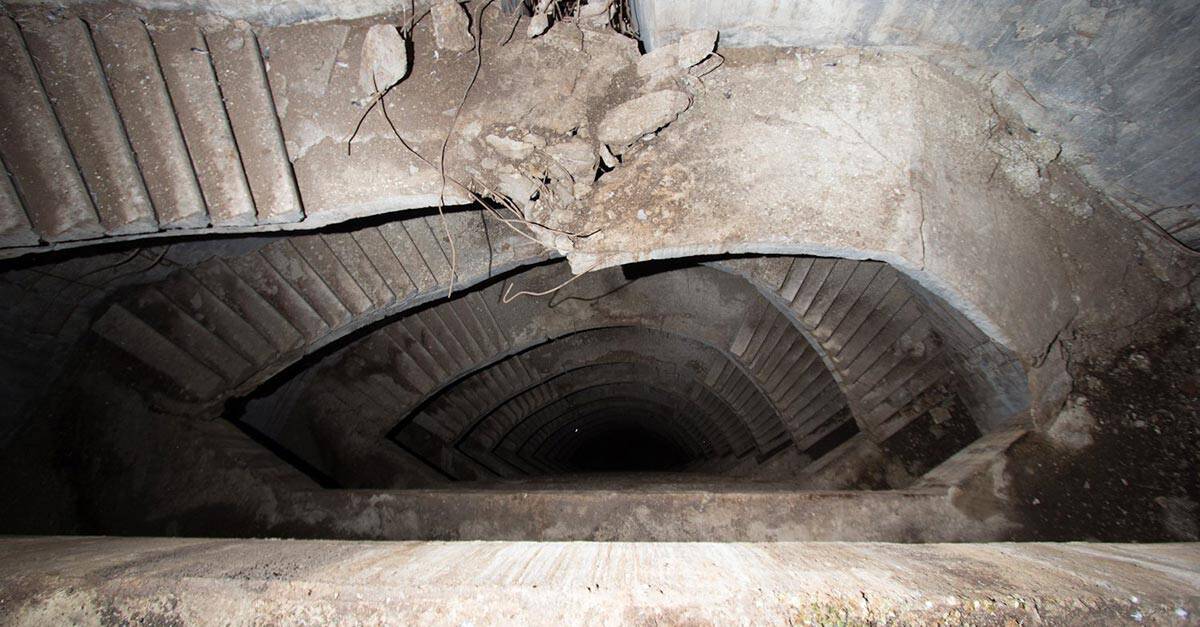 21. This dark stairway is from a World War 2 Flak Tower in Vienna, Austria.
20. This is how Alex Honnold, Rock Climber, chose to rest after he did his historic free solo no rope climb up Yosemite's El Capitan 3,000 ft. wall.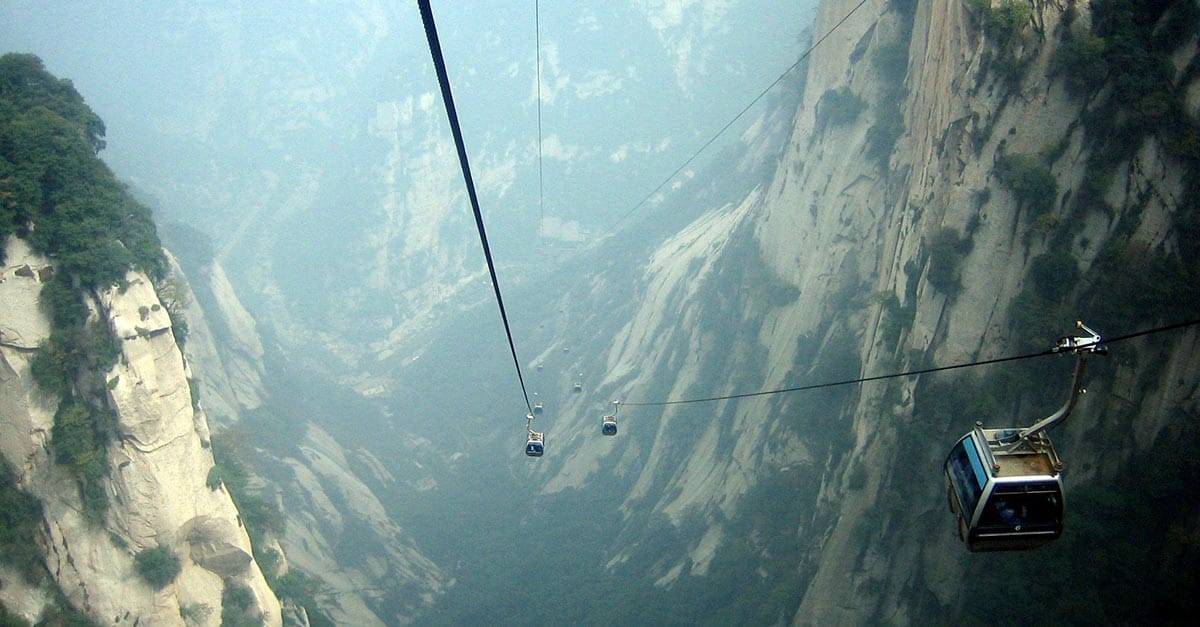 19. These cable cars on Mount Hua, China, are insane. They are mostly vertical.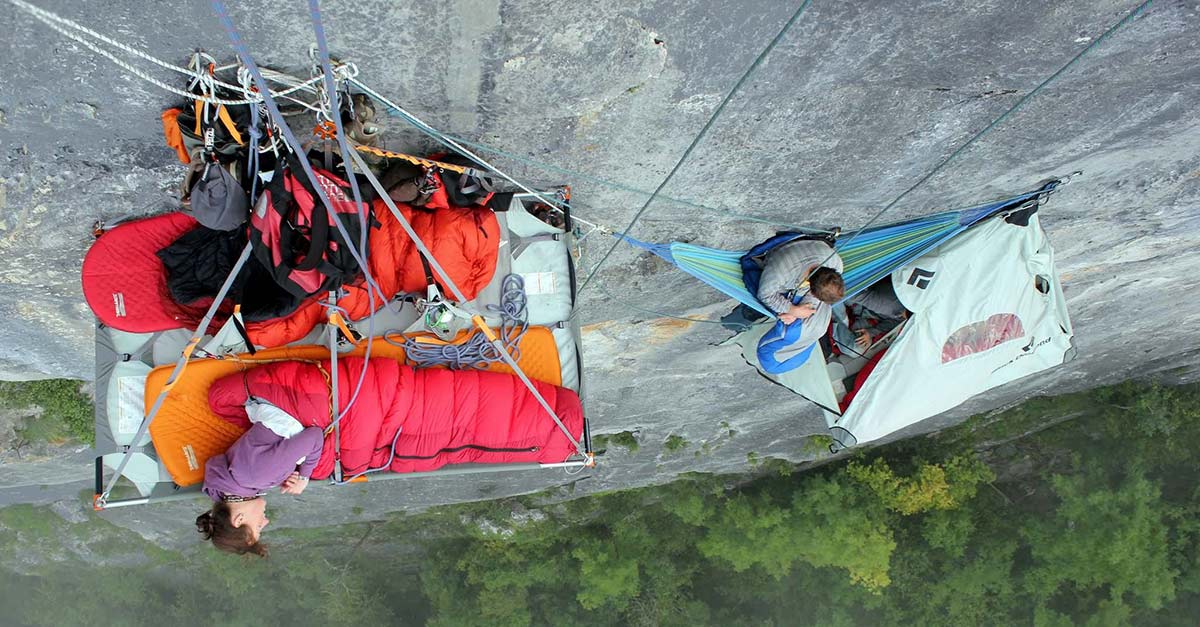 18. These confident climbers hooked their ropes up to support themselves and a bed.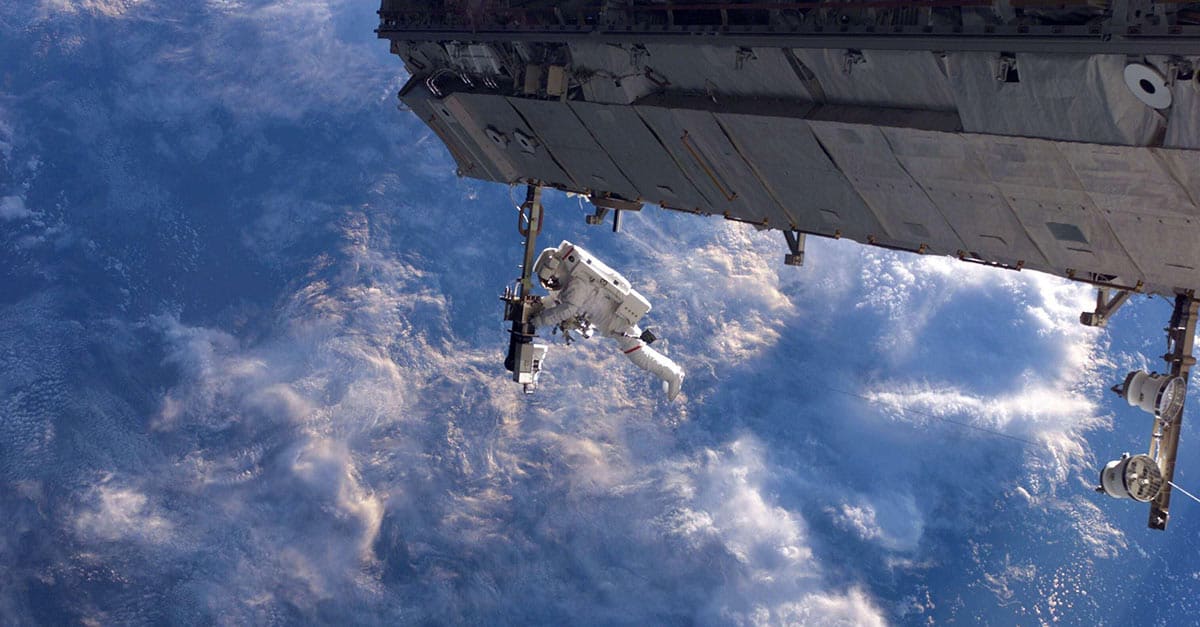 17. This astronaut is constructing the International Space Station.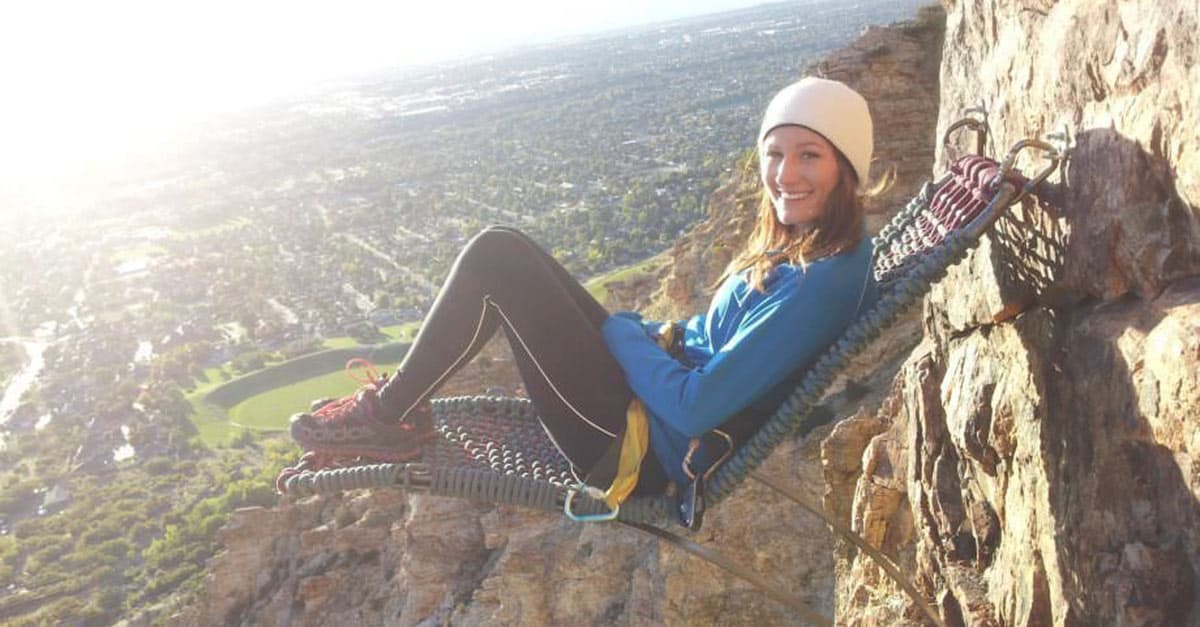 16. This lady is sitting in the Rockface Chair, which is a recliner for climbers. The chair gives you stunning views if you climb 350 feet up a mountain.
15.
These people have taken laying in a hammock to a new level. These folks are laying high across mountains.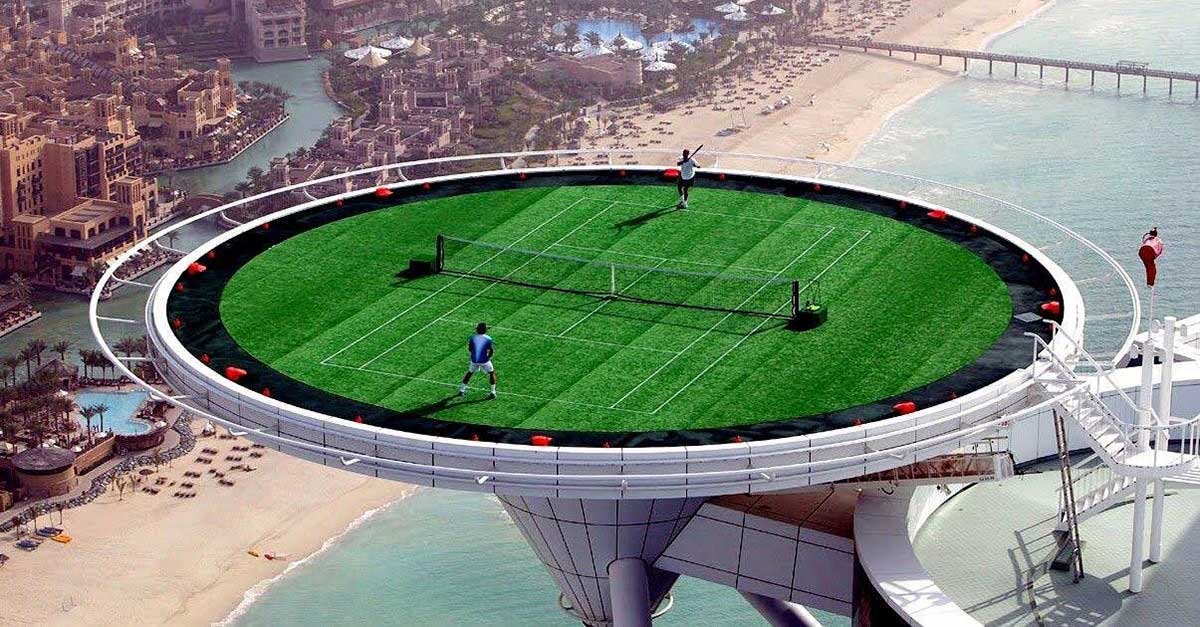 14. This is Andre Agassi vs Roger Federer playing a game of tennis in Dubai. This was originally supposed to be a helipad but was temporarily a tennis court.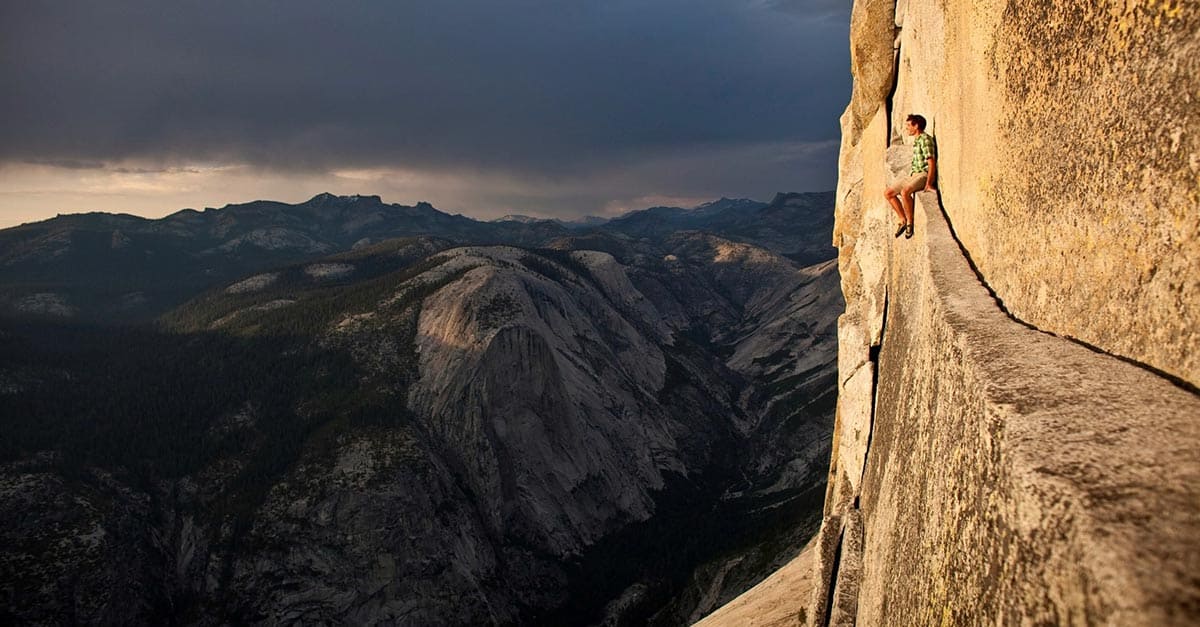 13. This is Alex Honnold on Half Dome Yosemite, California. This spot is nicknamed the "Thank God Ledge".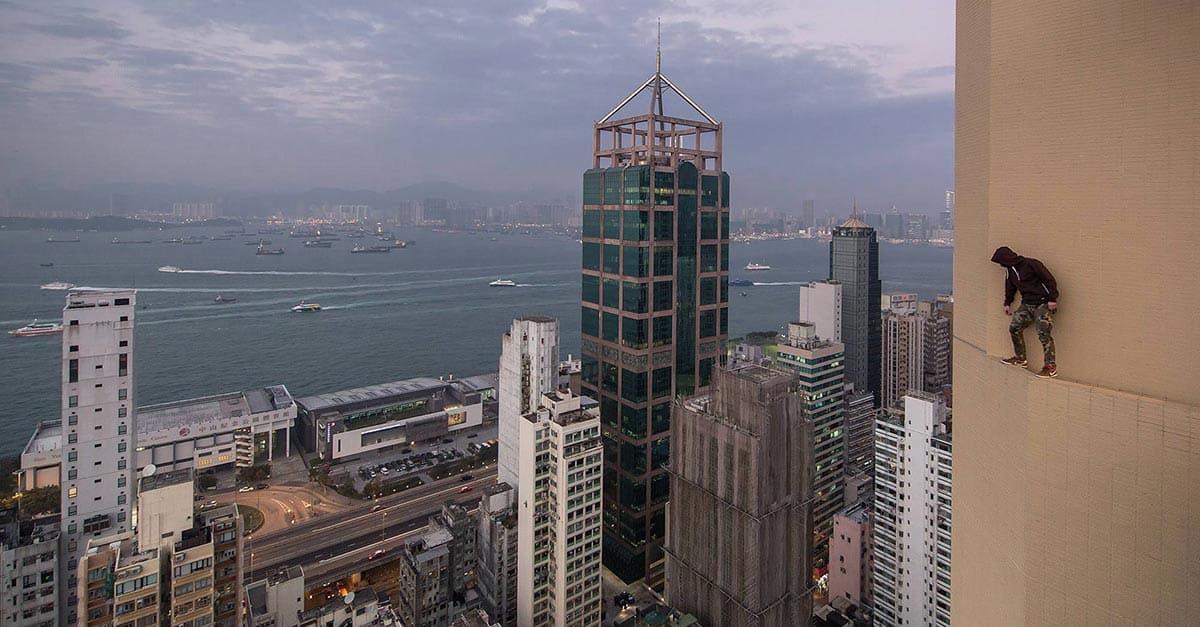 12. This guy is standing high on a brick ledge in Hong Kong.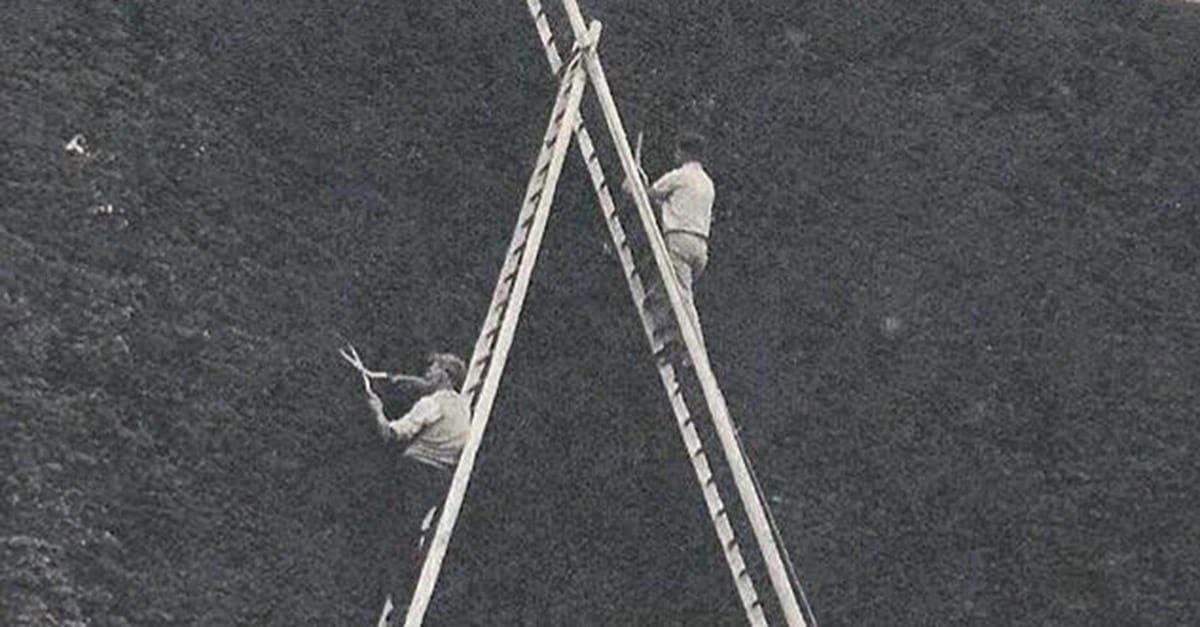 11. These guys are trimming a huge hedge in Cirencester, England. The hedge was planted in 1720, this picture is from the 1960s.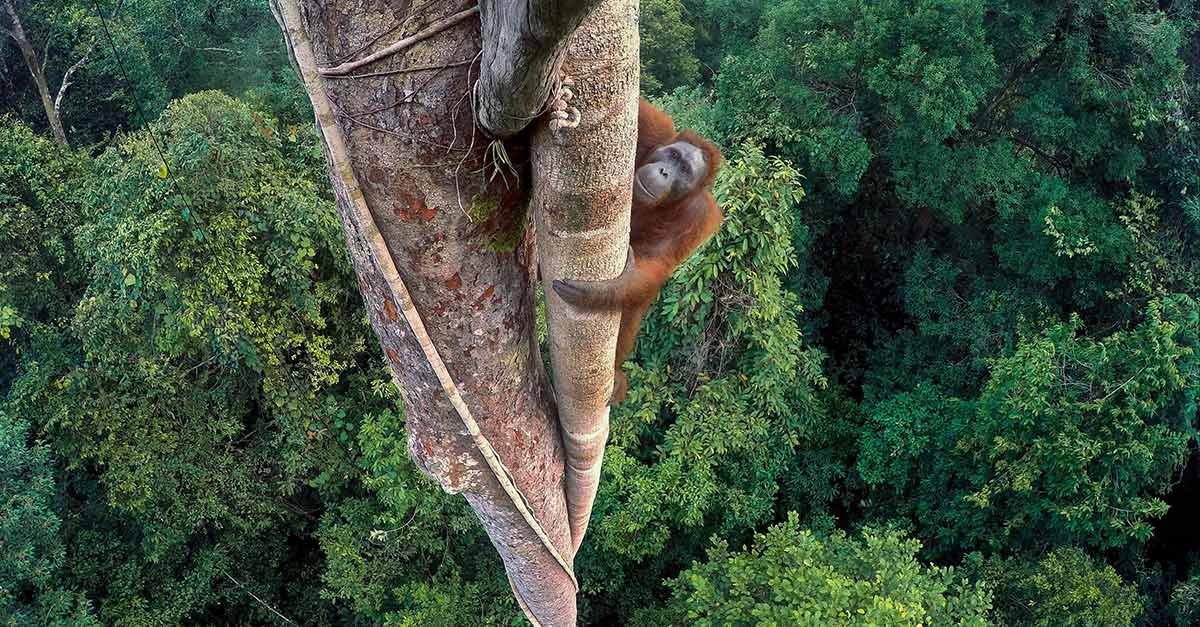 10. This is a Bornean Orangutan climbing a strangler fig that has entwined itself around a tree in Gunung Palung Nation Park, Indonesia.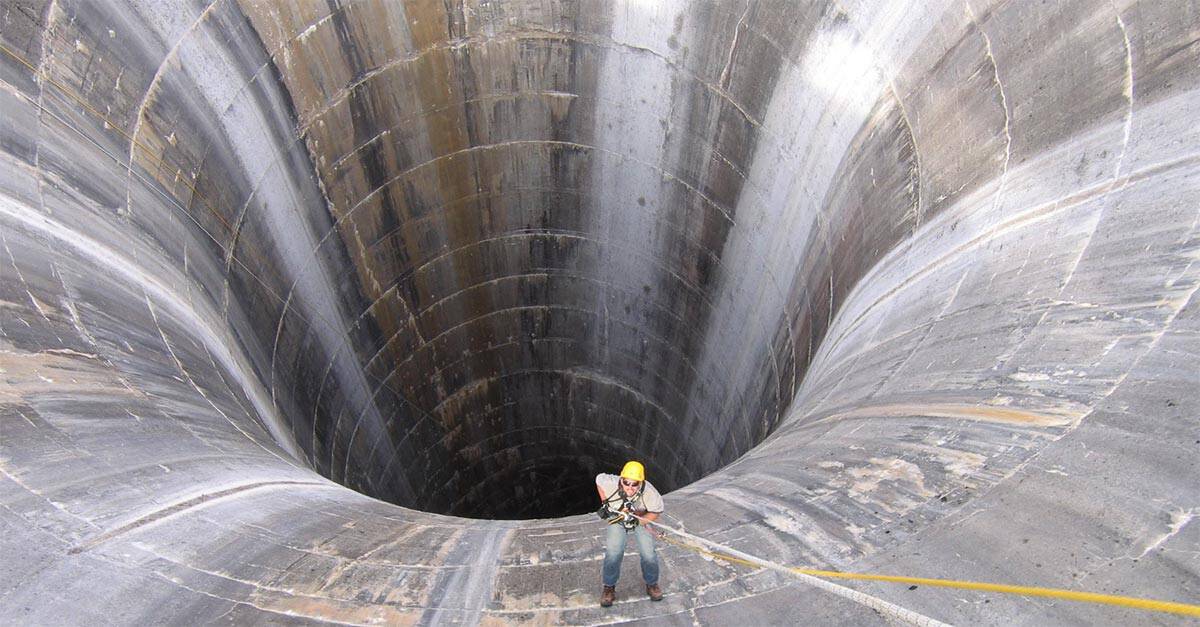 9. This guy is standing on the edge of a spillway called the "Gibson Damn Glory Hole" in Montana.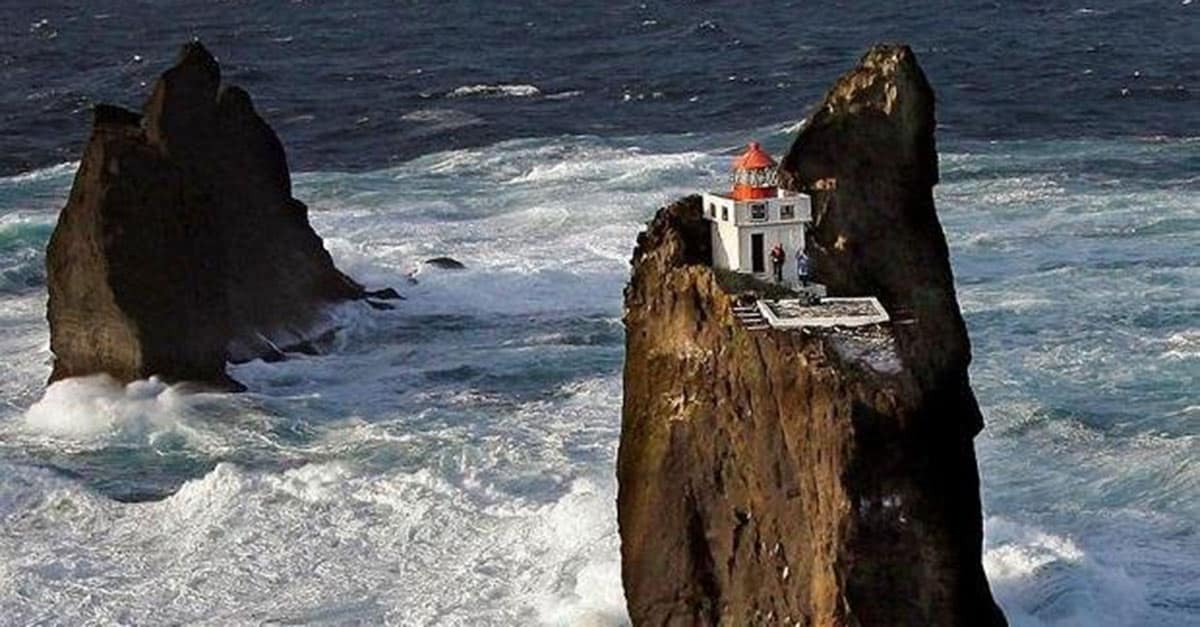 8. This lighthouse is the definition of isolation. The place is called Þrídrangaviti in Iceland.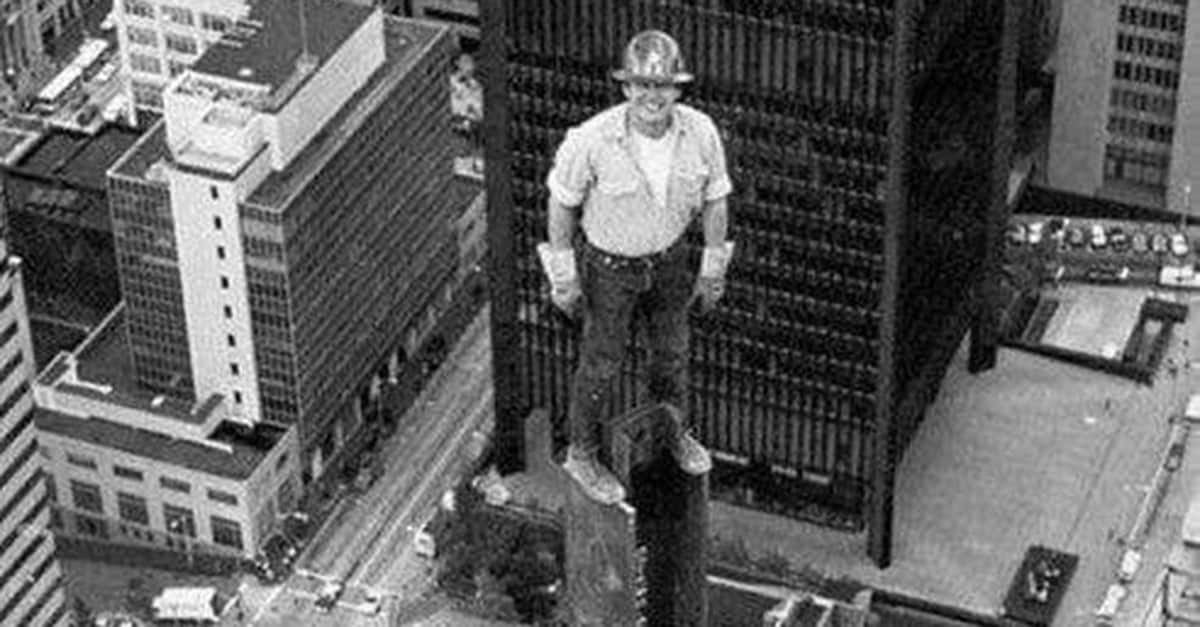 7. This bold man stands high in the sky on this steel beam with no restraints.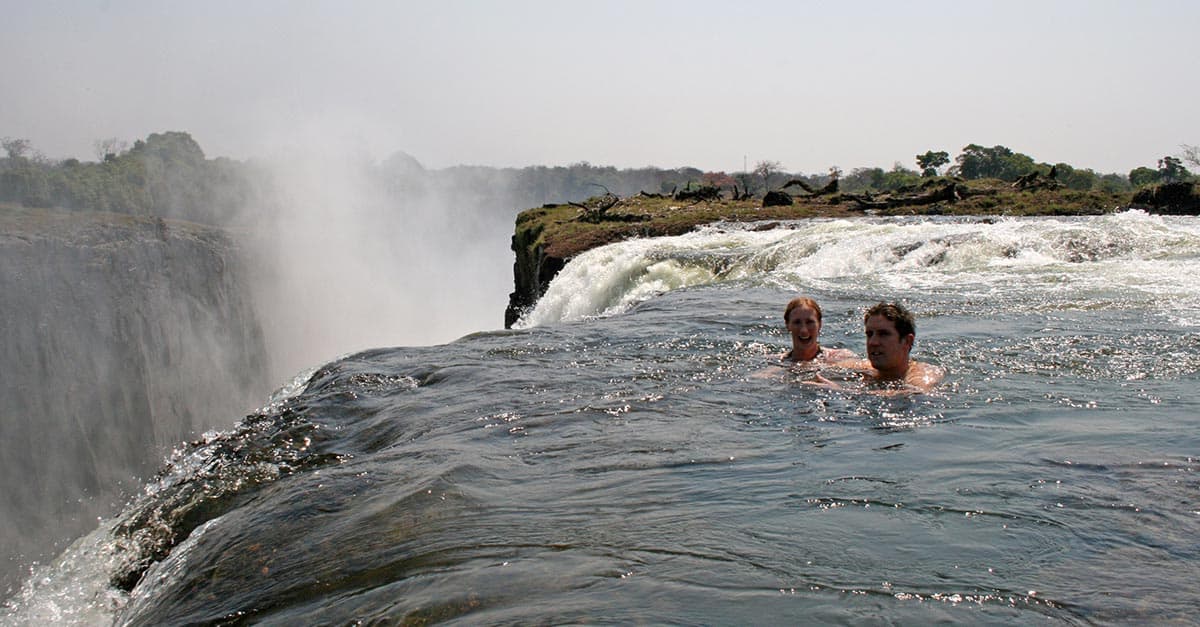 6. These aquatic daredevils are swimming on the edge of Victoria Falls. These folks are swimming in "Devil's Pool".
5.
This kid has perfect form on his backflip dive but is also very close to not making the water. 10/10 for the level of difficulty and grace.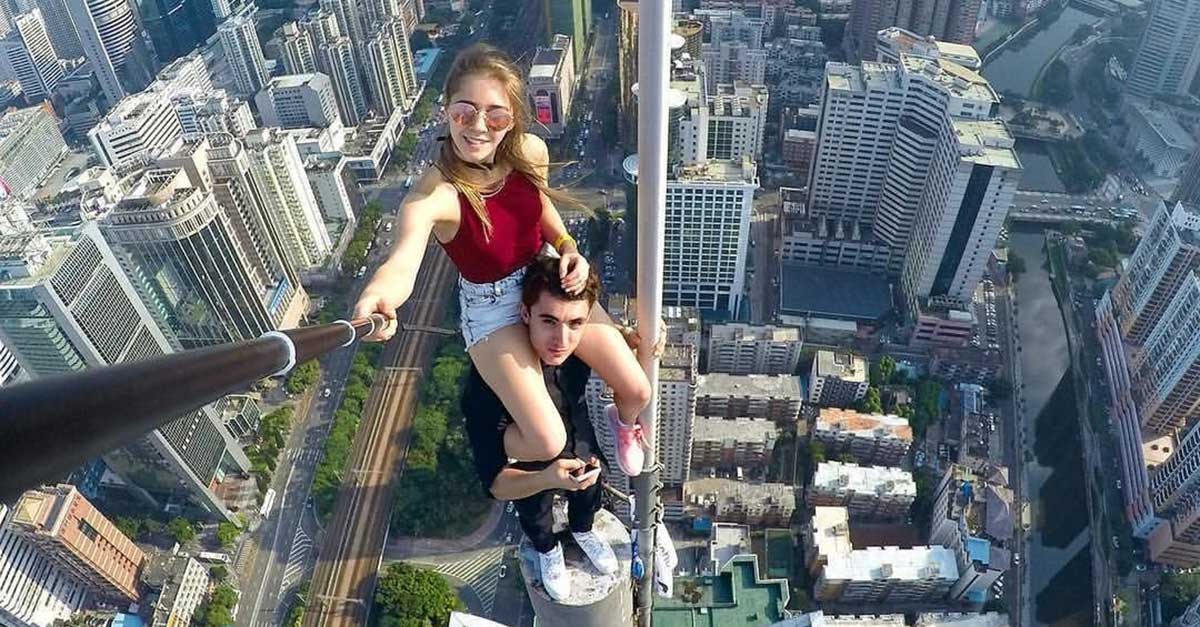 4. Some people take getting that perfect selfie to new heights like these two thrill seekers. They are high up on a pole, and this girl is sitting on this guy's shoulders just for the mind-blowing shot.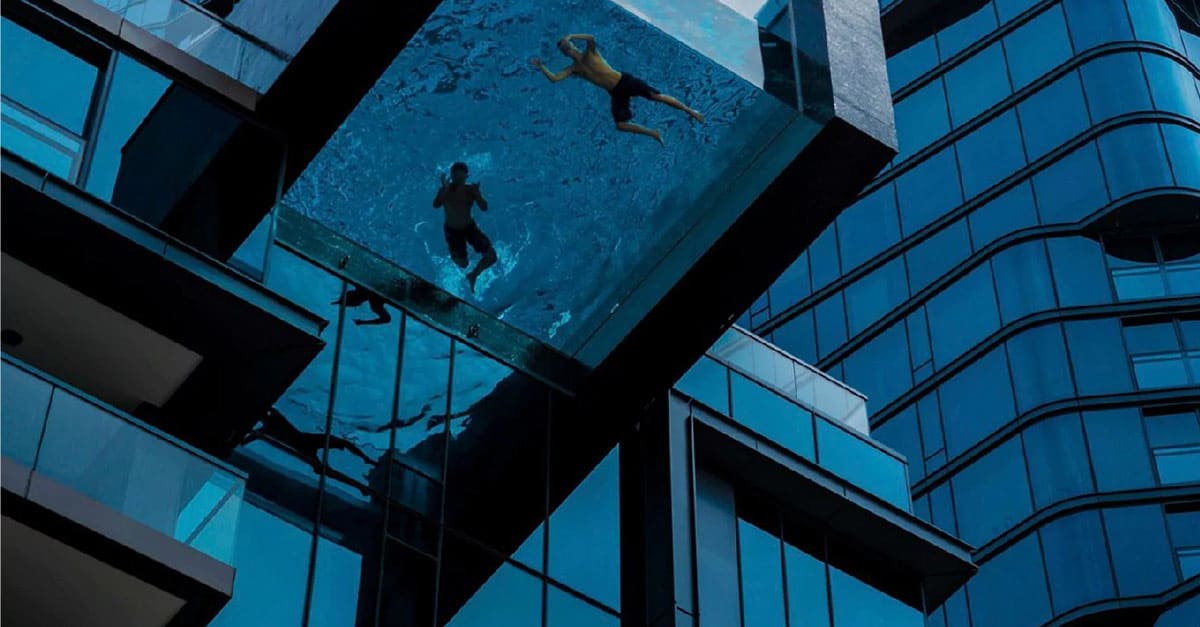 3. This pool stretches out above the streets for swimmers to see cars and people as they swim.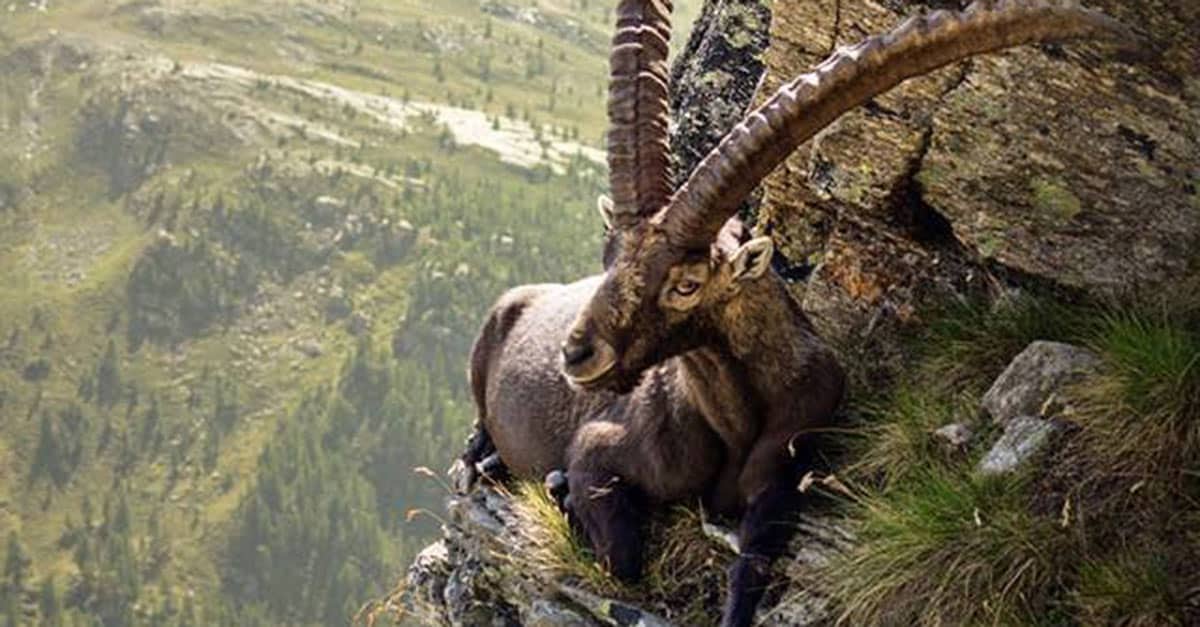 2. This is the Siberian Ibex. Just like many other goats, he can sit comfortably on a steep mountain, unlike humans.
1.
This cat is sitting high up on a sturdy lamp outside of this person's apartment. There isn't a lot of room for error, but this cat has no fear.