Odd Tractors That Turned Every Head
When it comes to vehicles, one of our favorites comes in the form of a tractor. They can do so much stuff, such as planting and plowing crops, plus mowing the lawn. It is one of the most valuable tools for a farmer to employ in agriculture. However, that does not mean they can't be entertaining either with events such as tractor pulls and races. Because of their versatility, companies are always coming up with new ideas to improve or alter them, leading to many unique designs. It is just not companies, either. Individuals have modified tractors into very bizarre but cool creations. Today we want everyone to check out the odd tractors that turned every head. Some of these are really out there, don't miss them.
1940's Case Tractor Truck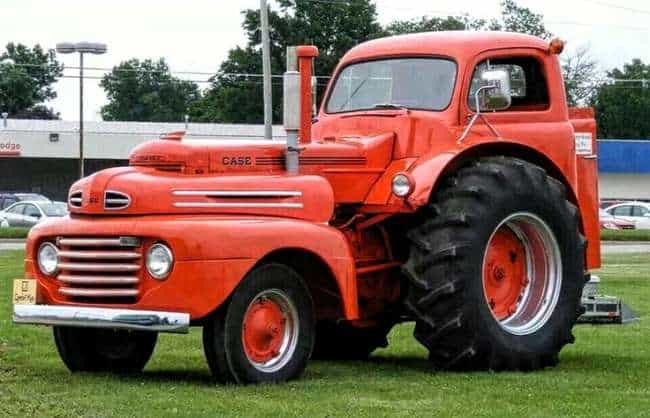 This happens when someone tries to transform a Case tractor into a rat rod. This pickup truck/tractor hybrid is extraordinary plus a showstopper. It appears one old truck was used to complete the front end section of the tractor. Only a single old 1940s pickup truck was used. The modification is actually easy to complete. The cab of the truck is simply slipped over the operator section of the tractor. Of course, some metal-working and tweaking are present, but the creator already has the fender whole cut for the rear tire, they just need to make it larger. One solid coat of orange paint brings everything together along with two tractor lights pop on the side. These help give everyone the four eyed, rat rod, freewheeling beast before you.