40 Rarely Seen Photographs Of Woodstock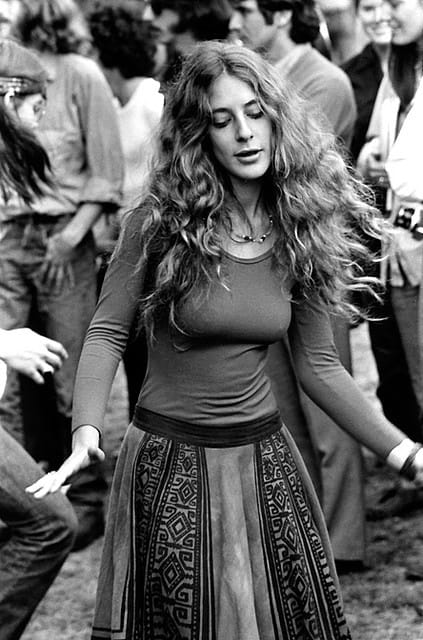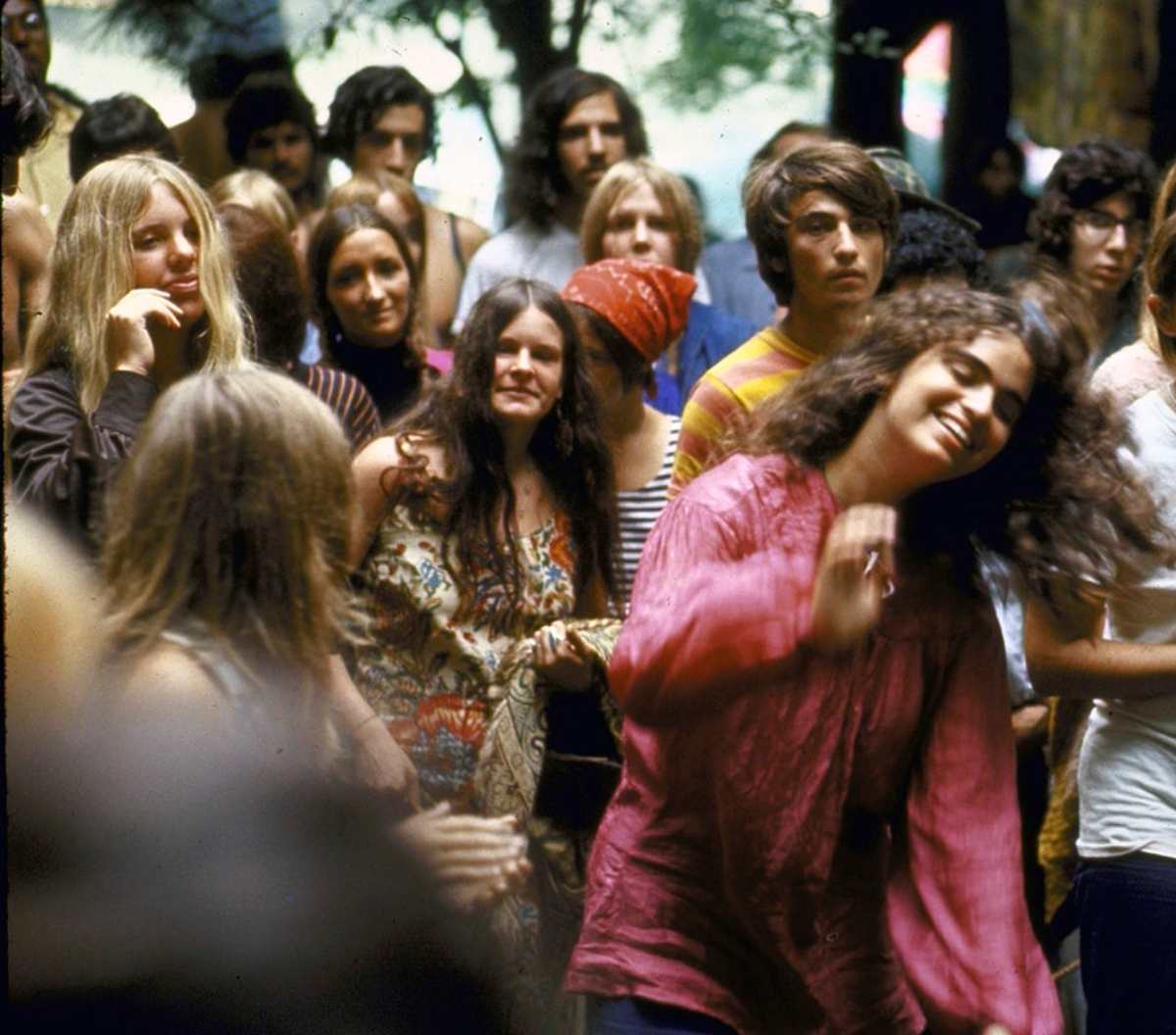 Woodstock 1969 has become synonymous with the height of hippie culture that developed in 1960s America. Thirty-two artists performed at the revolutionary music festival including iconic names such as Jimi Hendrix, The Grateful Dead, Joe Cocker, and Carlos Santana. Over 400,000 people were in attendance and "free love" was at an all time high. Take a look at these incredible photos that will offer a peek into the most famous music festival of all time.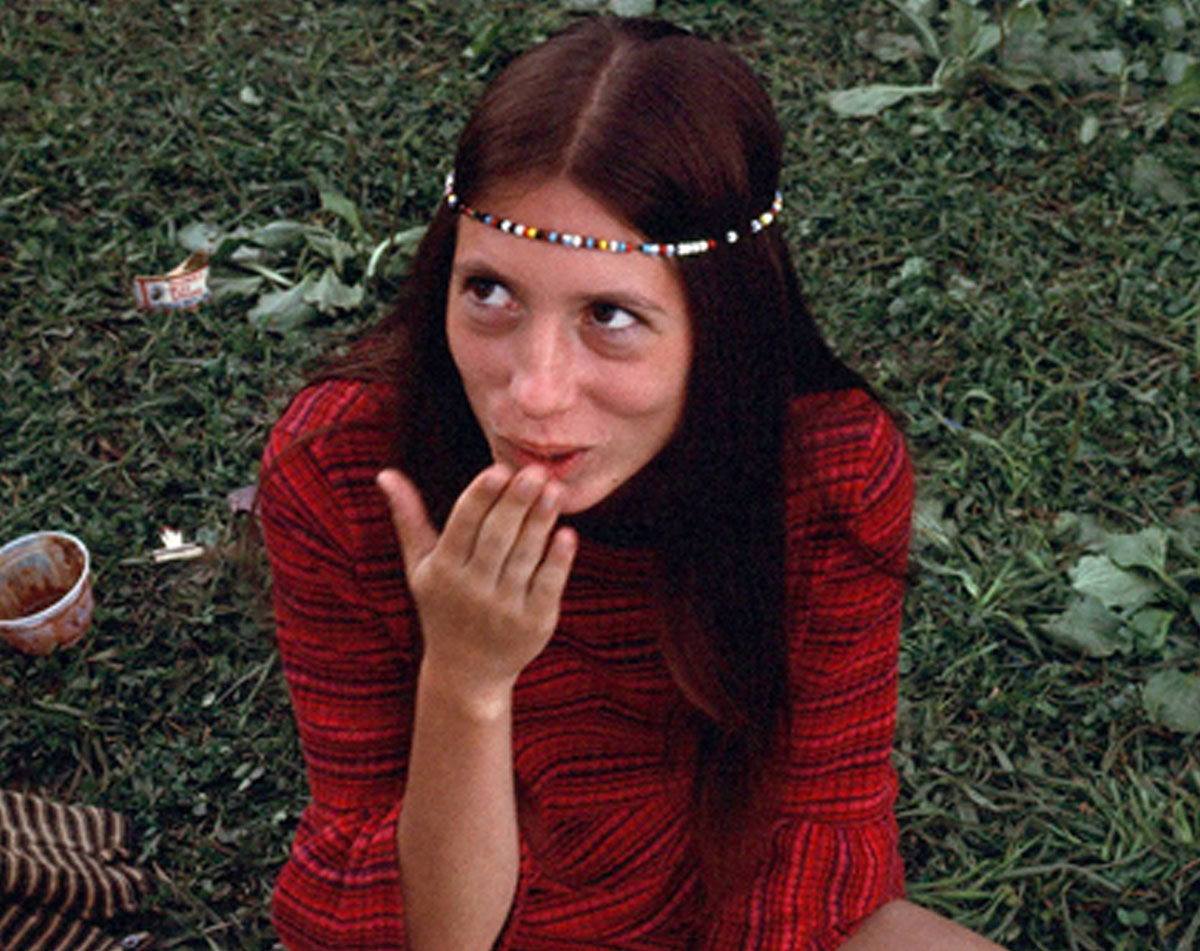 Surely, the food at Woodstock wasn't as varied as what you could find at a present-day music festival…but this girl seems to enjoy it! Or perhaps she's just blowing someone a kiss.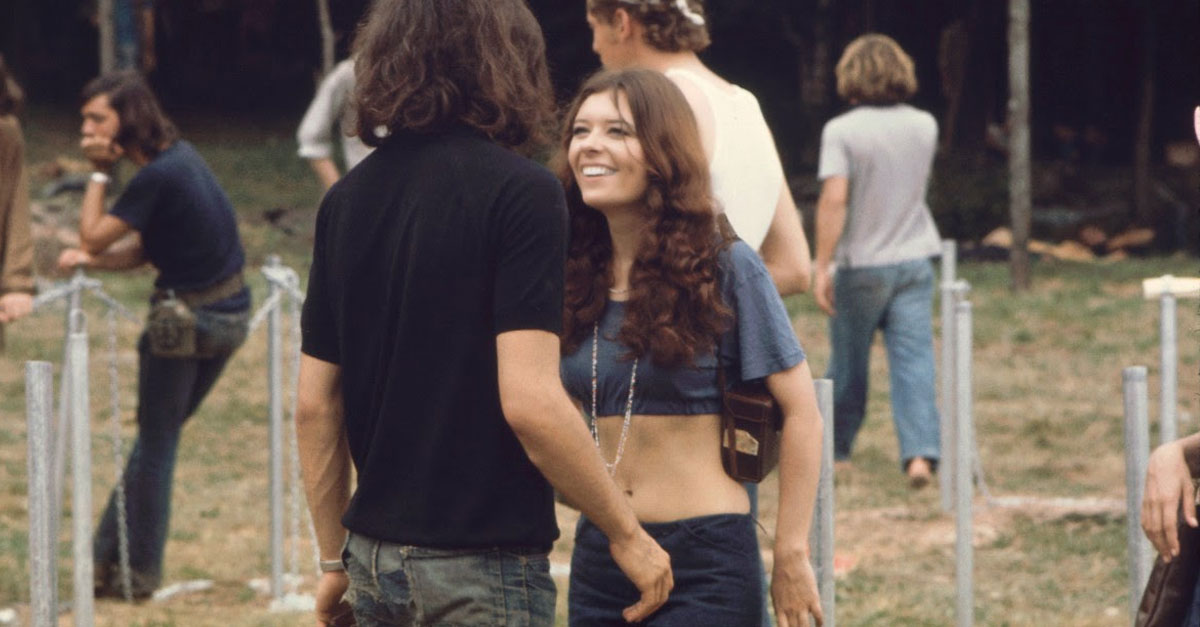 Look at all the hairstyles! Goodness, these are fun to look through. Her smile tells us she's having a fantastic time at Woodstock.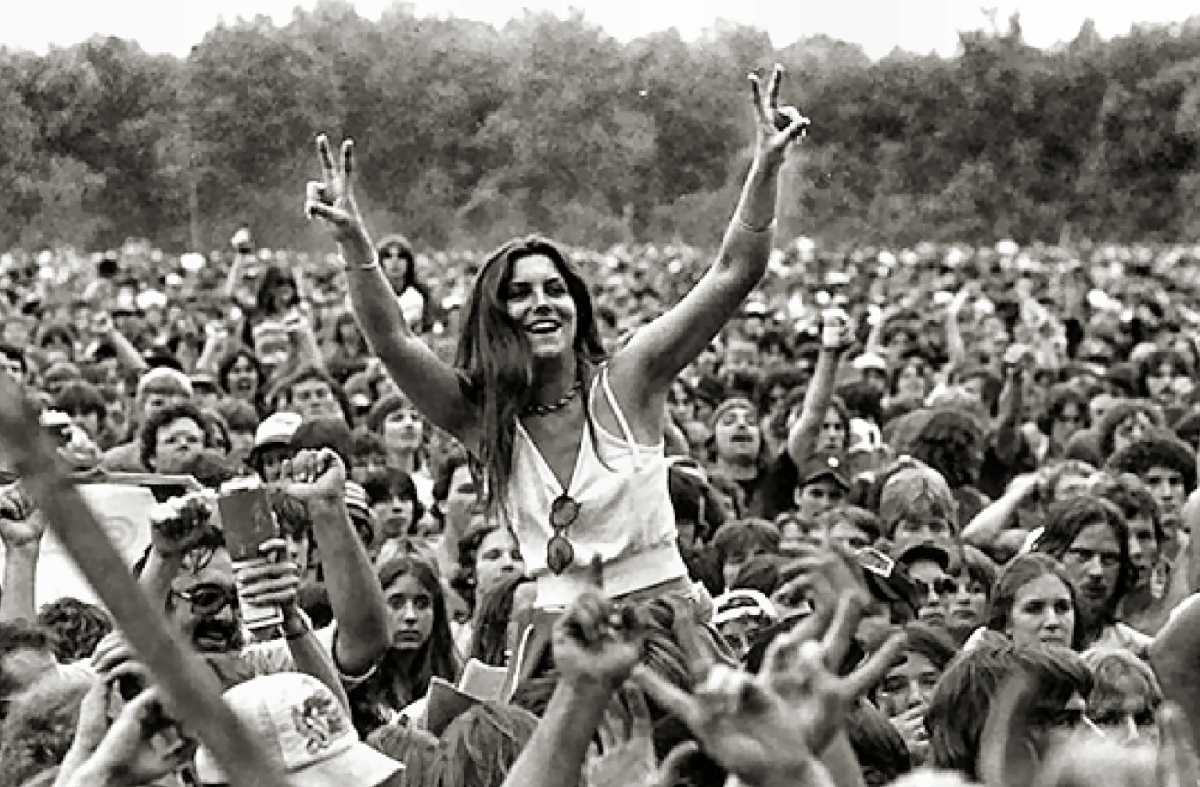 Peace out, man!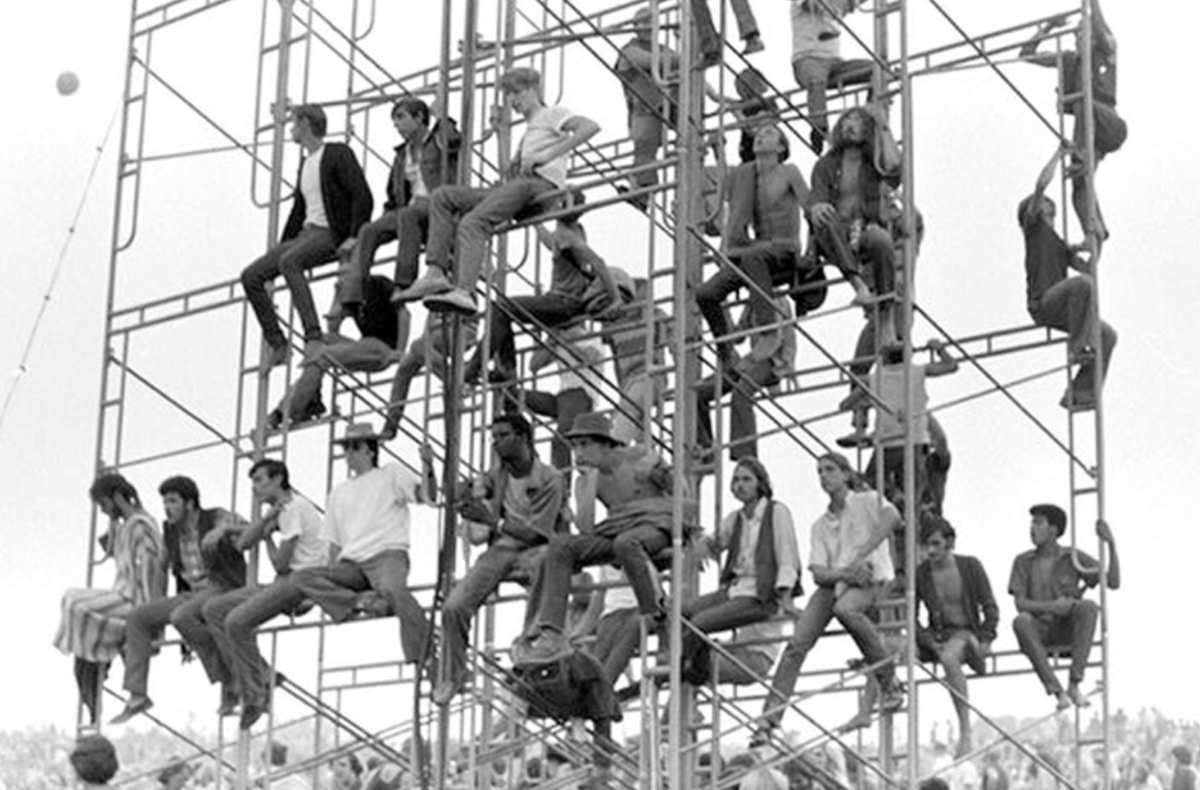 Anything to get a glimpse of the set.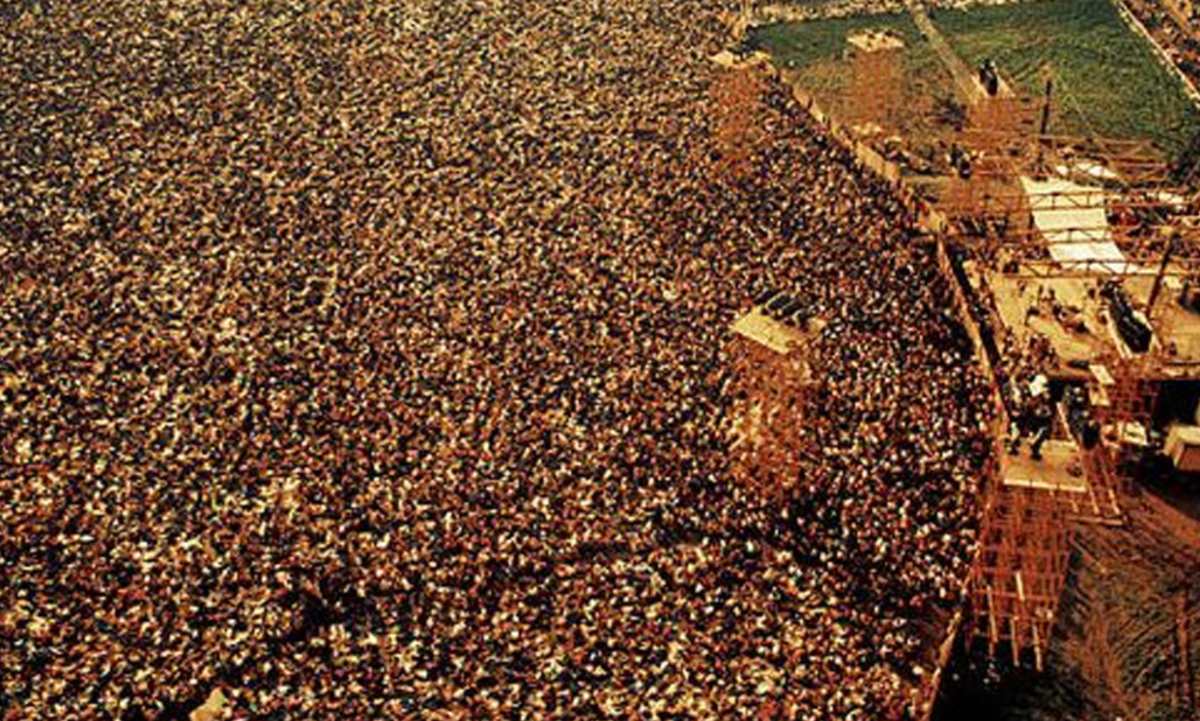 What a crowd! Can you imagine performing in front of crowd like this?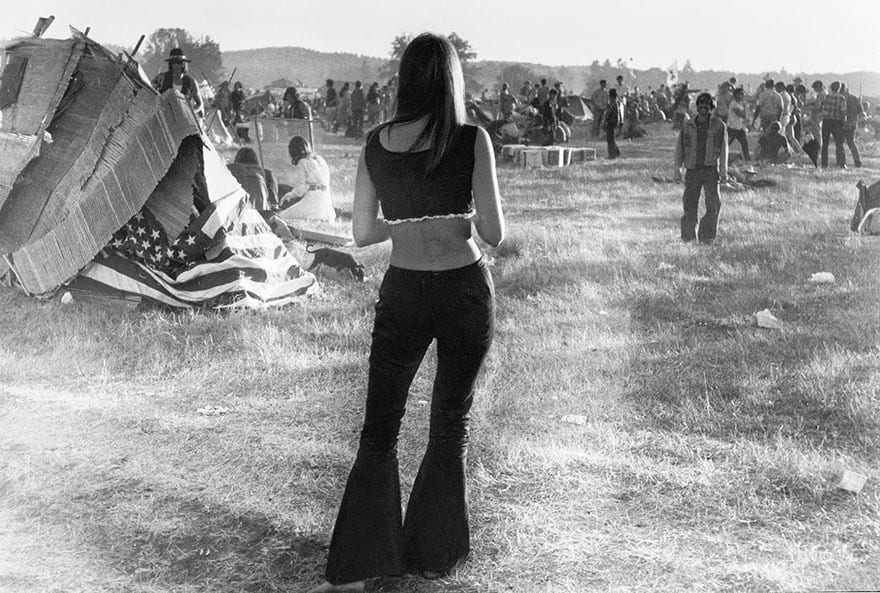 It almost looks like a 19th century combat reenactment! Look at that one guy just smiling away at this girl. He probably has good reason too…
Ahh yes, the good ole groupies…another thing the bands of Woodstock were famous for.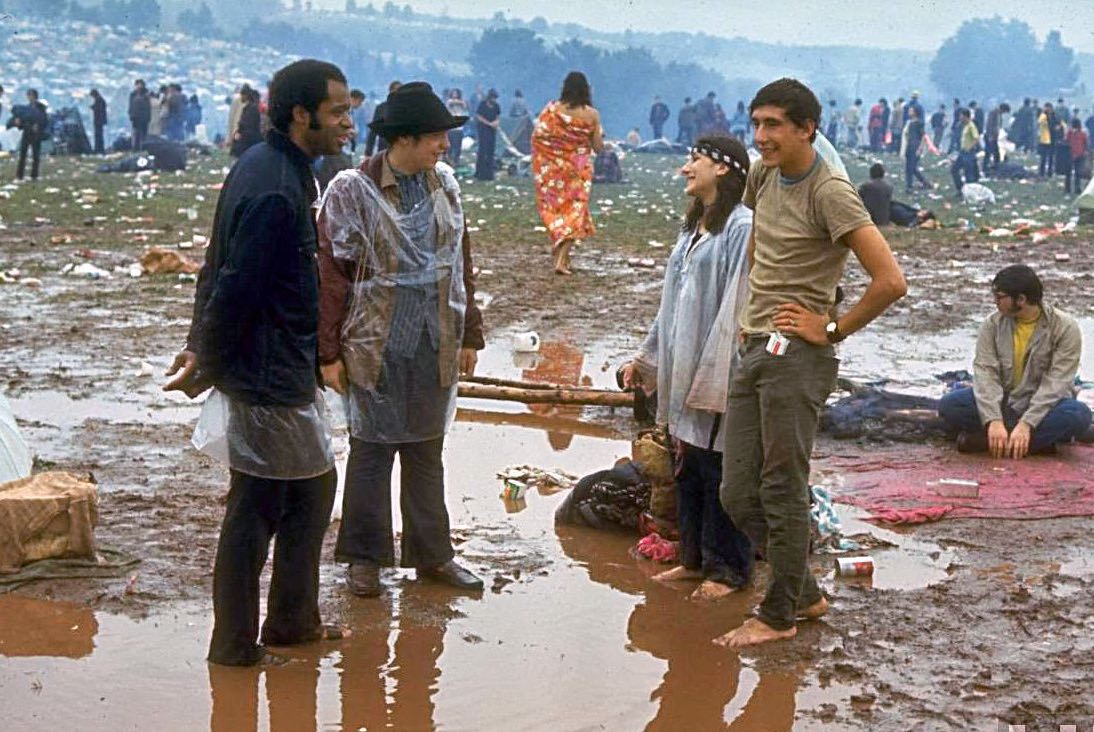 Mudslide! When it rains, you can either get upset and seek cover. Or get muddy! Woodstock was famous for people who were fine getting a bit dirty.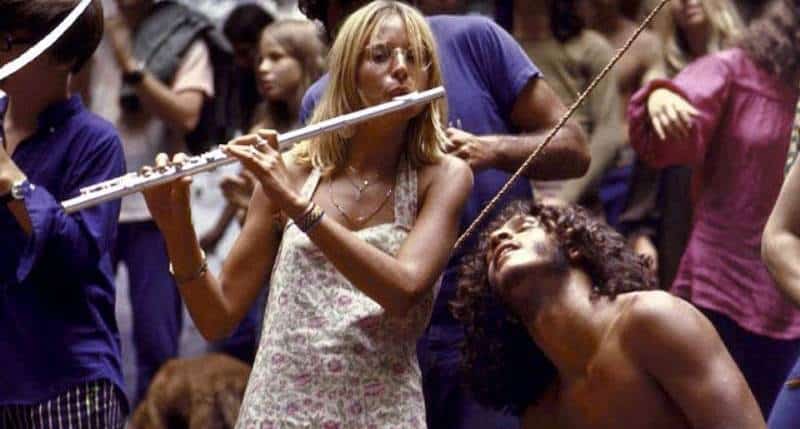 Looks like she's playing that man a lullaby, doesn't it?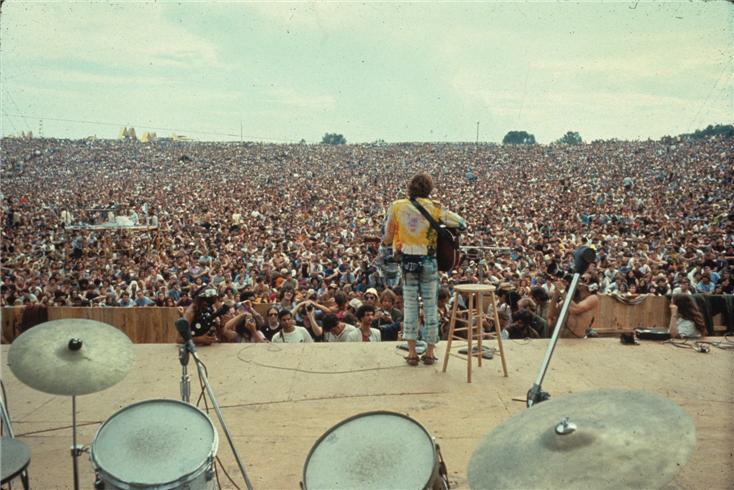 What a feeling that must've been! To play in front of such a captive audience…amazing.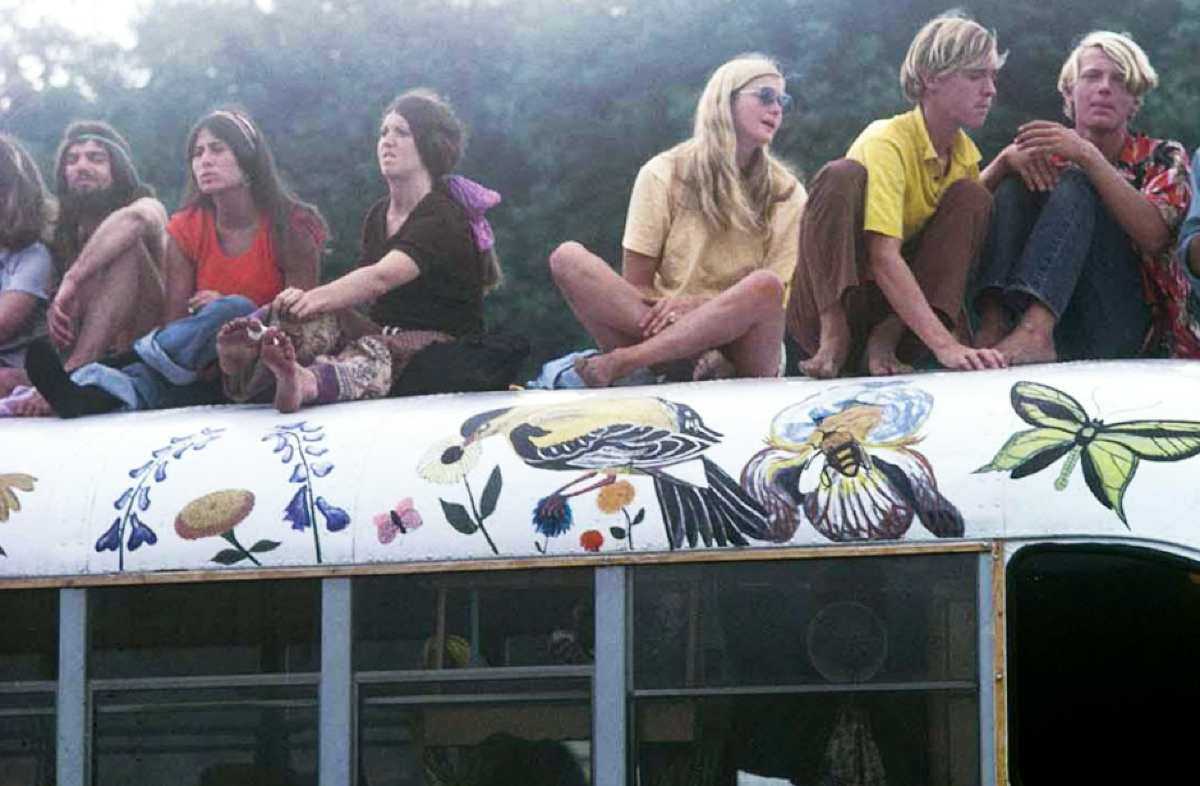 Hand-painted buses are somewhat a common thing these days, but in the Woodstock times…this was a rarity! Nicely done and these Woodstock-ians seem to be enjoying it immensely.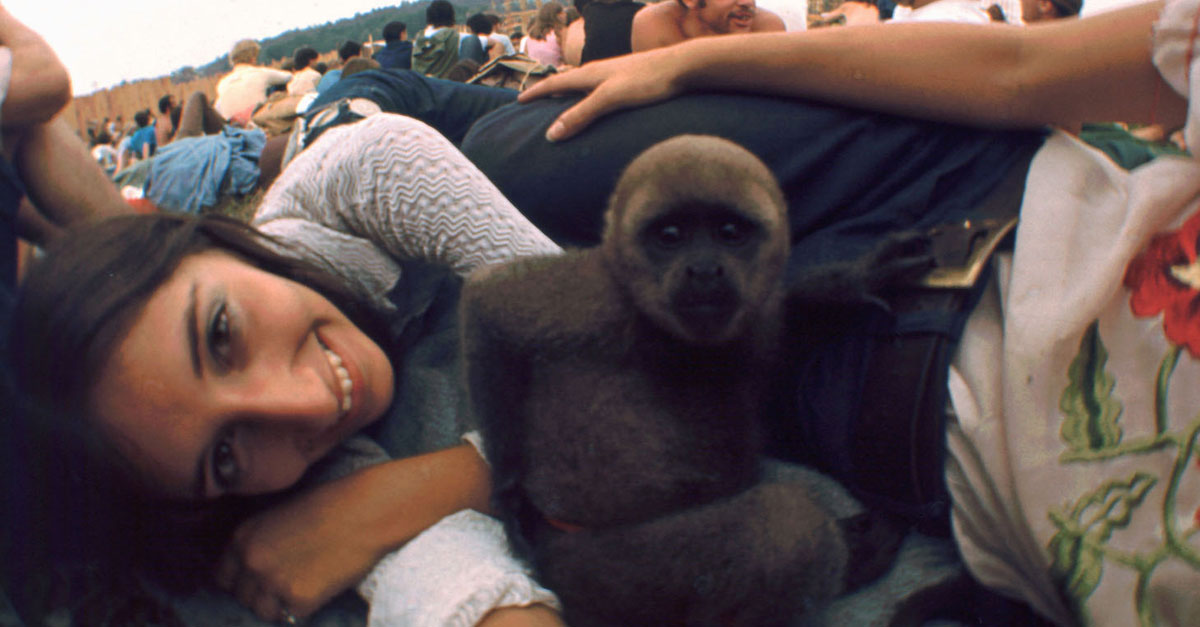 Just a girl and her monkey? Chimp? Who knows which animal it is…but it looks entertaining that's for sure.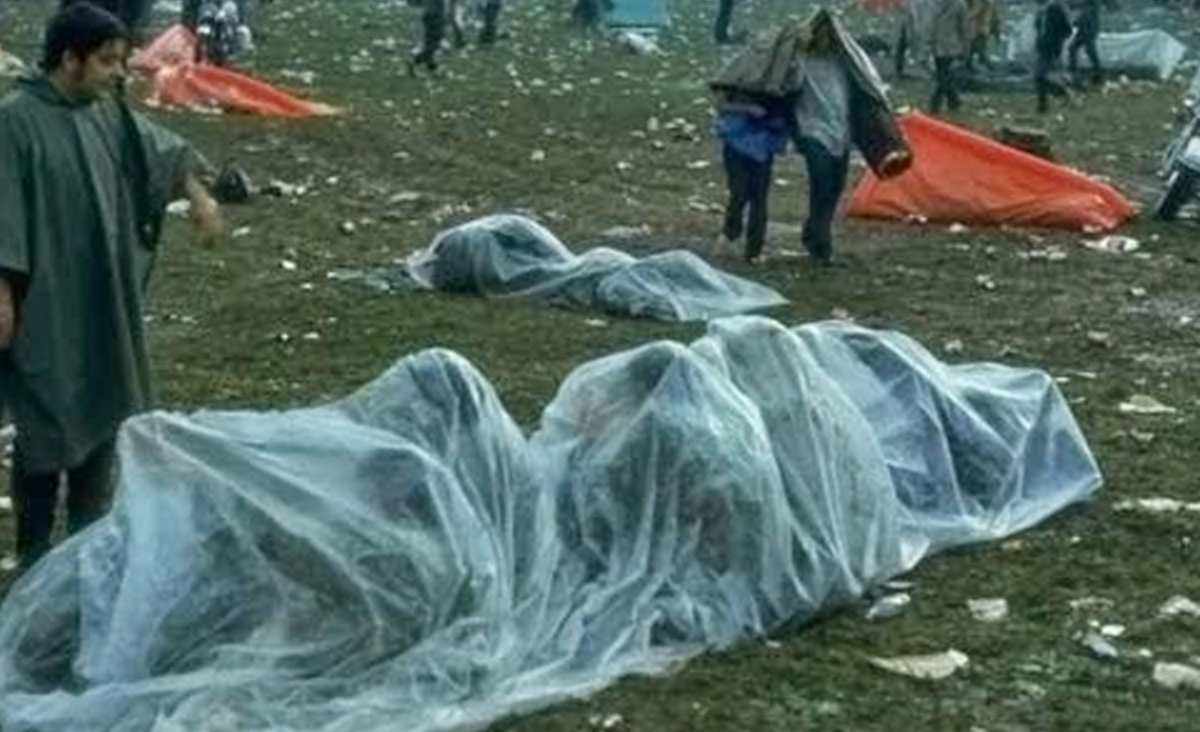 As you've seen before…the weather wasn't awesome. So, without a tent or a car to camp in…grab some trash bags and let's have a good time.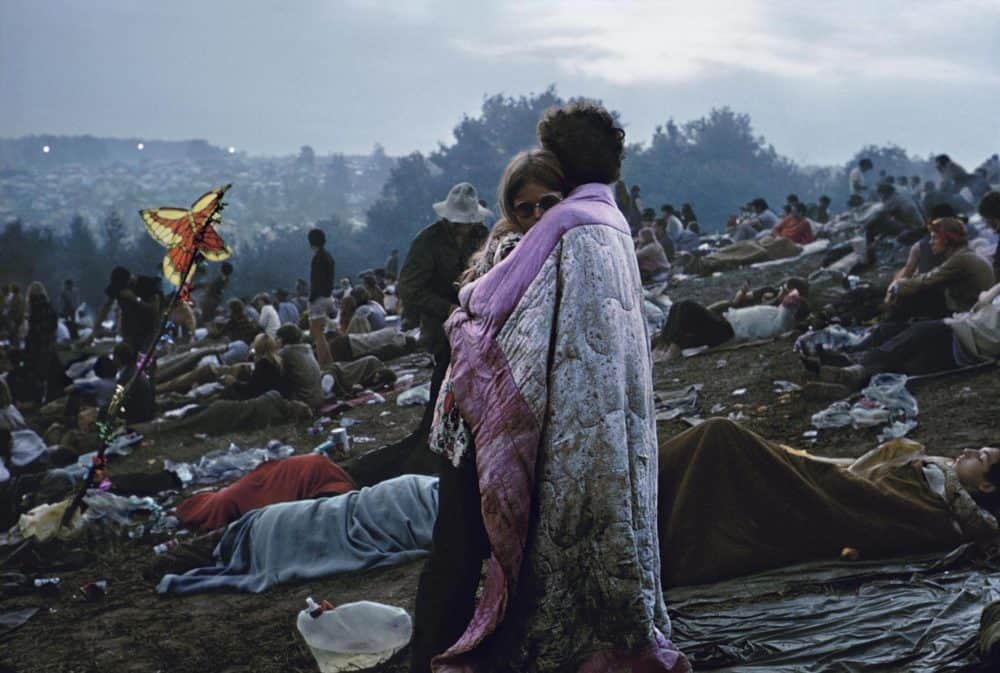 What a wild place it was. Chilly, muddy, and beautiful. If only we all could have experienced it!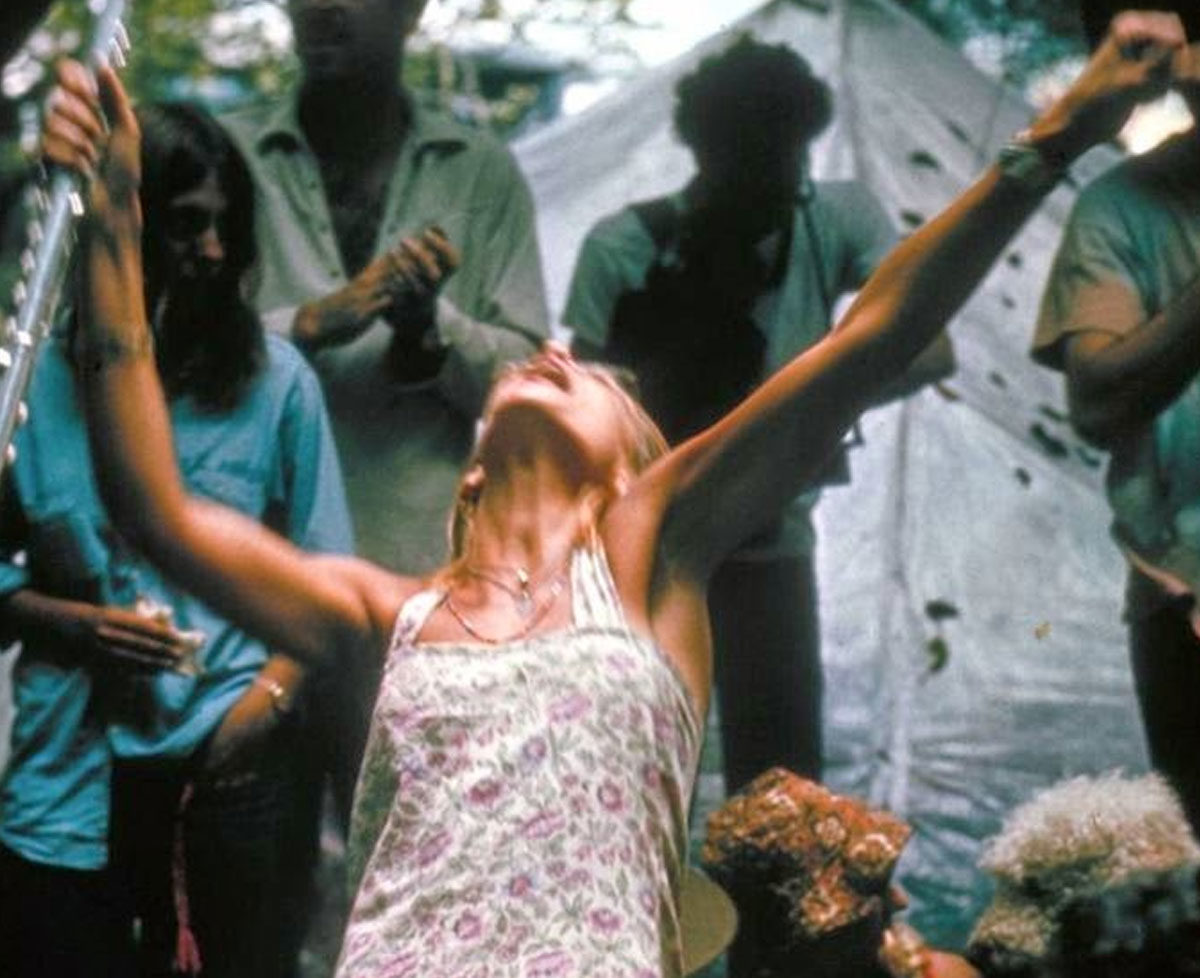 Remember the girl playing the lullaby earlier? This is her…except now she is in the middle of an exorcism?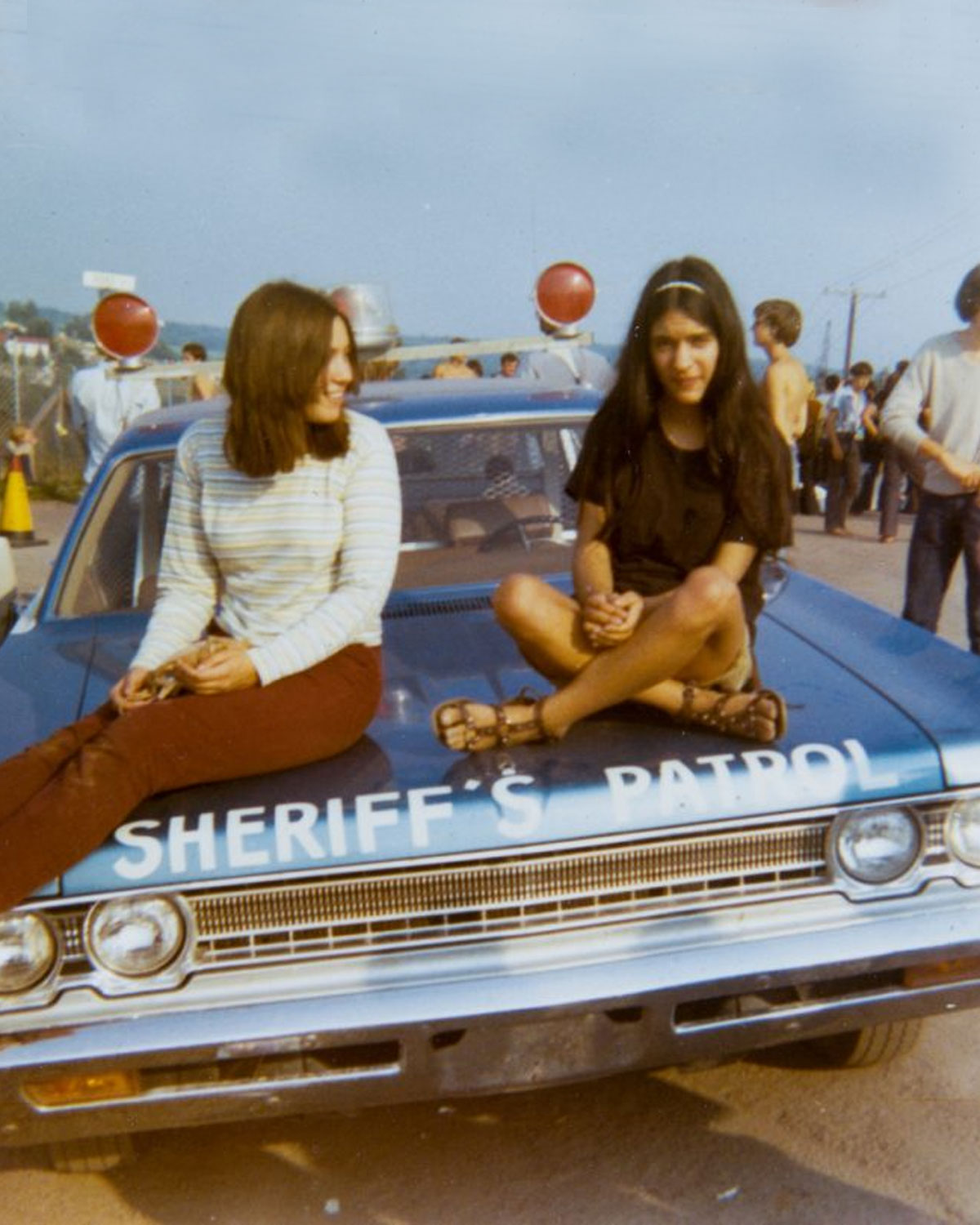 Police involvement was probably a joke at Woodstock. Heck, someone might have stolen this car and drove it to the festival for all we know.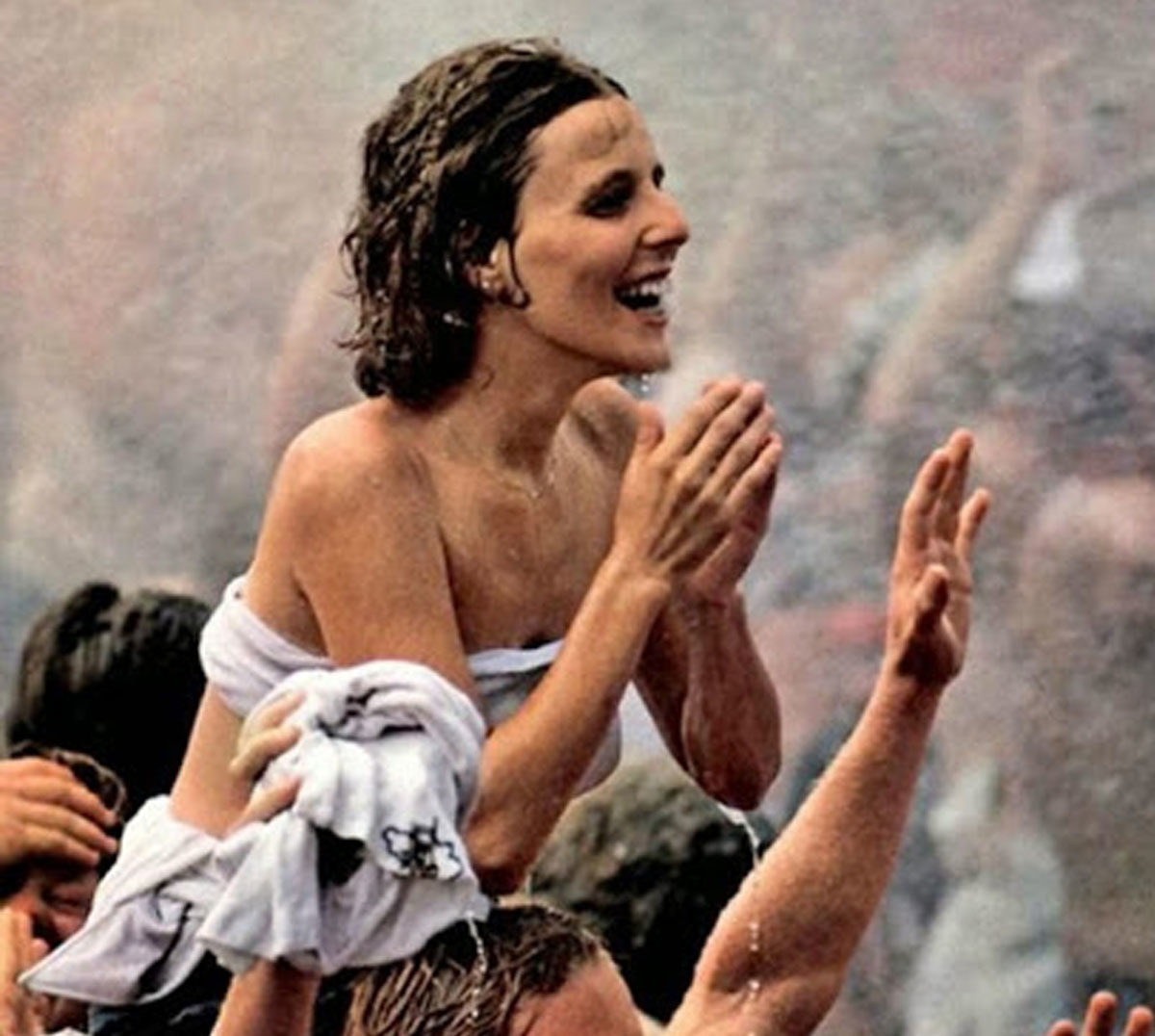 Dancing, singing, and loving it all…in the rain. What a perfect shot from Woodstock!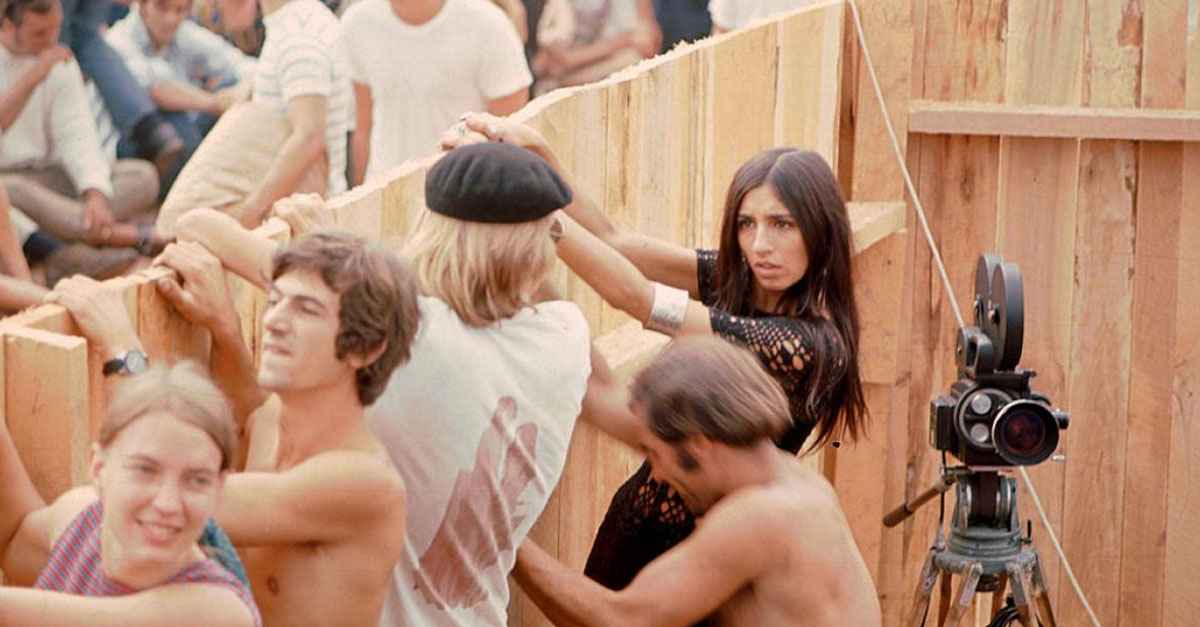 Even the media members wanted in on the action…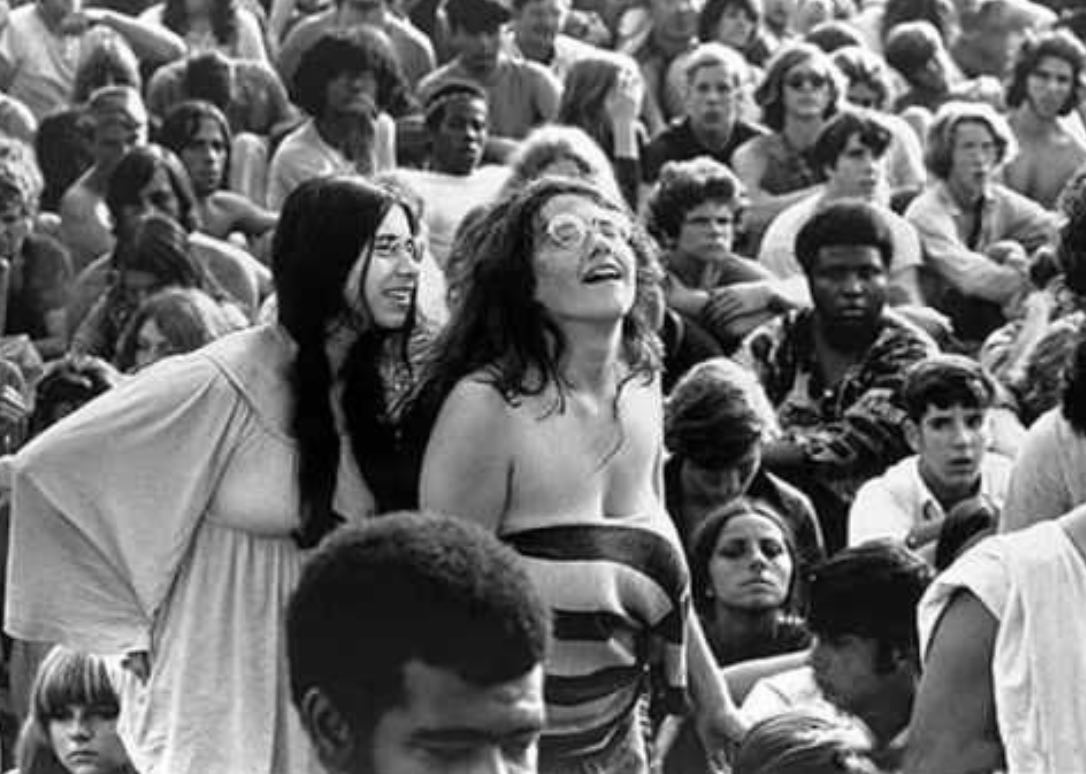 Do your thing.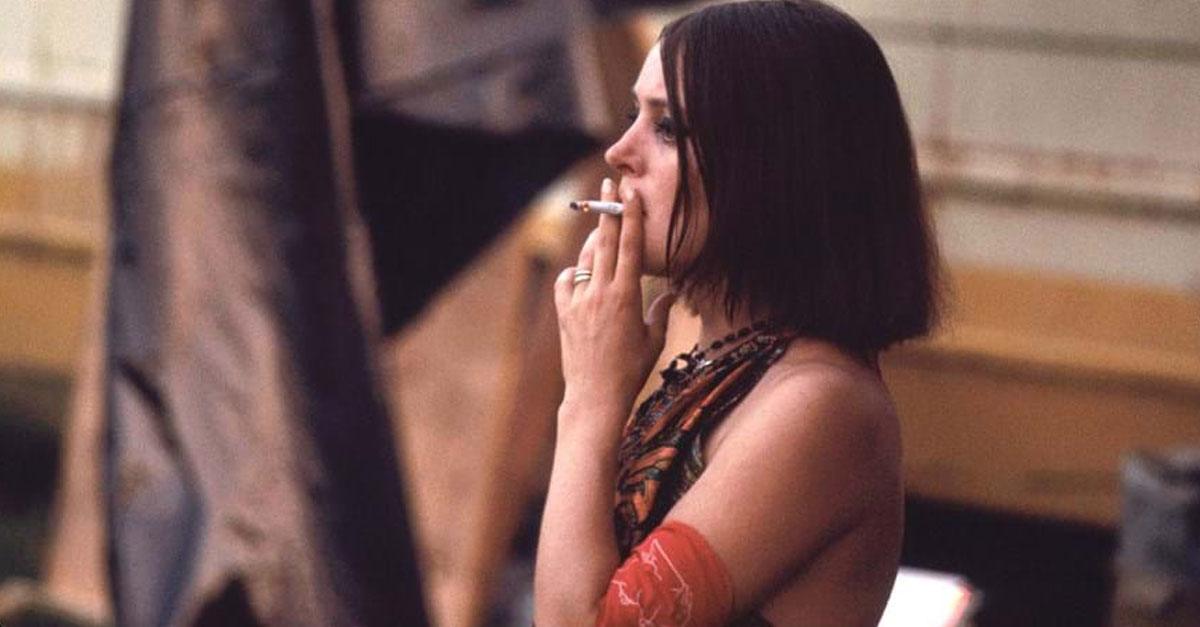 We have to give our props to this woman who seems like she was 45 years ahead of the curve in terms of hairstyle!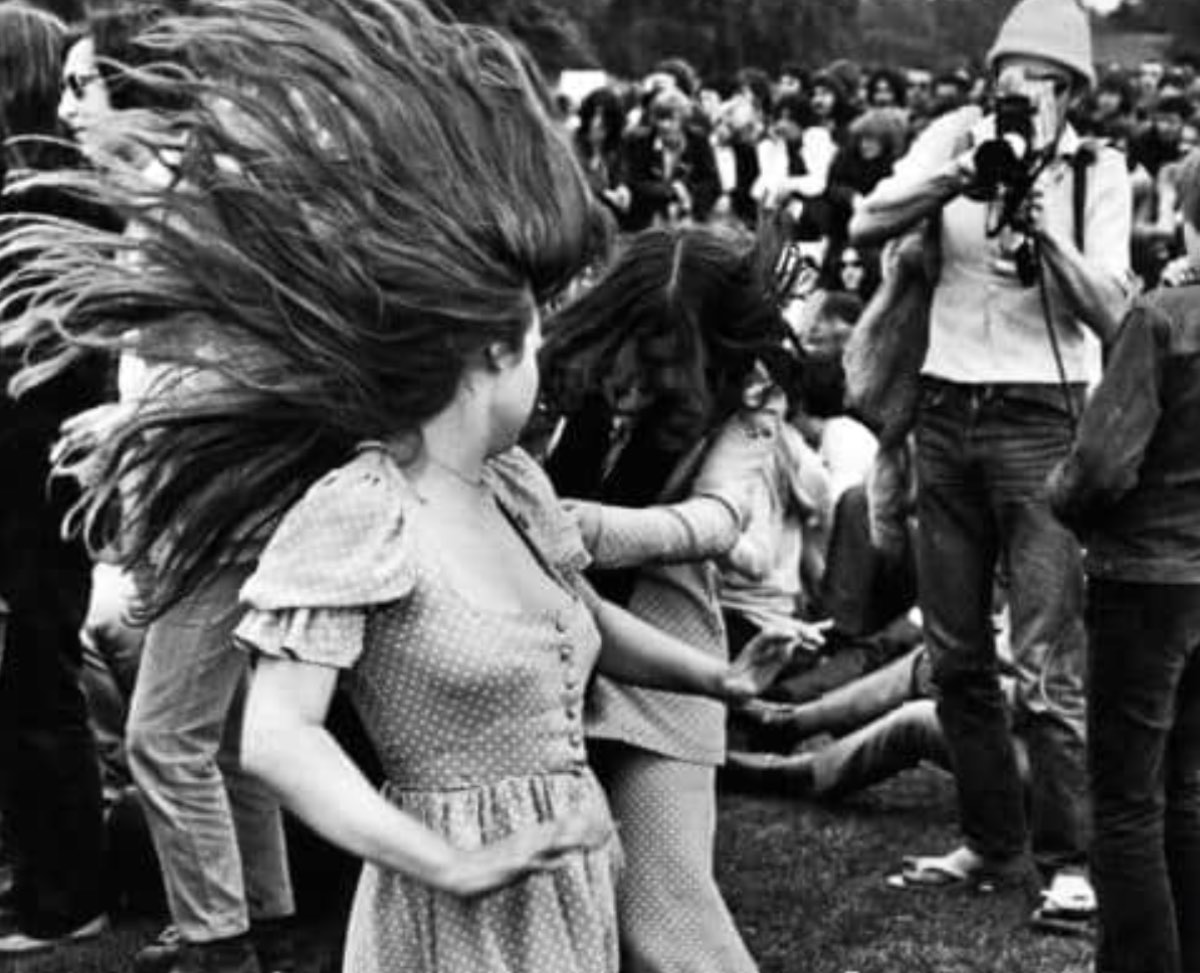 Dance the day away! Woodstock was known for it's freedom of expression, and what better way to express your energy than through dance.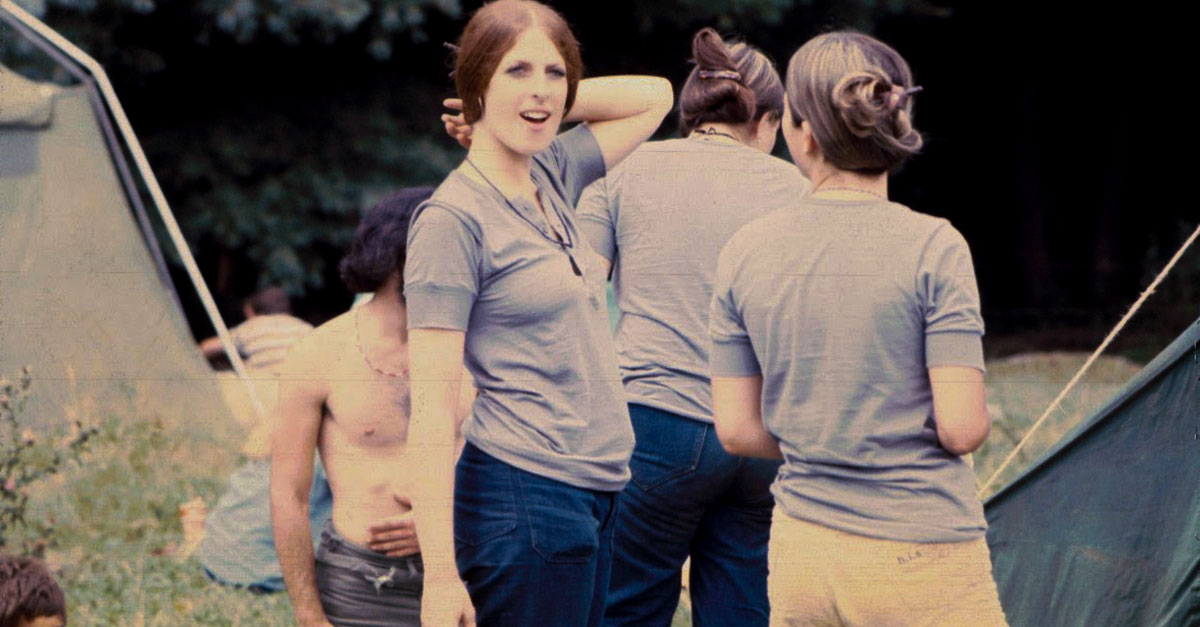 Back with the fantastical hair-do's! These group of women are happy to rock some funky up-do's at Woodstock.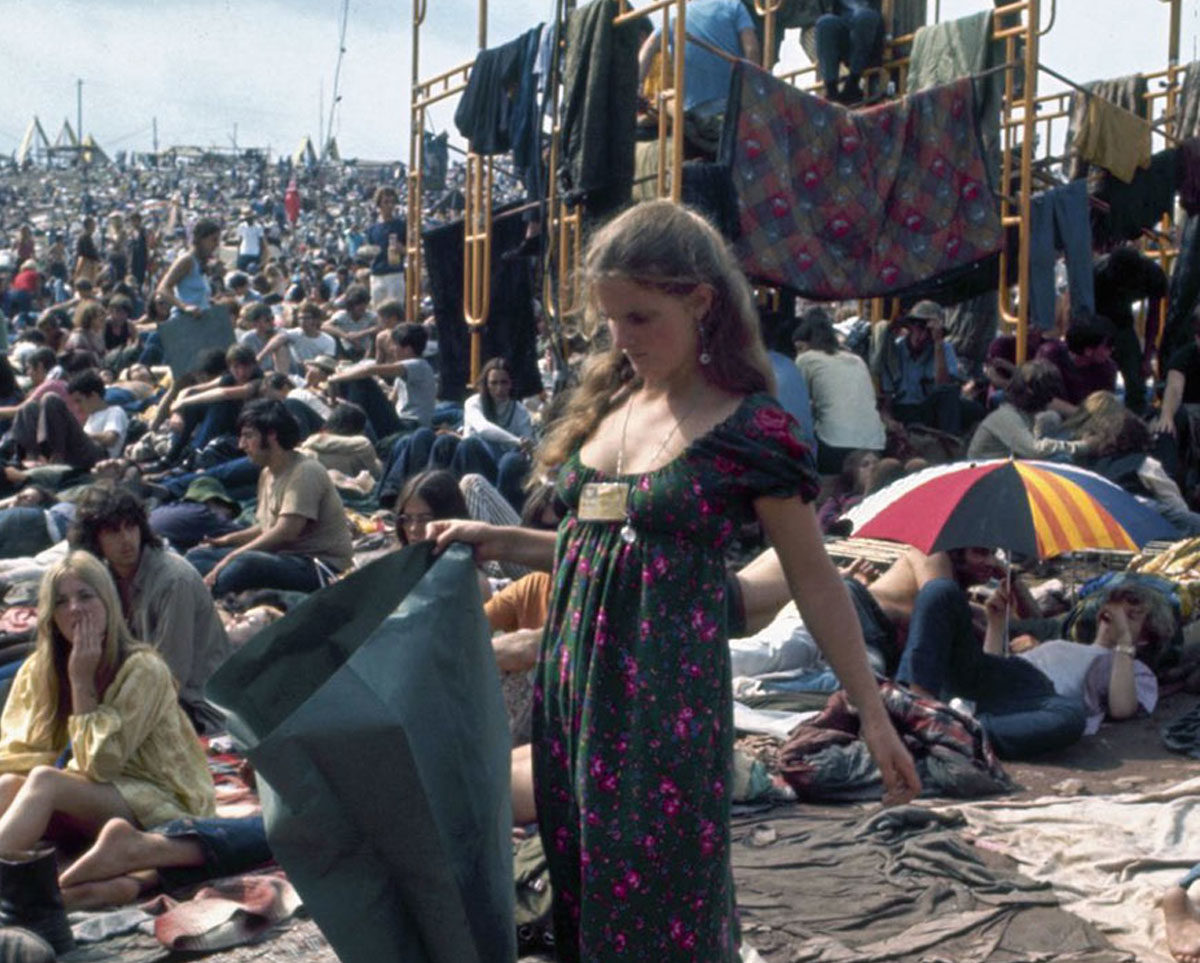 What a champion. Although picking up trash at Woodstock was probably like putting lipstick on a pig. Her effort is to be commended.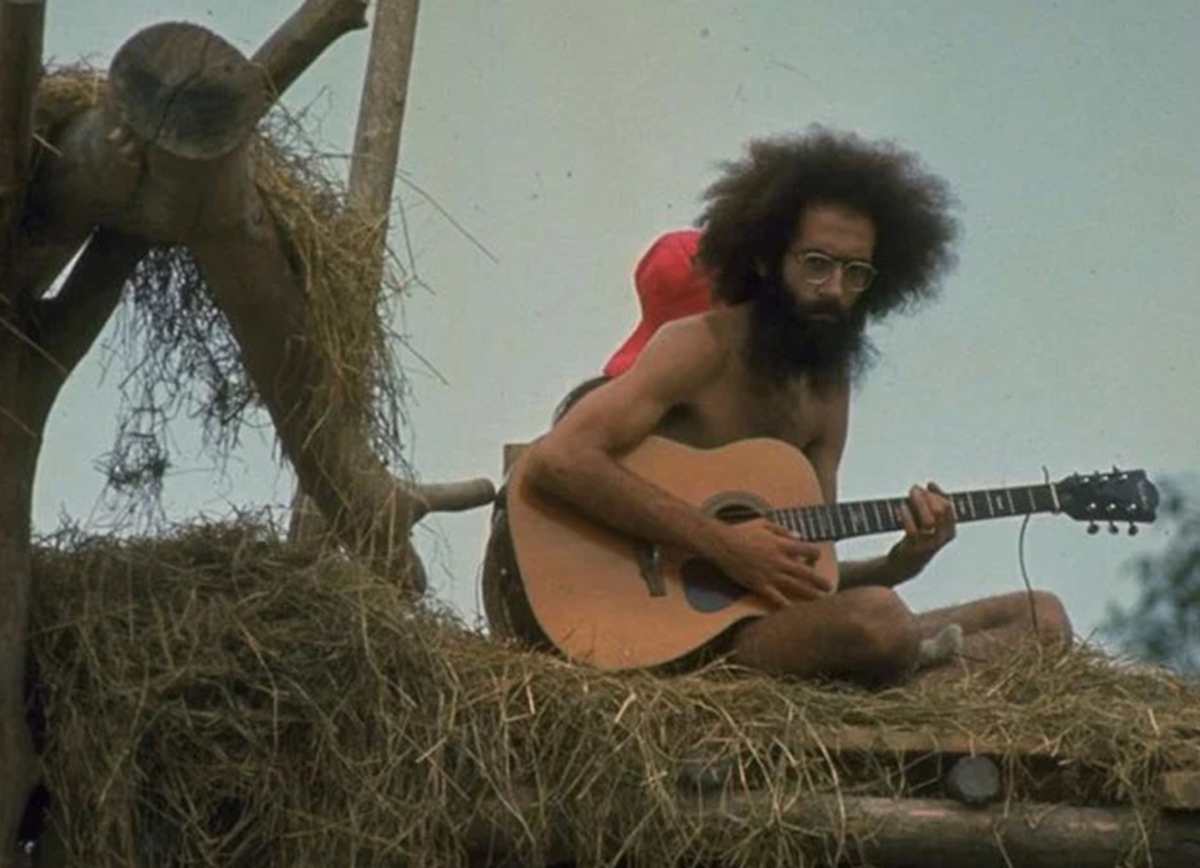 This guy just captures the entire essence of Woodstock!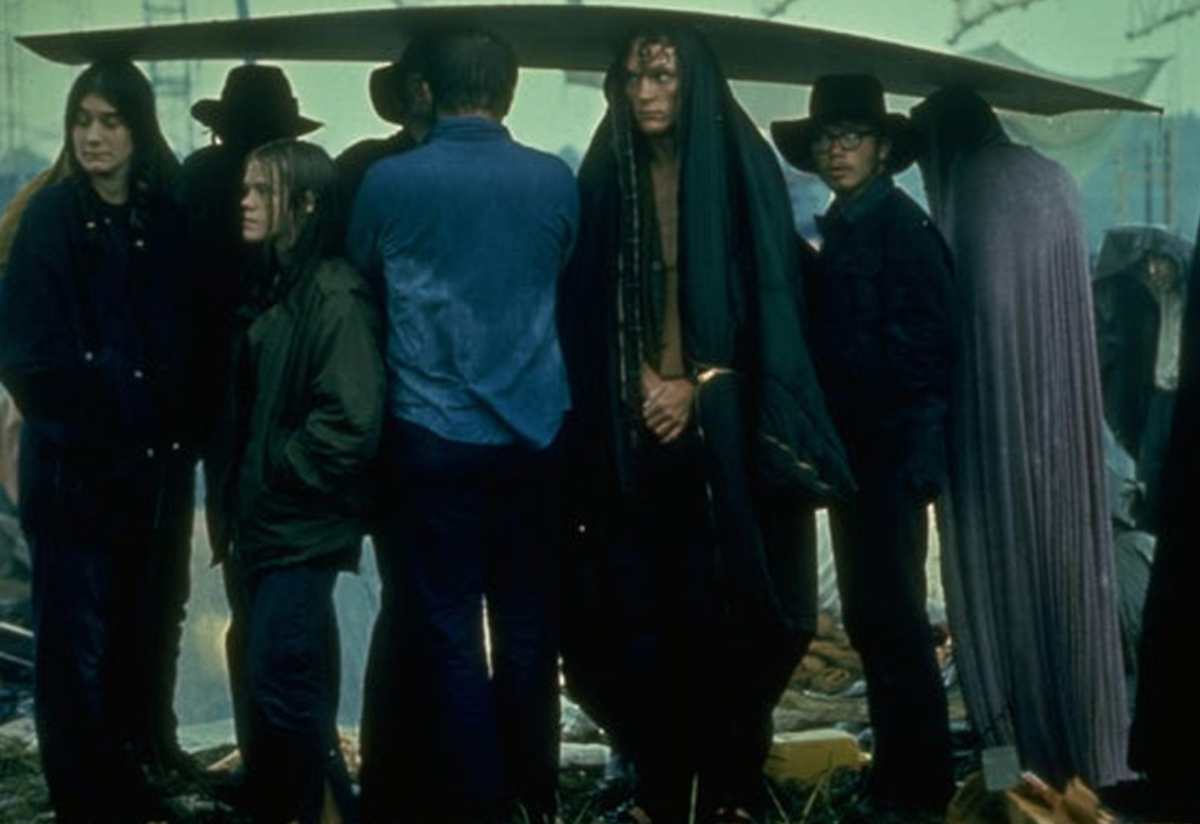 And if the trash bags from earlier don't work, grab a surfboard? A piece of plywood? A poster?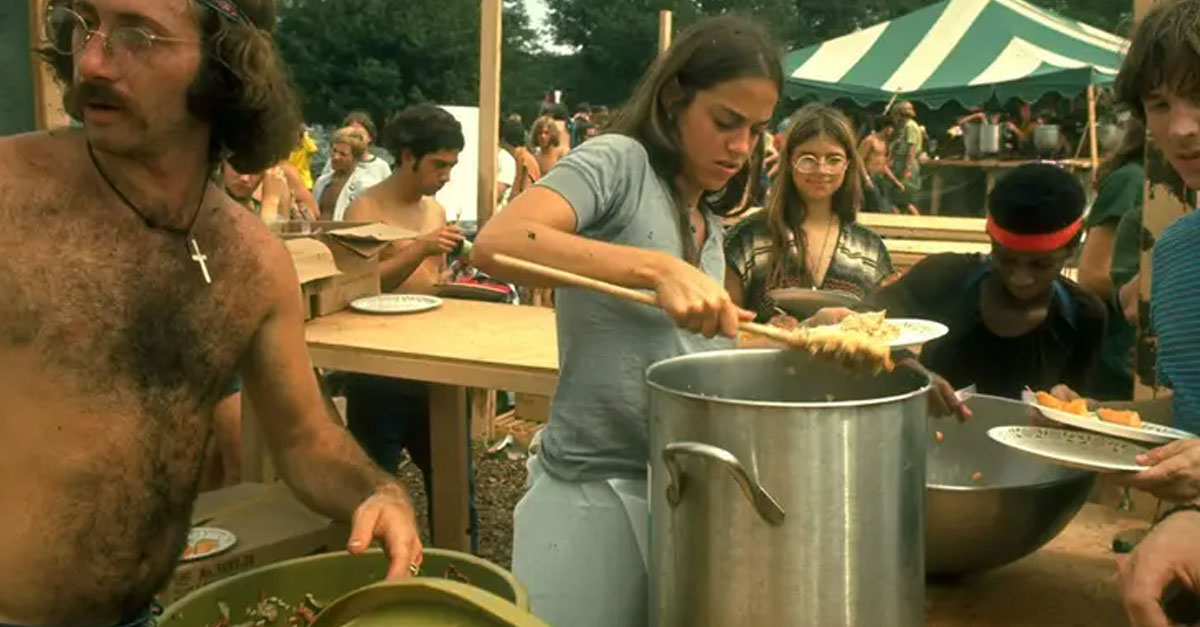 Chow time. Who knows how much this cost, or if it was included in the price of admission…but this woman is serving up food like her life depends on it.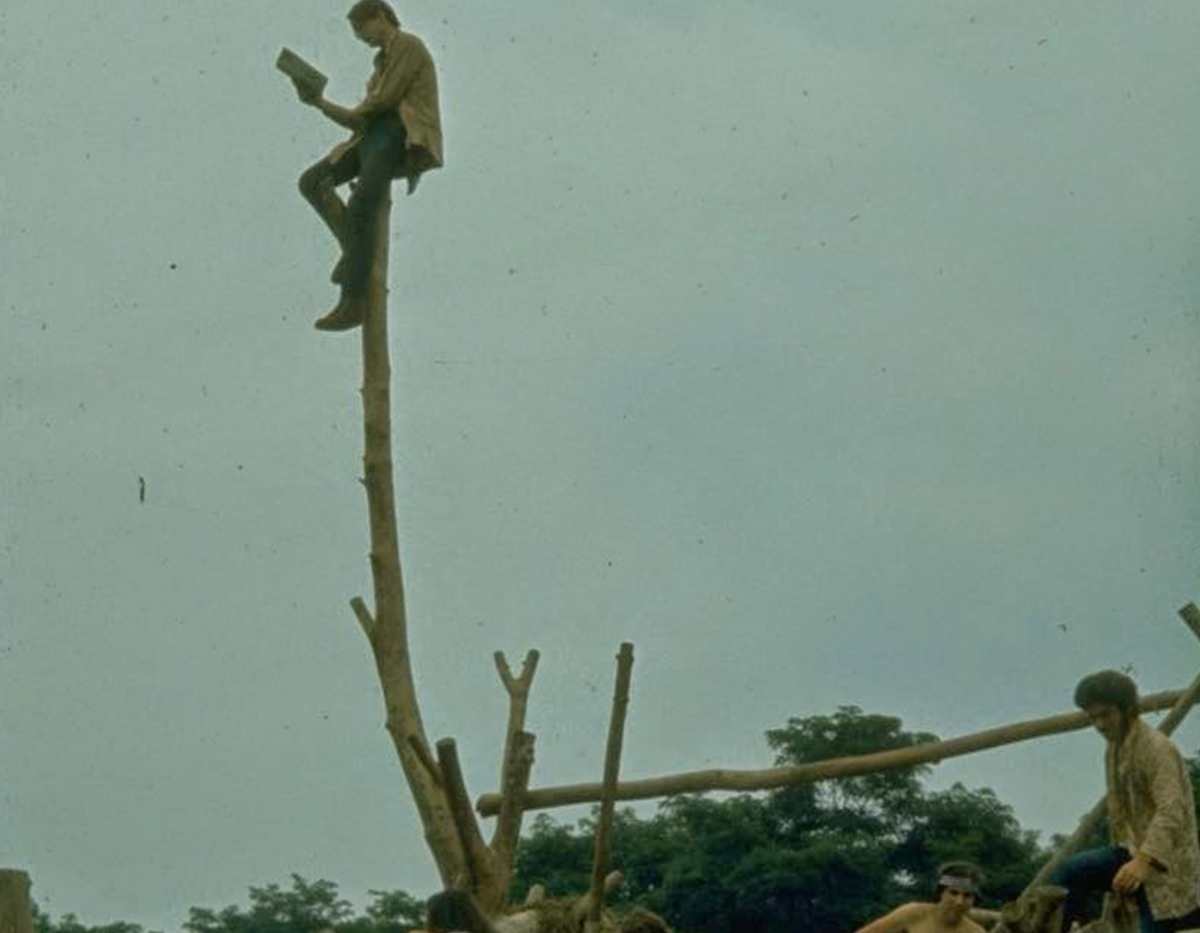 Is this Zacchaeus from the Bible?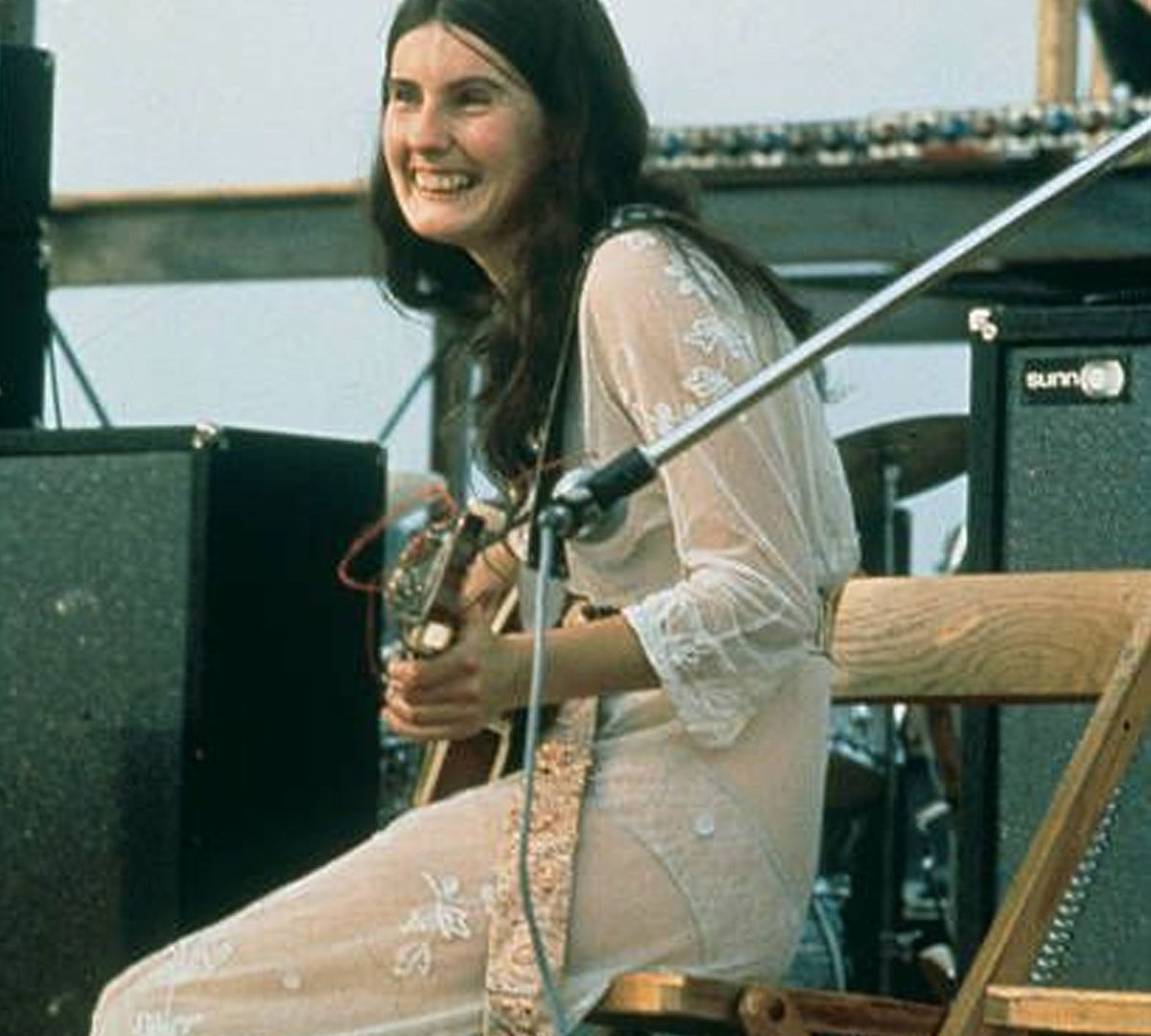 This is what Woodstock was all about… the music! Ah, what a lineup of fantastic musicians. Legendary, even.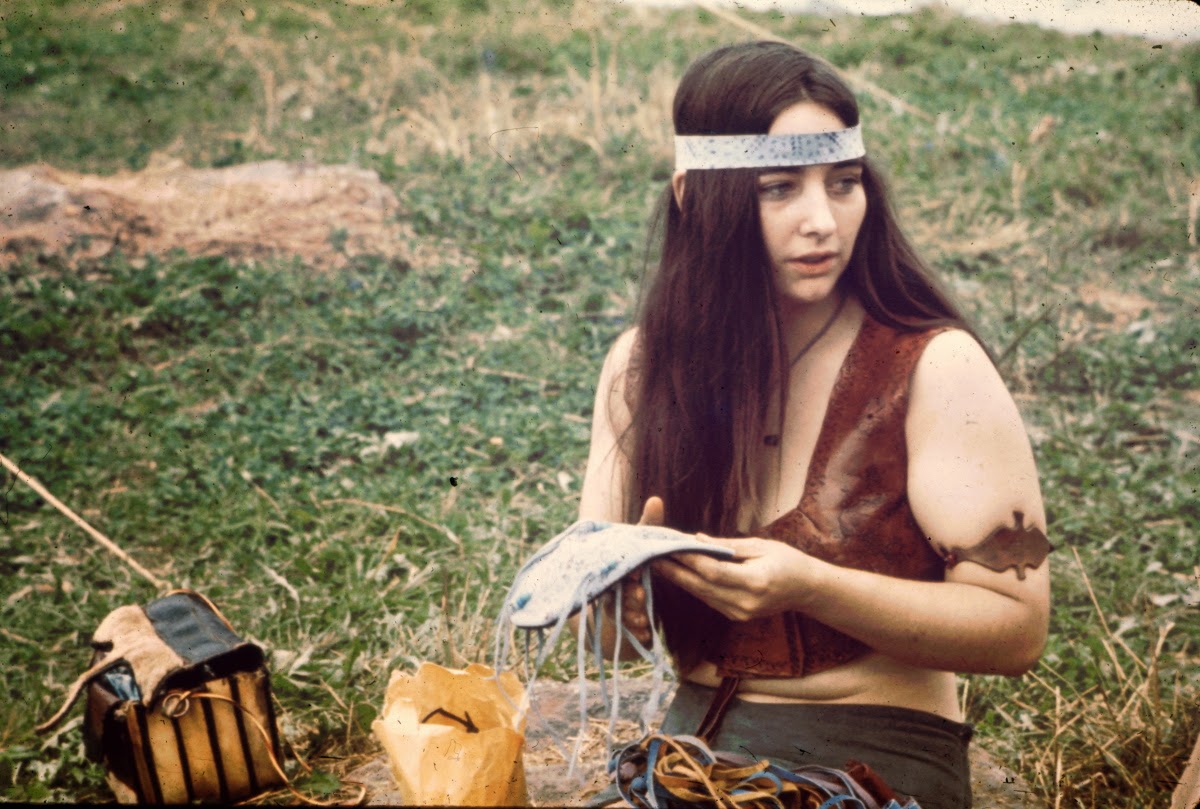 Handmade leather goods were all the rage at Woodstock. We bet this girl traded her products for all kinds of awesome stuff.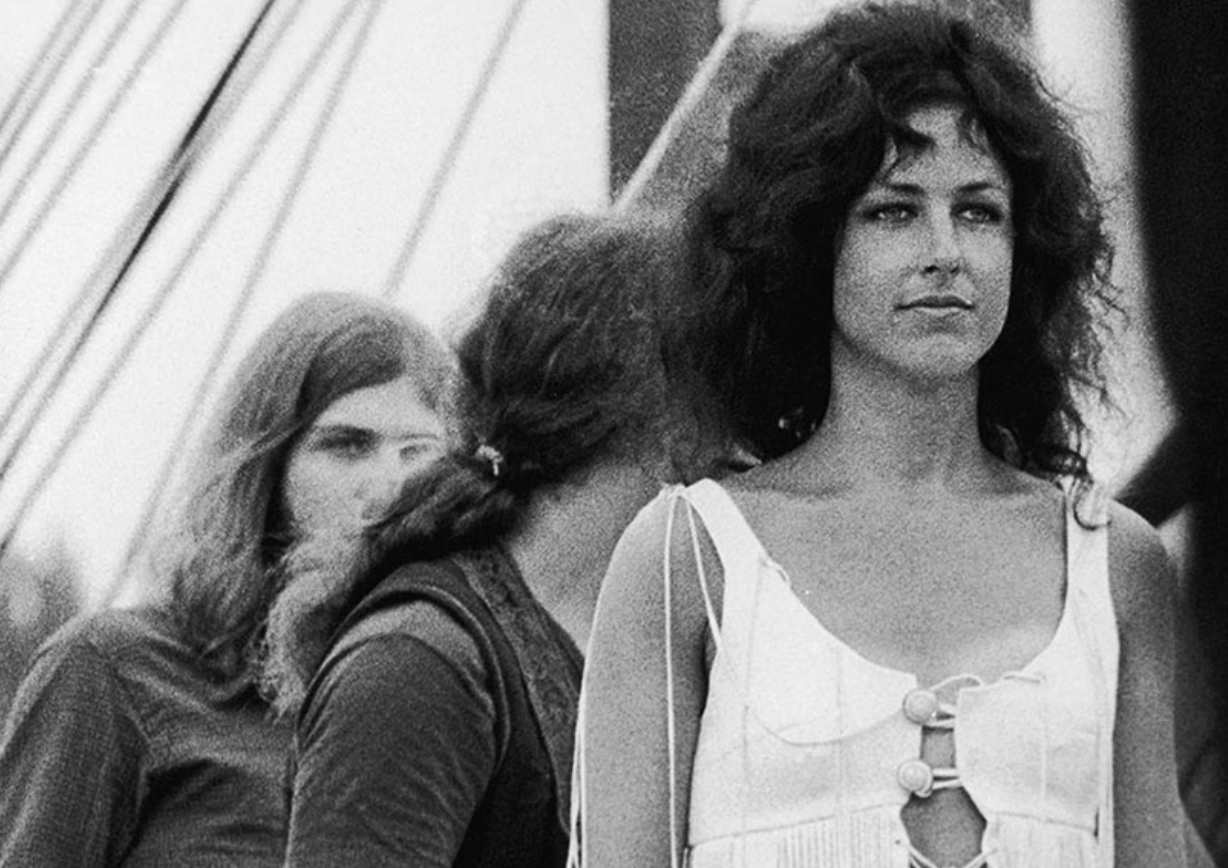 After the entire post, we can confirm: Woodstock was full of beautiful people.