Hitting a 2015 Aluminum Body Ford F-150 with a Sledgehammer
It's taken a moment for F-150 Raptor fans to get off the pain of knowing that Ford isn't doing a 2016 line-up. So, all eyes are getting turned back to the classic F-150 design and seeing what Ford has in store.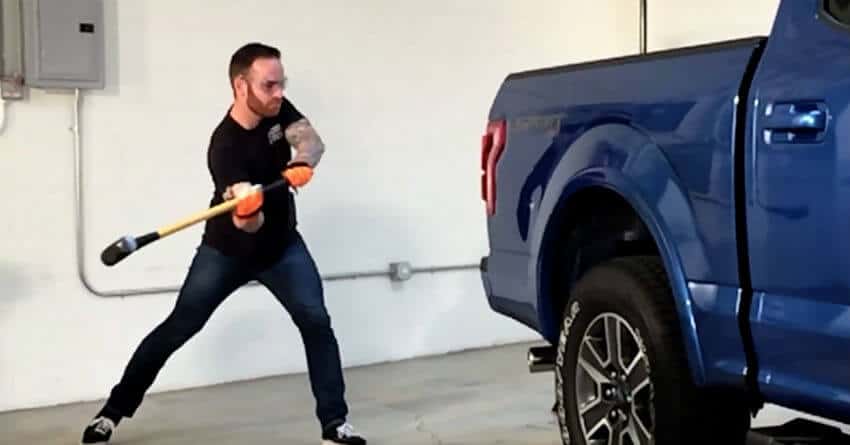 For Edmund's car and truck reviewers, however, they'd like to show off some of the unusual features about the 2015 F-150 design. Starting off, it's got an all aluminum body which promises to be more durable and lighter than its previous steel counterparts.
From a Ford engineering perspective, it means a better fuel economy – which is a big priority for pick-up drivers who have to regularly fill up their tanks. It's also a breath of fresh air in terms of pick-up design.
A lighter frame but more durable chassis, engine and transmission are really what counts for a truck. And it's nothing new in terms of what other foreign car manufacturers have