23 Nice Fish Caught By Female Anglers
If you're a fisherman you've probably heard tons of stories about monster fish that got away. Heck, you probably have several of those stories of your own. With pictures to prove it, here's a list of monster fish caught by some of the best and most beautiful female anglers out there, and we're counting down to the biggest.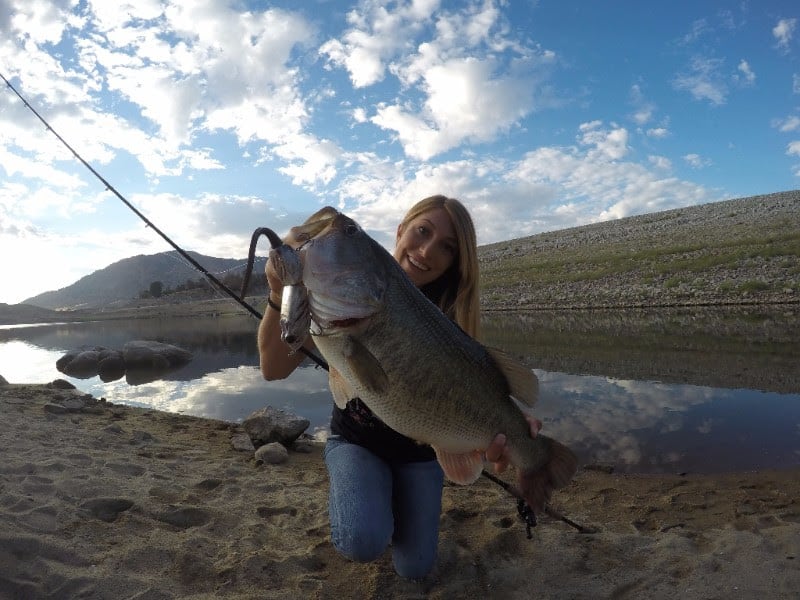 23. Kayla Nevius
Pay attention to this next fishing beauty folks. Her name is Kayla Nevius and she definitely knows how to reel them in. She gained quite a bit of notoriety in the freshwater fishing community back in 2014 when she hauled in a whopping 10 1/2 pound large mouth bass from California's Lake Isabella. To hear her tell the tale of that fateful day is pretty incredible. She remarks that she understood the water in the lake had been rising for sometime and she had a certain rocky spot in mind for trying her luck. The water was a bit murky, but she remembered where the rocks were and had one of those feelings you get when you think there are bass to be found. To make it even more interesting, the guy at the local sporting good shop suggested she use crawdads even though she had not been using them lately. She did and to her amazement she got a bite. Once that happened it was all about setting the hook extremely hard and reeling it in. That's how they do it in Bodfish, CA.
Advertisement
So what got her started? Well, as we've seen with many others on the list it was all about starting early. Her dad used to take her fishing before she could even remember. Once that took root, the rest was history. And what a history it has been. Kayla is well known in freshwater circles for reeling in monster bass and other prized trophies. She has more than her fair share of sponsors, but if you ask her, it's all about the rod and reel. Well that, and a few other hobbies. In addition to fishing she loves to catch crawdads, go snowboarding, wakeboard, go off-roading and hunt. In other words, if it has to do with anything outdoors, Kayla is on board. What a catch indeed!