Interesting Facts About Corvettes
The Corvette's first production year was 1953. There were only 300 produced and each consisted of white polo exteriors, black canvas soft tops, and red interiors. The base price was $3,498 and it first debuted at the Waldorf Astoria in New York City.
#50 – 1953 Corvette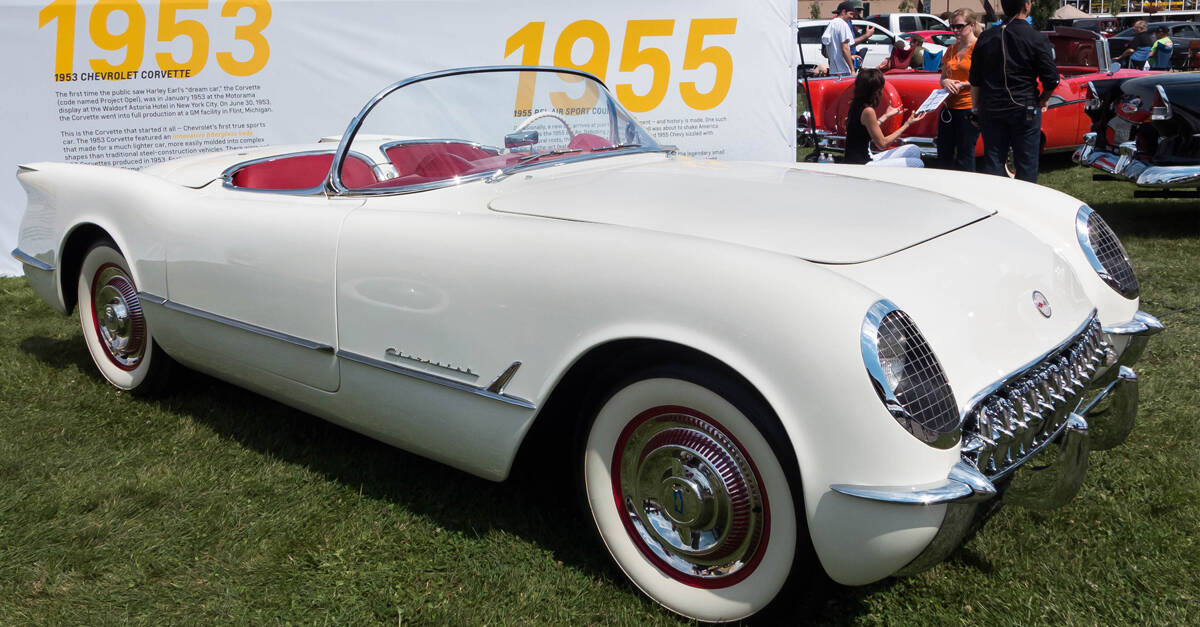 It came stocked with a 6 cylinder Blue-Flame engine that made 150 hp. Two-speed Powerglide automatic transmission. All 300 cars produced that year came outfitted with whitewall tires and two-spinner hub caps. Check out the picture above and you'll see these cars didn't have door handles. If you want to ride you've got to reach inside. Because of the short production run the 1953 model is known as the rarest of Corvettes.