Here's What Your Favorite Commercial Actors Are Up To Today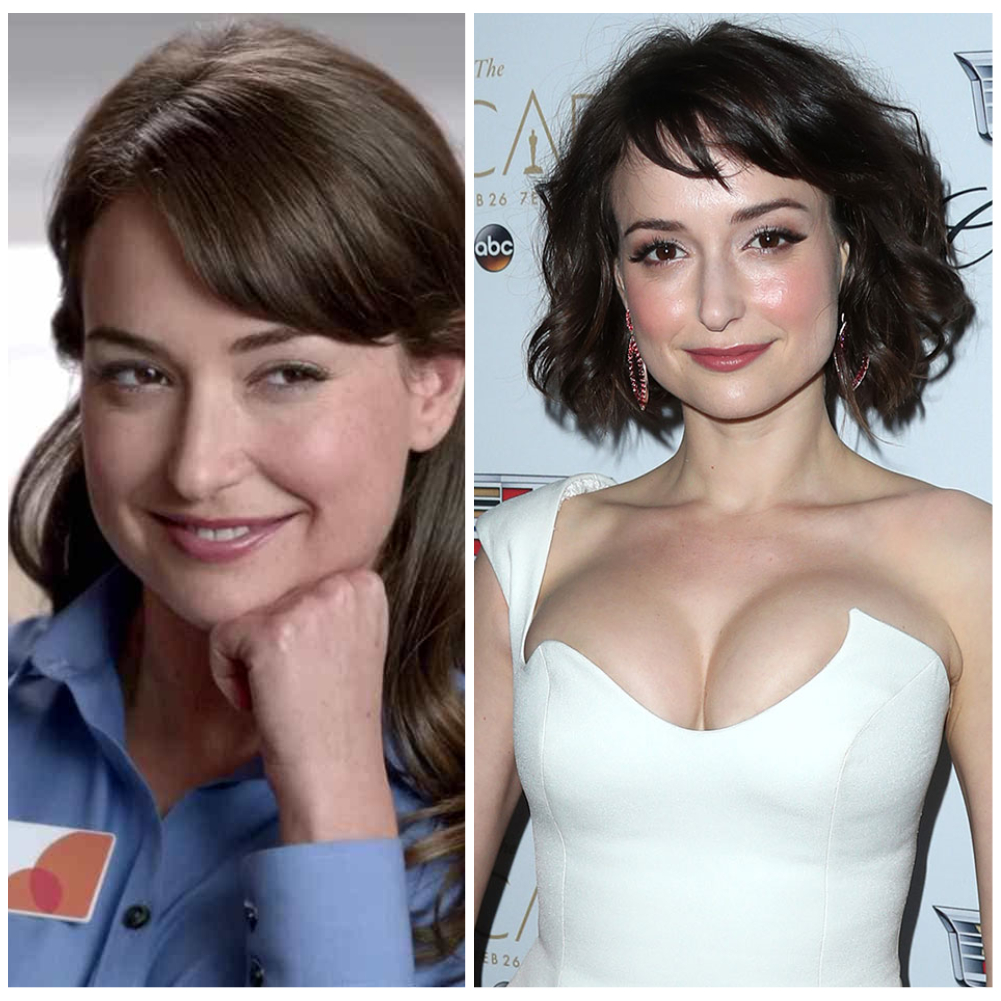 Bryan Cranston – Then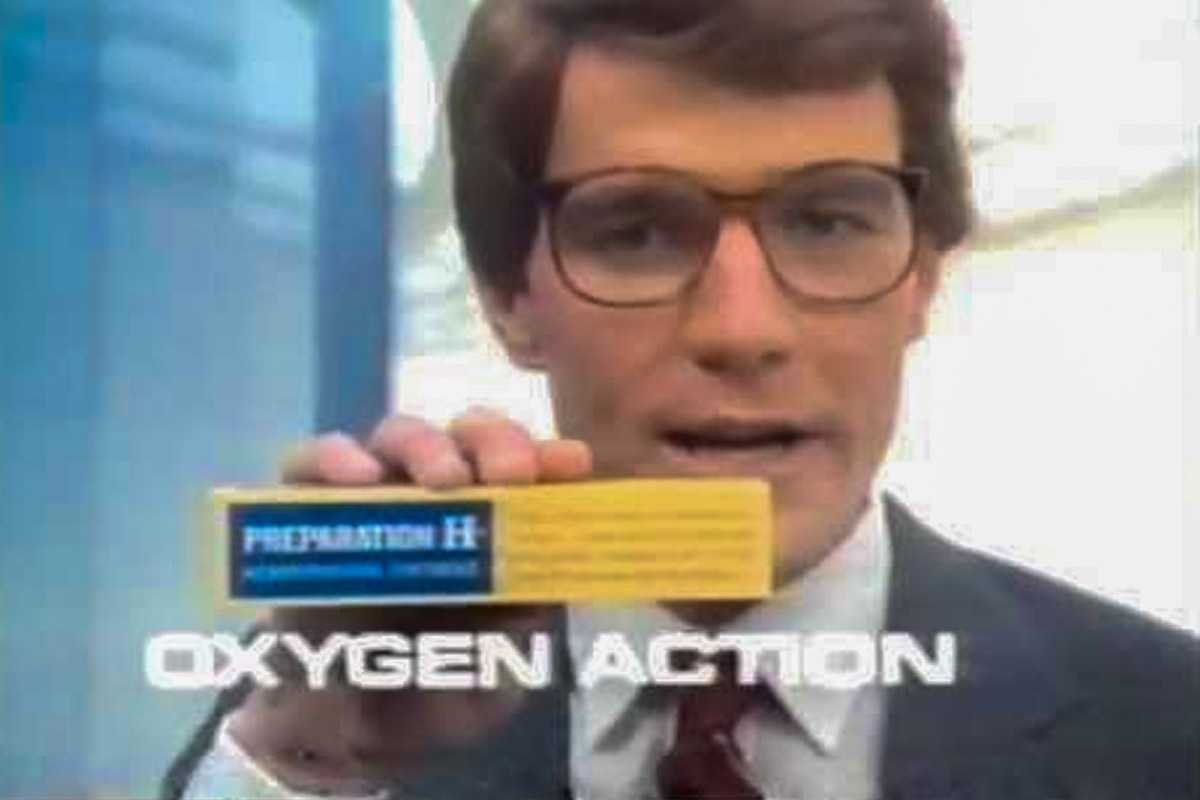 If you haven't heard of Bryan Cranston, where have you been?  Well, if you can believe it, there was a time where nobody knew. Every actor has to start somewhere. The picture above is from a Preparation H commercial from the 80s. Though highly successful now, Cranston has continued to commercials for various companies, including Ford and Mountain Dew.
Bryan Cranston – Now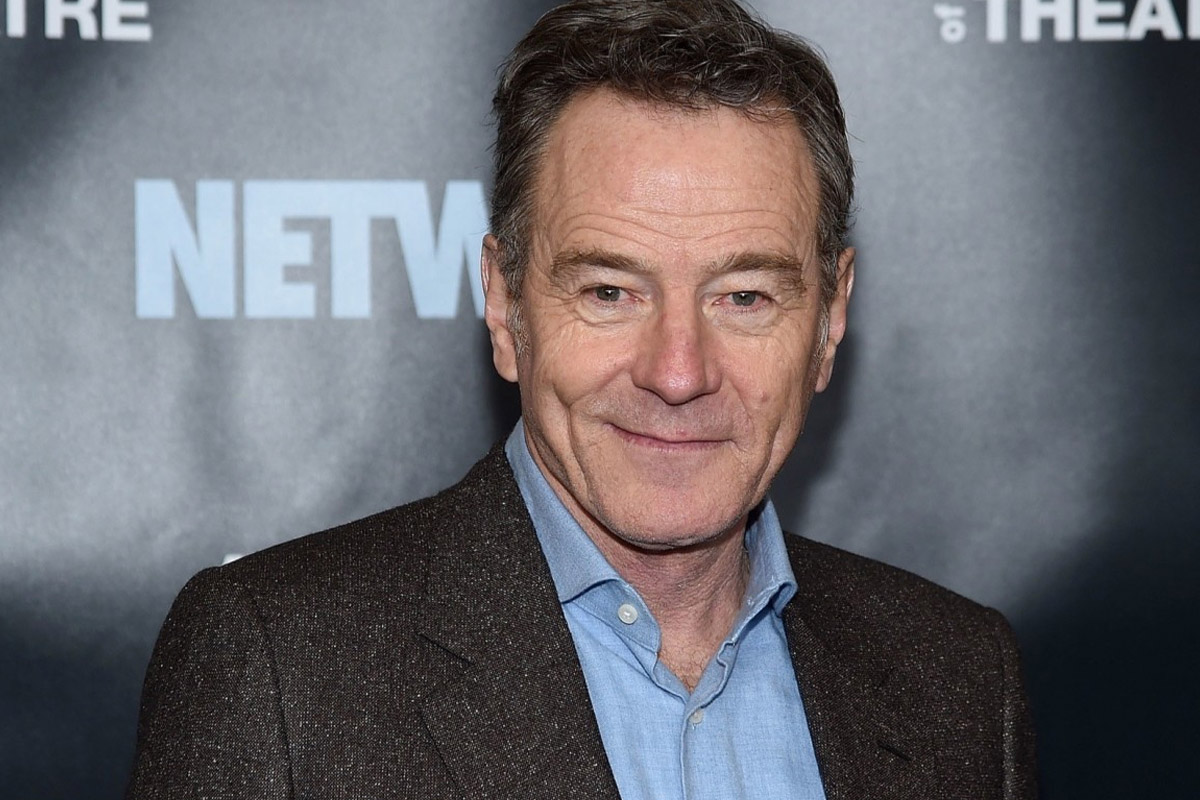 Currently, Cranston has become one the biggest names in acting. His breakout role was the goofy dad, Hal, on the comedy series "Malcolm in the Middle" (2000-2006) though he had made appearances on notable shows before that, including "Seinfeld" (1989-1999) and "The X-Files" (1996-2009). However, his biggest role was Walter White in the critically acclaimed "Breaking Bad" (2008-2013). Since then, Cranston has appeared in prominent movies and tv shows such as "Argo" (2012) and "Godzilla" (2014).
Colin Ferguson – Then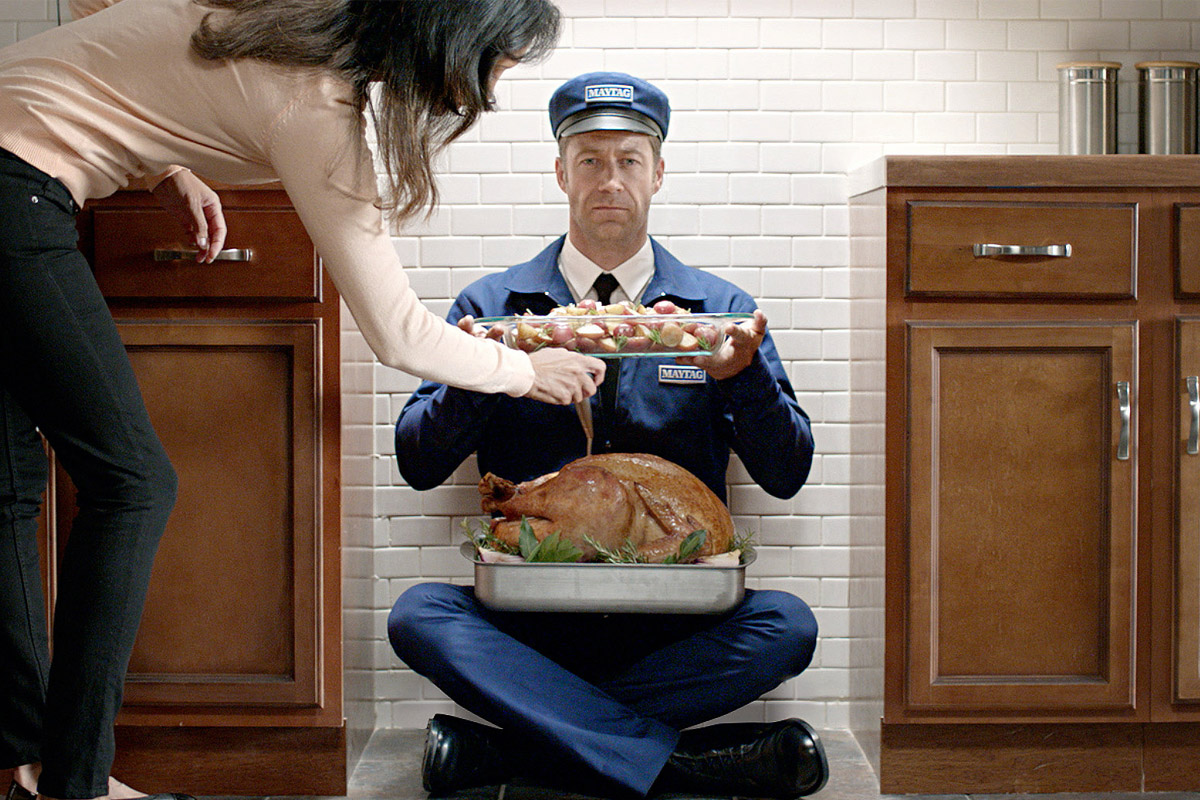 Colin Ferguson was born in Quebec, Canada. He's an actor and producer known for his appearances as the Maytag Man and has starred in several commercials for the dishwashing company. In these ads, he performs the duty of a missing appliance.
Colin Ferguson – Now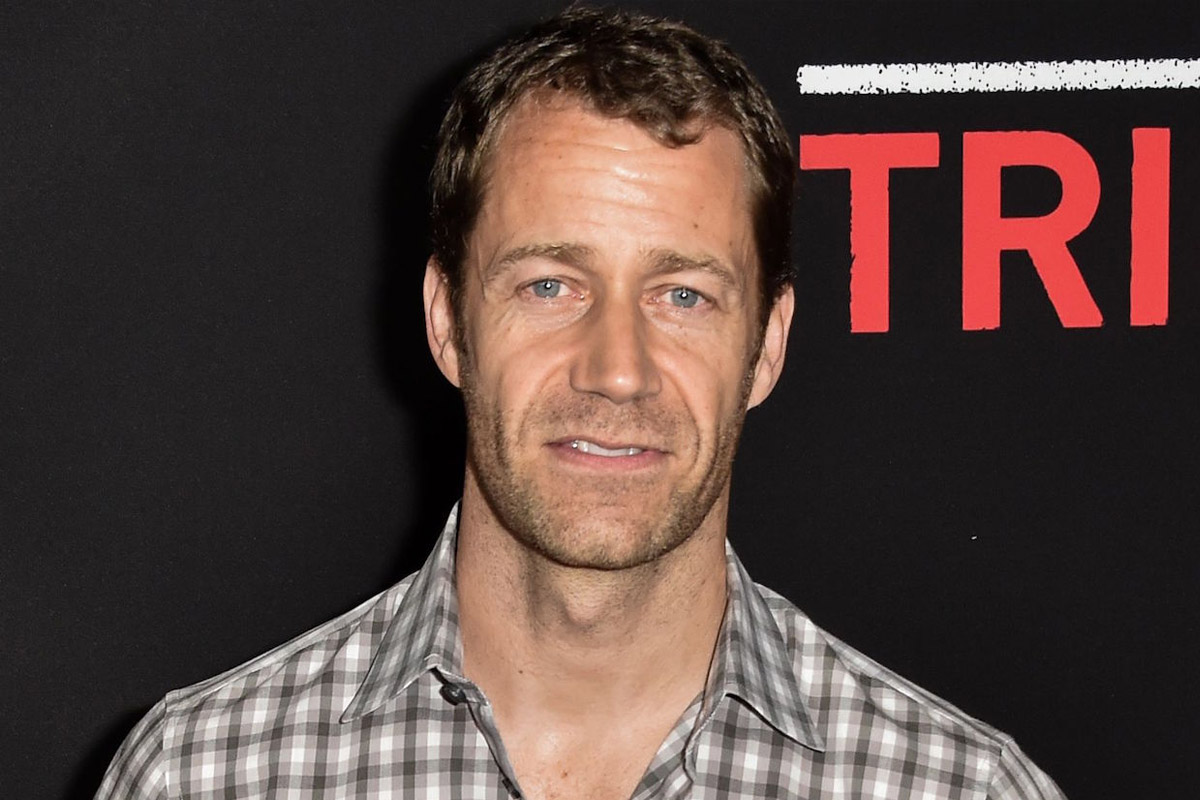 Outside of Maytag commercials, Ferguson has had roles in TV shows and movies such as "Eureka" (2006), "Because I Said So" (2007), and "Haven" (2010-2015). These days, he no longer works for Maytag. Instead, he has starred in other movie projects like "Christmas In Montana"(2019) and "Breaking & Exiting" (2018).
Jonathan Goldsmith – Then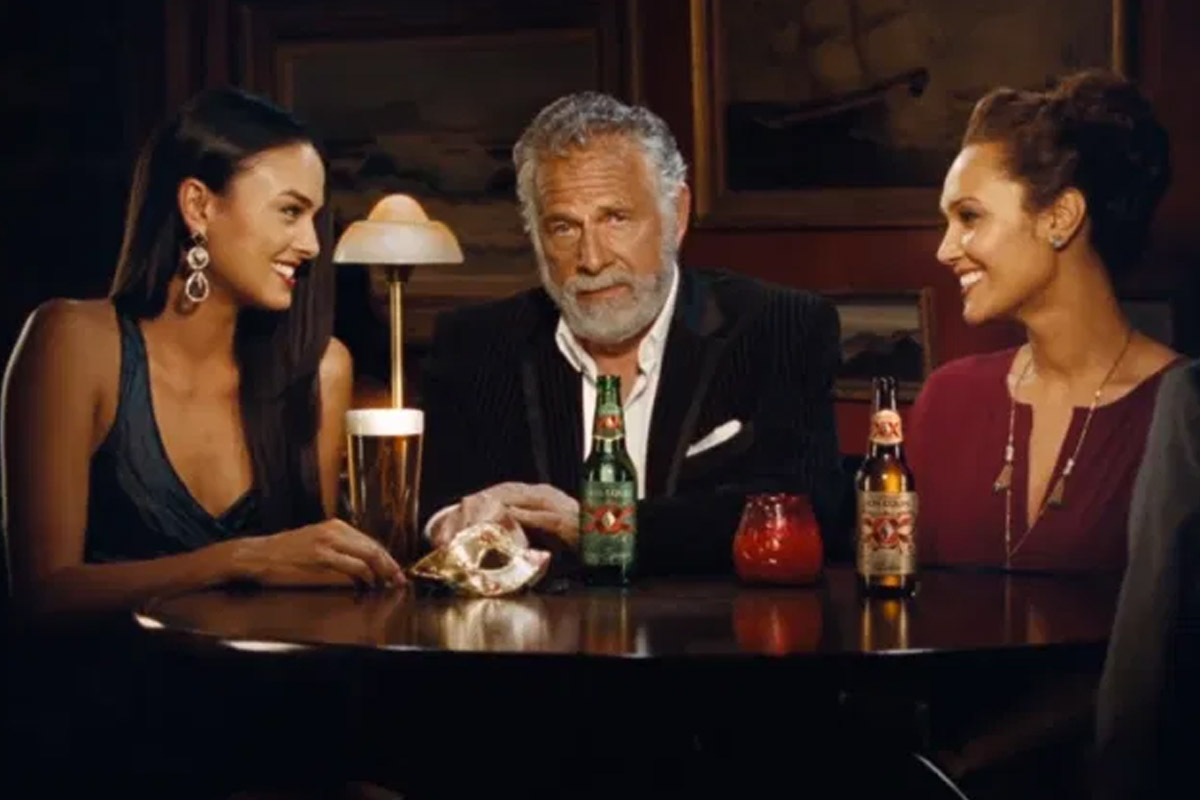 When you think Dos Equis beer, you think Jonathan Goldsmith. He played the character The Most Interesting Man in the World in the company's commercials. Goldsmith was inspired by his late friend Fernando Lamas and, during the audition, improvised for 30 minutes before reaching the final line that the cast executives gave him. In the commercials, a voiceover describes the character's debonair in outrageous yet classy ways.
Jonathan Goldsmith – Now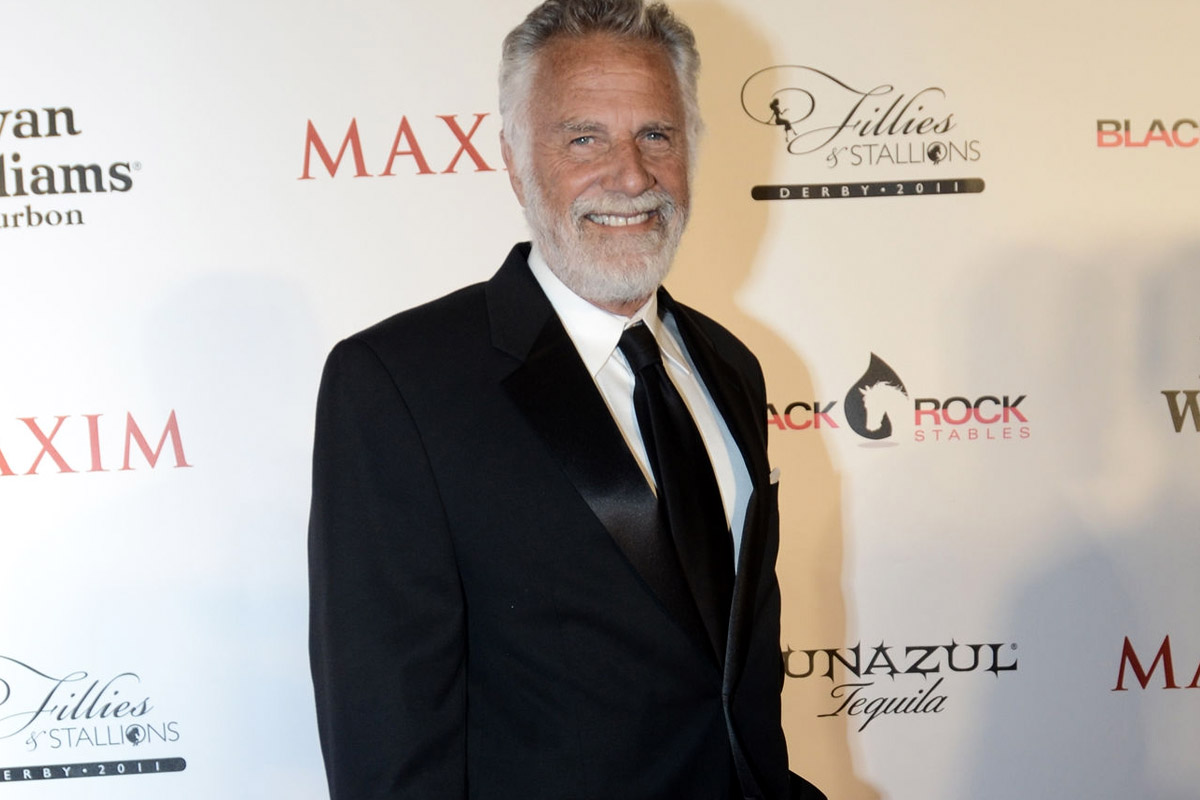 Outside of the Dos Equis ads, Goldsmith has acted in 25 Western films, including John Wayne's final film "The Shootist" (1976). He has also appeared on 45 television series such "Gunsmoke," "Bonanza," "Charlie's Angels," MacGavyer,"  "Magnum PI," and more. Goldsmith also has a network of marketing businesses, which allowed him to retire from Hollywood. His latest movie is "Mamma Mia! Here We Go Again" (2018).
Alexandra Daddario – Then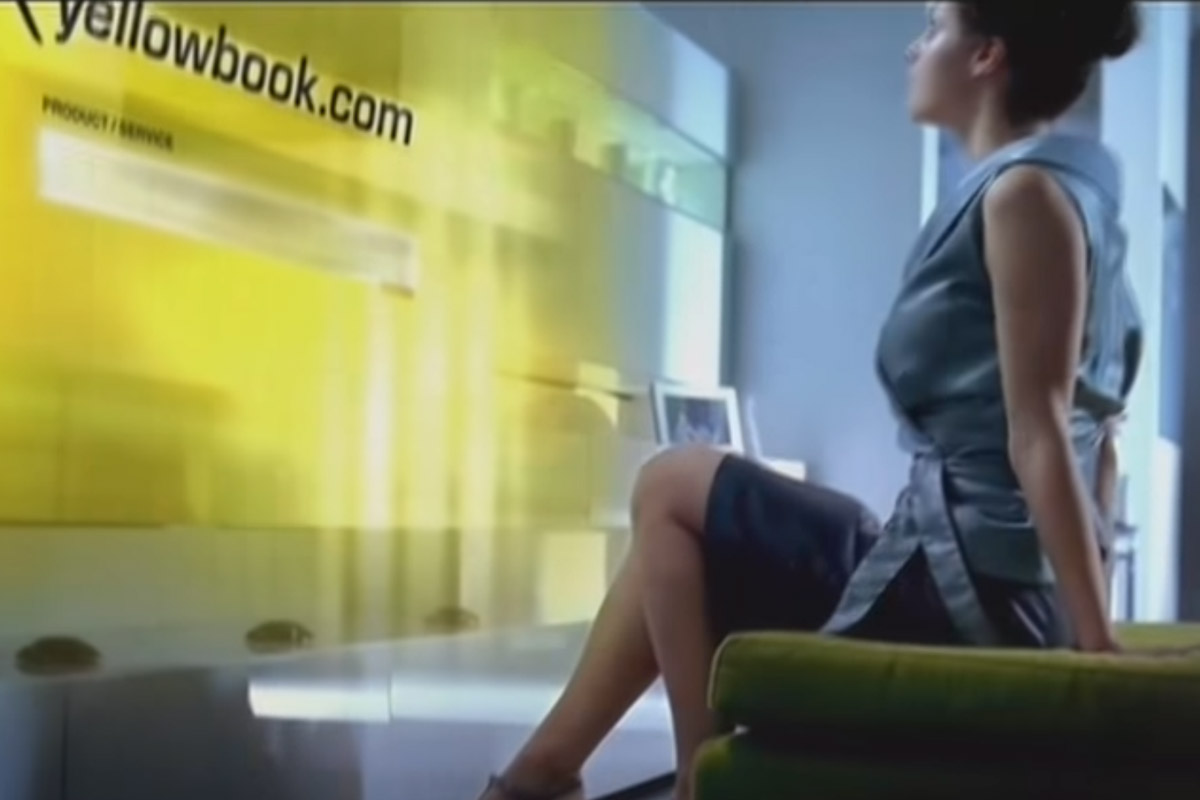 Alexandra Daddario was born in New York City. She'd always wanted to be an actress. Before graduating to any significant parts, Daddario used to star in commercials. Some of her recognizable appearances from this time were in a couple of Yellow Book ads where she plays an angry girlfriend who finds out her boyfriend has not been faithful. Daddario also appeared in a spec commercial for Ice Breakers Mints and Gum Candy.
Alexandra Daddario – Now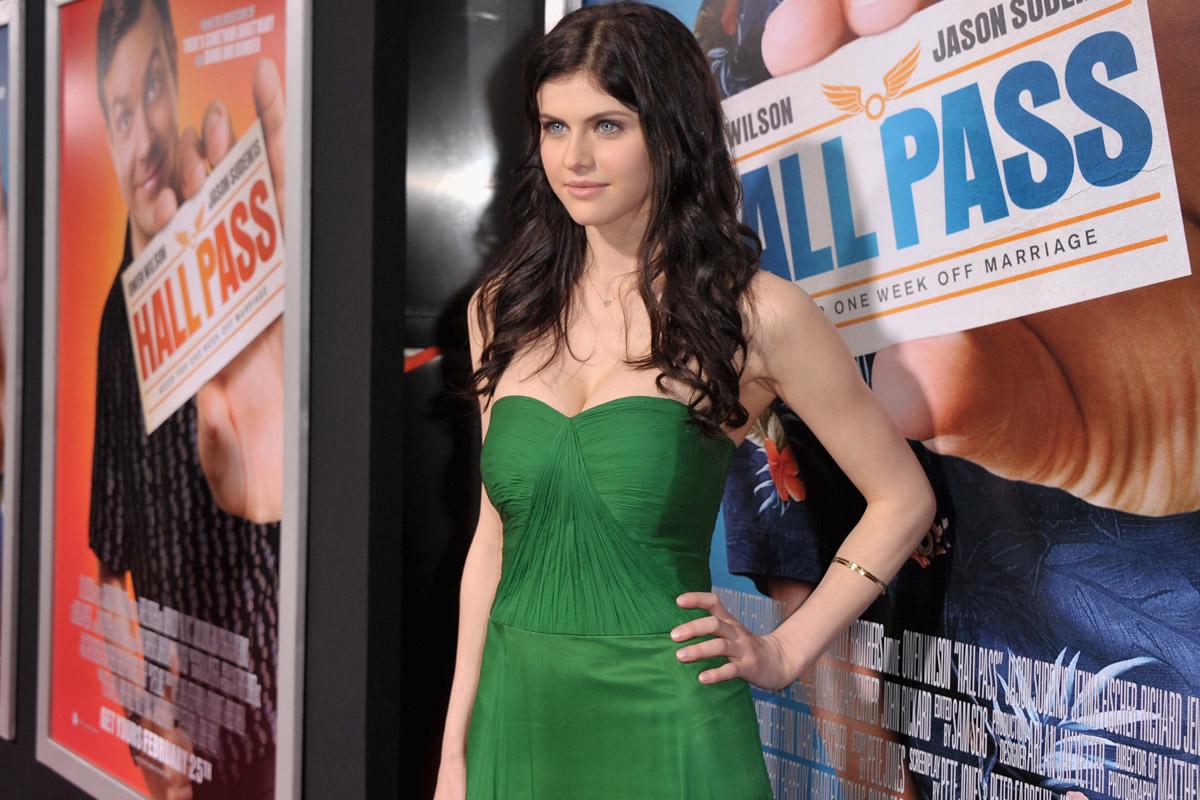 In 2010, Alexandra Daddario received her big break. 20th Century Fox cast Daddario in her first major part as Annabeth Chase in "Percy Jackson & the Olympians: The Lightning Thief." She reprised the role in the sequel "Percy Jackson: Sea Of Monsters" (2013). She also starred in an Imagine Dragon's music video, "Radioactive." The next few years saw her take on progressively bigger roles in blockbuster movies. Daddario was Blake Gaines in "San Andreas" (2015), and she was Summer Quin in "Baywatch" (2017). Shocking how quickly life can change, eh?
Morgan Smith – Then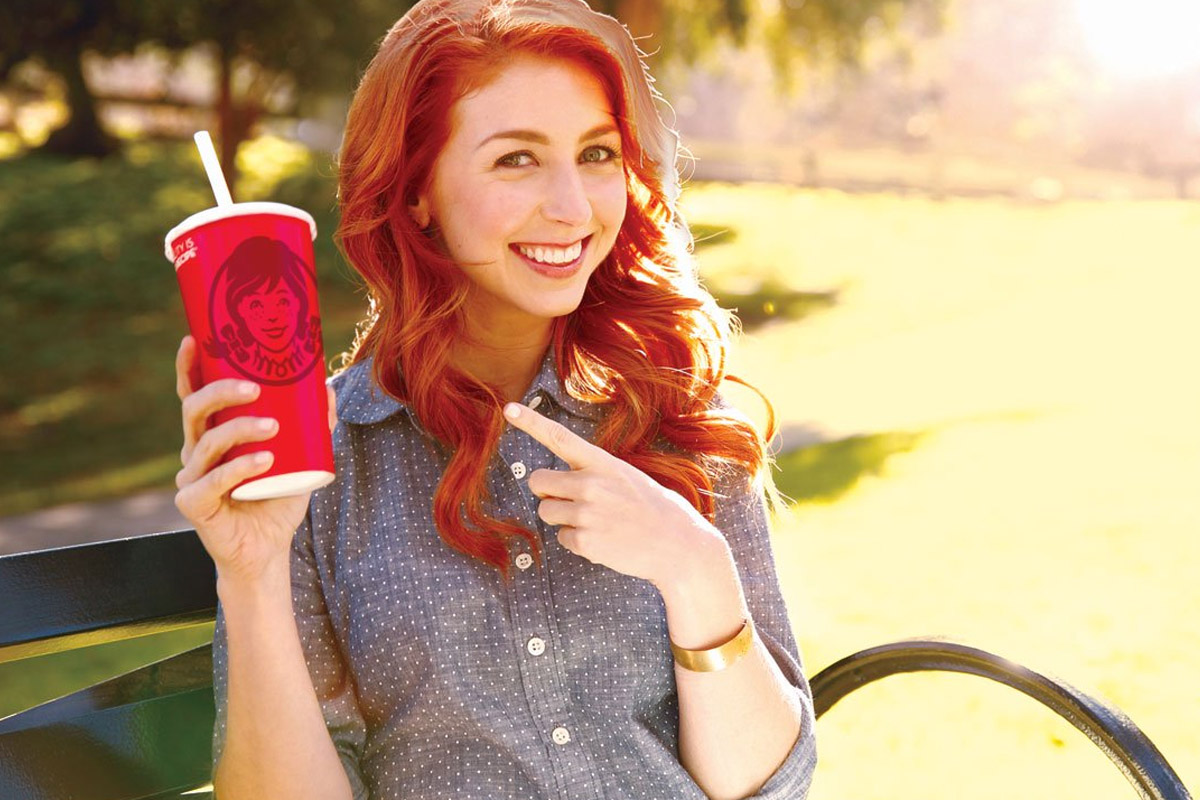 Morgan Smith was born and raised in Alabama. She left the state and decided to move to New York City to pursue a career as an actress. Her most famous role was as Red in Wendy's 2012-2016 marketing campaign. Even though Morgan had to have red hair during her campaign with Wendy's, she's a vivid blond in real life.
Morgan Smith – Now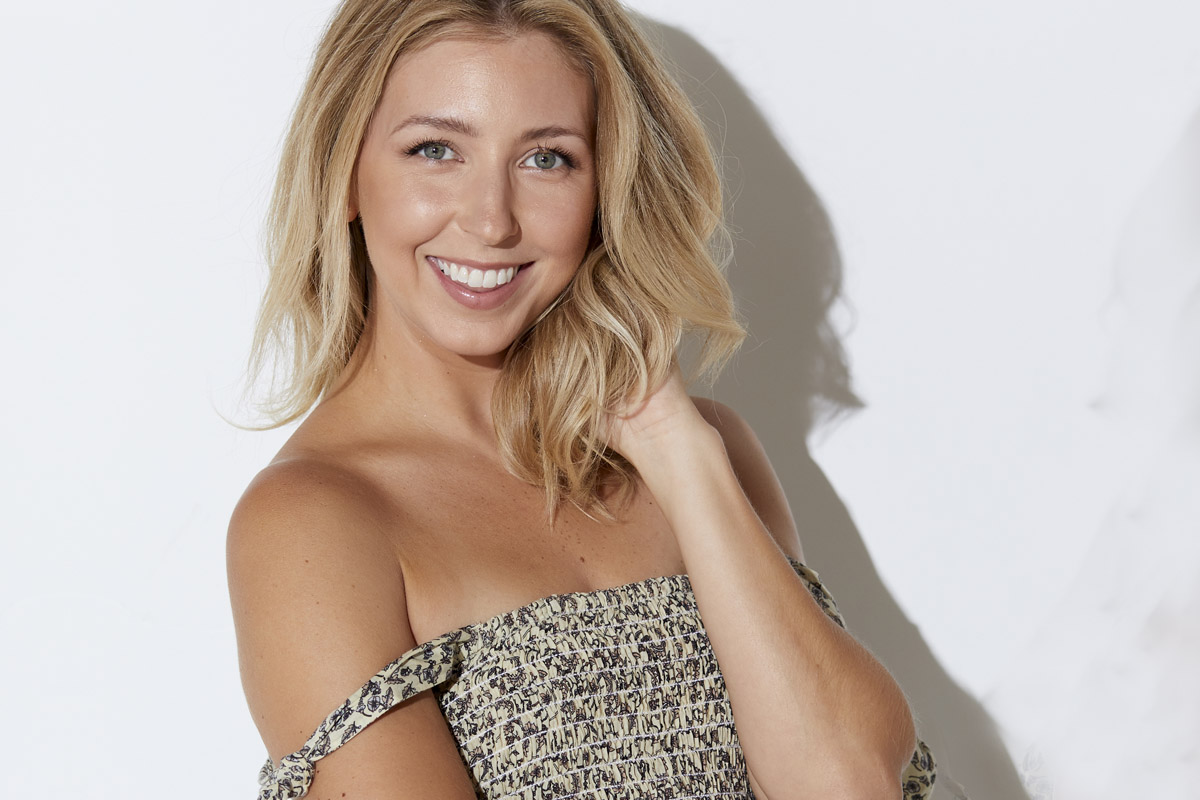 Outside of Wendy's, Smith has worked on projects like "Veep" (2019-2019), NBC's Coach, and "Messiah" (2020). With Messiah, sadly, that series has now been canceled, so we will not be seeing her on it anymore.
Milana Vayntrub – Then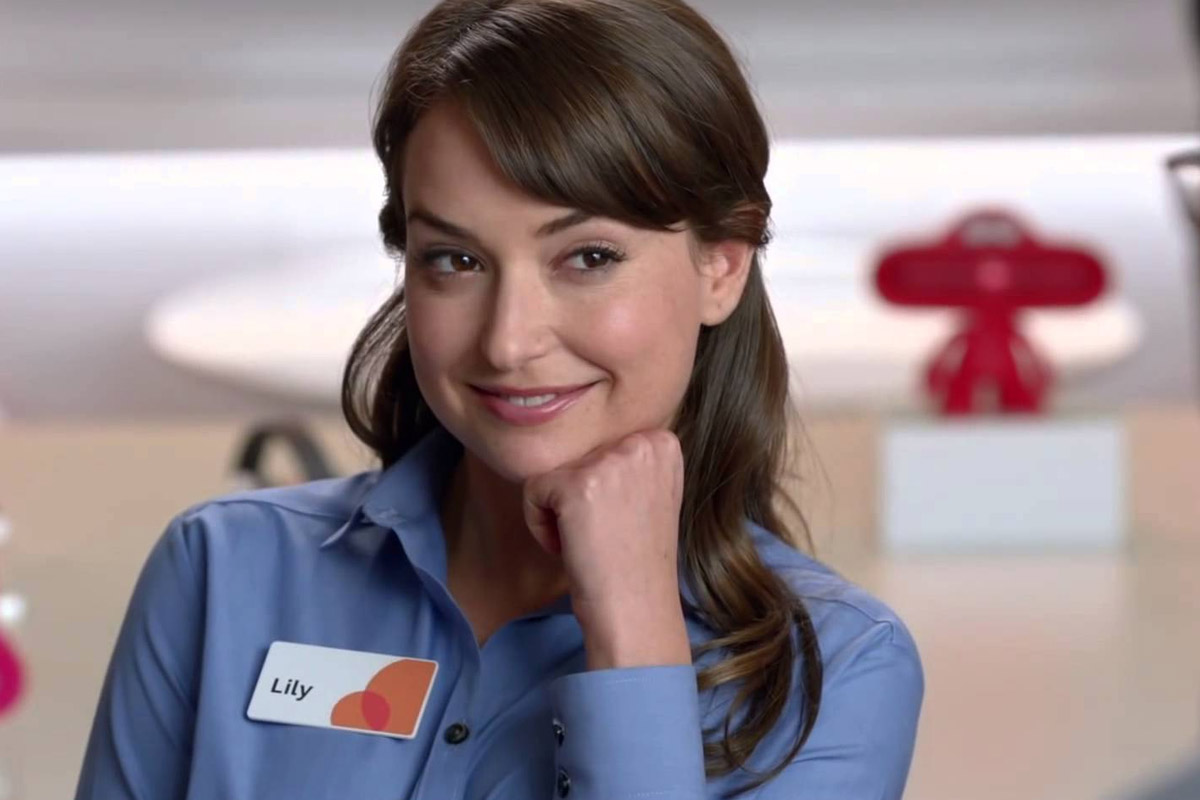 Milana Vayntrub is an Uzbekistan born American actress. She started her career as a child actress on E.R and has appeared in several AT&T commercials playing her iconic role as Lily Adams in AT&T commercials. Vayntrub has an estimated net worth of around $3 million. Her work with AT&T has netted her nearly half of that – about $1.4 million.
Milana Vayntrub – Now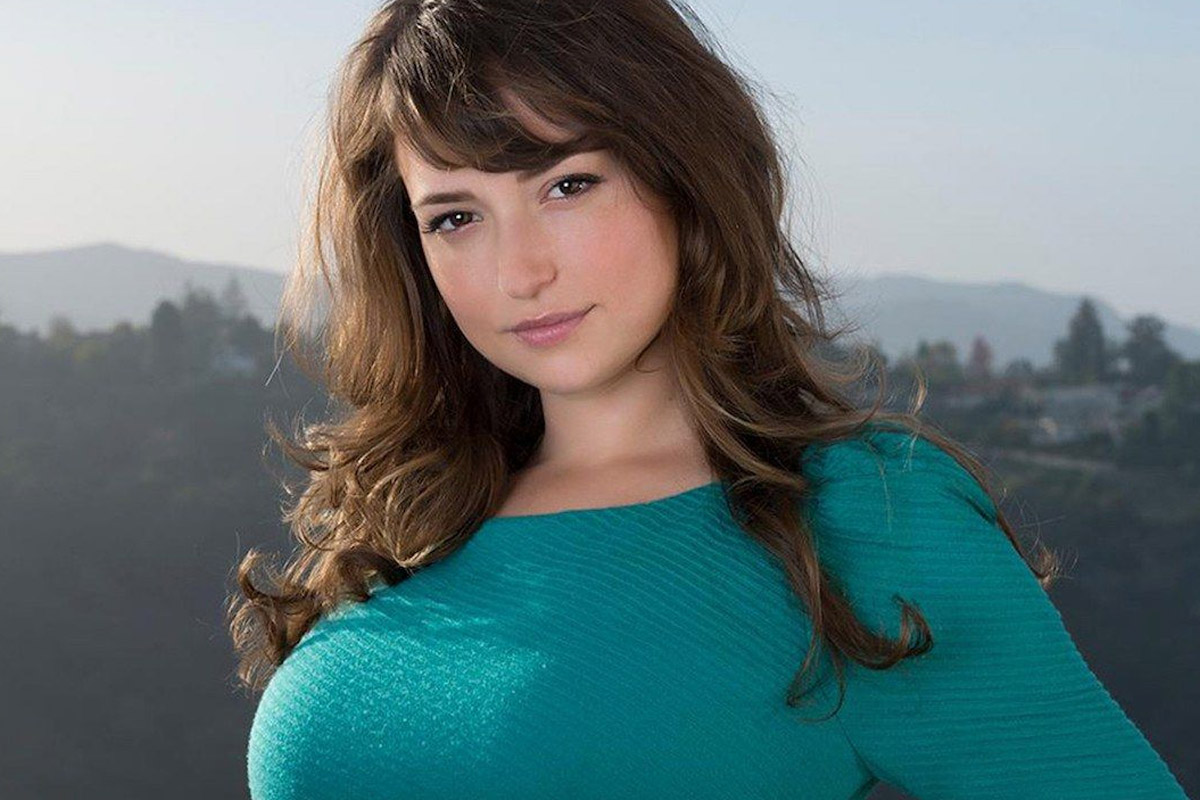 Asides from commercials, Vayntrub is a comedian and a writer. She has also acted in series like "This Is Us" (2016) and "Dad" (2019-2020). She even has a small recurring role in "Silicon Valley" (2014-2019). We are looking forward to seeing what else Vayntrub will do in the future.
Beck Bennett – Then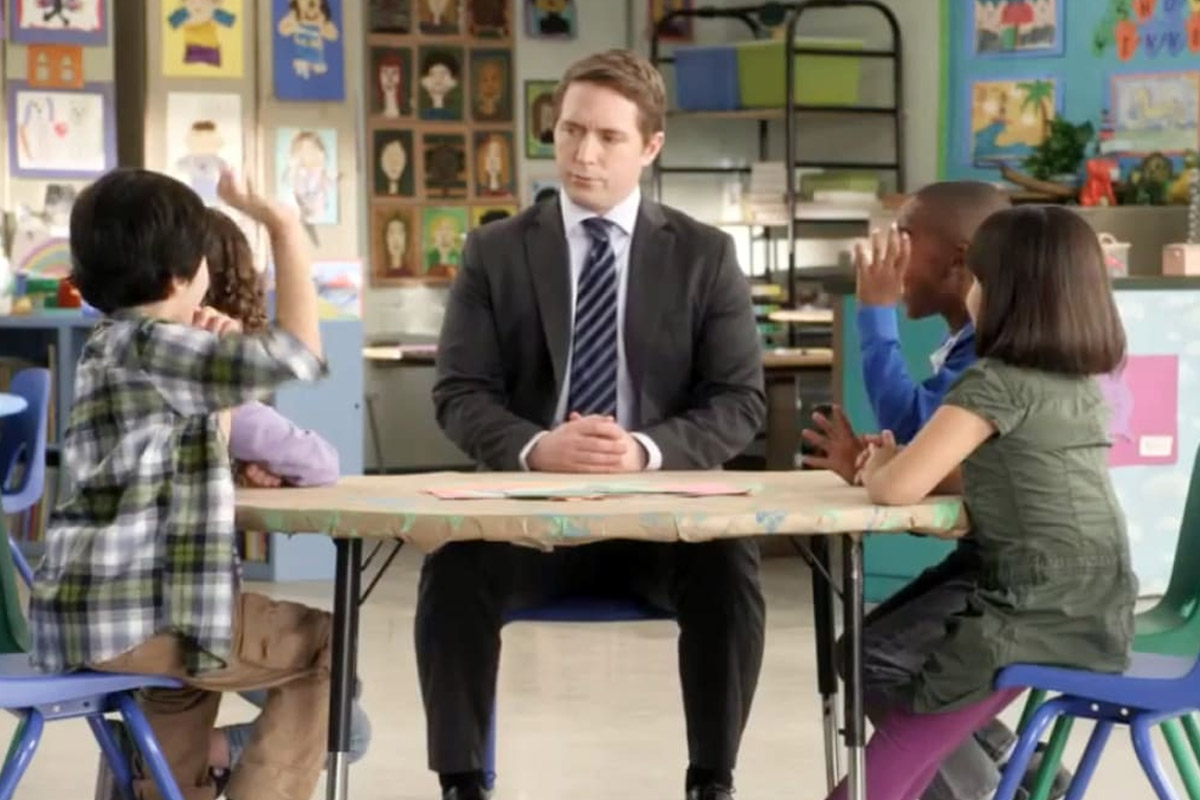 Beck Bennet starred in the top-rated commercial series "It's Not Complicated" for AT&T.  In these ads, he is a suit-wearing executive asking a number of questions to children and receiving some funny answers. His ads for AT&T have been rather popular— so popular that the Telecom company ordered more and more.
Beck Bennett – Now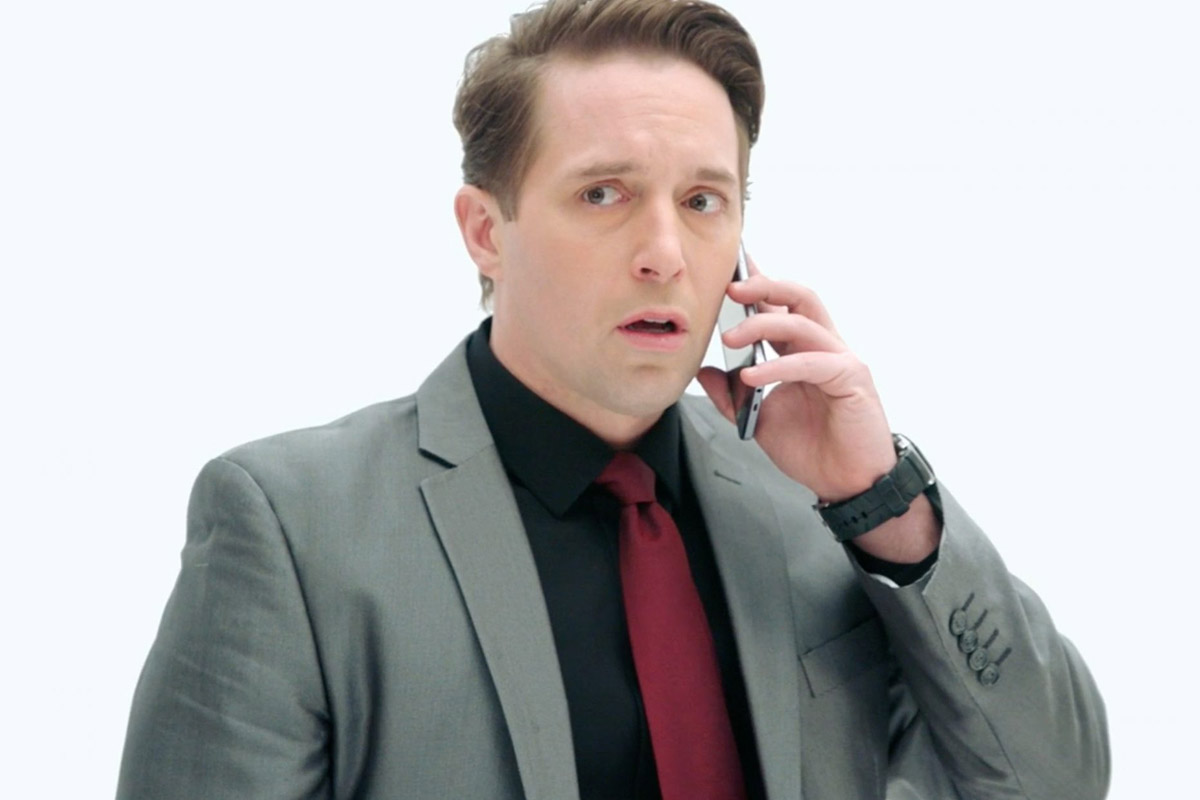 These days, Bennet can be found writing and acting on "Saturday Night Live." One of his most frequented roles on the show is parodying Russian president Vladimir Putin. Along with SNL, Bennet's recent work includes voicing several episodes of "DuckTales" (2017-2020) and a part in "Bill & Ted Face the Music" (2020).
Hallie Eisenberg – Then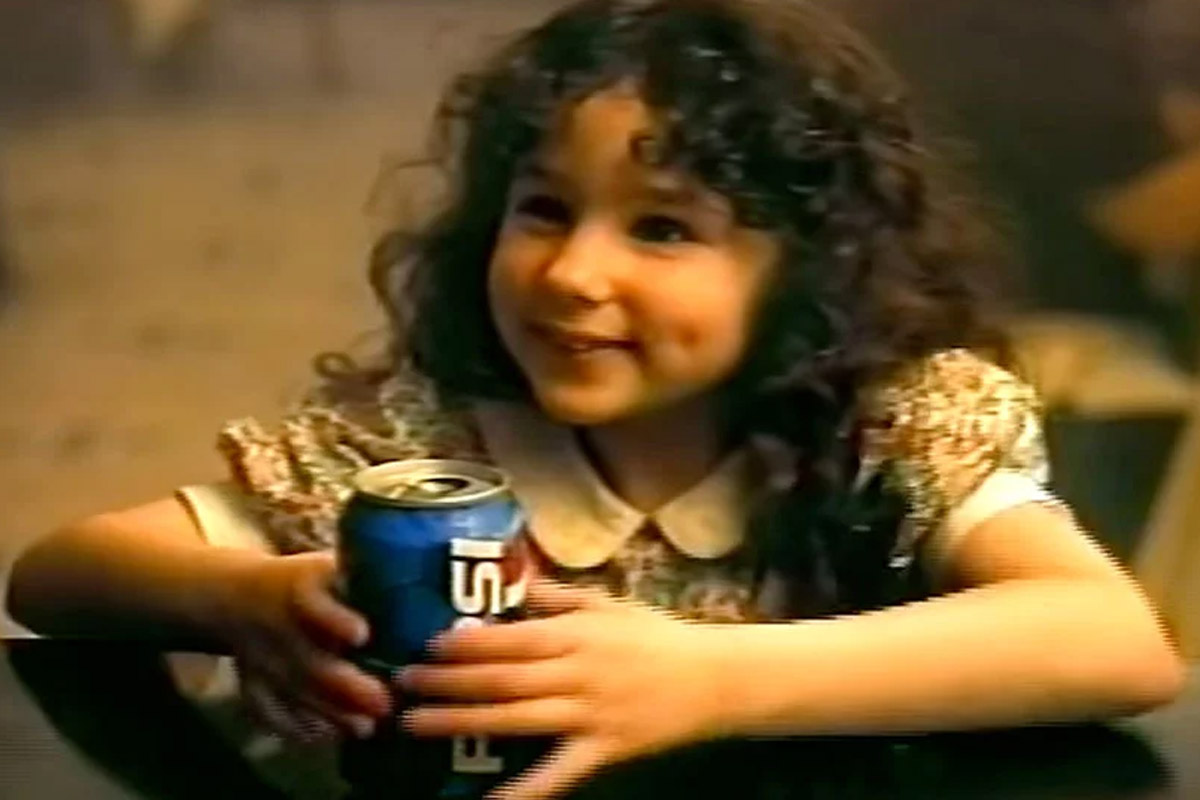 Eisenberg was born in East Brunswick Township, New Jersey, and yes, her brother is Jessie Eisenberg. From the late 1990s to the early 2000s, she played "The Pepsi Girl" as part of the company's advertisement campaign. In the commercials, Eisenberg often gave an over the top response to the insult of not getting a Pepsi product.
Hallie Eisenberg – Now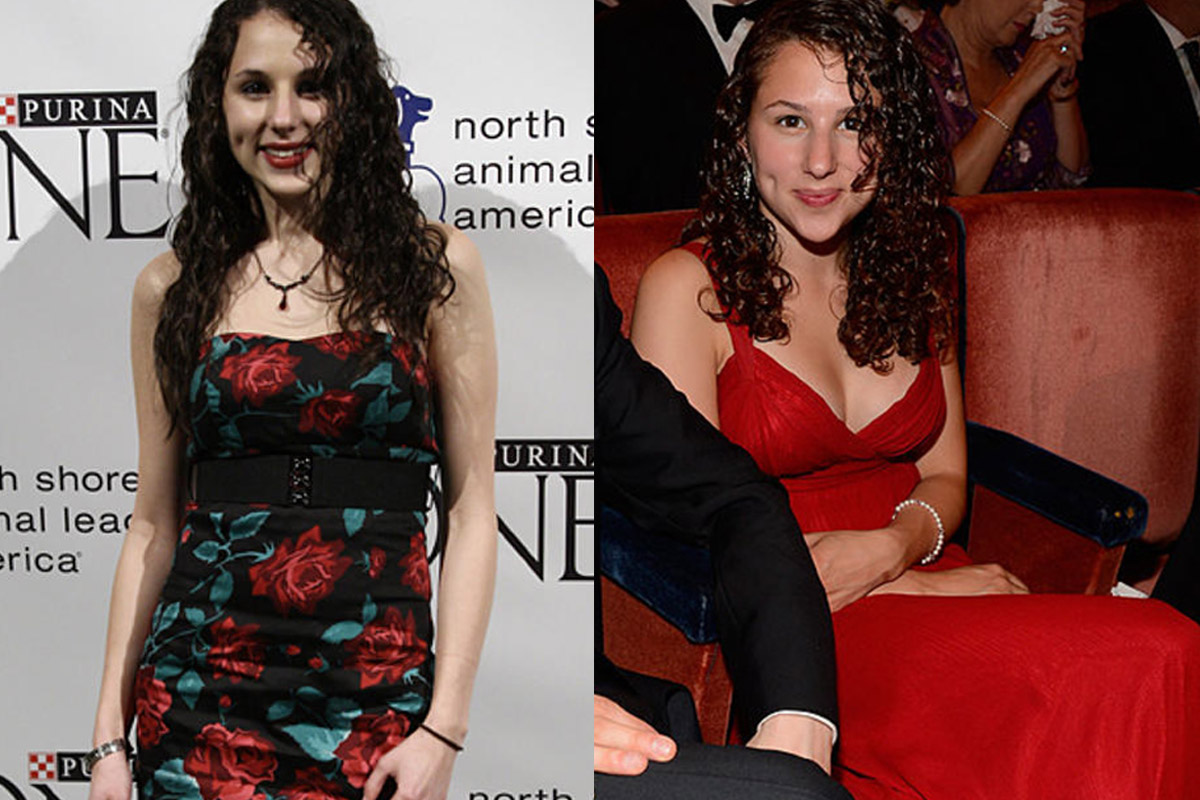 Since the commercials and a few supporting parts as a child actress, such as "The Insider" (1999) and "Bicentennial Man" (1999), Eisenberg went on to attend American University in Washington. She also acted in several movies in the 2000s. Her last role as of writing this article was in 2010 in the film Holy Rollers. She is currently living in New York and has a close relationship with her siblings and their kids.
Kat Dennings – Then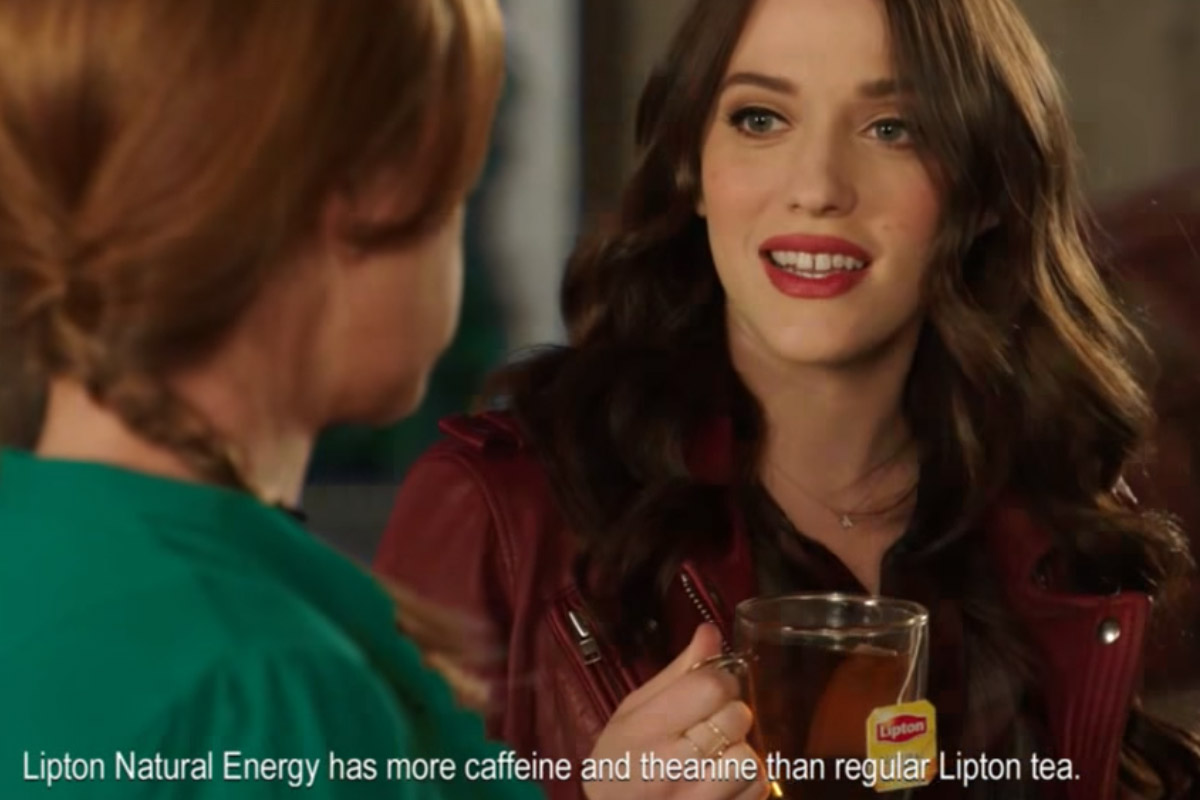 Kat Dennings was born Katherine Victoria Litwack in Bryn Mawr, Pennsylvania. She has appeared in loads of TV commercials beginning at age 10 with a potato chip ad. Some of her later work includes a MasterCard MasterPass TV commercial and a Lipton Ad.
Kat Dennings – Now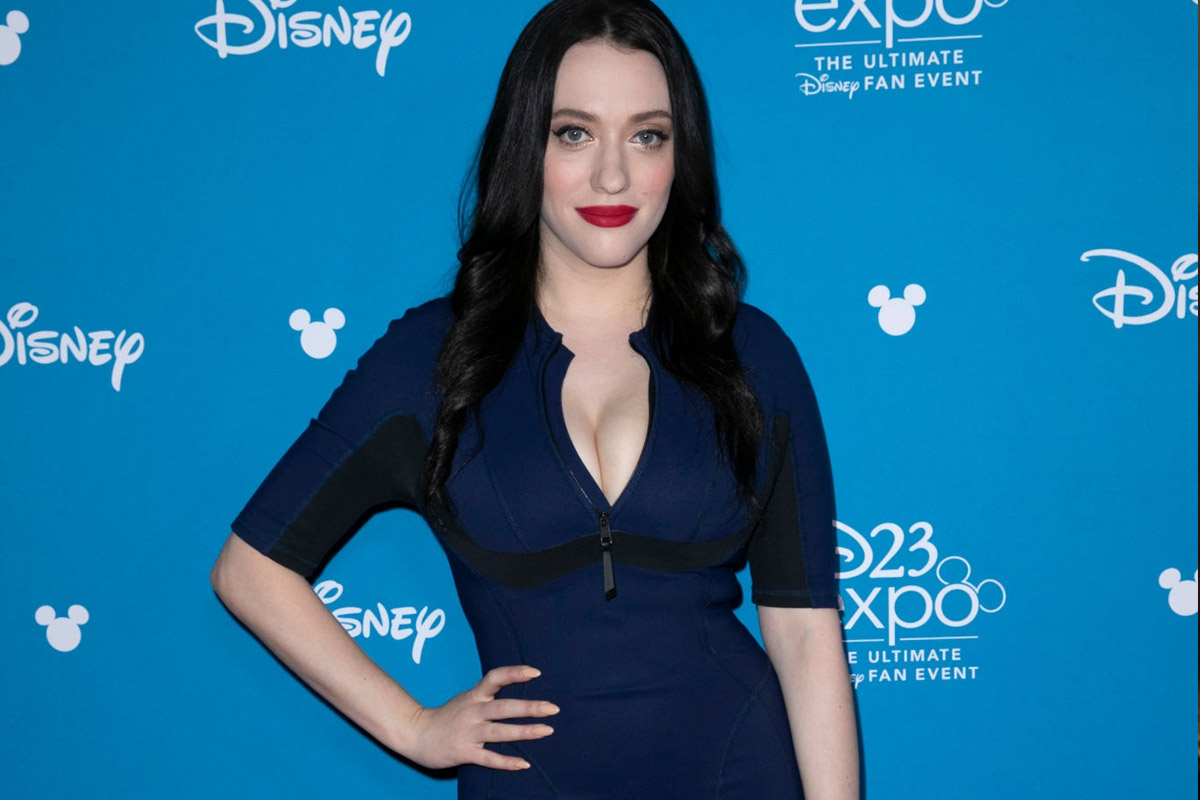 Today, Dennings is known for her role as Max Black in the CBS series "Two Broke Girls" (2011-2017). She also plays Darcy Lewis in the Marvel Cinematic Universe and is scheduled to reprise the role in the Marvel miniseries "WandaVision" (2021).
Vanessa Branch – Then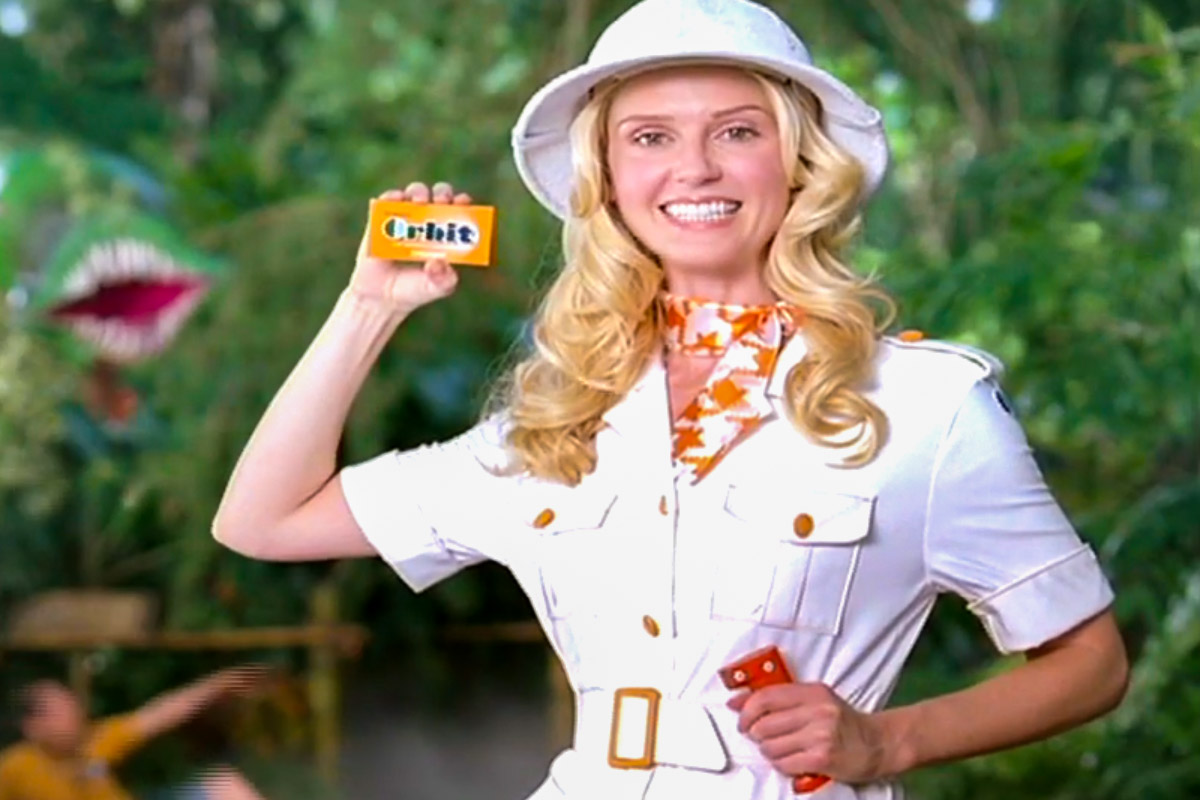 Vanessa Branch is famous for her role as the Orbit Gum girl with the catchphrase "Fabulous". Vanessa was born in the UK and moved to America when she was young. She completed her education in the States and competed in beauty pageants before finally going into acting.
Vanessa Branch – Now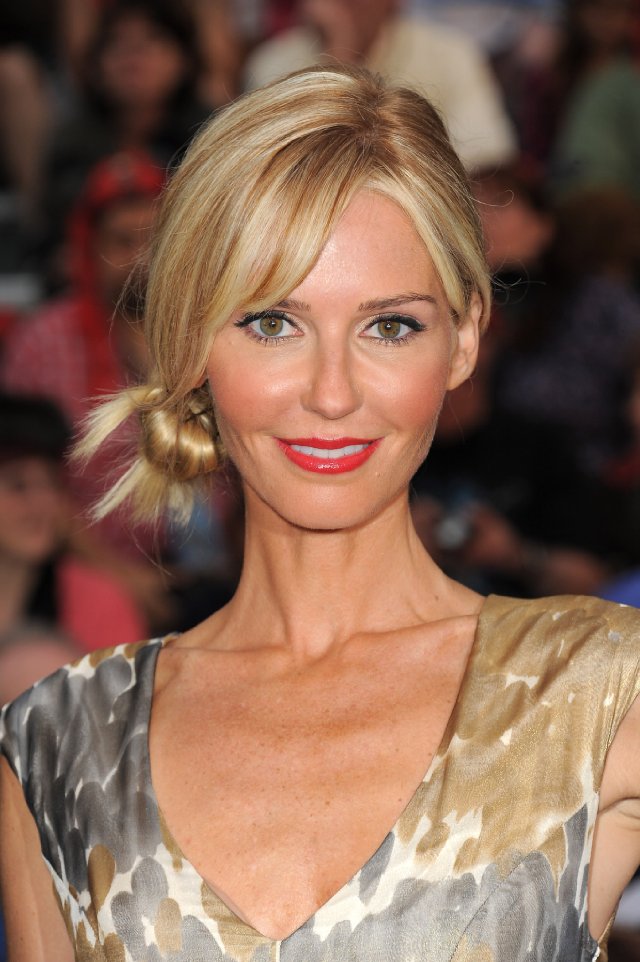 Branch has had several minor roles in many films like "The Cell" (2000), "John Q" (2002), and "Pirates Of The Caribbean" (2003).  One of her most recent projects was "American Satan" (2017), where she appeared as Leo's mom. She was unaccredited in the movie.
John Hodgman – Then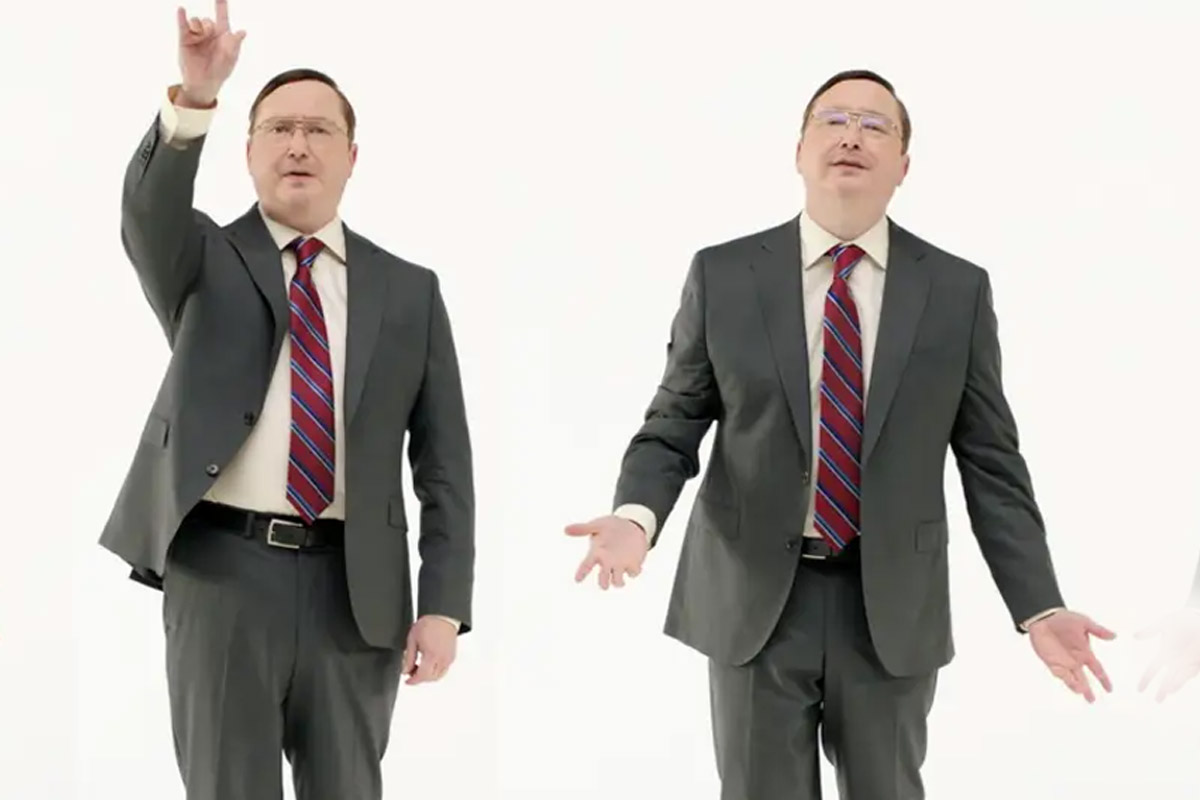 John Kellog Hodgeman was born in Brookline, Massachusetts. His most famous role is as the personification of a PC in Apple's "Get A Mac Ad Campaign." In these commercials, PC and Mac (Justin Long) discuss the advantages and disadvantages of PC and how Macs are "cooler."
John Hodgman – Now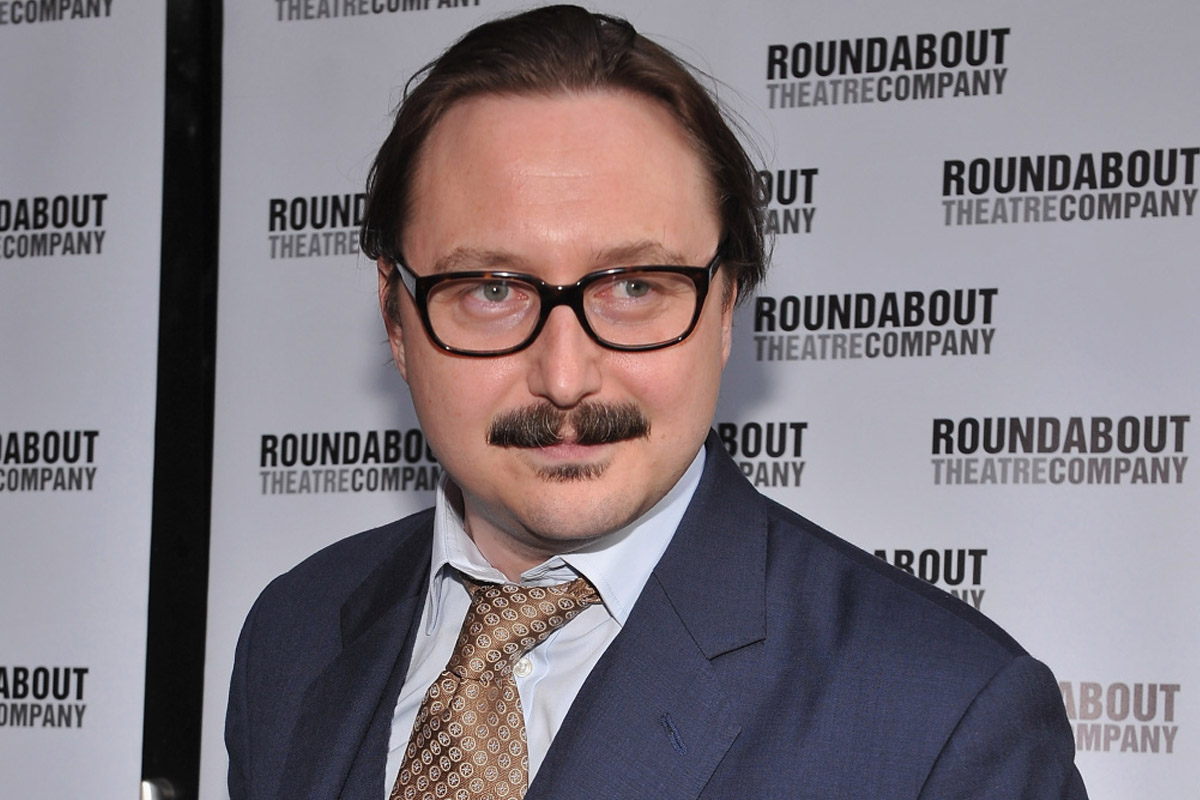 Along with these commercials, Hodgeman is known for his roles in "Baby Mama" (2008), "The Invention of Lying" (2009), and "Coraline" (2009). He's also written books like "The Areas Of My Expertise" (2015) and "That Is All" (2011). After the campaign, Hodgeman went on to have minor appearances in movies like "Pitch Perfect" (2012), "Learning to Drive" (2014), and "The English Teacher" (2013).  
Katie Crown – Then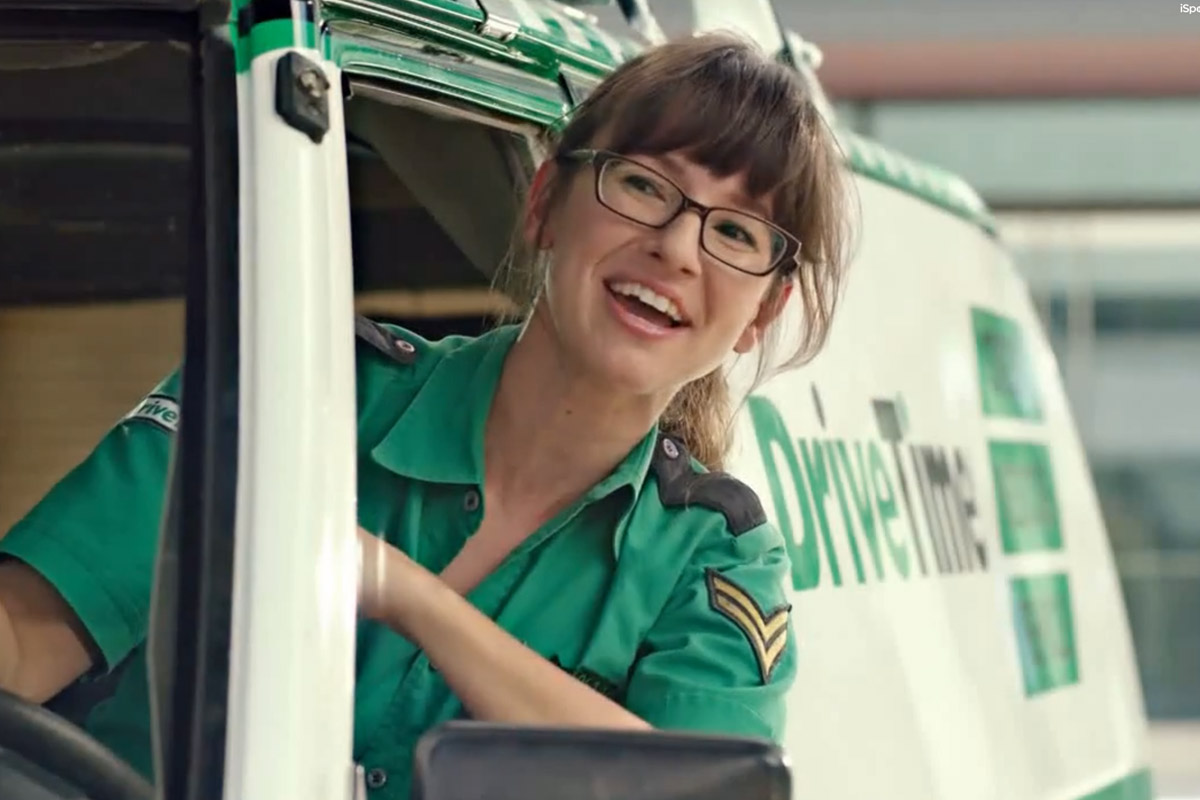 Katie Crown is a Canadian-American actress, voice actress, writer, and comedian. In 2013, Crown was hired by DriveTime for a series of commercials that got popular to the point where information about the ads take up half of her Wikipedia page is based on it alone.
Katie Crown – Now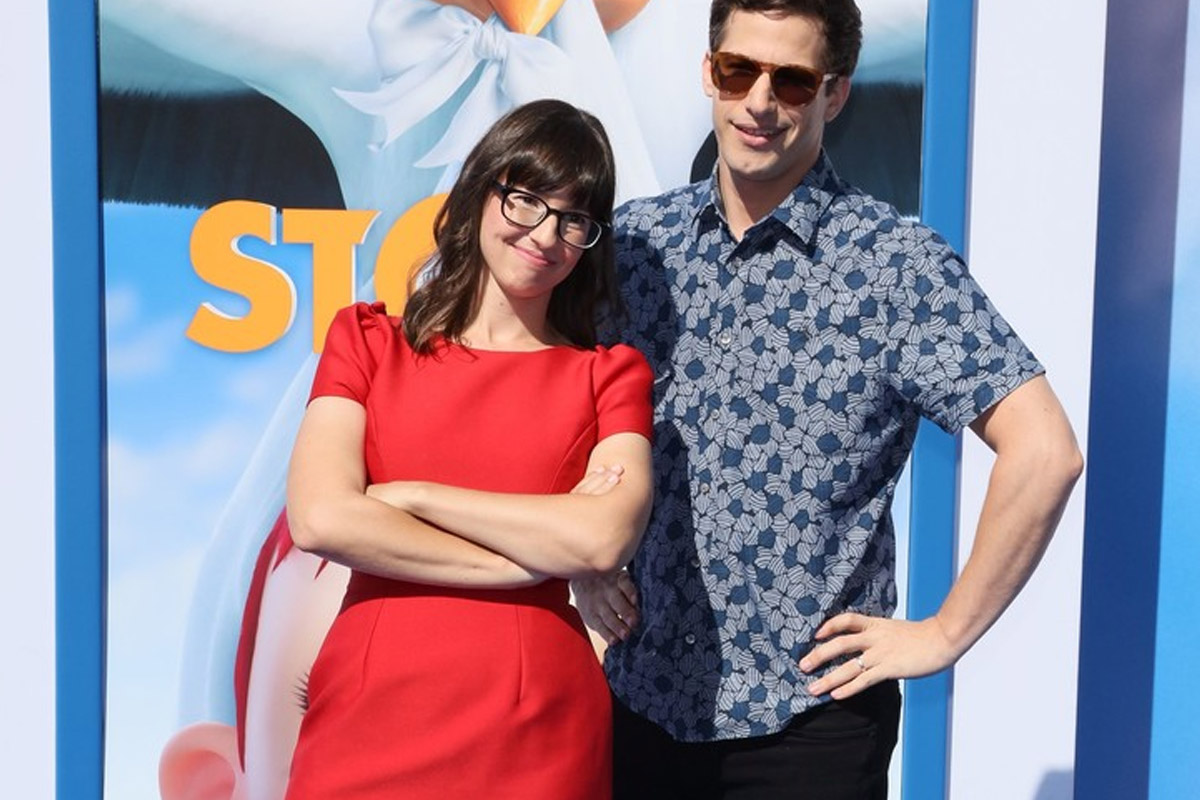 These days, Katie can be caught voicing cartoon characters in animated series and movies like The Fungies (2020), Cleopatra In Space (2020), and Bob's Burgers (2011-). She is also known for her roles voicing Izzy in "Total Drama" (2007-2014), Fin in "Stoked" (2009), Tulip in "Storks" (2016), and Ivy in "Amphibia" (2019).
Randall Park – Then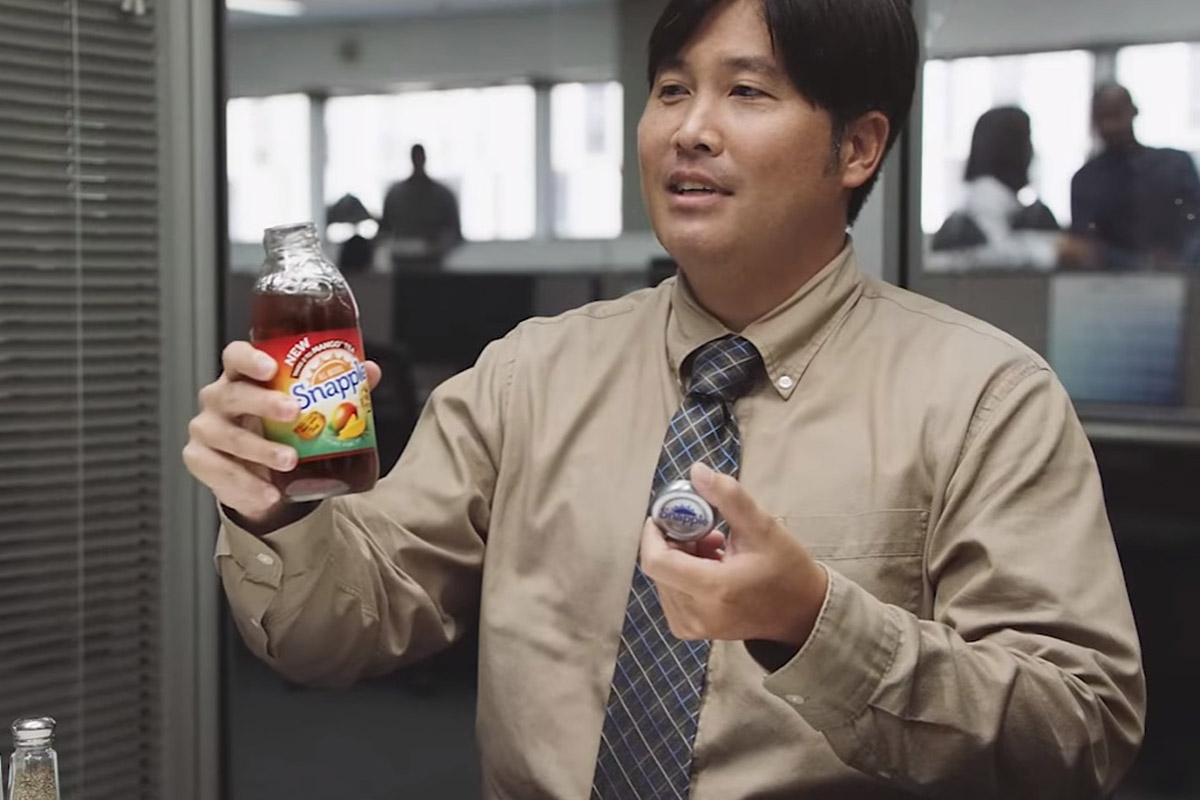 Randall Park is an actor, writer, comedian, and director. Park has acted in several commercials over the years, including for HBO Go, Snapple, Ally Financial, Verizon Droid, and more.
Randall Park – Now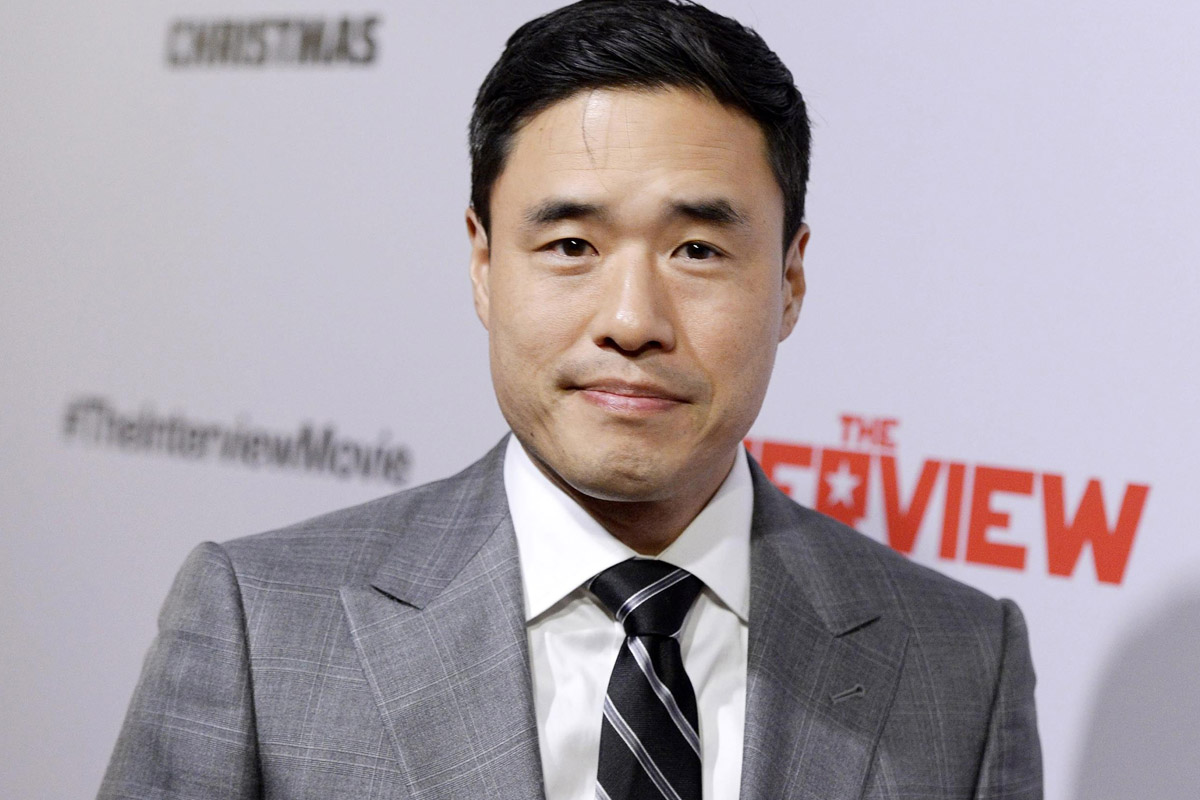 Today, Park's most notable role has to be his depiction of North Korean leader Kim Jong Un in the 2014 film "The Interview." He's also pretty well known for playing Eddie Haung's father, Louis Haung, in "Fresh Off The Boat" (2015). He's also appeared in the Marvel Cinematic Universe as FBI agent Jimmy Woo.
T.J. Jagodowski & Peter Grosz – Then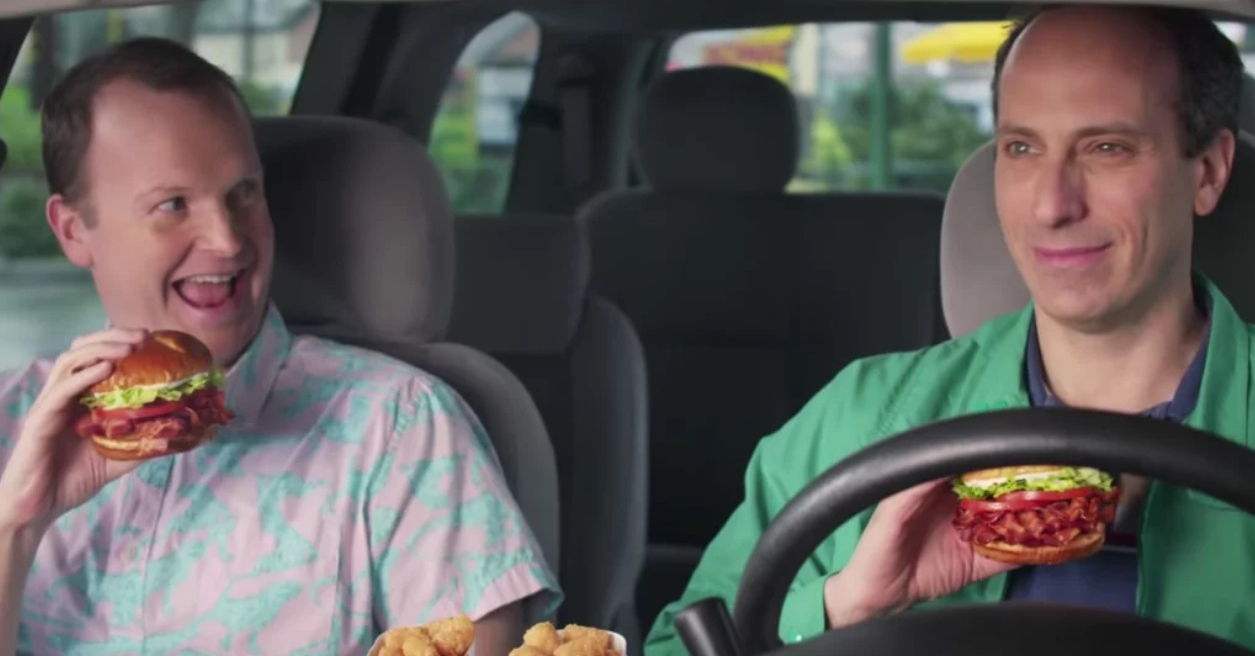 T.J. Jagodowski and Peter Grosz are more commonly known as the Sonic guys. These two comedians have made the same sort of commercials for Sonic since 2004 (although there was a short break from 2010-2012). The commercial often follows the pair bantering and ad-libbing about the chain's well-known menu offers.
T.J. Jagodowski & Peter Grosz – Now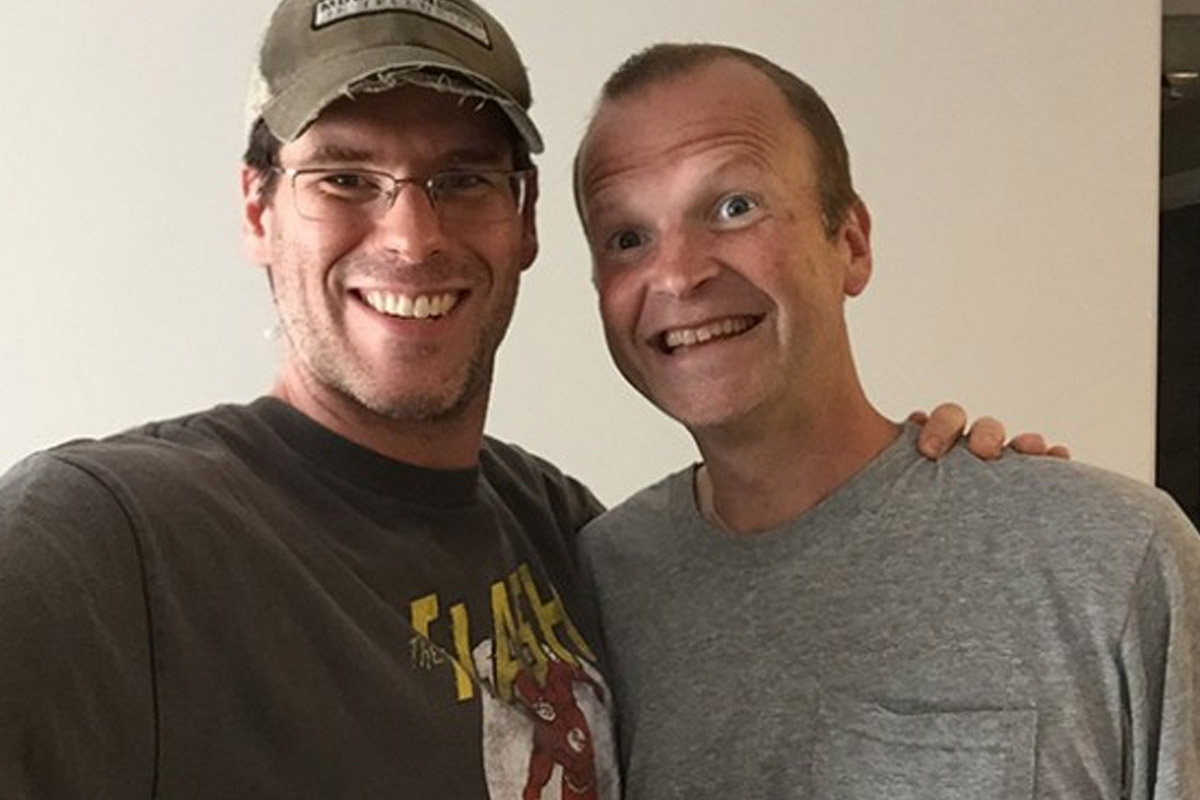 Aside from the Sonic commercials, Grosz has had recurring roles on "Veep" (2017) and has written for shows like "Late Night with Seth Meyers" (2014) and "The Colbert Report" (2005). Jagodowski, on the other hand, has appeared in movies like "Get Hard" (2015) and "Stranger than Fiction" (2006). He's also appeared in "Chicago Fire" (2012), as well as more recently in the audiobook "Escape From Virtual Island" (2020).
Hayley Atwell – Then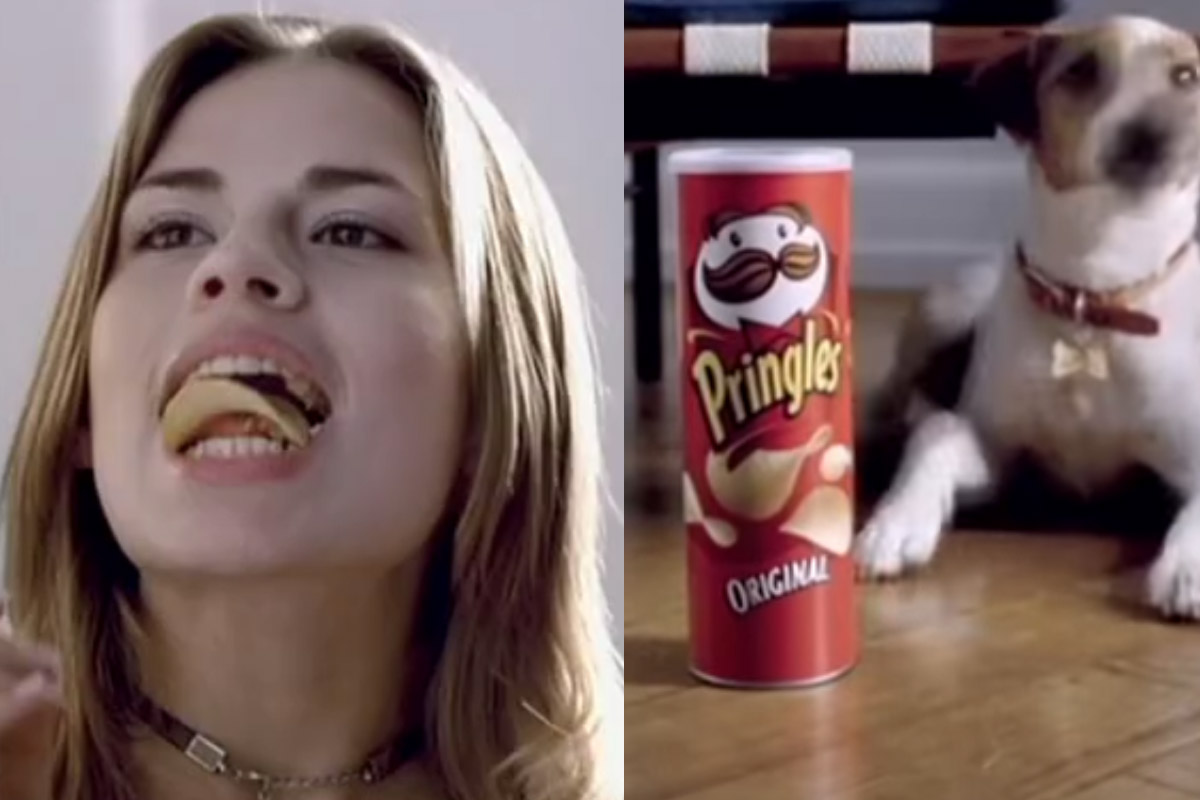 Hayley Atwell was born in England and grew up in West London. After her education, she worked with the BBC, starring in a few commercials.  The ad above is for Pringles. Atwell only appears for a couple of seconds. If you blink, you might miss her.
Hayley Atwell – Now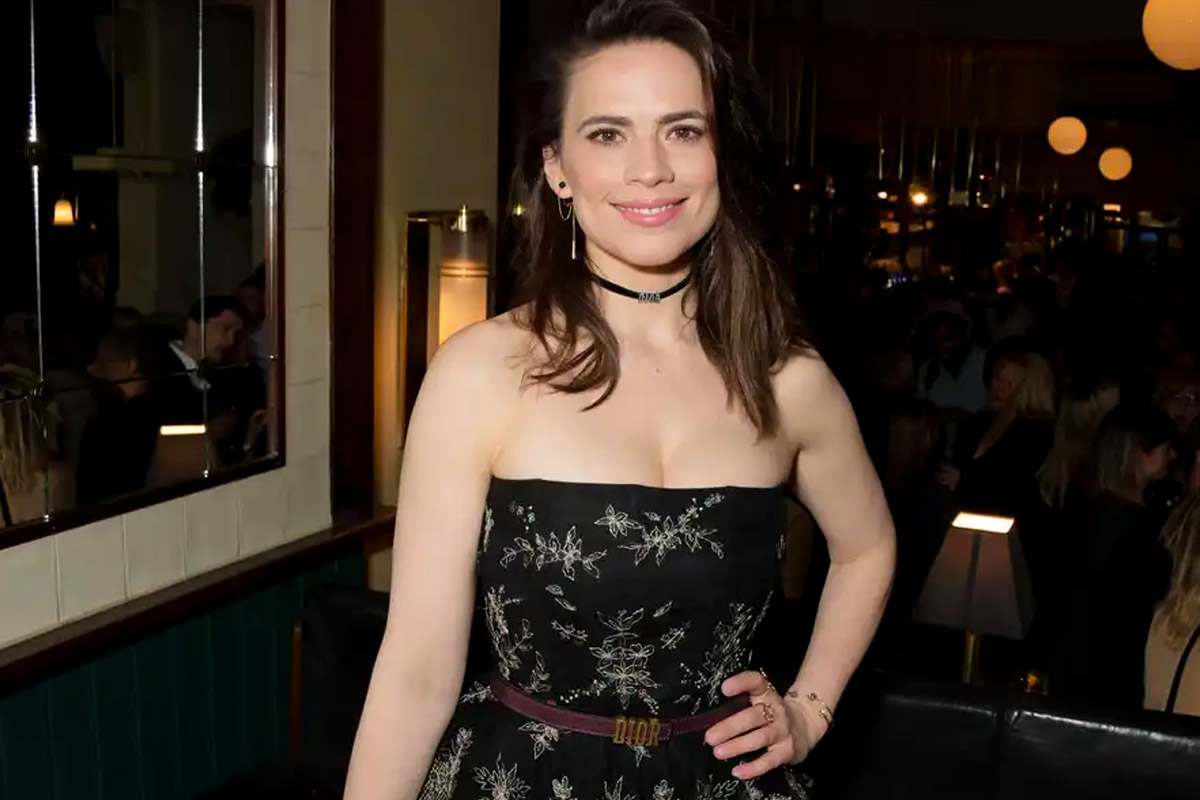 After a while, Atwell got cast as Peggy Carter in "Captain America: The First Avenger" (2011). That was a breakout role for the actress, probably the part she's most known for to the public. She was so popular Atwell received her own TV series "Agent Carter" (2015-2016). Peggy Carter's latest appearance as of writing this article was the 2019 movie "Avengers Endgame." Lastly, Atwell will play a role in two films for the Mission Impossible franchise. Talk about reaching to the top.
Andrea Rosen – Then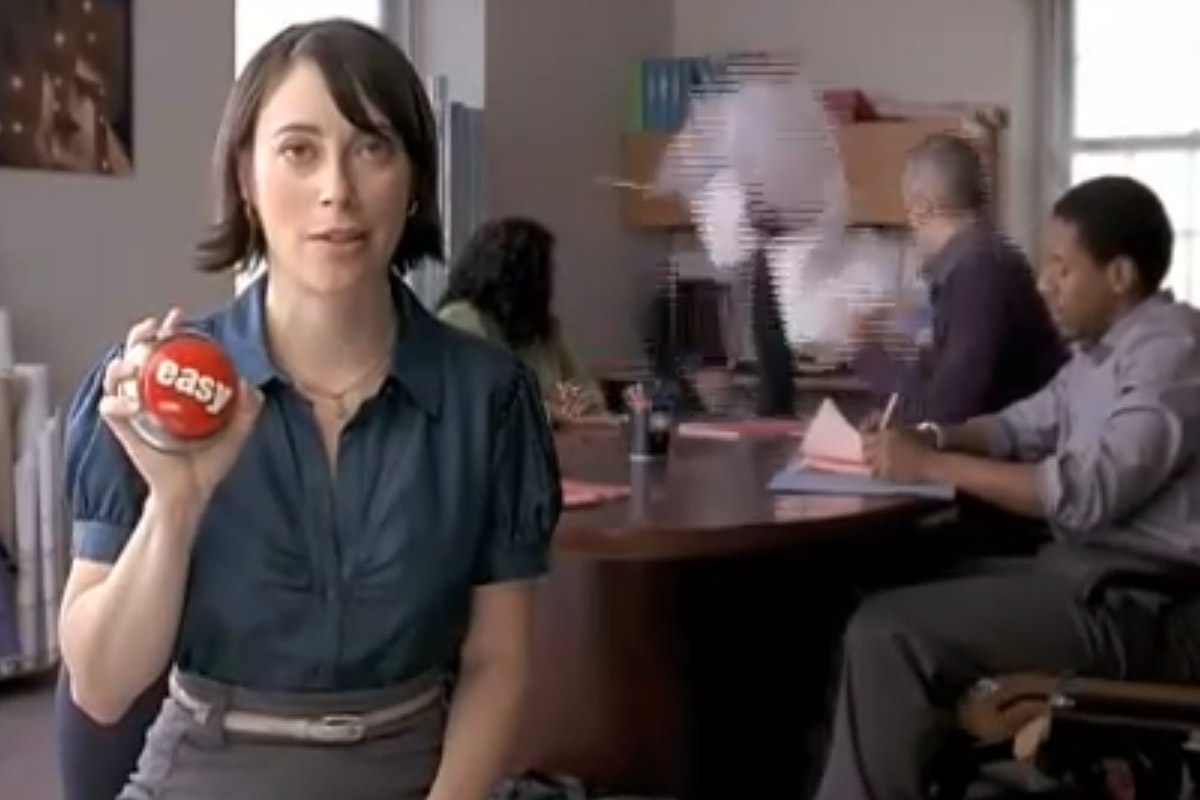 Andrea Rosen is an actress, comedian, and writer. She is most known for her commercials. Rosen has appeared in over fifty throughout her career, with the most popular being the ones she did for Staples in 2006 and The New York Lottery in 2008.
Andrea Rosen – Now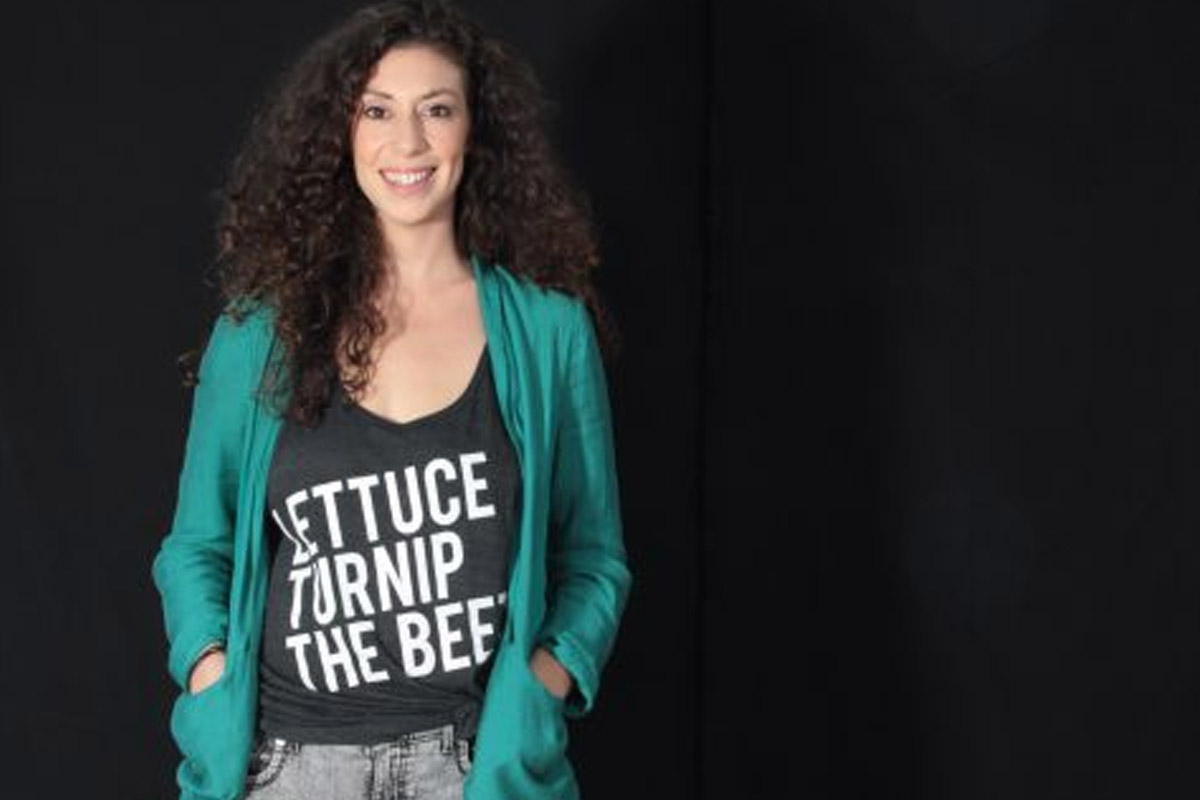 Outside of commercials, Rosen has appeared in short films like "Squirrel" (2018) as well as several TV series like Stella (2005) and The Ten, a comedy based on the Ten Commandments. It sounds like a pretty good gig if you ask us.
Aaron Takahashi – Then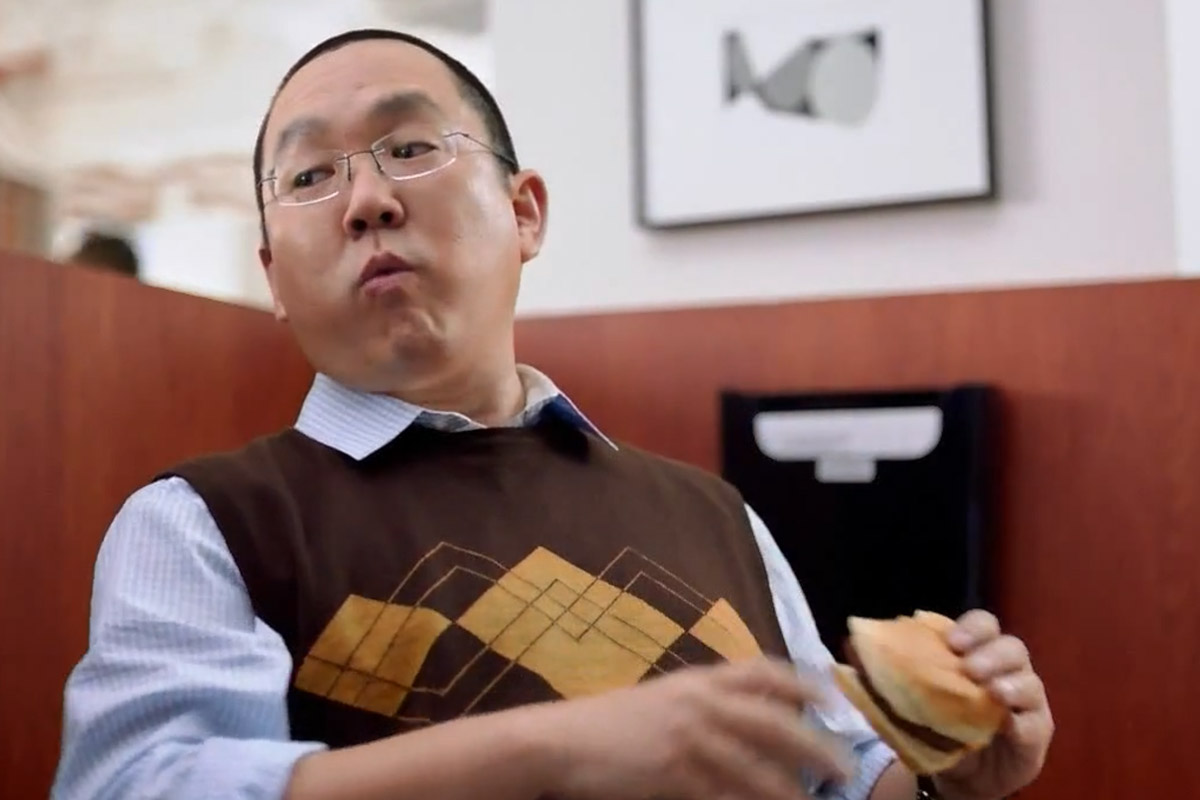 Aaron Takahashi is a writer, actor, and commercial superstar. We mean, he's appeared in over fifty commercials since 2004; that's a lot. Some companies he has worked with include the NFL, Esurance, Wendy's, and McDonald's.
Aaron Takahashi – Now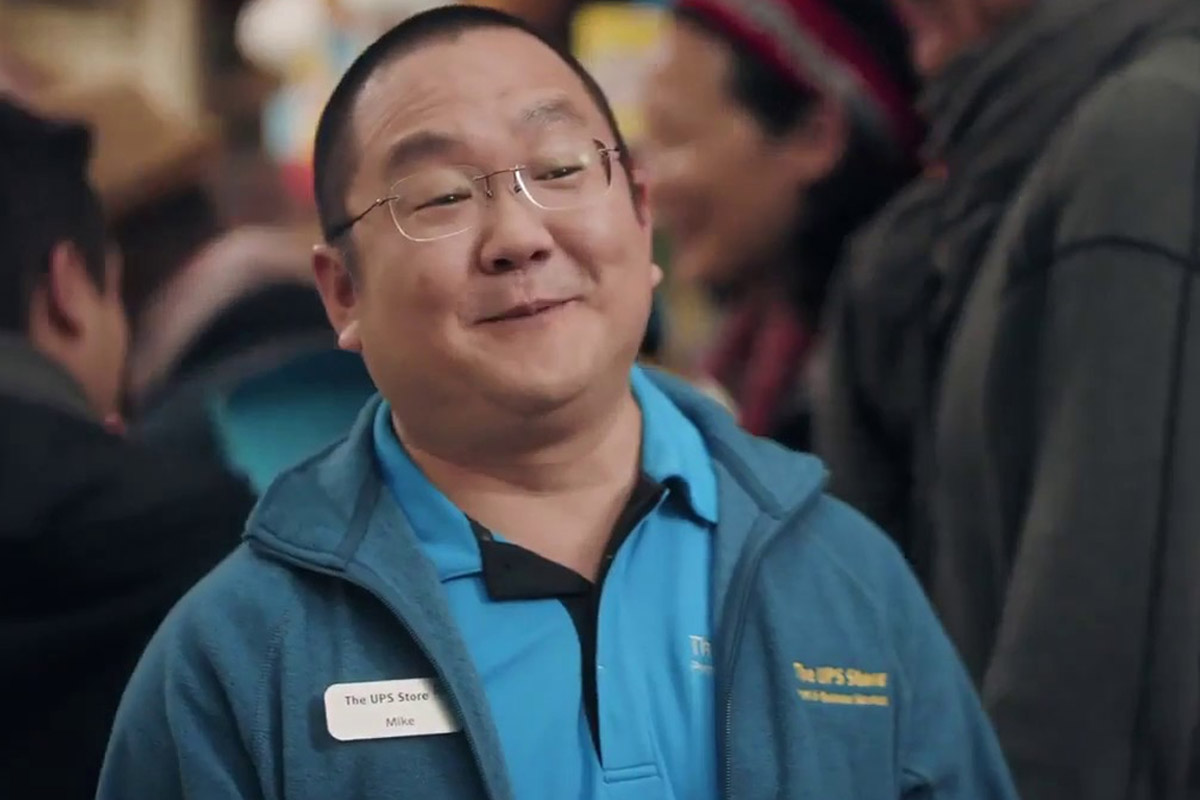 When he is not doing commercials, Takahashi performs a lot in TV and film. Some of his appearances include "The Wedding Ringer" (2015) and "Mr. Robot" (2014-2019). His most famous role, however, has to be the "male nurse" in "Yes Man" (2008).
Isaiah Mustafa – Then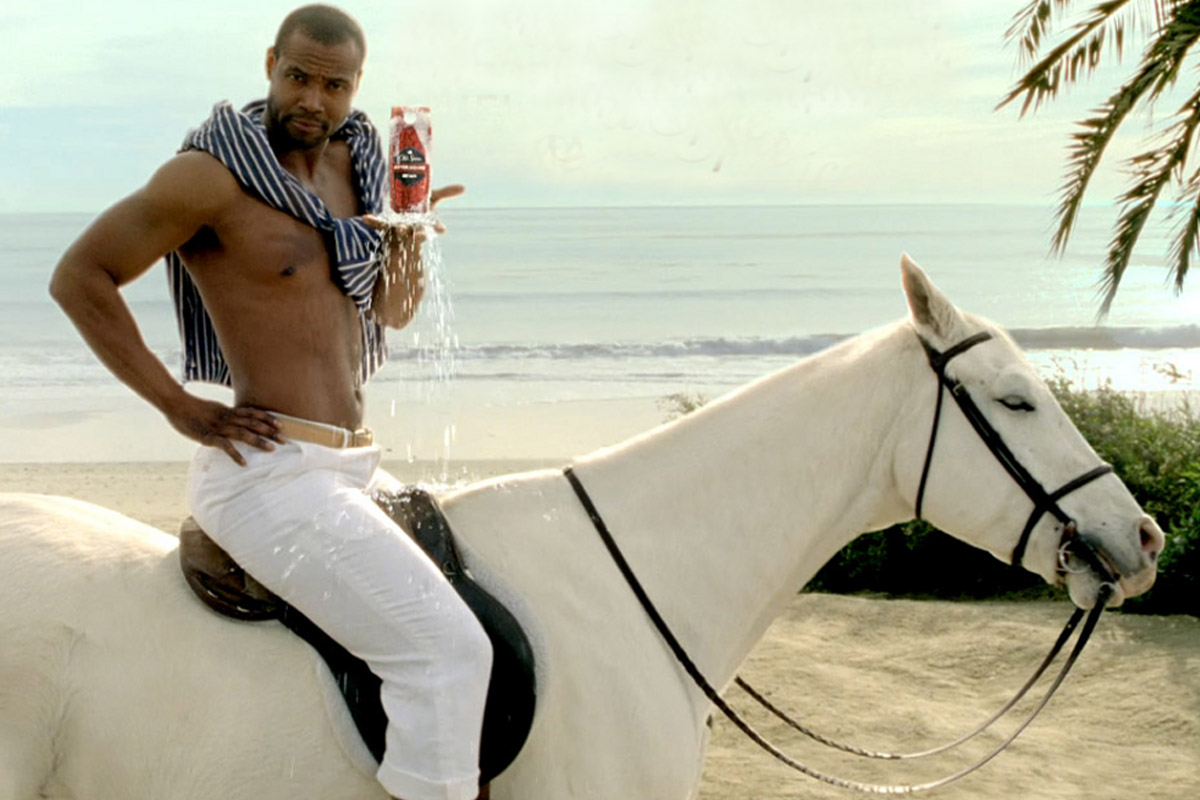 Isaiah Mustafa was born in Portland, Oregon, USA. He acts, directs, and does almost everything in-between. He's probably most well-known for his Old Spice extra smooth commercial where he ends up ice sculpting an elf that just appeared out of nowhere.
Isaiah Mustafa – Now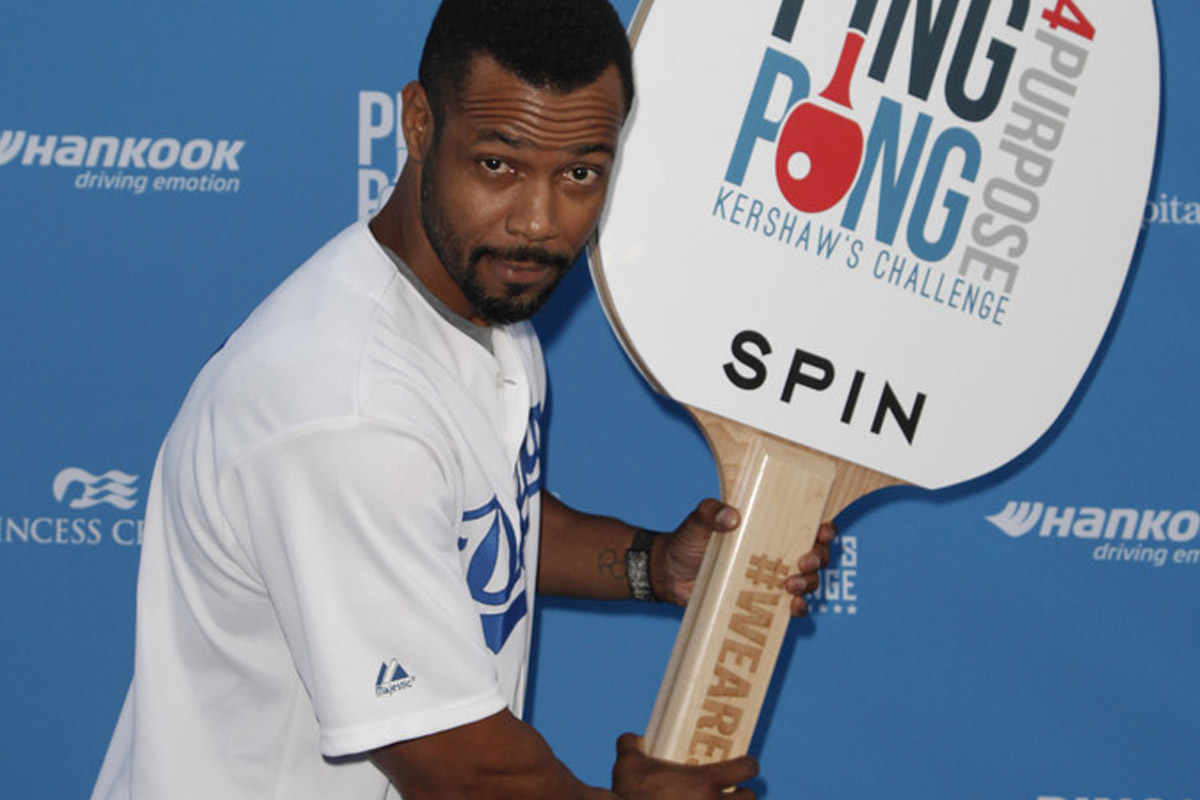 Besides being the Old Spice guy, Mustafa has acted in movies and television such as "Horrible Bosses" (2011) and "Shadowhunters" (2016-2019). Mustafa even had a starring role in IT Chapter Two (2019).  Guess it pays off to "smell like a man, man."
Paul Marcarelli – Then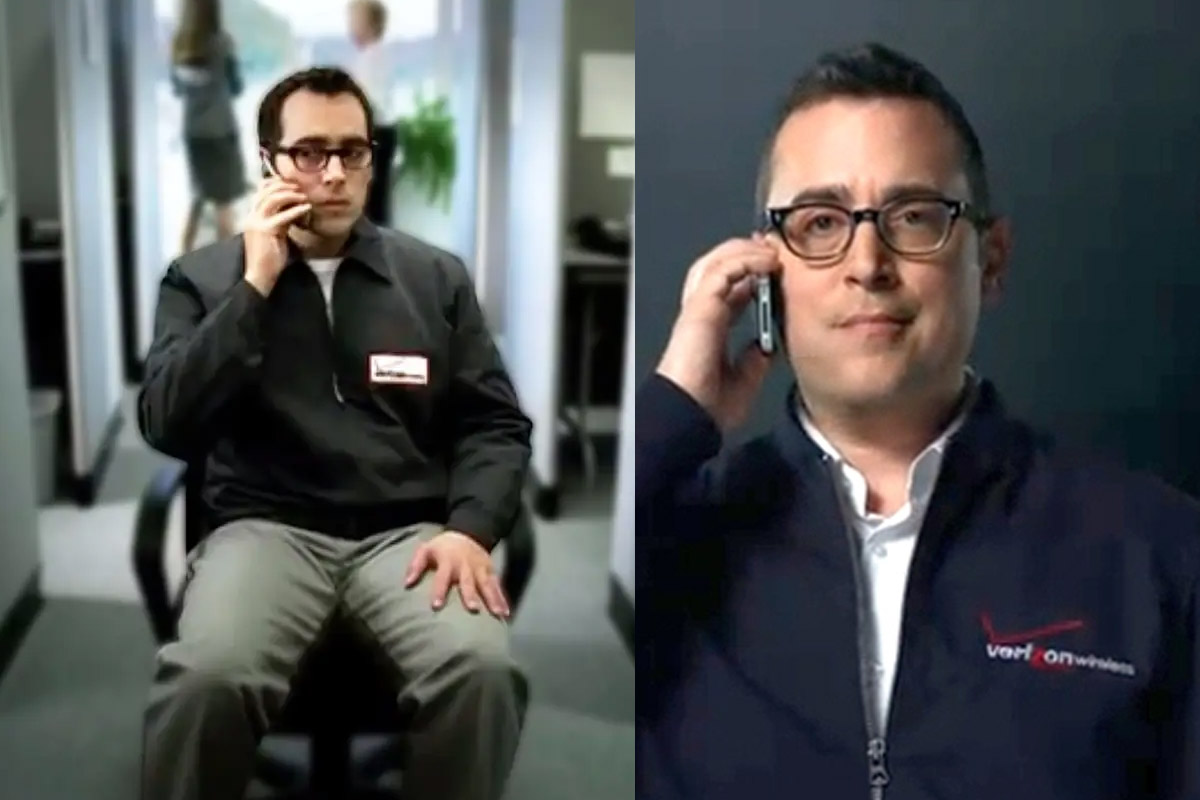 Paul Marcarelli has spent about twenty years of his career acting almost exclusively in commercials. From 2000 to 2014, he has appeared in hundreds of commercials for different companies. He soon became known as the "Can You Hear Me Now" guy for Verizon Communications.
Paul Marcarelli – Now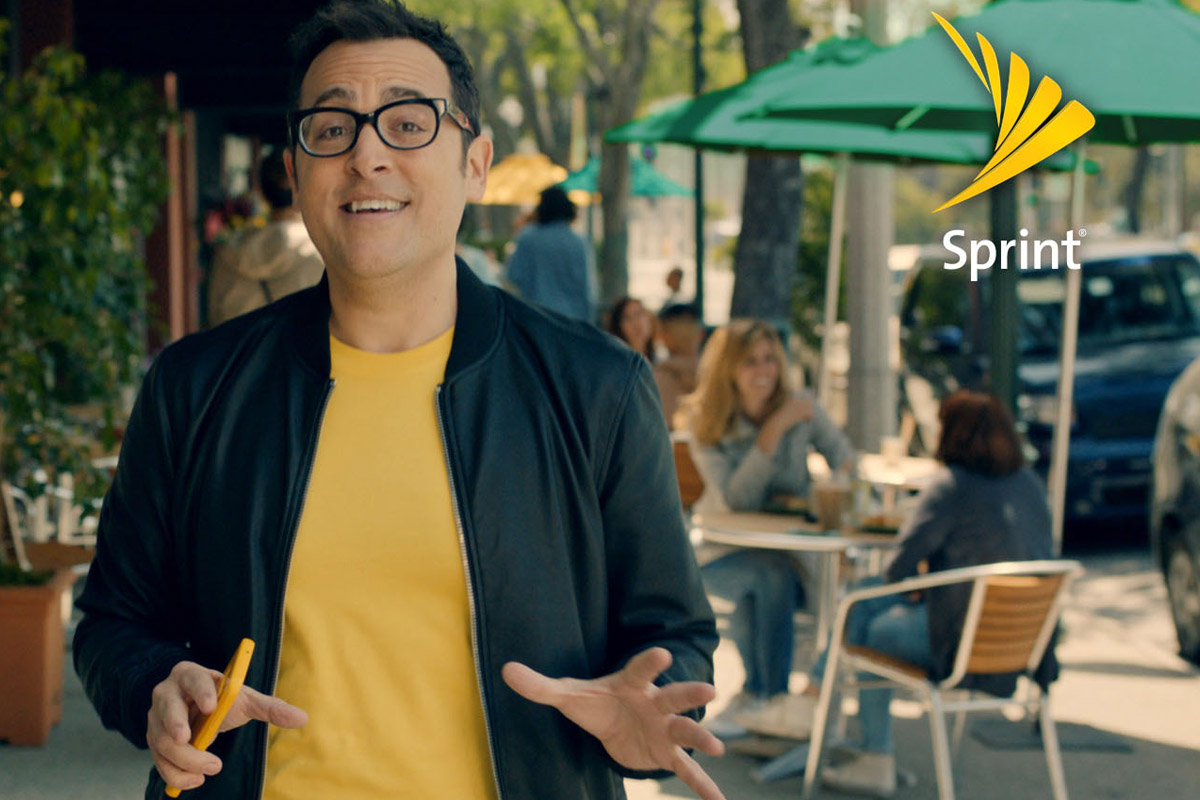 In 2016, Marcarelli shocked the whole world (well, the advertising part of the world) by becoming the face of Sprint, Verizon's competitor. This role was shocking because most of Marcarelli's Ads, at that point, were for Verizon. But now, he was a Sprint man. Outside of commercials, one of his latest TV appearances was on "Adult" (2018), a comedy about two friends with a ten year age gap.
Gillian Vigman – Then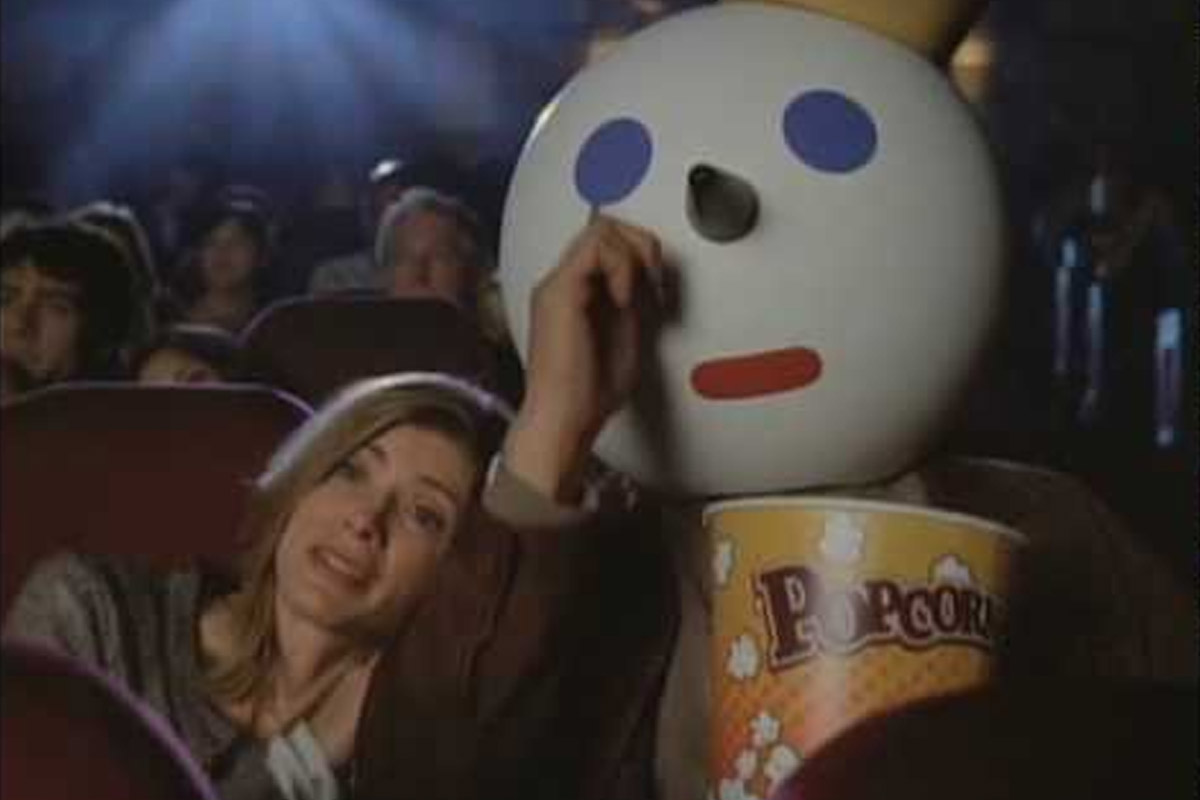 Gillian Vigman is a moderately accomplished writer and actress. She has performed in a lot of good movies. She's also appeared in many popular commercials, like the one made for Jack in the Box. Vigman has also worked with Chase Bank, Direct TV, Splenda, Esurance, and more.
Gillian Vigman – Now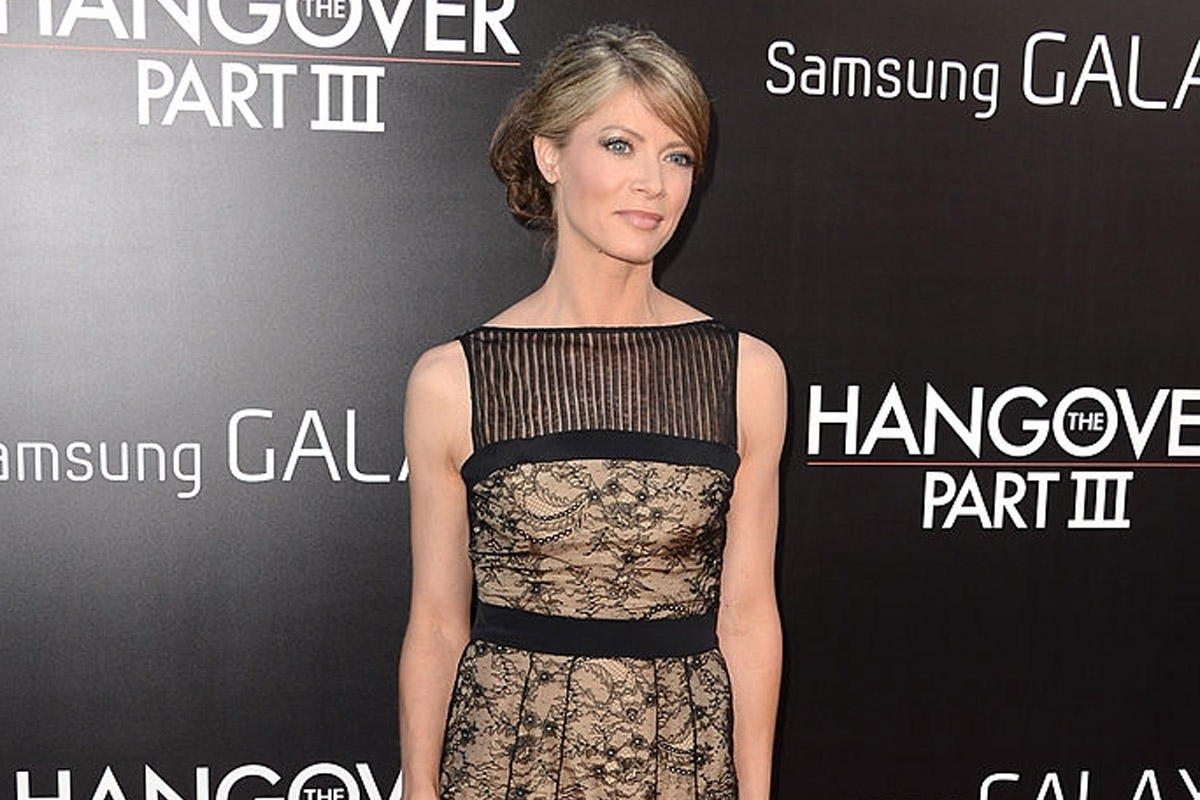 These days,  Vigman is more preoccupied with working with series like "Grown-ish" (2018) and "Star Trek: Lower Decks" (2020). Vigman's best-known performances have come in movies like "Hangover" (2009), "Step Brothers" (2008), and "Walk Of Shame" (2014).
Dennis Haysbert – Then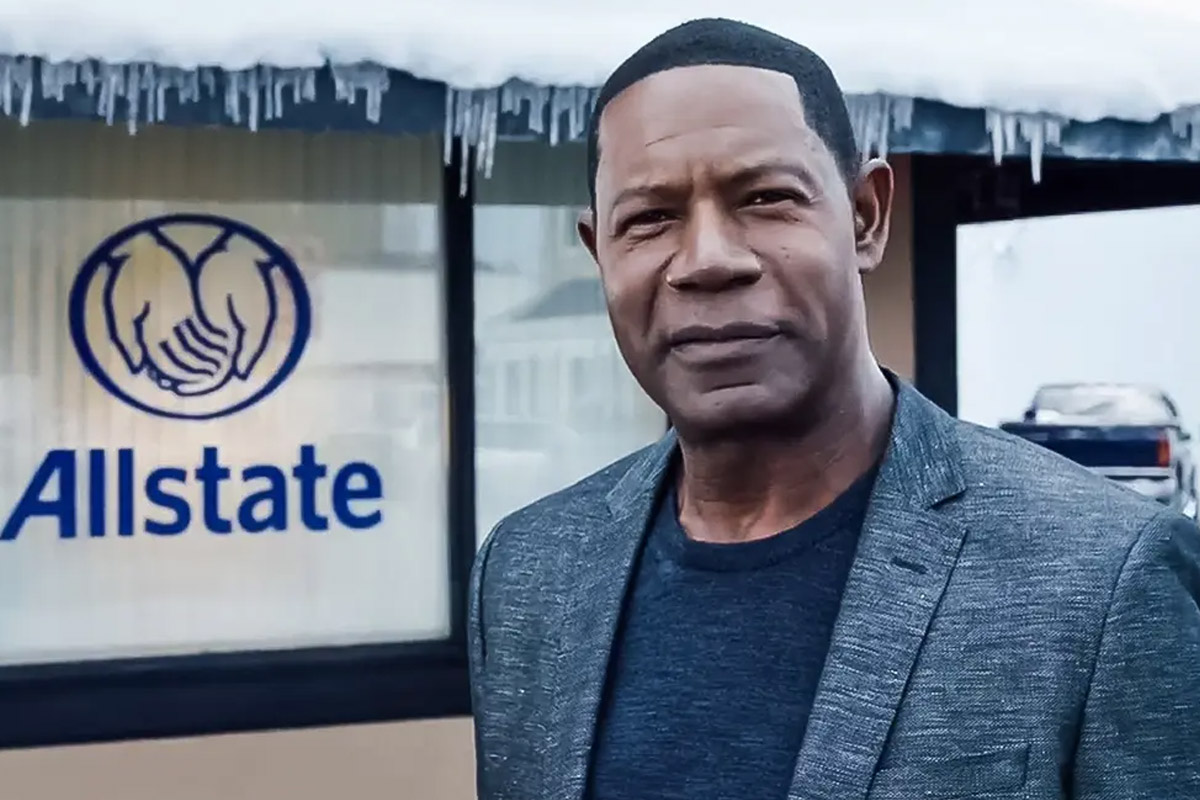 Dennis Haysbert is an actor and producer. While Haysbert may be more popularly known as a television actor, he's also a star of commercials. Most of the ads he's in revolve around insurance and stuff like that. He is most famously known as the "Allstate man." Don't worry with Haysbert, "You're in good hands."
Dennis Haysbert – Now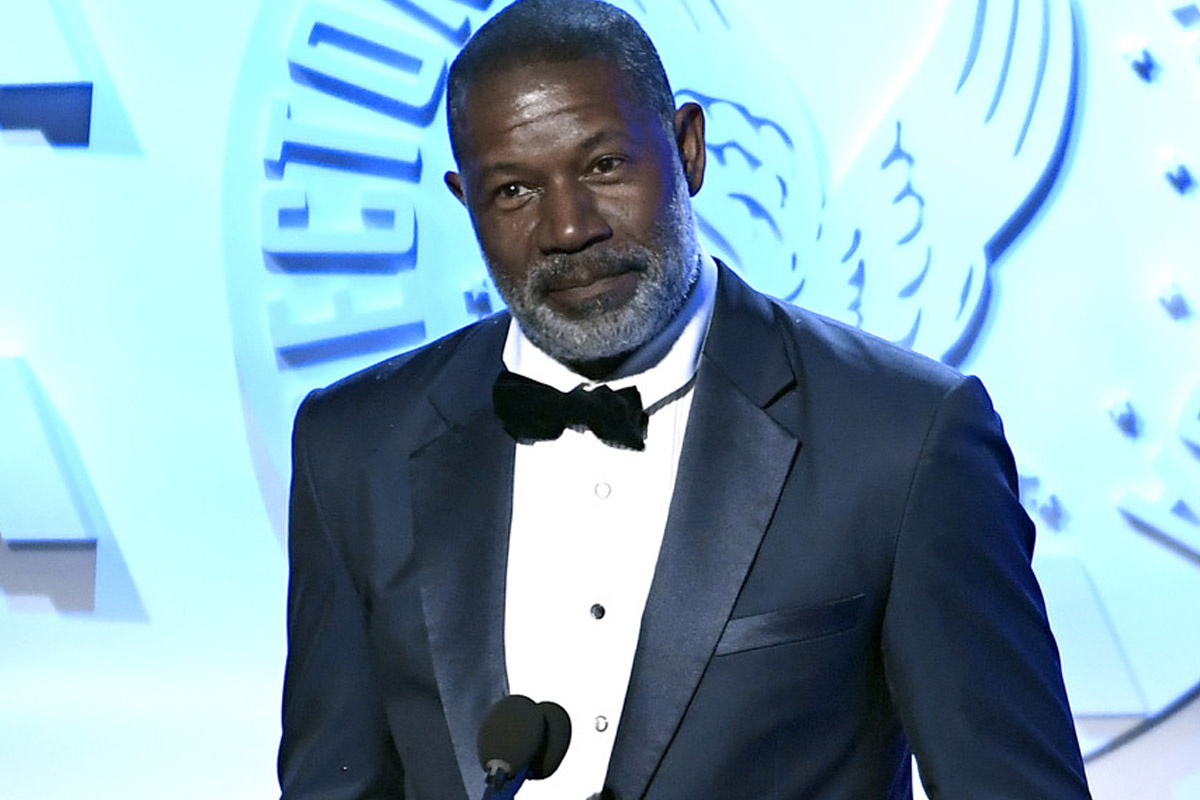 In the world of films and television, audiences know Haysbert for his acting roles in "Heat" (2015), "24" (2001-2014), and "Far From Heaven" (2002). With "24", Haysbert plays US senator David Palmer. Palmer later became the first black president in the context of the show. Dennis has been quoted as saying he believes his role helped (in some way, at least) president Barrack Obama win the presidential election in 2008.
Bob Wiltfong – Then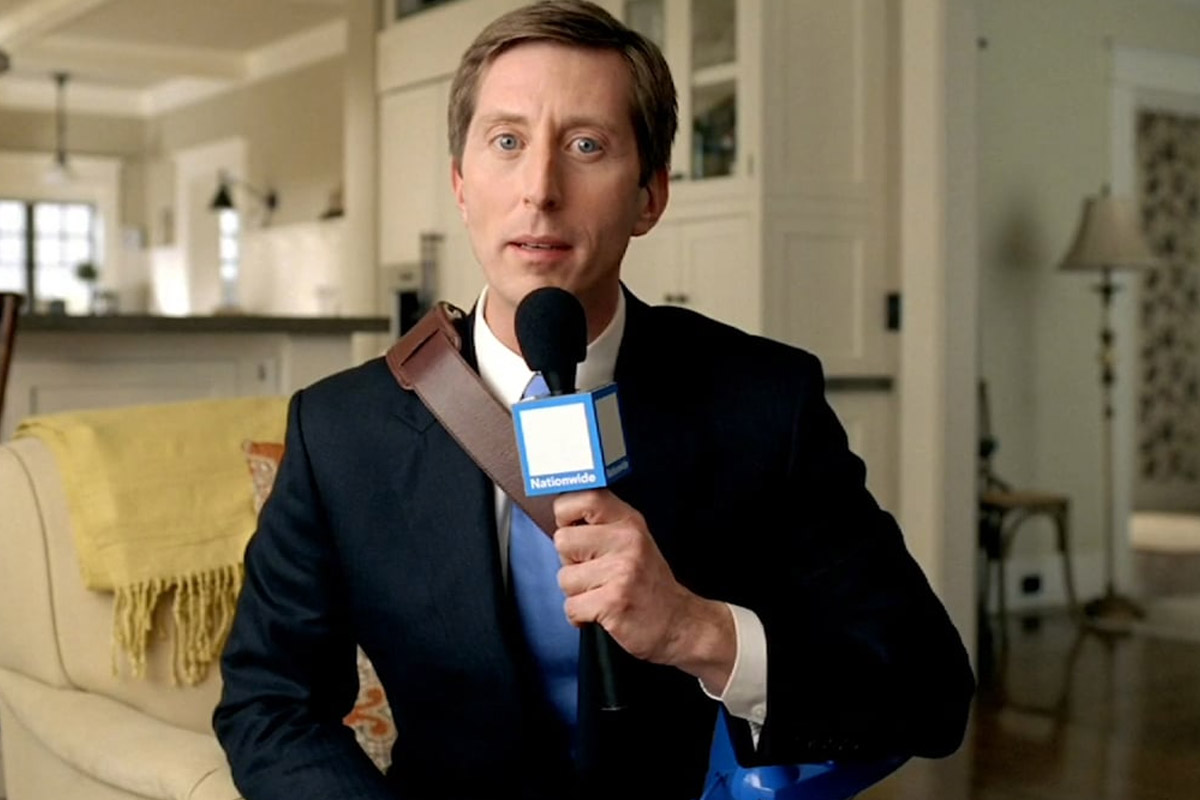 Bob Wiltfong's most popular commercials have to be the ones he did for Nationwide Insurance. The company selected him to play their spokesman in 2010. Wiltfong starred in Nationwide's commercials for their national ad broadcast campaign that lasted throughout the year.
Bob Wiltfong – Now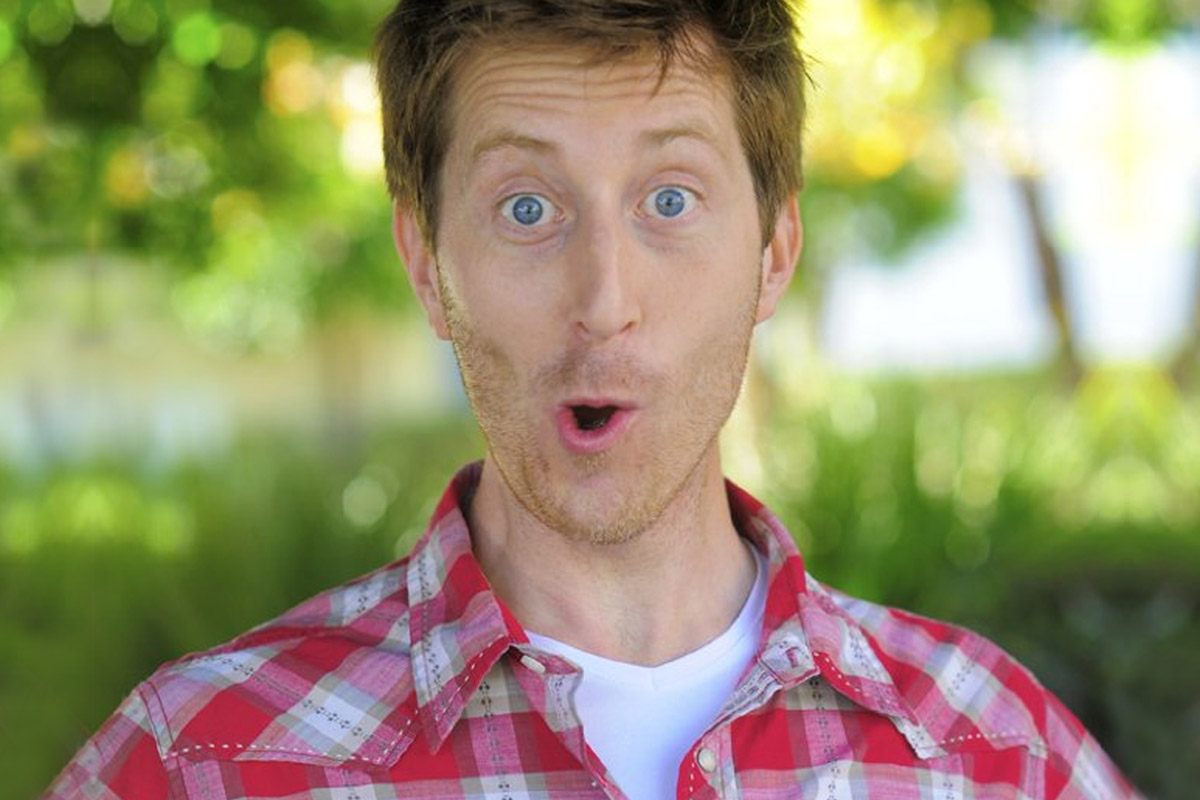 Before acting, Wiltfong was a newscaster for ten years. He later transitioned that work to Comedy Central's "Daily Show" (1996-). He has also appeared on "Late Night with Conan O'Brien" (1993-2000) and "Chappelle's Show" (2003). Some of his best-known roles include parts on "Definitely, Maybe" (2008), "Pepper Dennis" (2006), and "Modern Family" (2012-2020).
Melanie Paxson – Then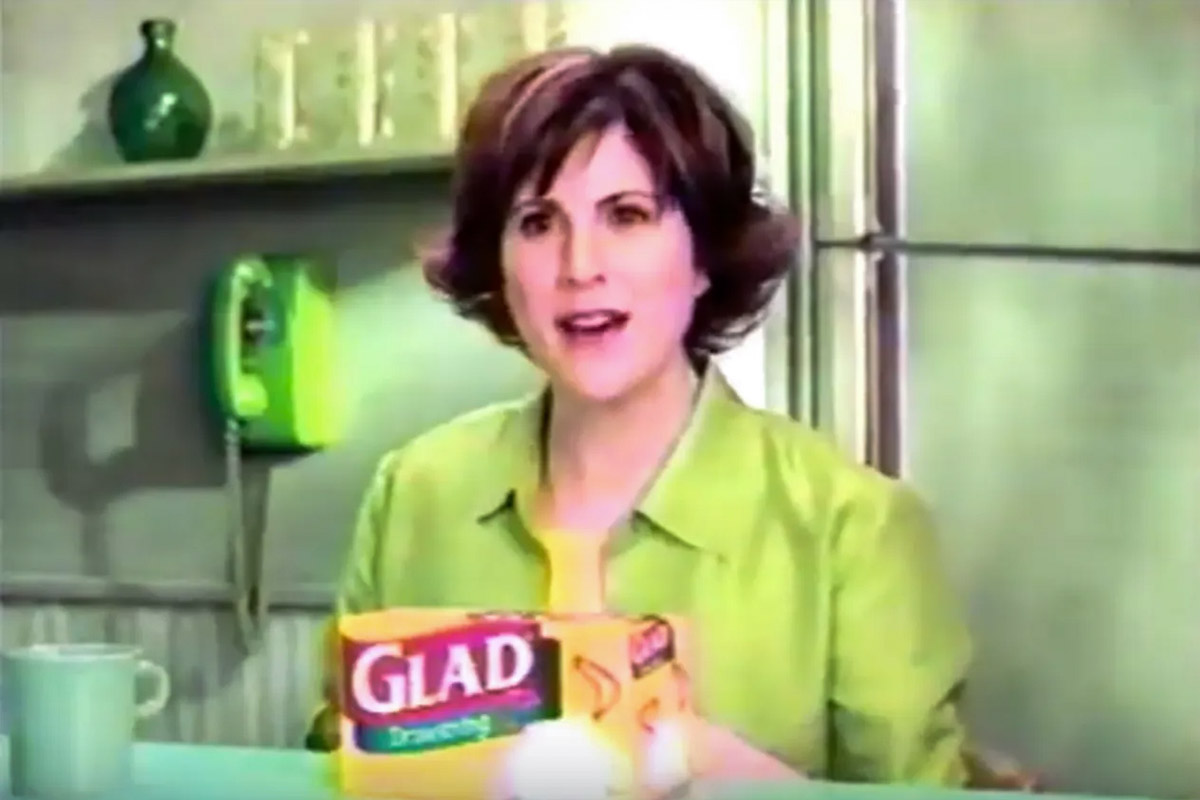 Melanie Paxson was born in Champaign, Illinois, and is a graduate of the University of Missouri. Although Paxson had worked on several TV series, she didn't become popular until she started appearing in Gladware and others' commercials.
Melanie Paxson – Now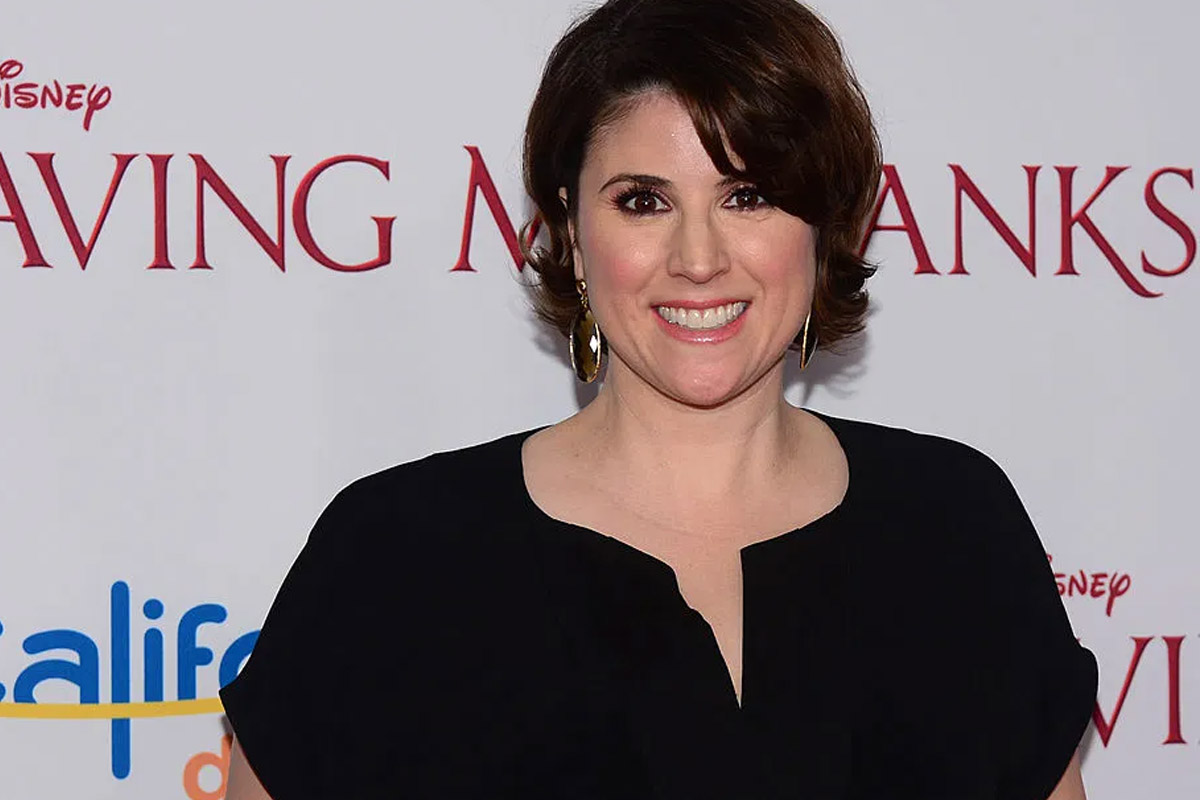 After Paxon slowed down her career in commercials, she started appearing on TV shows again more frequently. Some prominent series Paxon has had reoccurring roles in include "Dealbreakers" (2019) and "Troll Hunters" (2016-2017).
Jerry Lambert – Then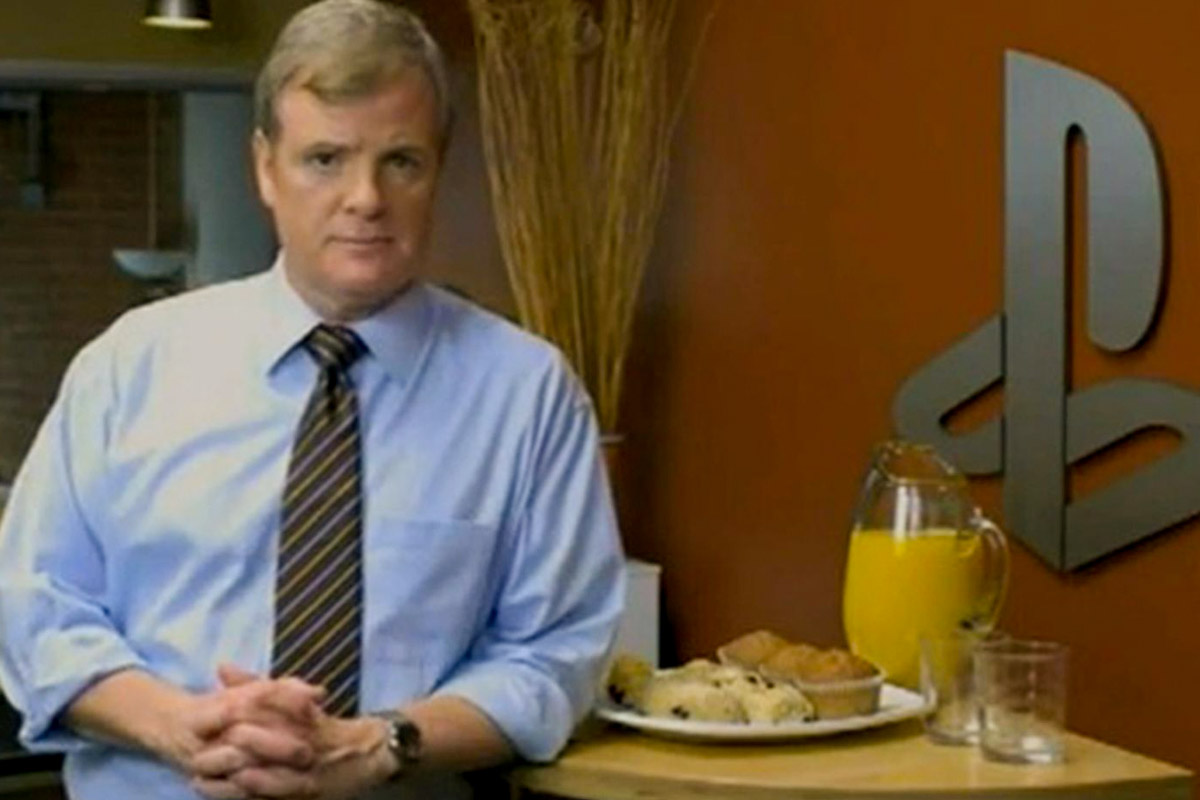 Jerry Lambert was born in Shelton, USA, and is best known for his role as Kevin Butler in Sony's Playstation 3 ads. However, he got in trouble in 2012 with the company after appearing in a Bridgestone tire commercial that contained footage of the competing Nintendo Wii. Ultimately Lambert was removed from the Bridgestone ad.
Jerry Lambert – Now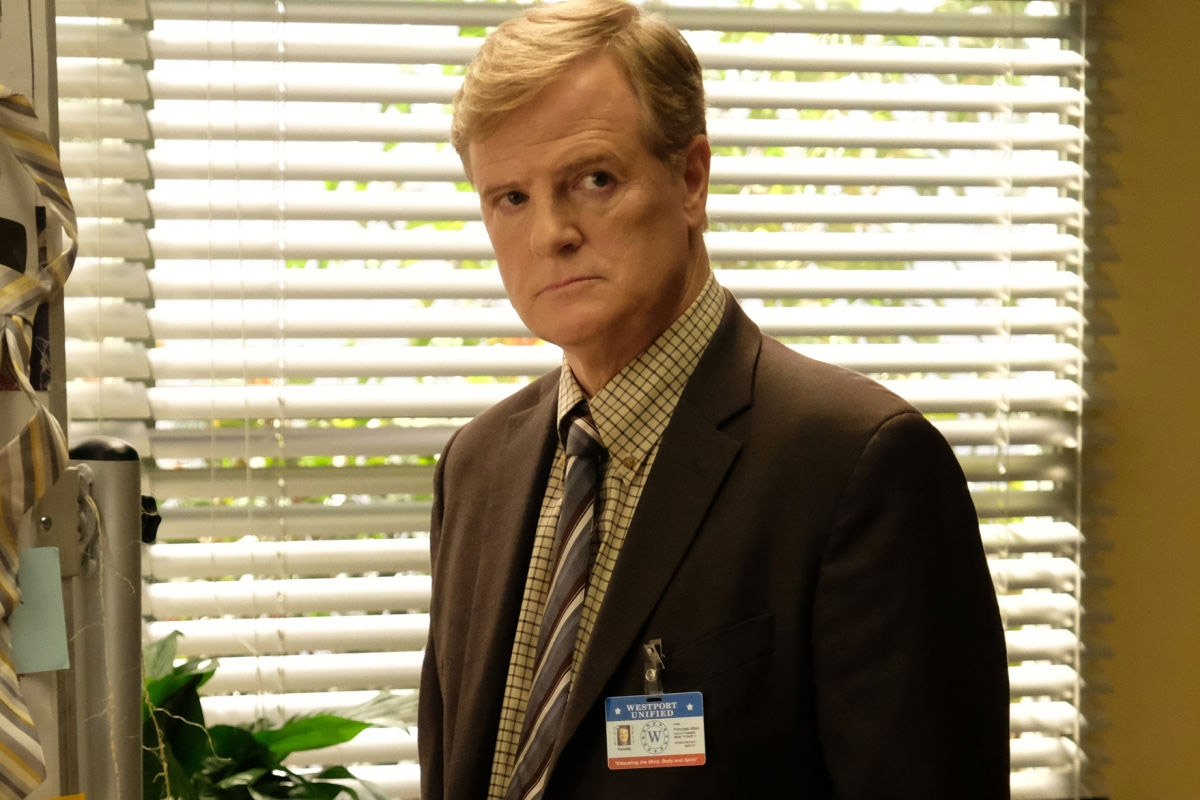 While not in commercials, Lambert has had roles on "Everybody Loves Raymond" (1996-2005) and "Life in Pieces" (2015-2019). Some of his most recent appearances include "Those Who Can't" (2016-2019), a comedy about terrible, terrible teachers, and "American Housewife" (2016-).
Vince Offer – Then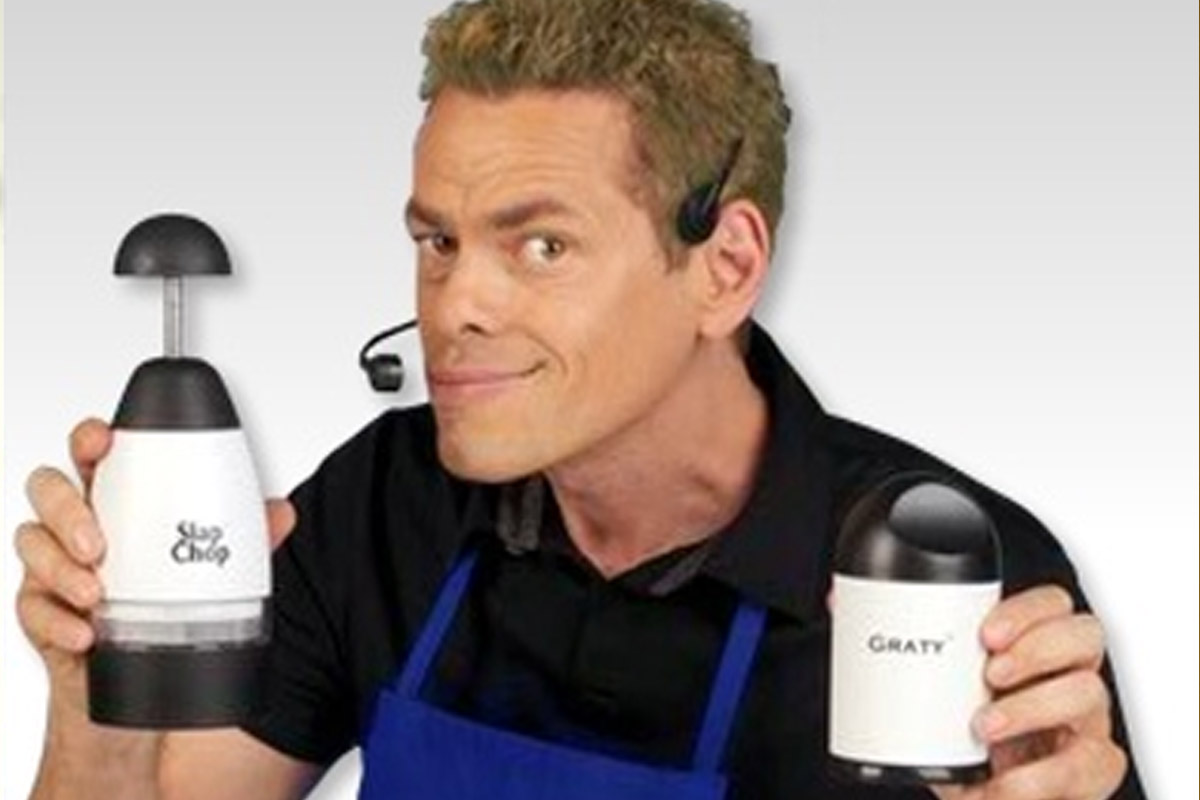 Vince Offer is many things. He's an actor, producer, and commercial star. Some say he's the most popular commercial star in the world, and it's easy to see why. He's the owner of products Shamwow, inVINCEible, and Slapchop, and these products have sold millions.
Vince Offer – Now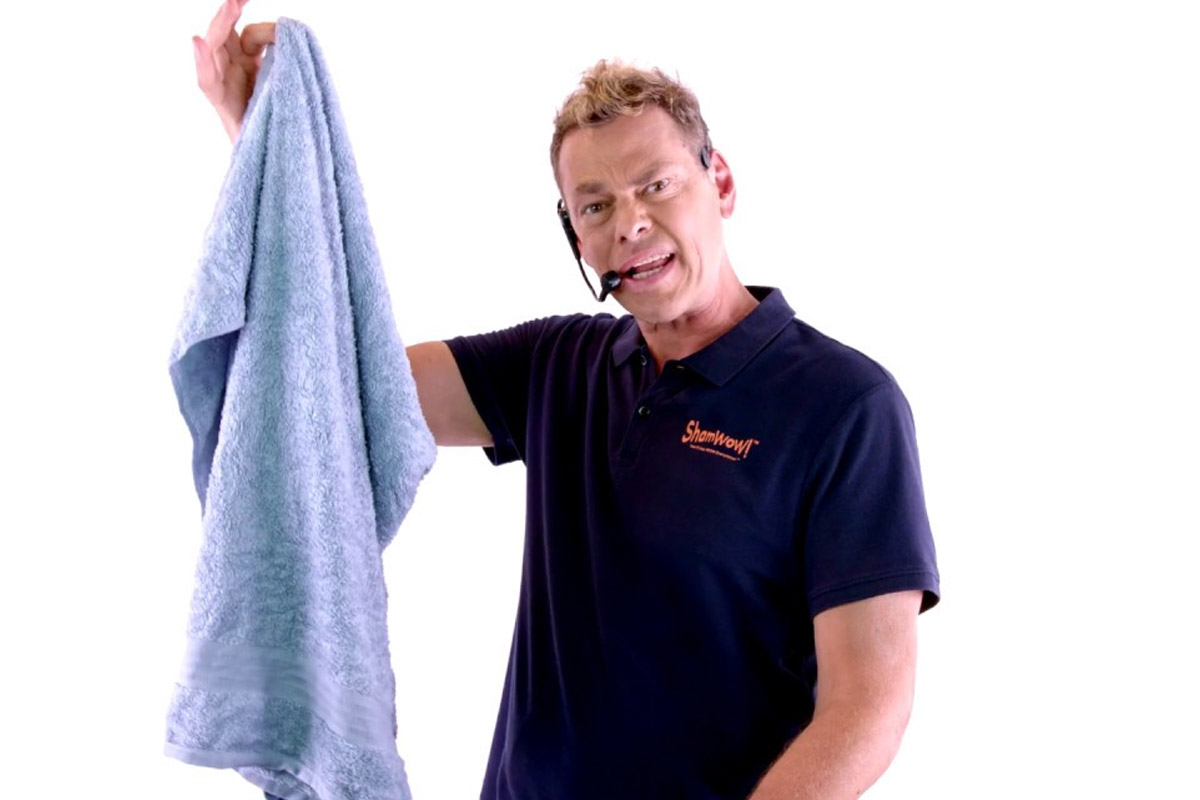 Outside of commercials, Vince has also appeared in movies like "Jack and Jill" (2011) and The Clapper (2017). In 2013, Offer even directed his own film called InAPPropriate Comedy (2013), which got, let's say, a mixed reception.  
Stephanie Courtney – Then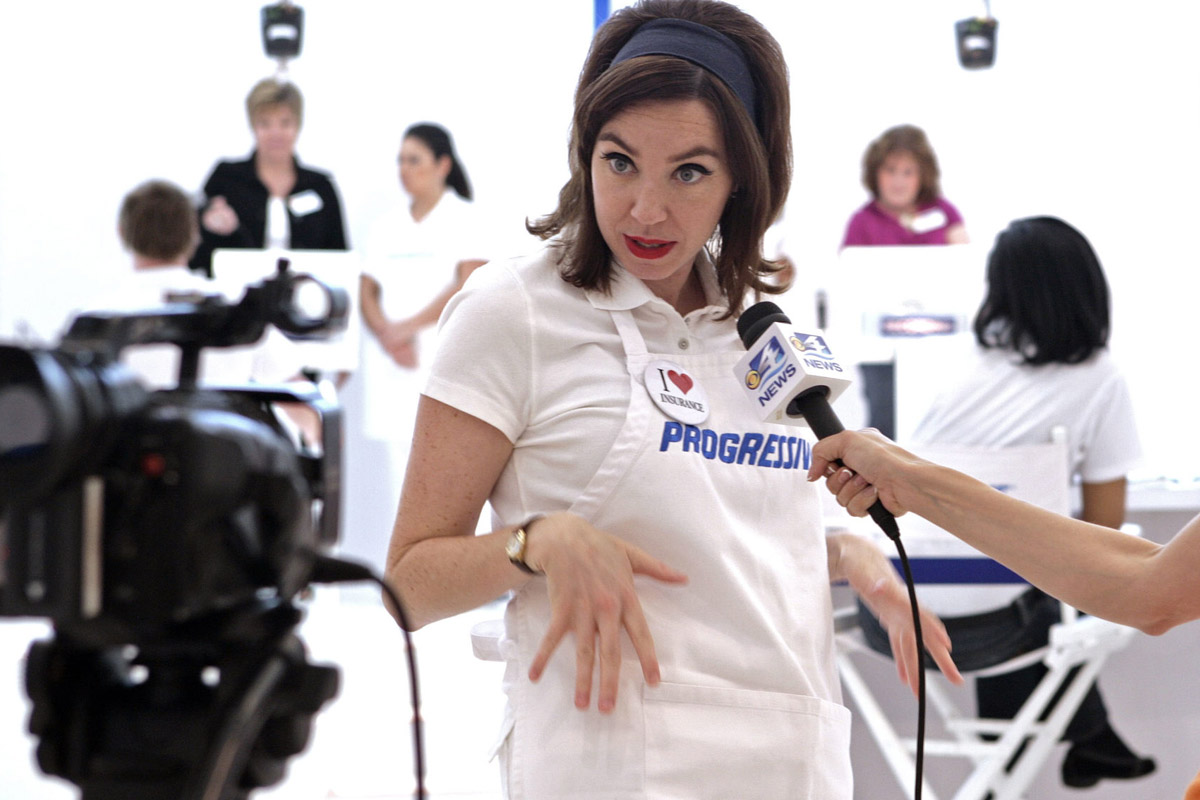 Stephanie Courtney is most famous for playing Flo in the Progressive commercials. Stephanie says that she took the inspiration for the character from her mother. Courtney has played Flo since 2008 and, at this point, seems like the face of the company.
Stephanie Courtney – Now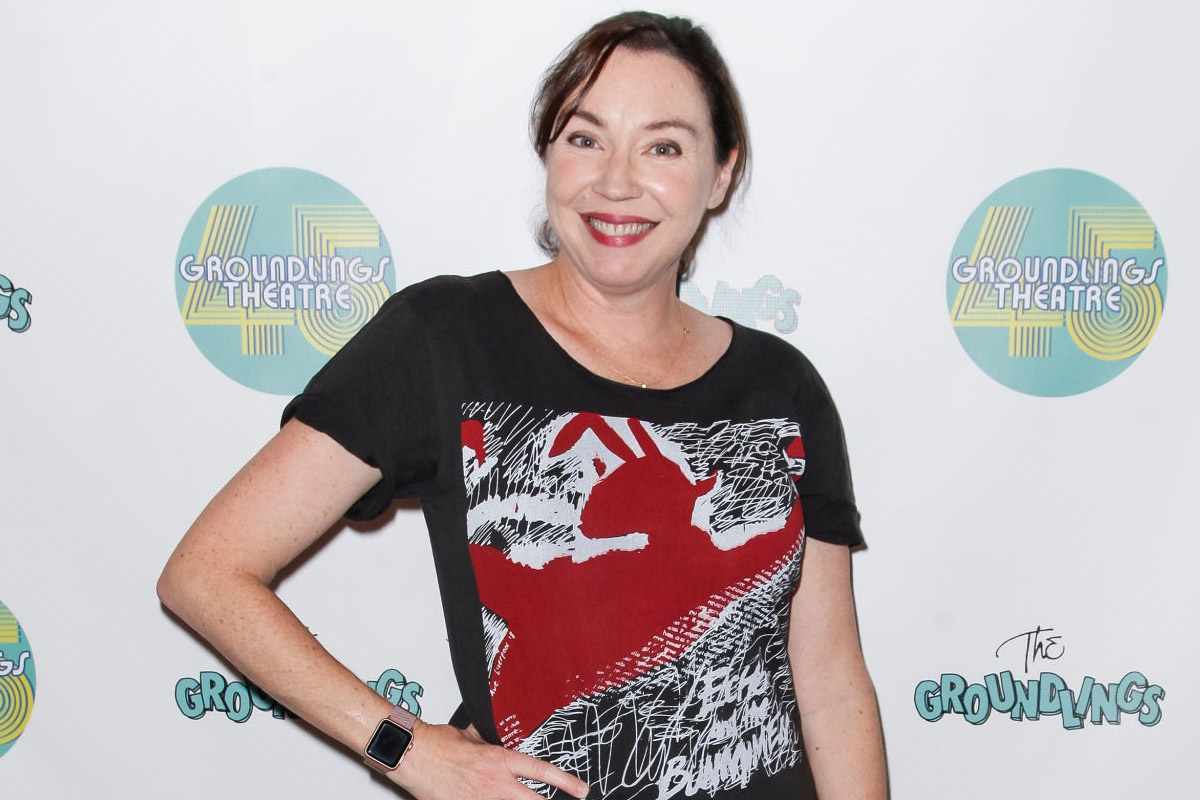 Courtney hails from Stony Point, New York, and is a main company member of the famed Groundlings Theater in Los Angeles. She mostly does stand up but has also appeared in some minor short films. Her most recent works include appearances in the "Mike Tyson Mysteries" (2014-2020) and "The Goldbergs"( 2013), an ABC comedy show.
Laurel Coppock – Then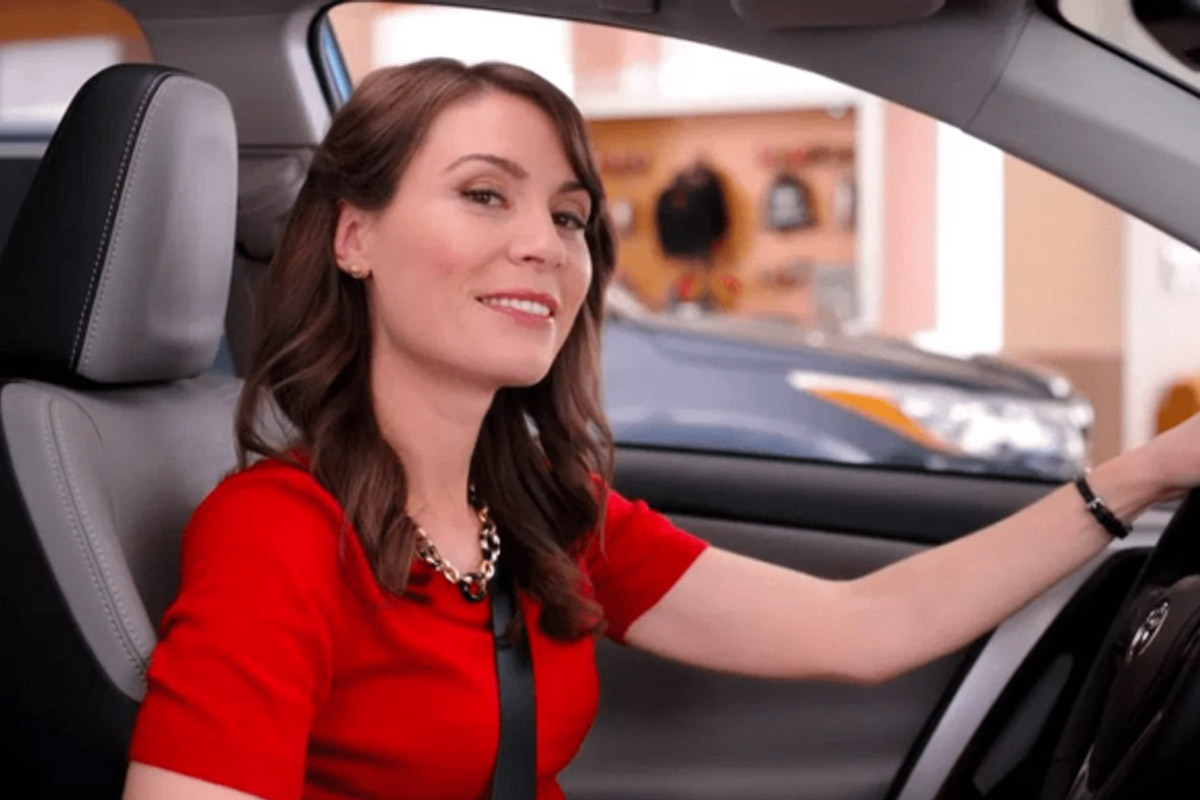 Laurel Coppock has appeared in many commercials over the years, but she's probably most known for her role as Toyota spokeswoman, Jan. It's always fun to see how excited people in those ads get over Toyota of all things.
Laurel Coppock – Now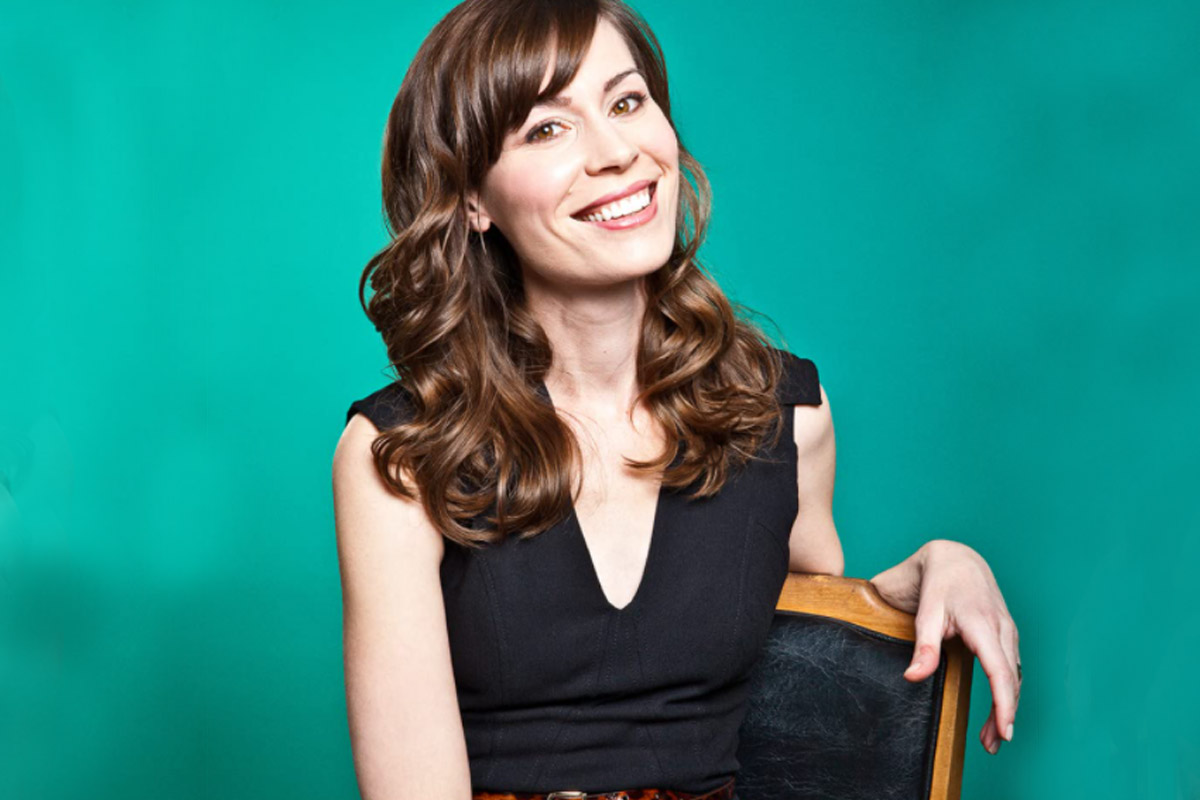 Aside from speaking for Toyota in their commercials, Coppock also appeared in series like "Two Broke Girls" (2011-2017), "Arrested Development" (2003-2019), and "Modern Family" (2012-2020). She also appeared in "The Office" (2005-2013) and "Crazy Stupid Love" (2011). One of Coppock's most recent work is "Computer Networking" (2018), a short comedy.
Dean Winters – Then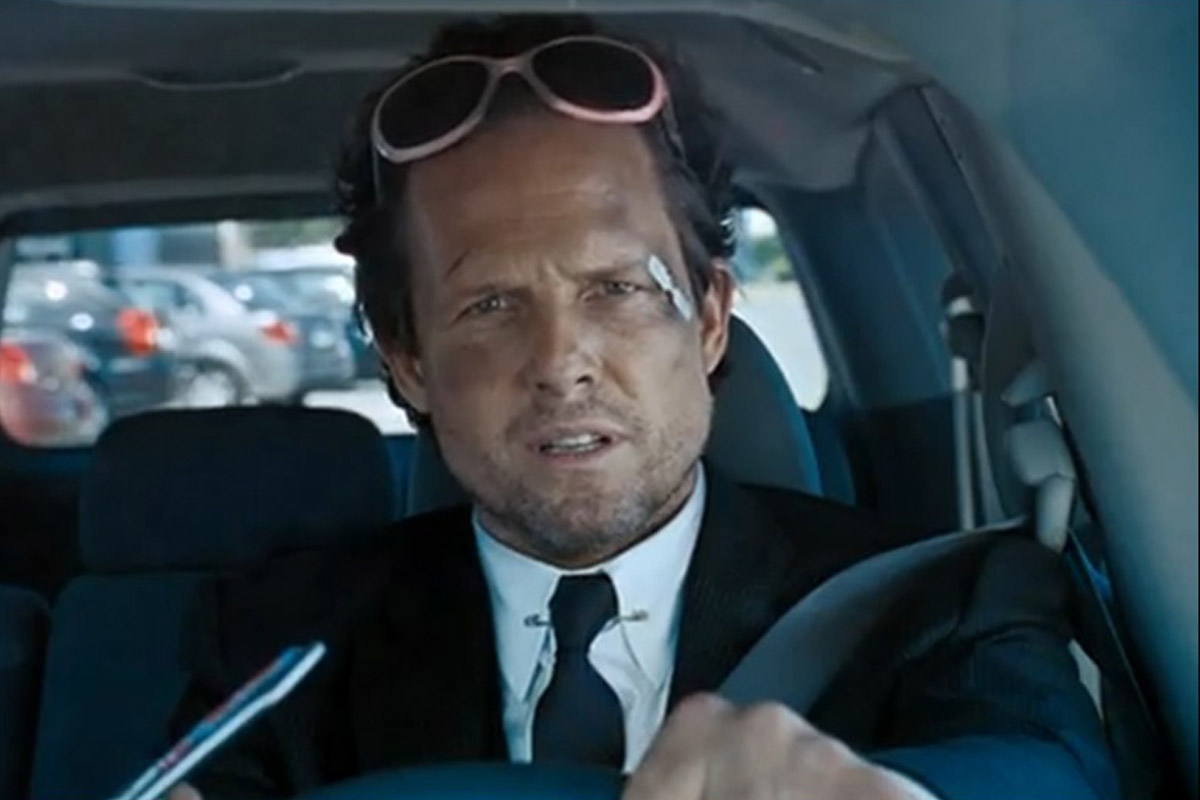 Dean Winter's most popular commercial appearance has to be the one where he acted like a teenage girl and went around bashing cars. To be fair to Dean Winters and Allstate (the commercial was for), many people do go around smashing others' vehicles.
Dean Winters – Now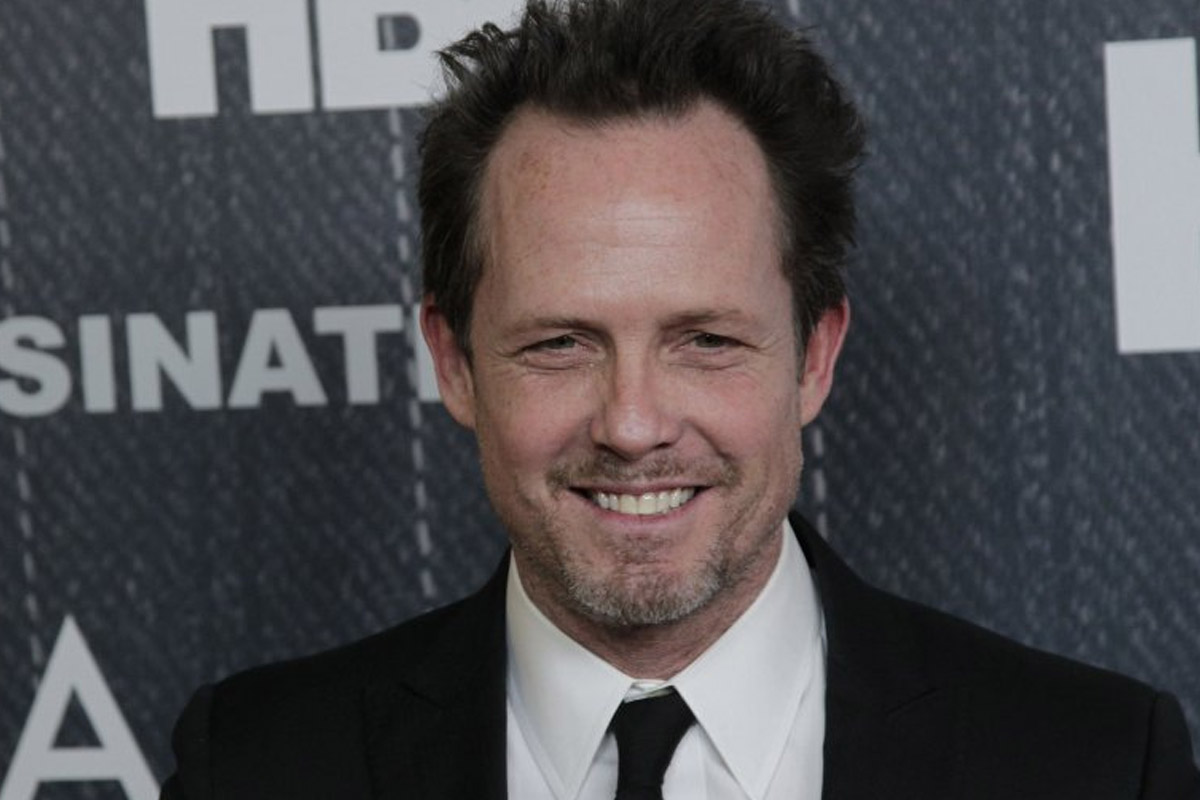 Dean Winters is a very accomplished actor. He is probably most known for his role as Ryan O'Reilly in "OZ" (1997-2003). He's also played minor roles on loads of shows like "Third Watch" (1999-2005), "The Twilight Zone" (2002), "Millennium" (1996-199), and "Undercover" (2016). You may also recognize him from his appearance on "Brooklyn Nine-Nine" (2013-) or Part One (2004) of the hit "John Wick" Film Series.
Carly Foulkes – Then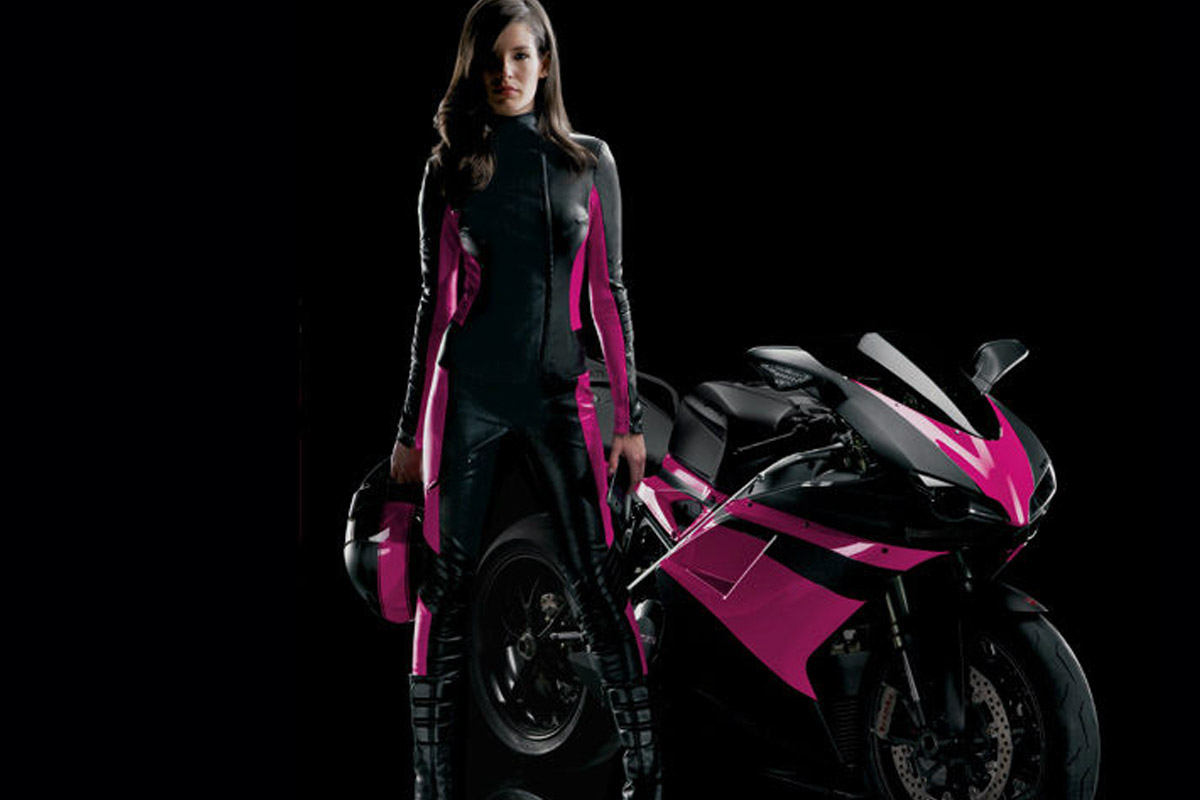 Carly Foulkes is perhaps most known for her role as the biker girl on the T-Mobile 4G commercials from 2010 to 2013. In the commercials series, she wore pink and white dresses and generally looked like someone you would never want to mess with.
Carly Foulkes – Now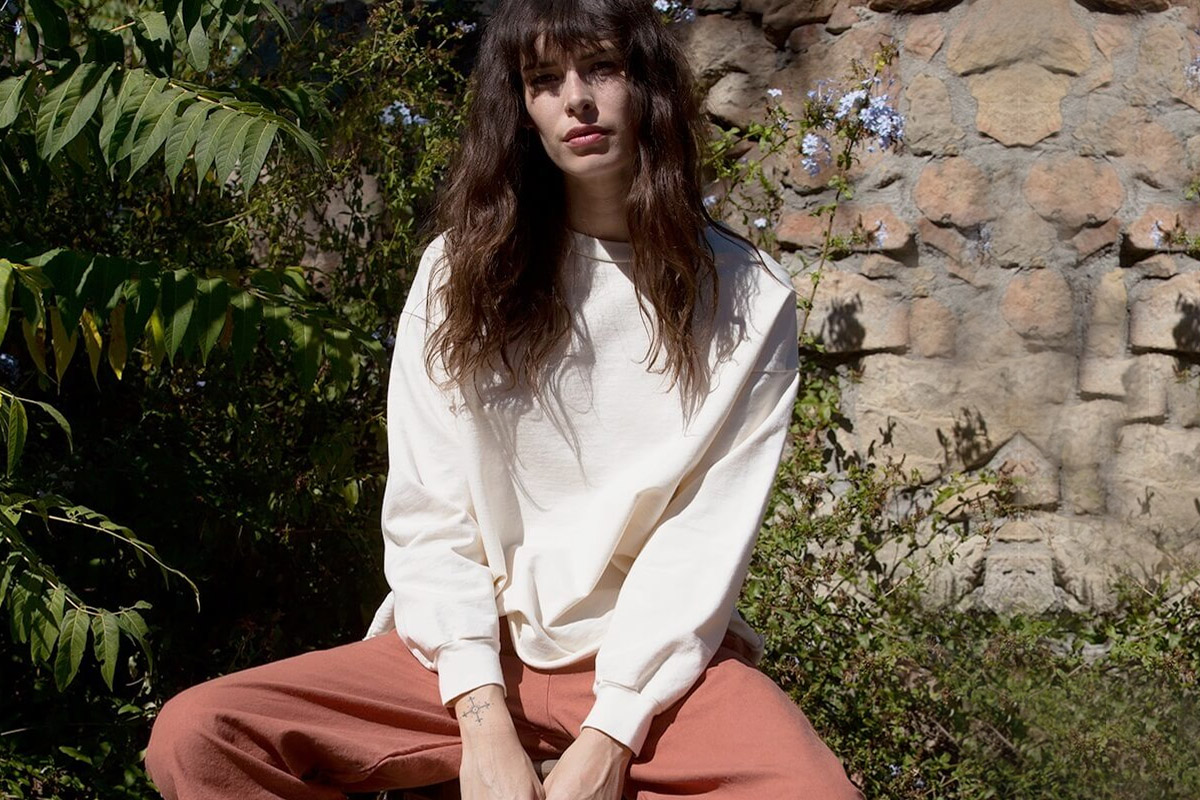 Foulkes was born in Toronto, Canada, and is well known for roles in "The Blanket" (2011), "Momentary" (2012), and "Somewhere Else" (2013). One of her latest appearances is the short comedy sci-fi movie Ugh! (2018). Foulkes is also an accomplished model.