40 Celebrity Daughters Who Are A Chip Off The Ol' Block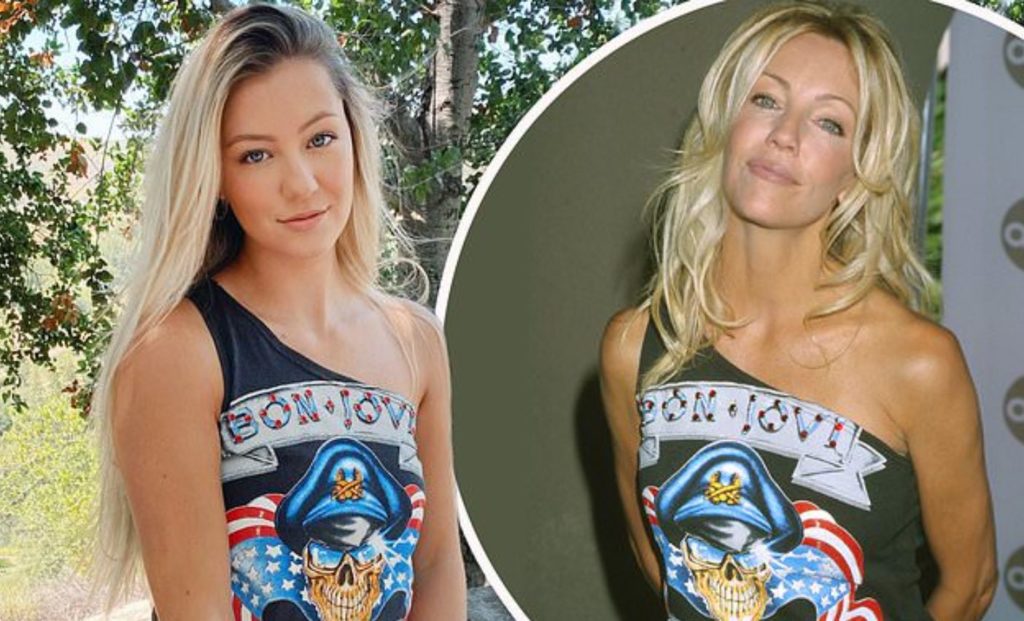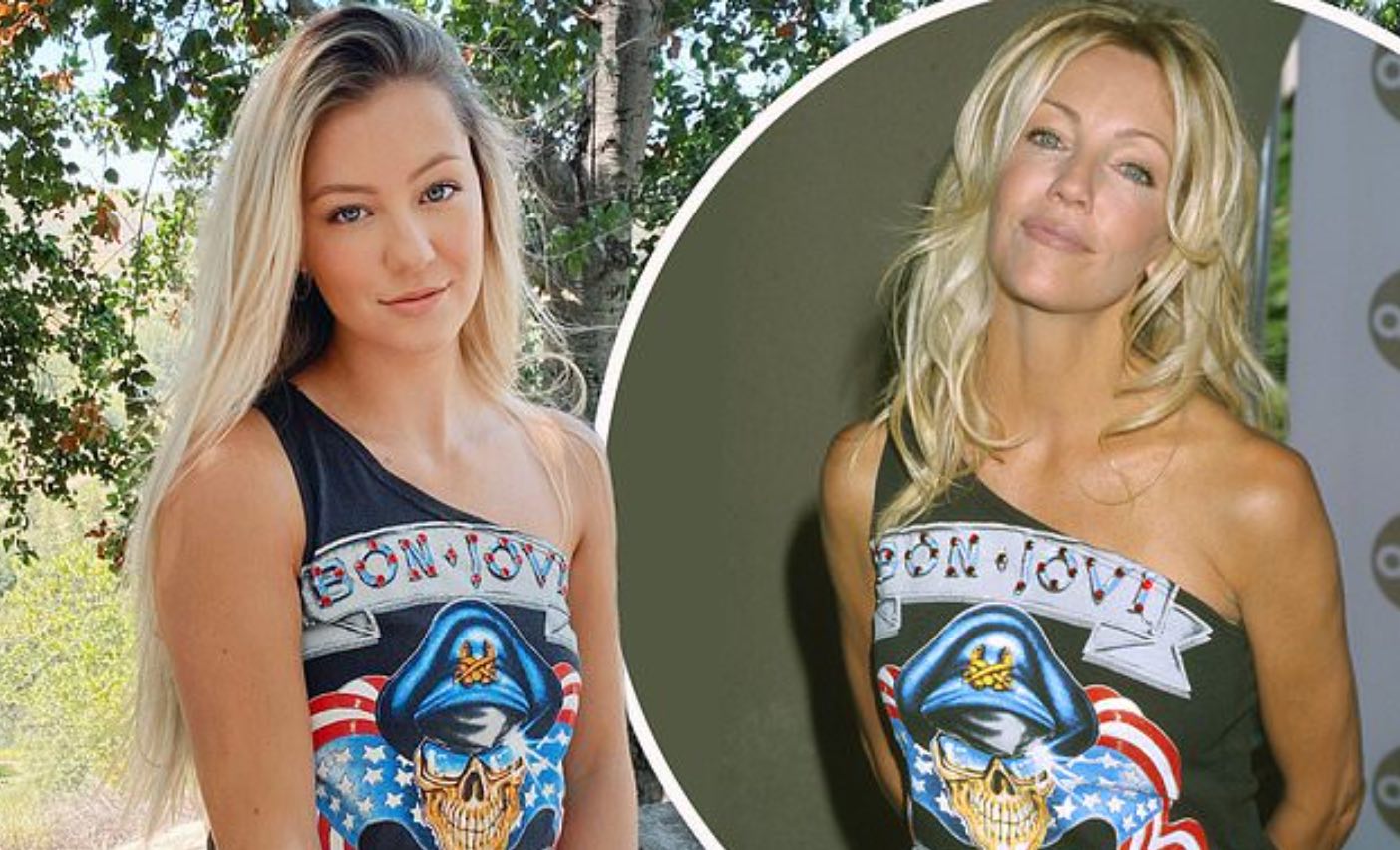 It's kind of crazy to think about these legendary actors we all grew up with now having children who are in the process of becoming legendary themselves! The following individuals you are about to see are the direct offspring of some of the most famous people on the planet…check it out!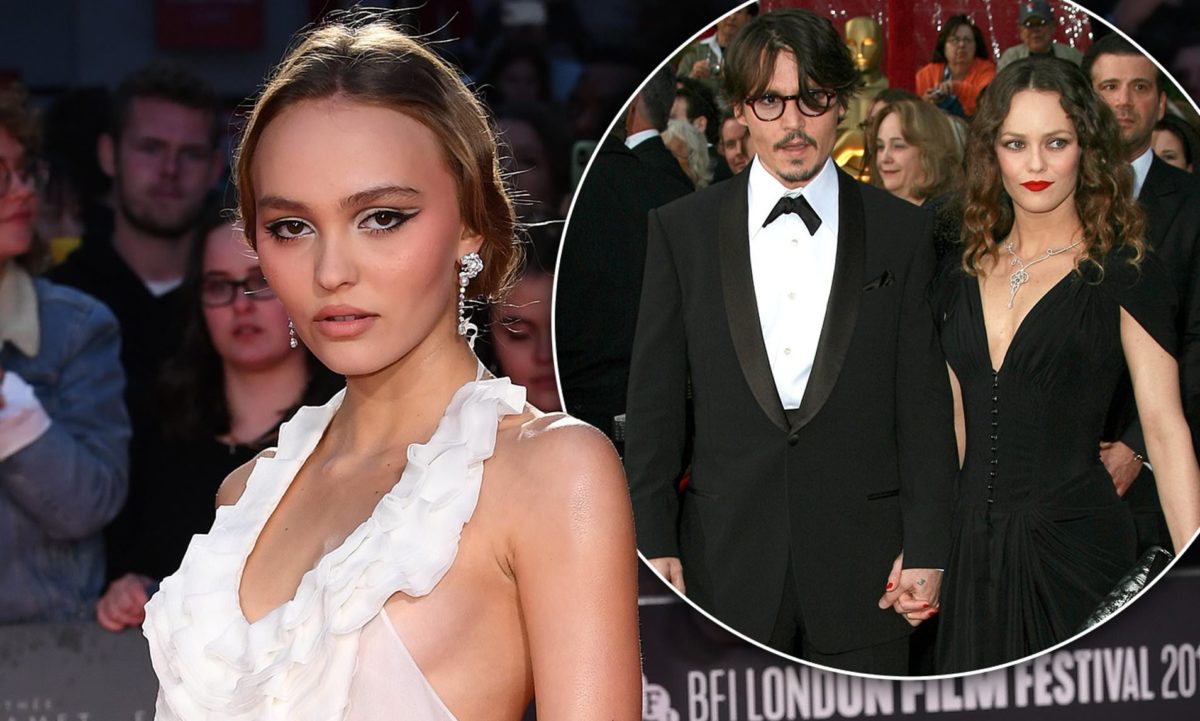 Lily-Rose Depp (Vanessa Paradis & Johnny Depp)
Johnny Depp and Vanessa Paradis are one of best-known names in Hollywood. Today, it seems their daughter, Lily-Rose Depp, is going that route too. Lily-Rose began her acting career with small roles in movies like Tusk. However, within two years, she went on to star in The Dancer, Planetarium, and The King.
Cindy Crawford up next…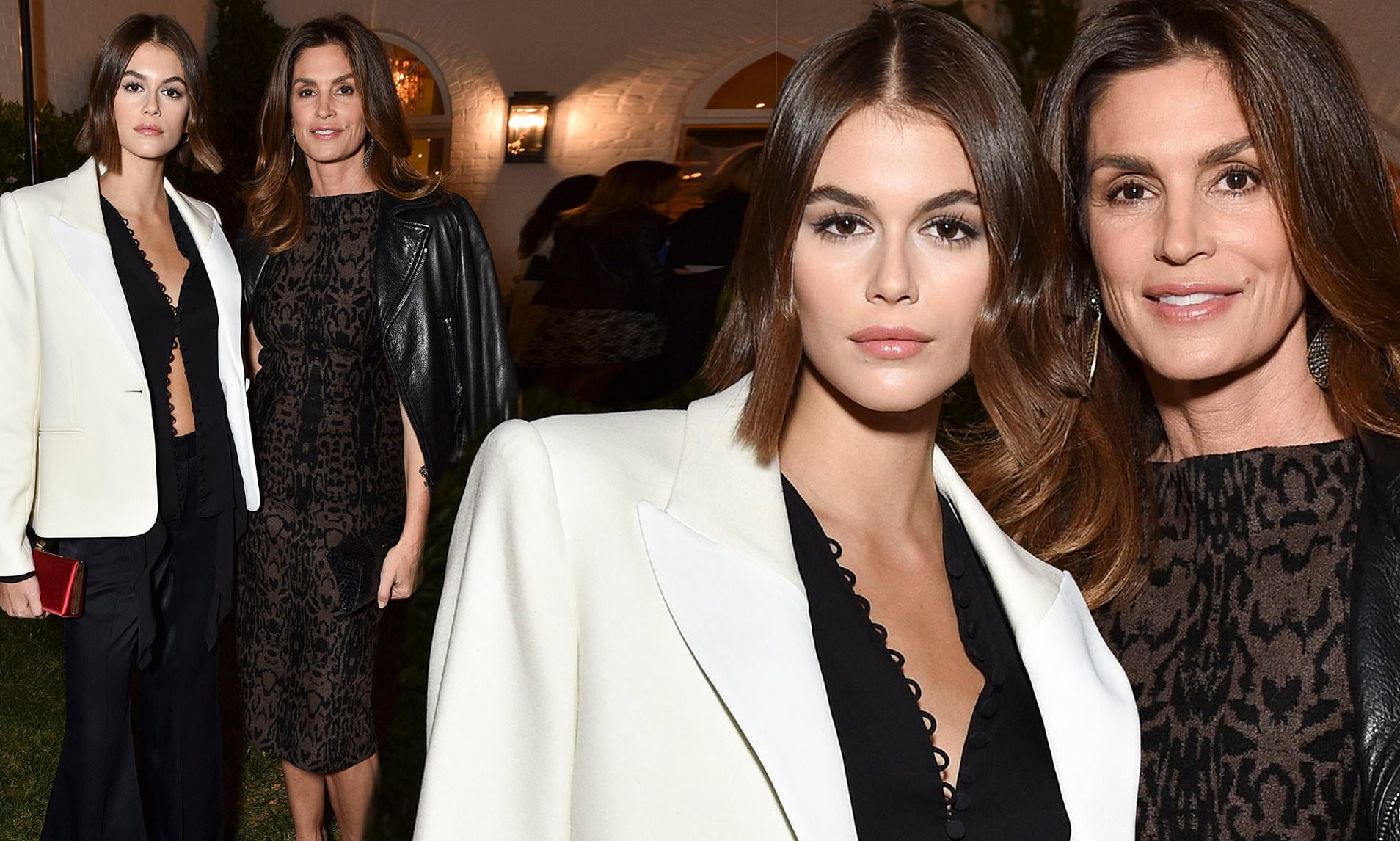 Kaia Gerber (Cindy Crawford & Rande Gerber)
Kaia Gerber is the daughter of Cindy Crawford and Rande Gerber. Although she's just 19, Kaia is now one of the hottest models out of America. She's walked for Burberry, Marc Jacobs, Fendi, Givenchy, Chanel and Micheal Kors. She's also made the cover of several magazines like Teen Vogue and Pop Magazine.
What does Madonna's daughter look like?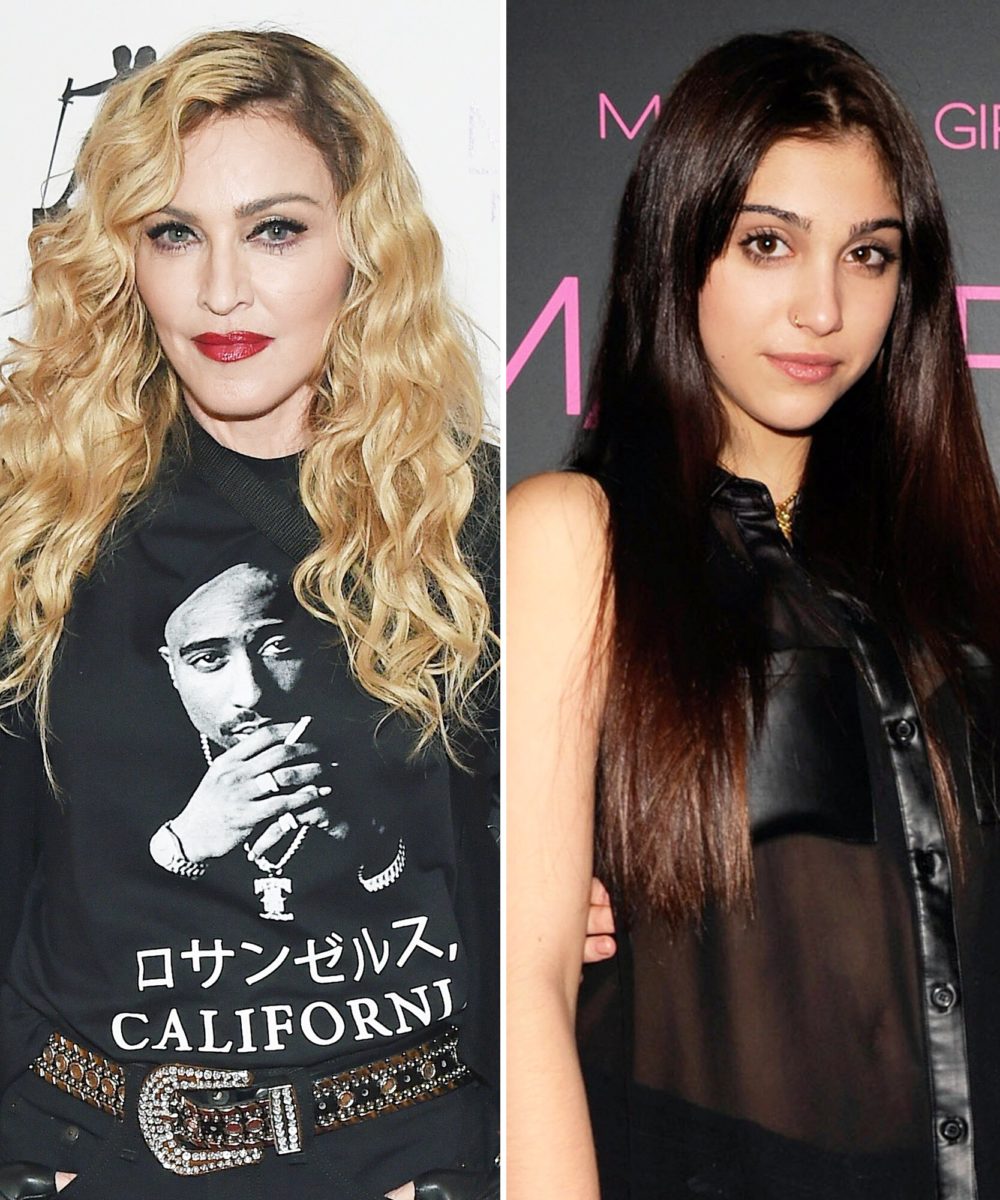 Lourdes Leon (Madonna & Carlos Leon)
Lourdes Leon is Madonna's eldest daughter, and she's begun to make a name for herself in the fashion world. She's starred in campaigns for the likes of Miu Miu and Stella McCartney. She's also walked in the Gypsy Sport's New York Fashion Week show.
Reese Witherspoon's daughter is a spitting image…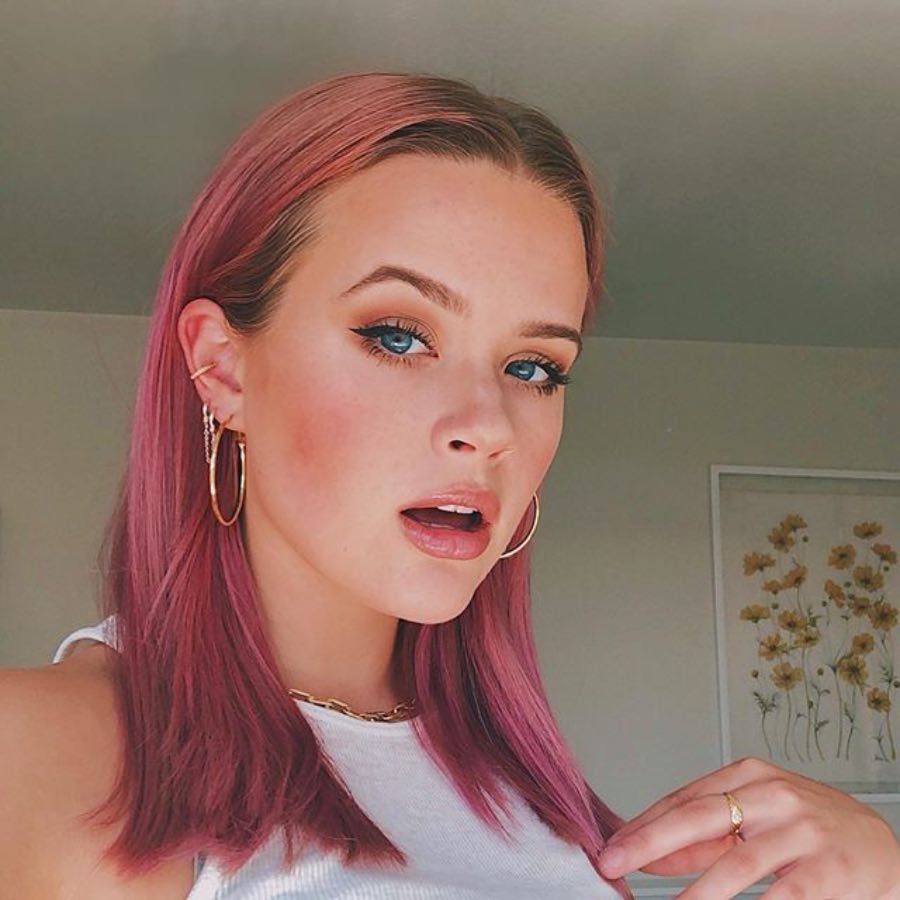 Ava Phillippe (Reese Witherspoon & Ryan Phillippe)
Ava Phillipe, the young daughter of Reese Witherspoon and Ryan Phillipe is now an amazing and talented young lady. She recently starred in the Lookbook for Rodarte's Fall 2018 collection alongside Halle Bailey. In addition to having an amazing modeling career on the rise, Ava is also a budding photographer. All you need to do is follow her on Instagram to see her breathtaking pictures.
Sean Penn's daughter is all grown up now…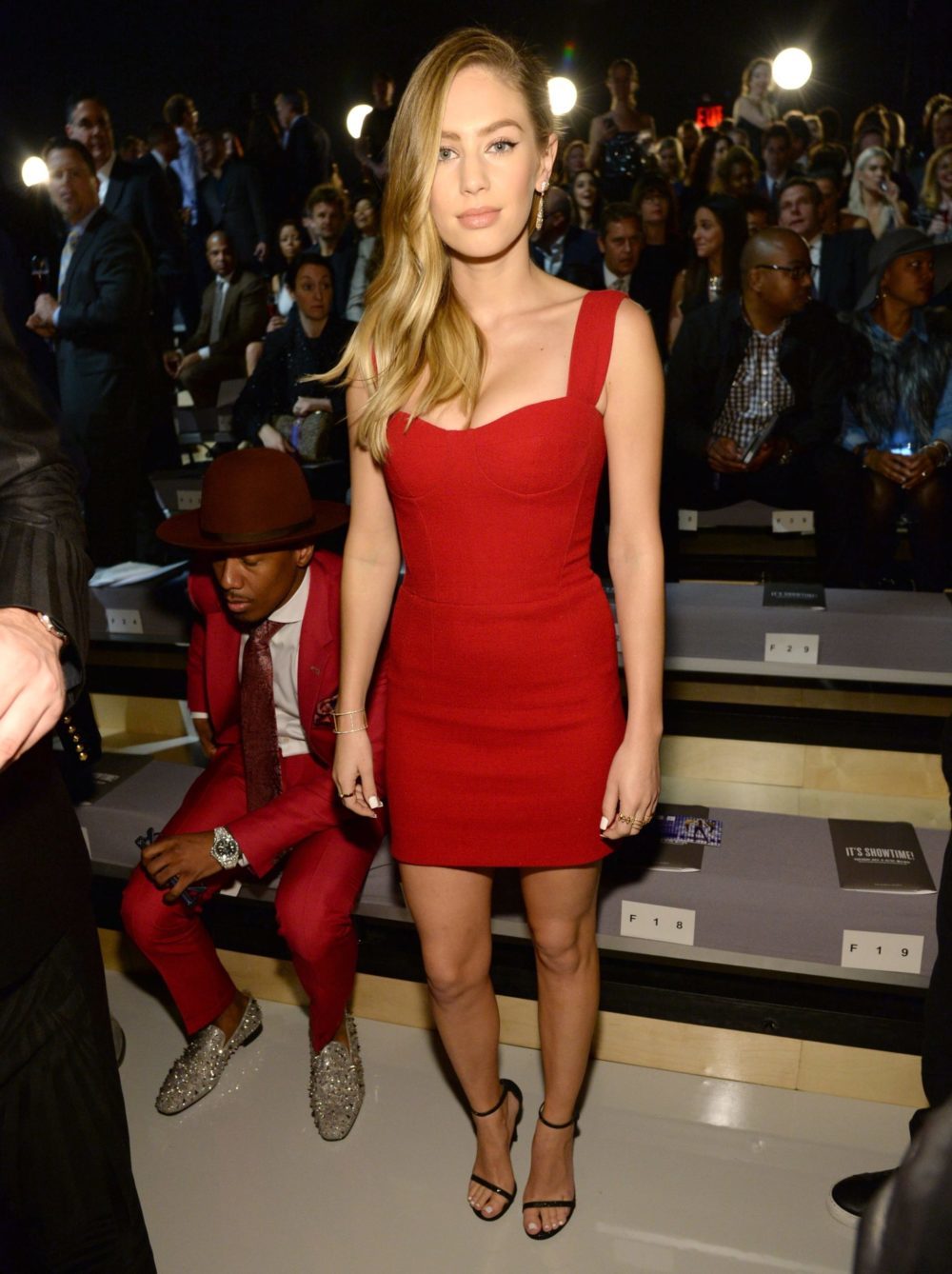 Dylan Penn (Robin Wright & Sean Penn)
Dylan Penn, an American model and actress, is the daughter of actress and actor Robin Wright and Sean Pen. She followed her parent's footsteps and got into Hollywood when she was just twenty-six. Before then, she'd started a career as a model. She'd appeared at number 68 on Maxim annual Hot 100 list in 2014.
The rapper Eminem has included his daughter in several of his songs. What does she look like though?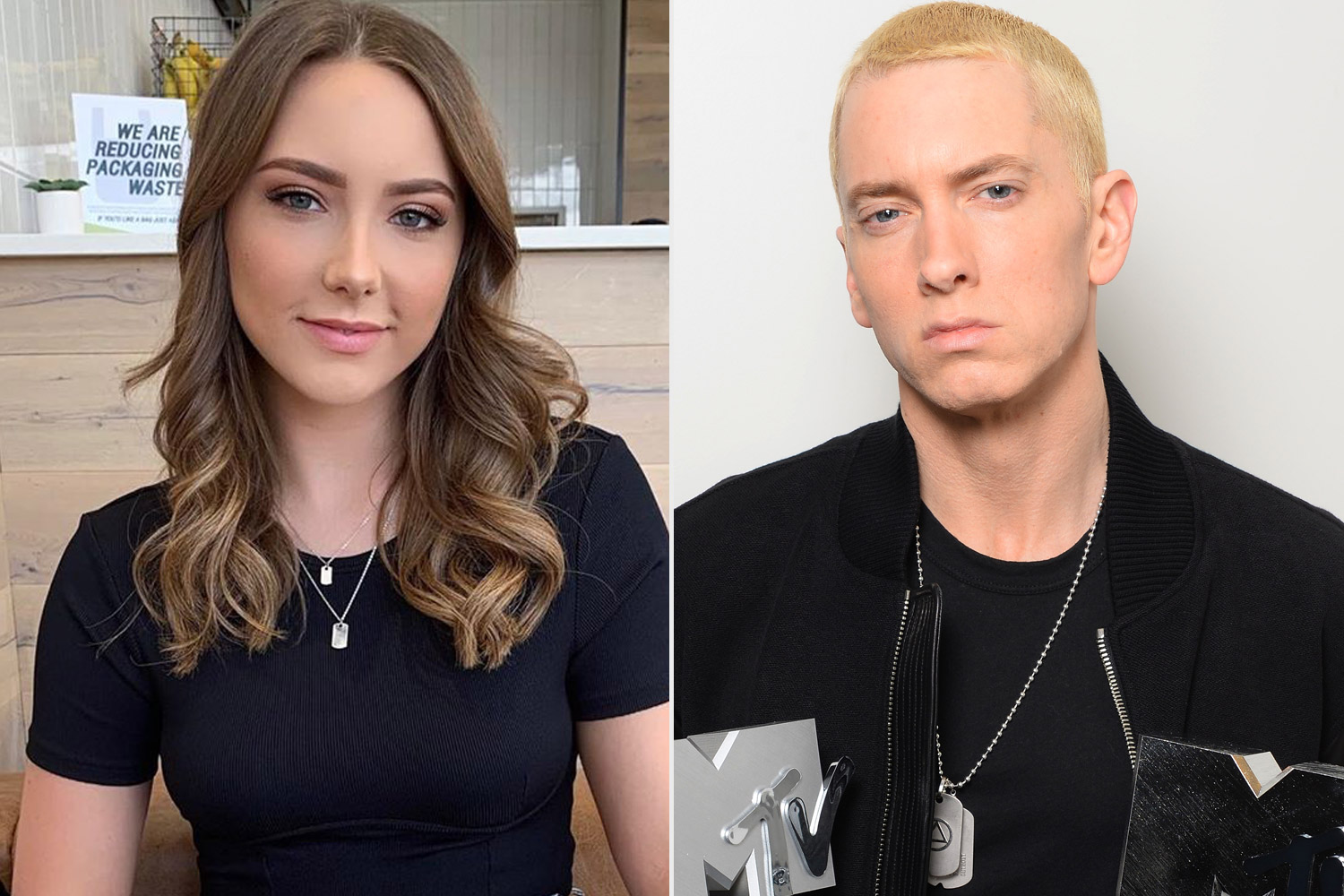 Hailie Jade Scott Mathers (Kim Mathers & Eminem)
Eminem once told the world that his daughter was the reason for his success and the driving force that made him accomplish anything. And it's easy to see why. Today, she's a graduate and an Instagram influencer of the highest calibre. She now has up to two million followers— followership that most influencers would die for.
Alec Baldwin and Kim Basinger made magic…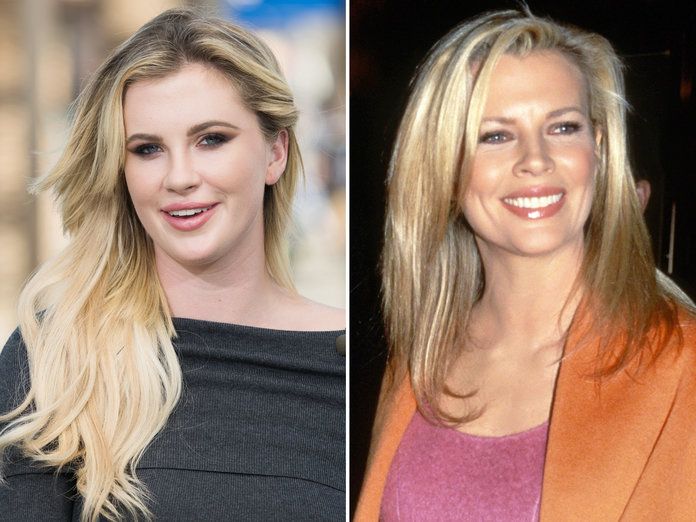 Ireland Baldwin (Kim Basinger & Alec Baldwin)
Ireland Baldwin is an American model and actress, and she's the child of Kim Basinger and Alex Baldwin. She sometimes goes by Ireland Baldwin Basinger, which includes her mother's surname. Asides from being a model, Baldwin has also dabbled in Disk Jockeying. She also studied cinematography at New York Film Academy.
Stephen Baldwin and Kennya Baldwin ALSO made magic….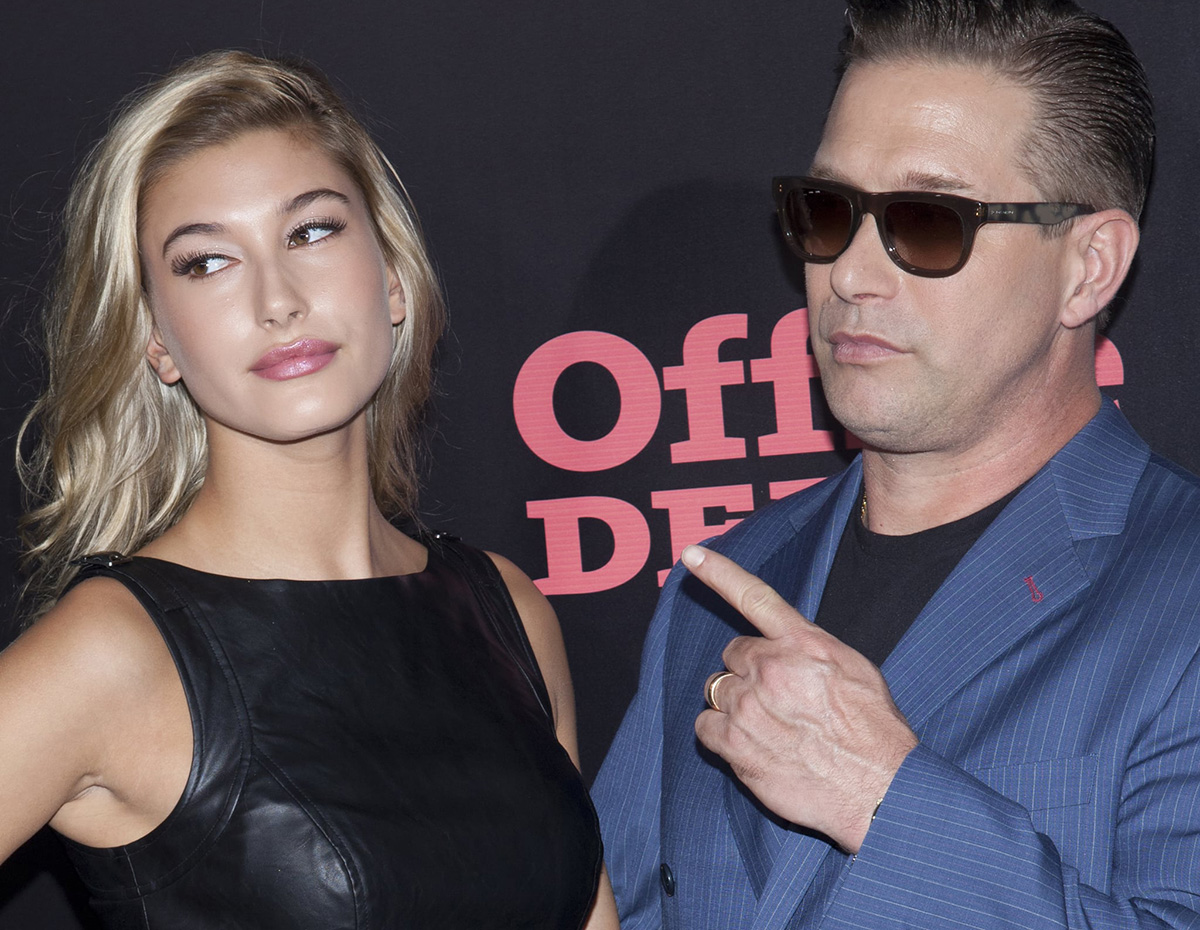 Hailey Baldwin (Kennya Baldwin & Stephen Baldwin)
Hailey Rhode Bieber is the daughter of Kenny and Stephen Baldwin. She's an accomplished model who's worked with design houses like Ralph Lauren, Phillip Plein and Tommy Hilfiger. Hailey is married to Canadian musician Justine Beiber. Hailey and Justin are one of the best-loved couples in Hollywood today.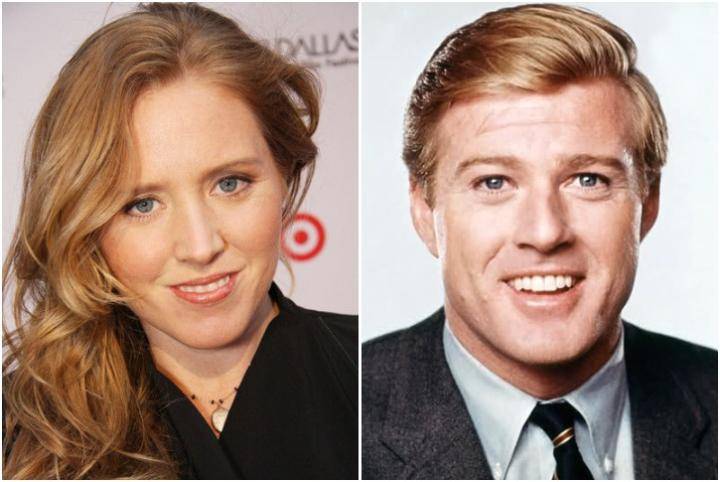 Amy Redford (Robert Redford & Shauna Redford)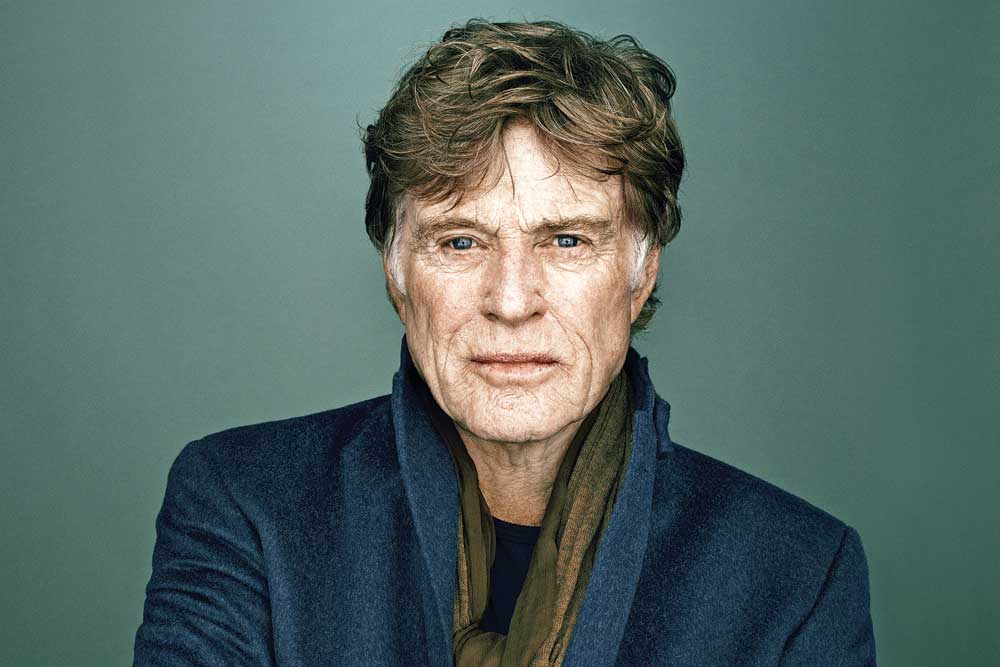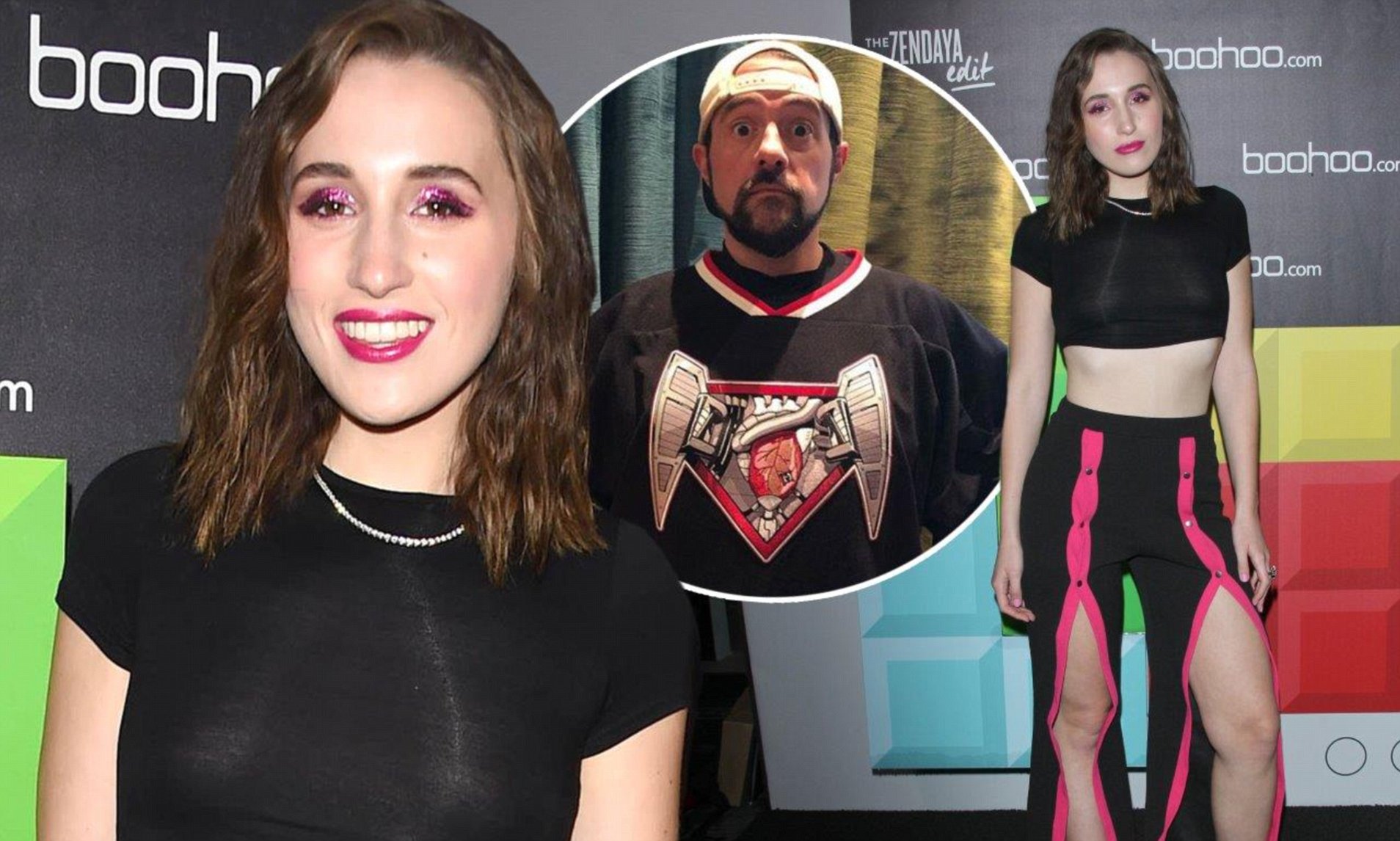 Harley Quinn Smith (Jennifer Schwalbach Smith & Kevin Smith)
Twenty-year-old Harley Quinn Smith is the delight of Kevin Smith and Jennifer Schwalbach Smith. She's an actress, musician, and has appeared in movies like Tusk and it's a spin-off, Yoga Hosers. If you think her name sounds familiar, you're right. Harley was named after Batman villain Harley Quinn. She's also a vegan and hosts a podcast with her dad on veganism.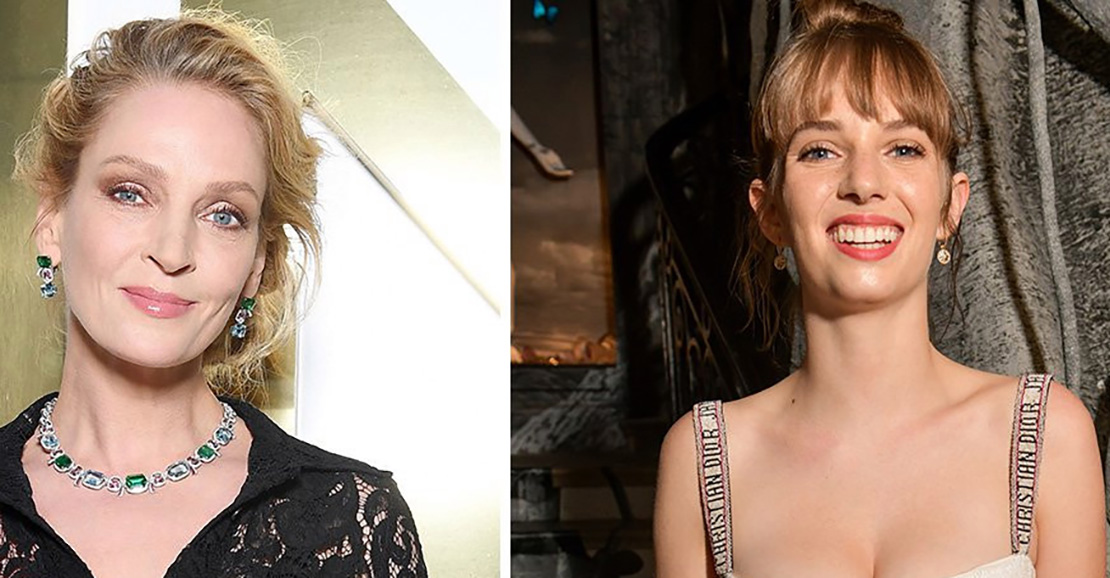 Maya Thurman-Hawke (Uma Thurman & Ethan Hawke)
Maya Thurman-Hawke, born in 1998, is an american model and actress. She's the daughter of Uma Thurman and Ethan Hawke. After dabbling in modelling for a while, Maya got her first television role. She was cast as Jo March in the BBC adaptation of little women. Her breakout role came when she co-starred in the Netflix hit series Stranger things.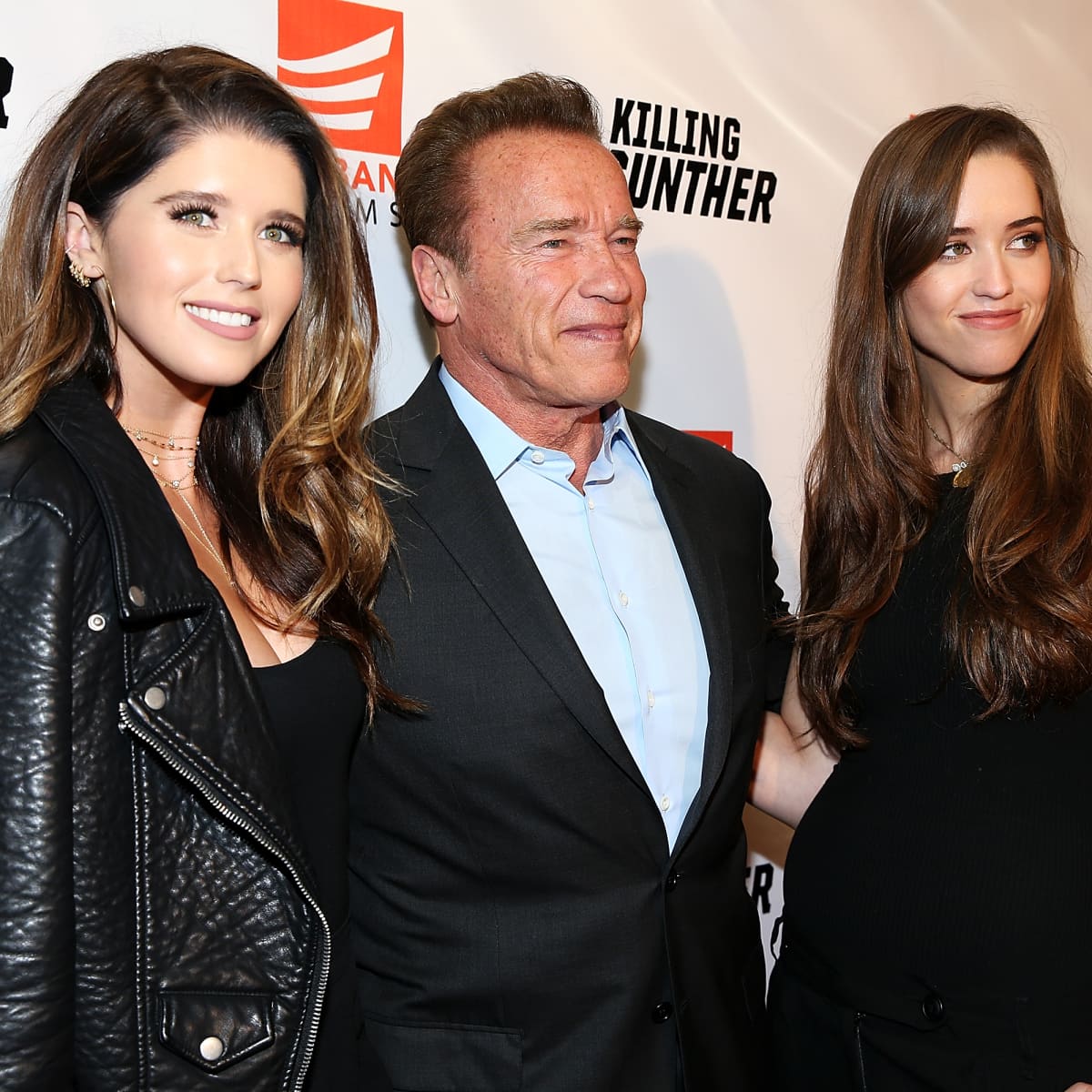 Katherine Schwarzenegger (Maria Shriver and Arnold Schwarzenegger)
Katherine is the eldest daughter of actor, bodybuilder, and celebrity icon, Arnold Schwarzenegger. Unlike her father, she's not interested in the world of film. Katherine is more interested in writing books, controlling her mental and physical health, and bringing hope to people dealing with positivity issues. That's sure more fulfilling than shooting aliens like her dear father used to do.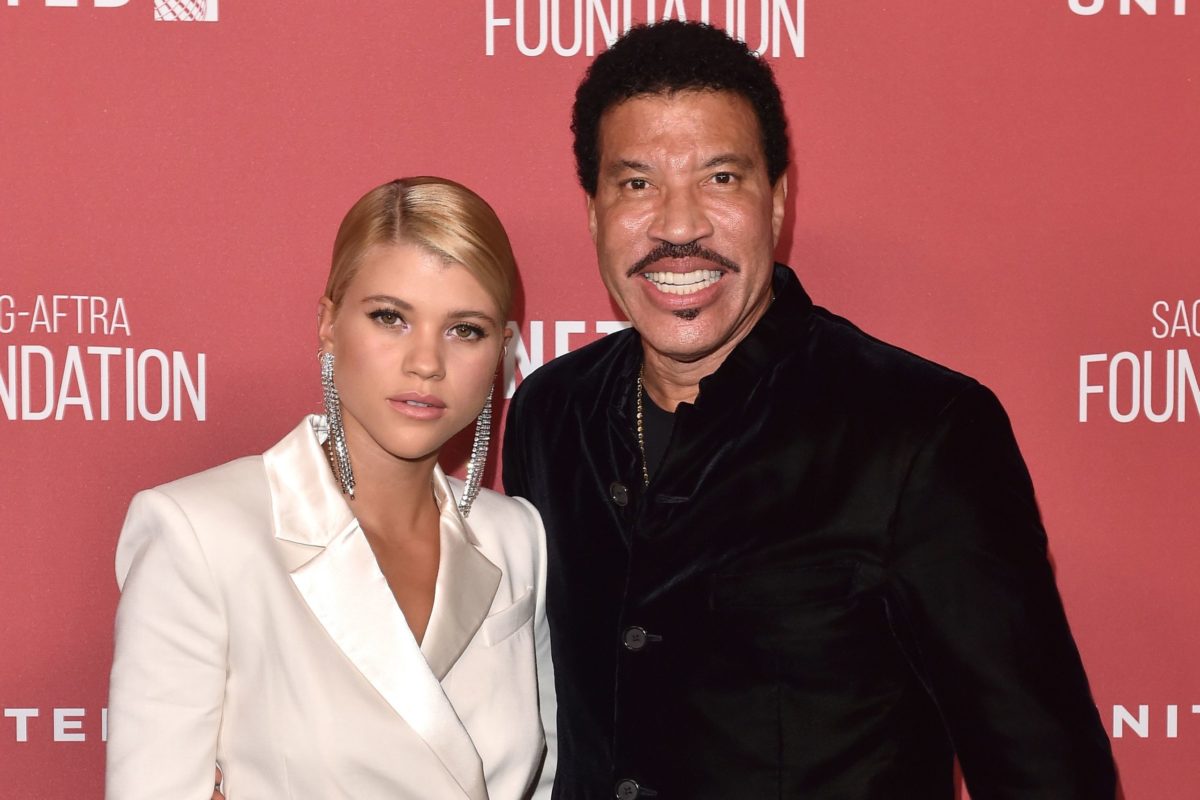 Sofia Richie (Diane Alexander & Lionel Richie)
Sofia Richie, daughter of Lionel Richie and Diane Alexander, is an American model and fashion designer. She has worked with lots of popular brands like Micheal Kors, Tommy Hilfiger and Chanel. The twenty-year-old started her modelling career at 14 and has since then gone on to become one of the most popular models in the Industry.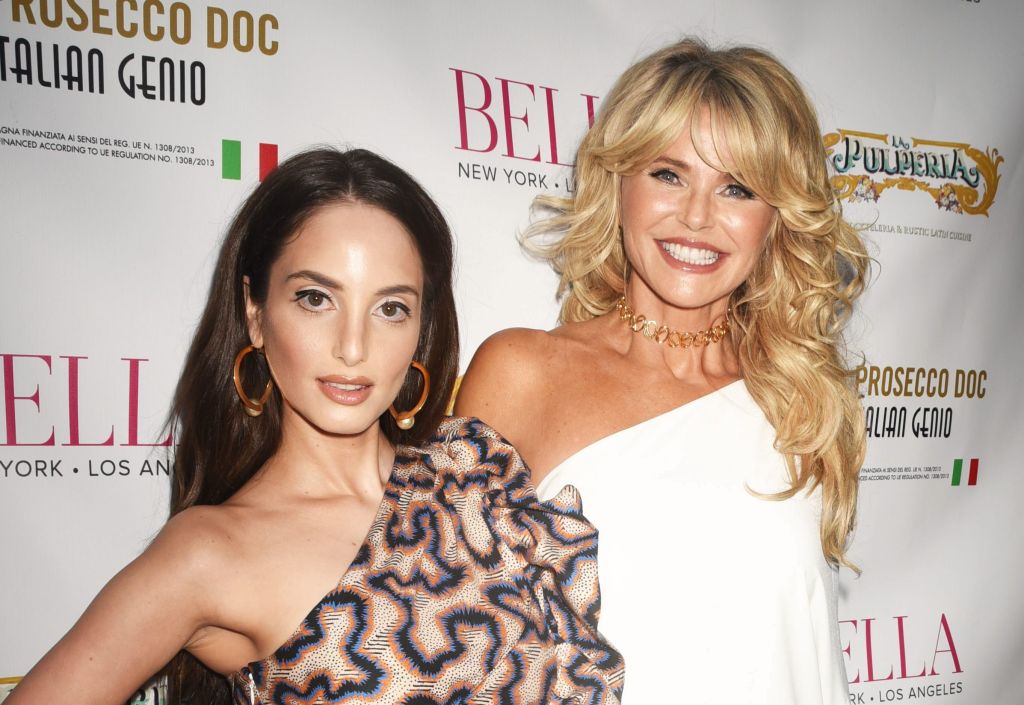 Alexa Ray Joel (Christie Brinkley & Billy Joel)
Thirty-four-year-old Alexa Ray Joel is the daughter of singer-songwriter Billy Joel and model Christine Brinkley. In 2006, Joel released an EP (sketches), and she's gone on to release several other singles on international record labels.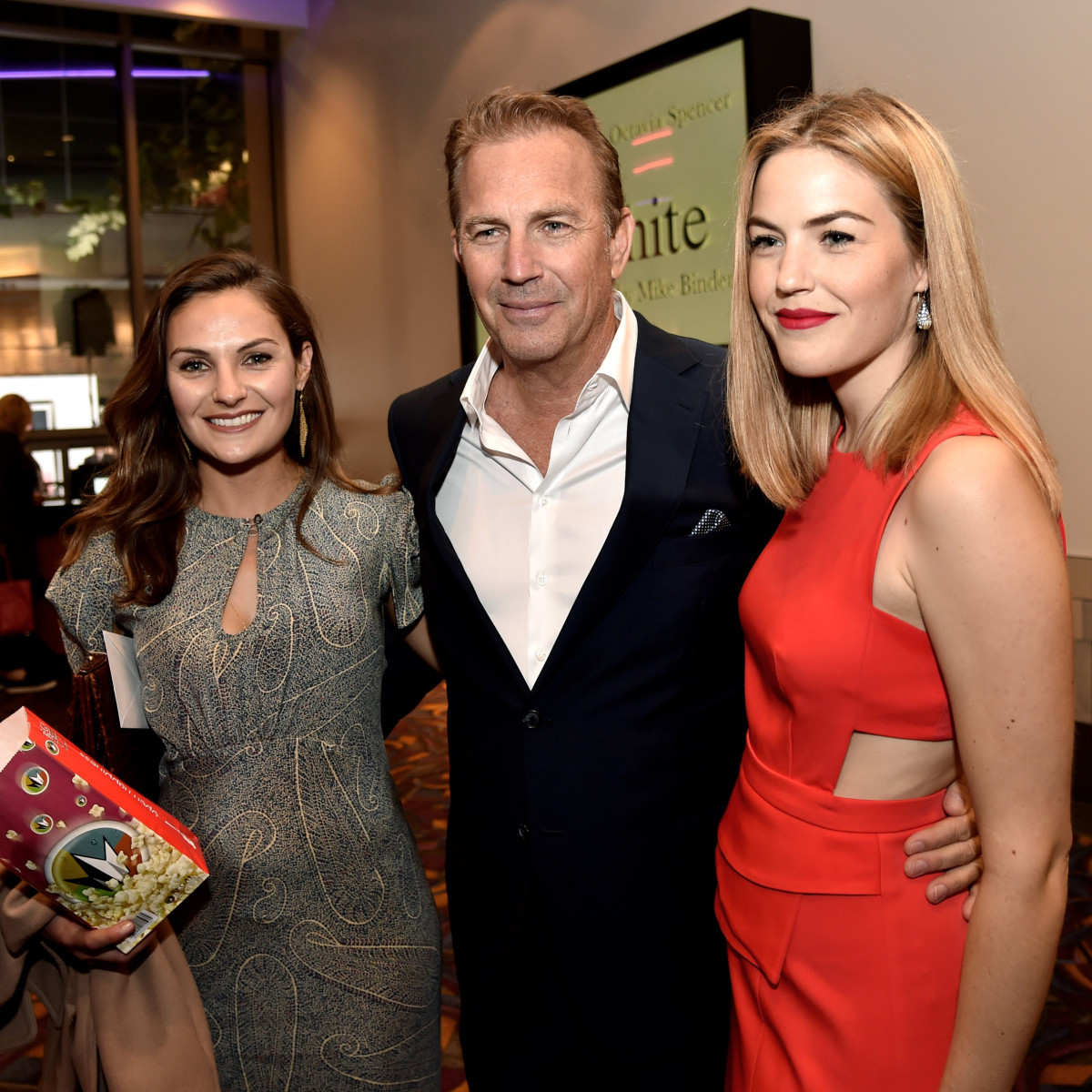 Lily Costner (Kevin Costner)
Lily Costner is Kevin Costner's second-oldest daughter, and she's grown up to be just like him. While Lily has tried acting, it seems her true calling is singing. While she isn't yet an established musician, it's almost certain you'll hear more about her in the next few years.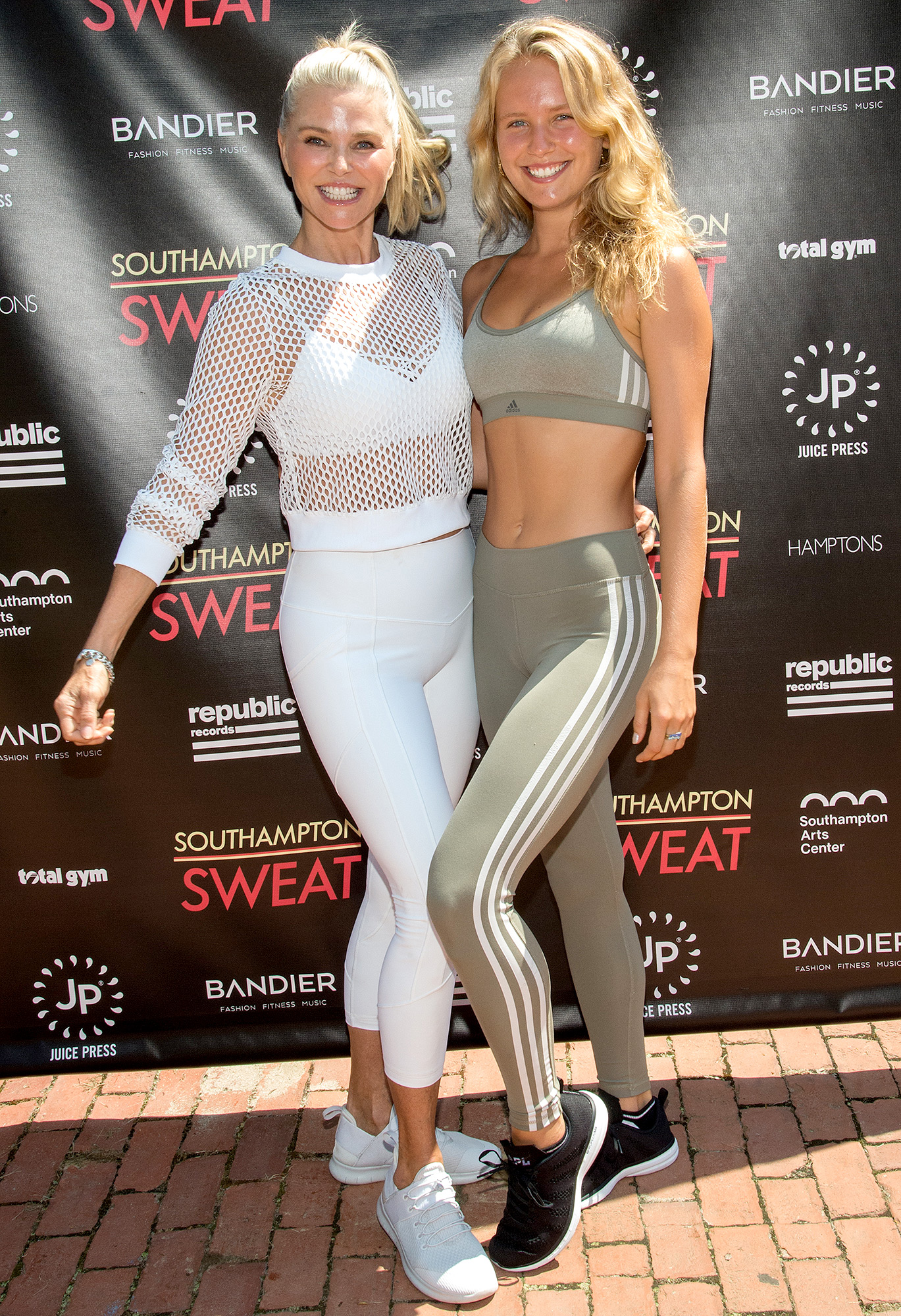 Sailor Brinkley Cook (Christie Brinkley & Peter Cook)
Sailor Brinkley Cook was born in 1998 and has now made a career for herself as a model. Sailor was the result of Christie Brinkley's fourth marriage to architect Peter Cook. The marriage lasted for 12 years and only ended when they finalised divorce proceedings in 2008.

Georgia May Jagger (Jerry Hall & Mick Jagger)
Georgia May Ayeesha Jagger, daughter of Jerry Hall and Mitch Jagger, is an English fashion model and designer. She's worked with some of the biggest brands in the industry, including but not limited to Tommy Hilfiger, Miu Miu, and Tom Ford. She has also designed collections with Volcom and Mulberry.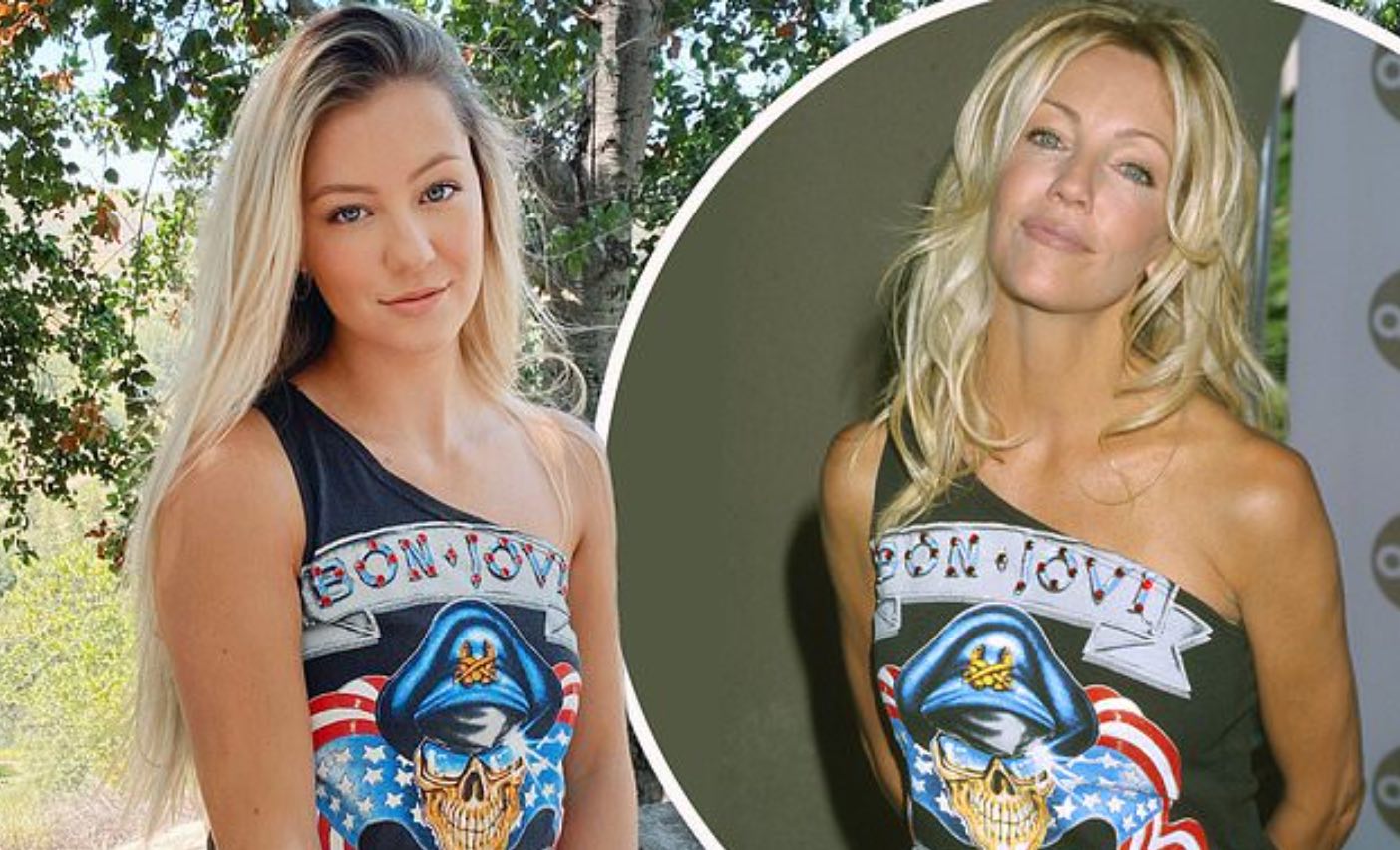 Ava Sambora (Heather Locklear & Richie Sambora)
Ava Sambora is the twenty-two-year-old daughter of Heather Locklear and Richie Sambora. Ava's mother, Heather, was married to Richie Sambora, the lead guitarist of the Band, Bon Jovi. Ava has appeared in movies like A Dark Foe, This Is Forty and Mummy Be Fine.

Sophia Stallone (Sylvester Stallone & Jennifer Flavin)
Sophia Stallone is Sylvester Stallone's 26-year-old daughter with wife and long term partner Jennifer Flavin. Sophia is a model who's starred in several ads with lots of different brands. Last year, she graduated from the University of Southern California, and her father was there to celebrate with her. Isn't that sweet?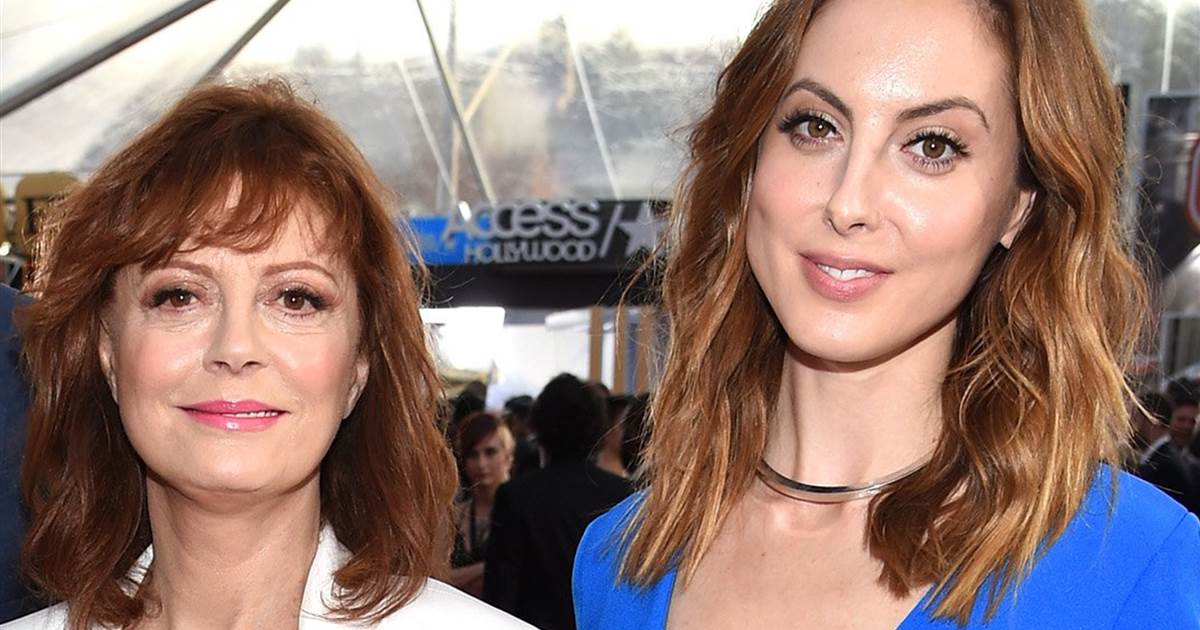 Eva Amurri Martino (Susan Sarandon & Franco Amurri)
Eva Amurri Martino is the daughter of Susan Sarandon and Franco Amurri. She also happens to be a rather accomplished American film and television actress. She's appeared in lots of high calibres television shows. Some of the shows she's appeared on include Friends, Californication and How I Met Your Mother. It looks like Eva is following the steps of her mother.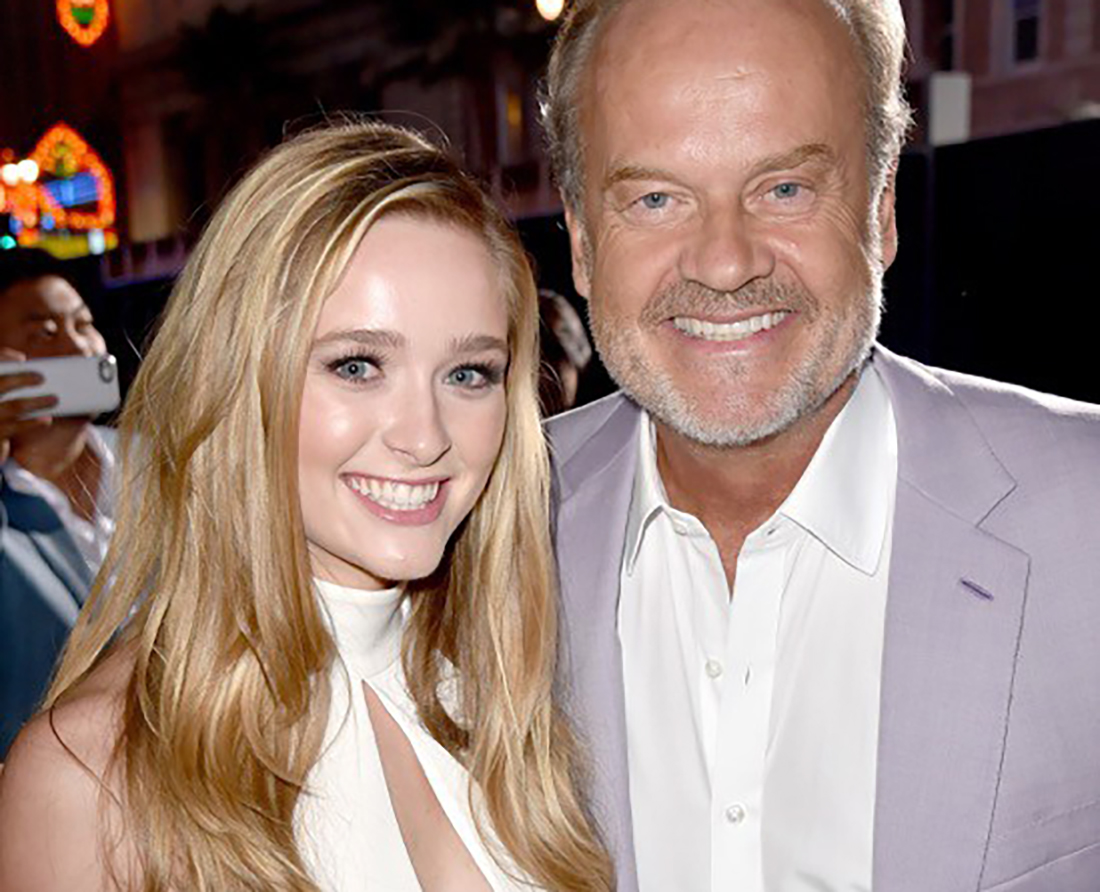 Greer Grammer (Barrie Buckner & Kelsey Grammer)
Greer Grammer is a former beauty queen and American actress. She also happens to be the daughter of Barrie Buckner and Kelsey Grammer. In 2008, she won the title of Miss Teen Malibu and she was able to retain the crown again the next year. She went on to compete in several other pageants. At the tail end of her beauty pageant career, Greer decided to switch to acting, and she did so by appearing as a guest star on an episode of icarly in 2010. She then went on to star in several independent movies.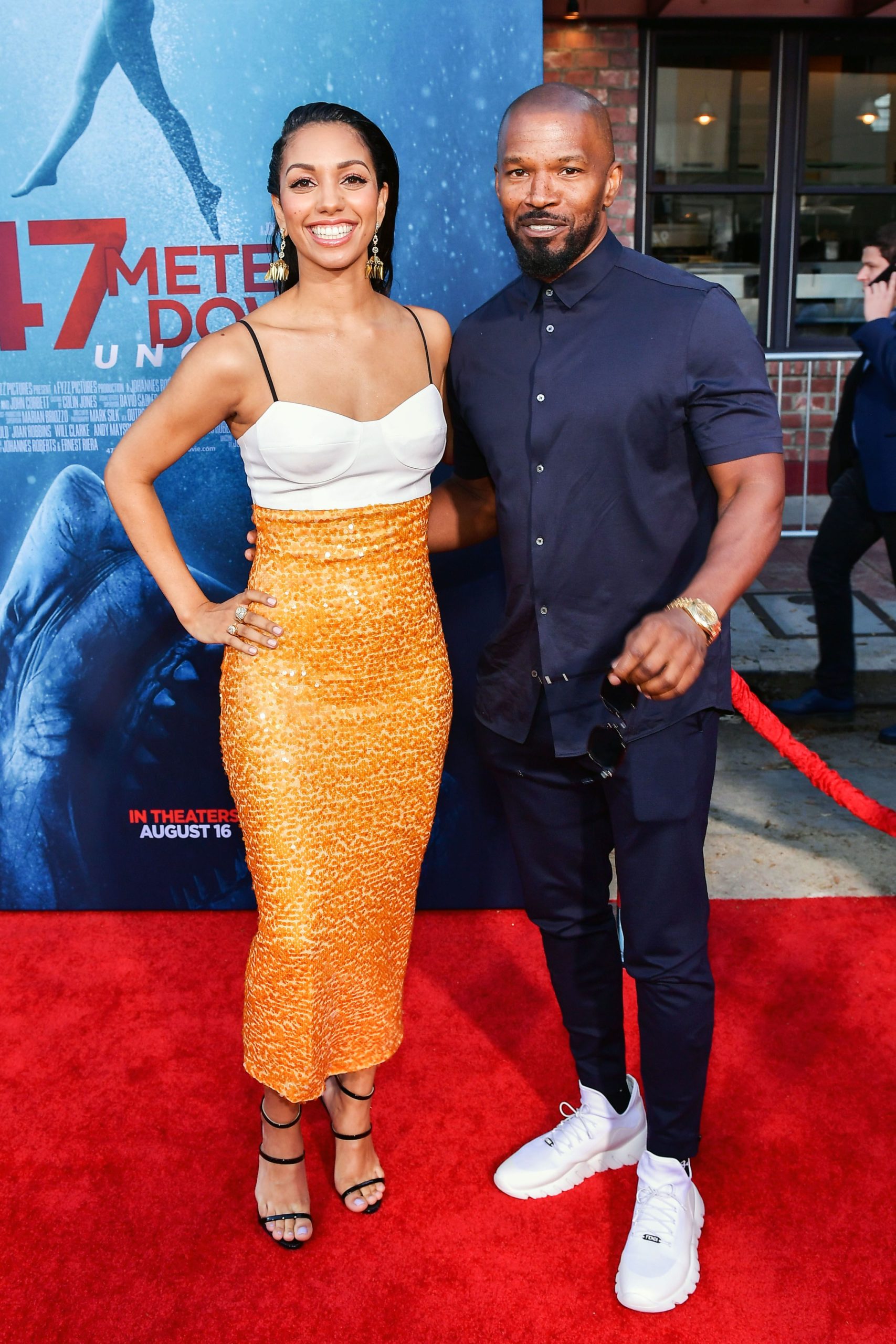 Corinne Foxx (Jamie Foxx)
Corinne Marie Bishop, known professionally Corinne Foxx, is a model and actress. Corinne is the daughter of Jaime Foxx. Oh, and Jaime Foxx's real name is Eric Marlon Bishop— that's why Corinne's real name is Bishop, not Foxx. After college, Corinne attended the American Academy of Dramatic Arts. She appeared in the 2019 movie, 47 Meters Down; Uncaged.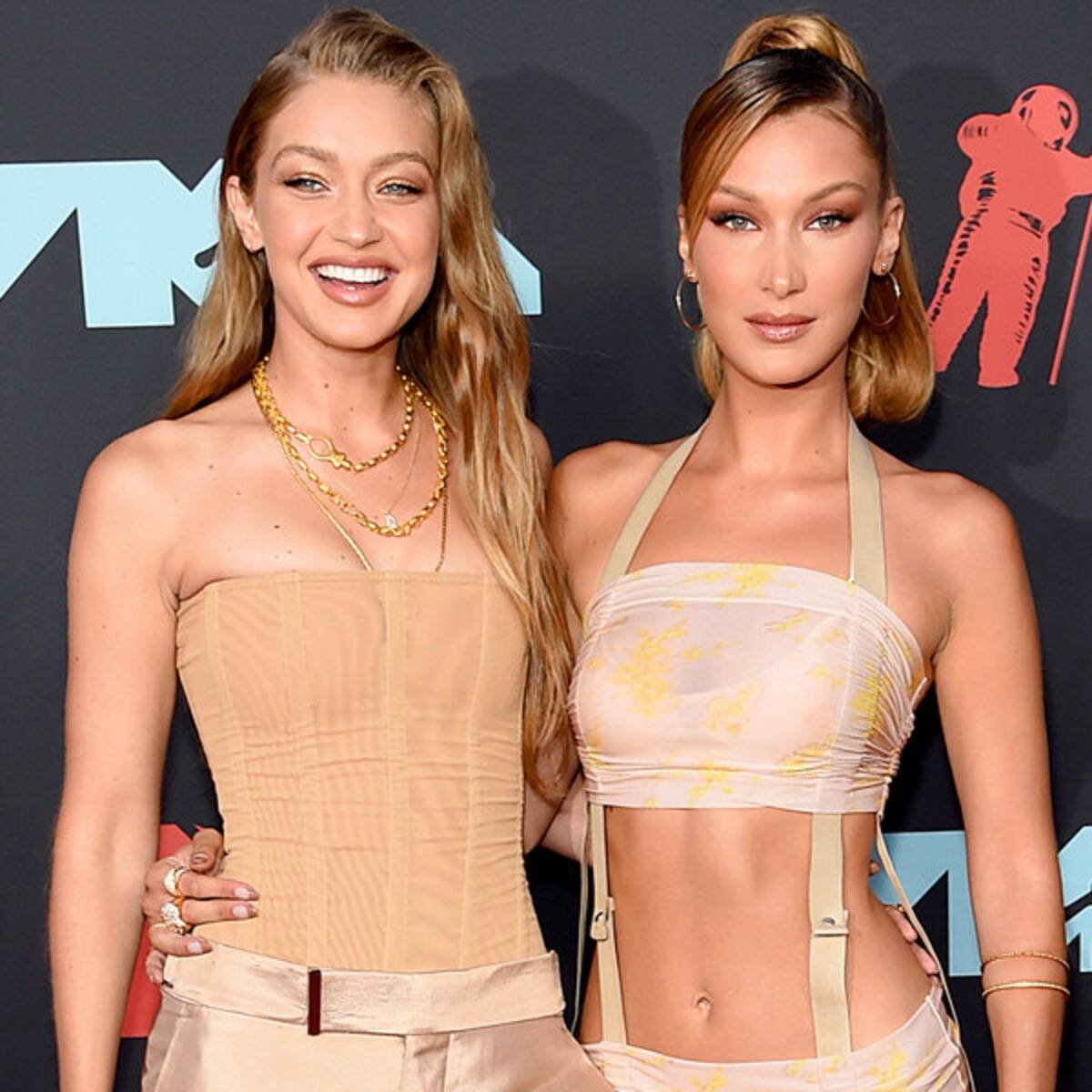 Gigi & Bella Hadid (Mohamed Hadid & Yolanda Foster)
Gigi and Bella Hadid are the superstar daughters of superstars Mohammed Hadid and Yolanda Forster. Today, Gigi has made about thirty five appearances on international vogue magazine covers. She has also starred as herself on lots of different movies and series. Bella Hadid is also a superstar model, just like her sister. She was voted Model of the year by industry professionals in 2016.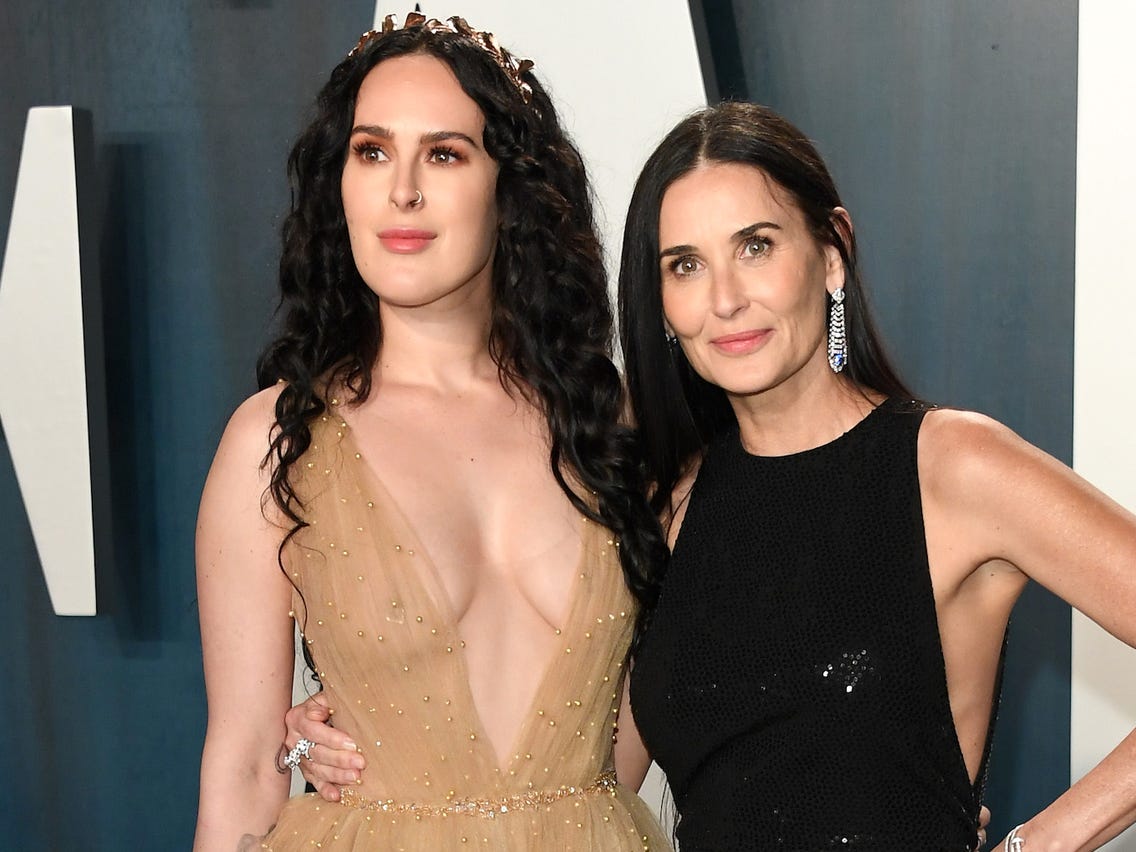 Rumer Willis (Bruce Willis & Demi Moore)
Rumer Willis is an American actress and singer who is also the eldest daughter of Demi Moore and Bruce Willis. She's appeared in several movies like Hostage, The House Bunny, and Once Upon A Time In Hollywood. And oh, Rumer is a Teetotaler, so she doesn't drink any alcohol at all.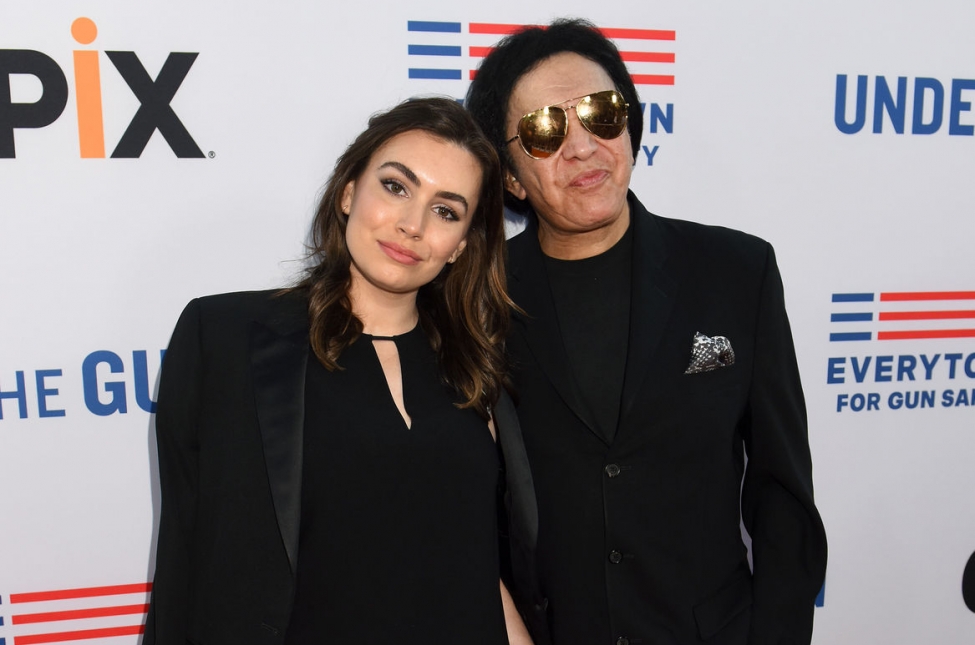 Sophie Simmons (Shannon Tweed & Gene Simmons)
Sophie Simmons is many things. She's a television personality, advocate for children, and a model who promotes body positivity. She's also the daughter of Shannon Tweed and Gene Simmons. At the age of eleven, she started her TV career by appearing on Gene Simmons Family Jewels, a reality TV series about her family.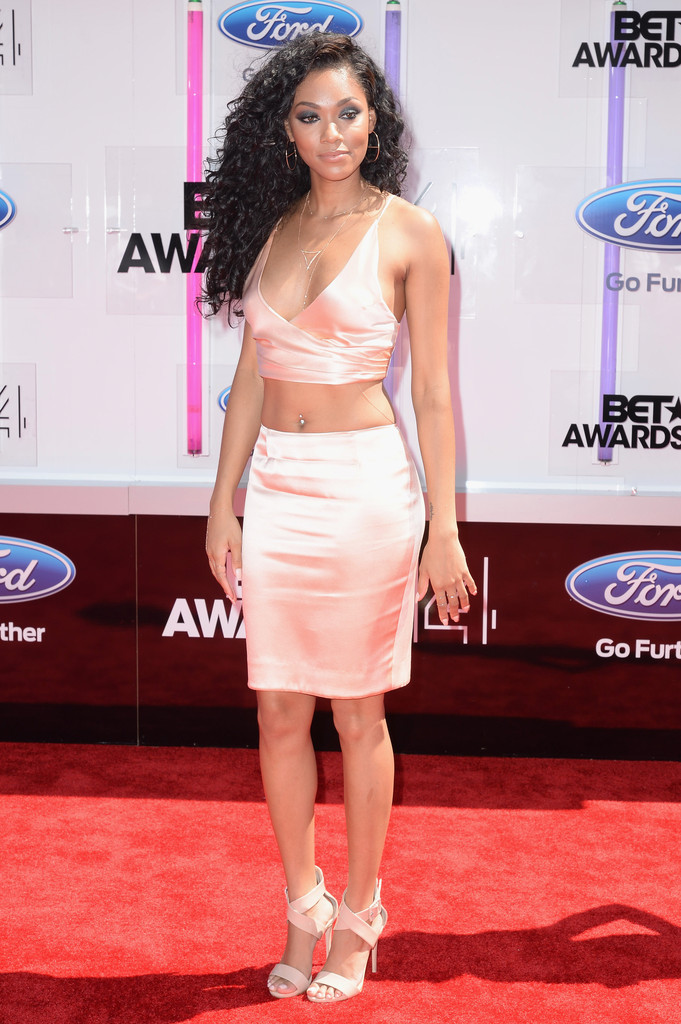 Bria Murphy (Nicole Murphy & Eddie Murphy)
Bria Murphy is the daughter of comedy king Eddie Murphy and Nicole Murphy. Although the couple is now divorced, they still come together to celebrate their daughter's milestones. One of such milestones was when Bria launched her Art 4 All exhibition in Low Angeles.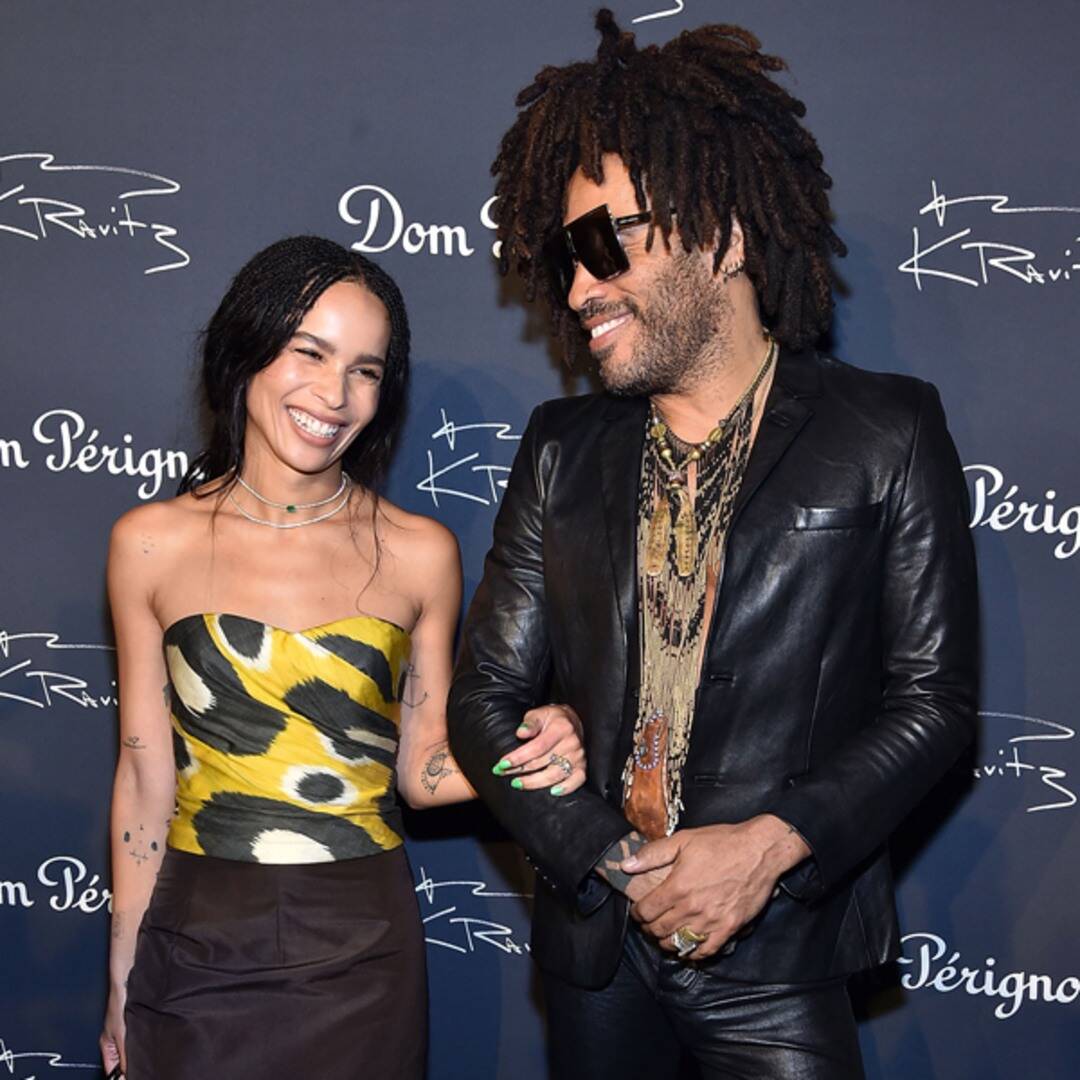 Zoe Cravitz (Lisa Bonet & Lenny Kravitz)
Today, Lisa Bonet is better known as Jason Momoa's (or Aqua man's wife). She's also on known, by some, to be the mother to the beautiful Zoe Kravitz. While Zoe Kravitz may soon become popular in her own right, her mother's face remains more popular than hers. It's probably for the best that mother and daughter have such great resemblance.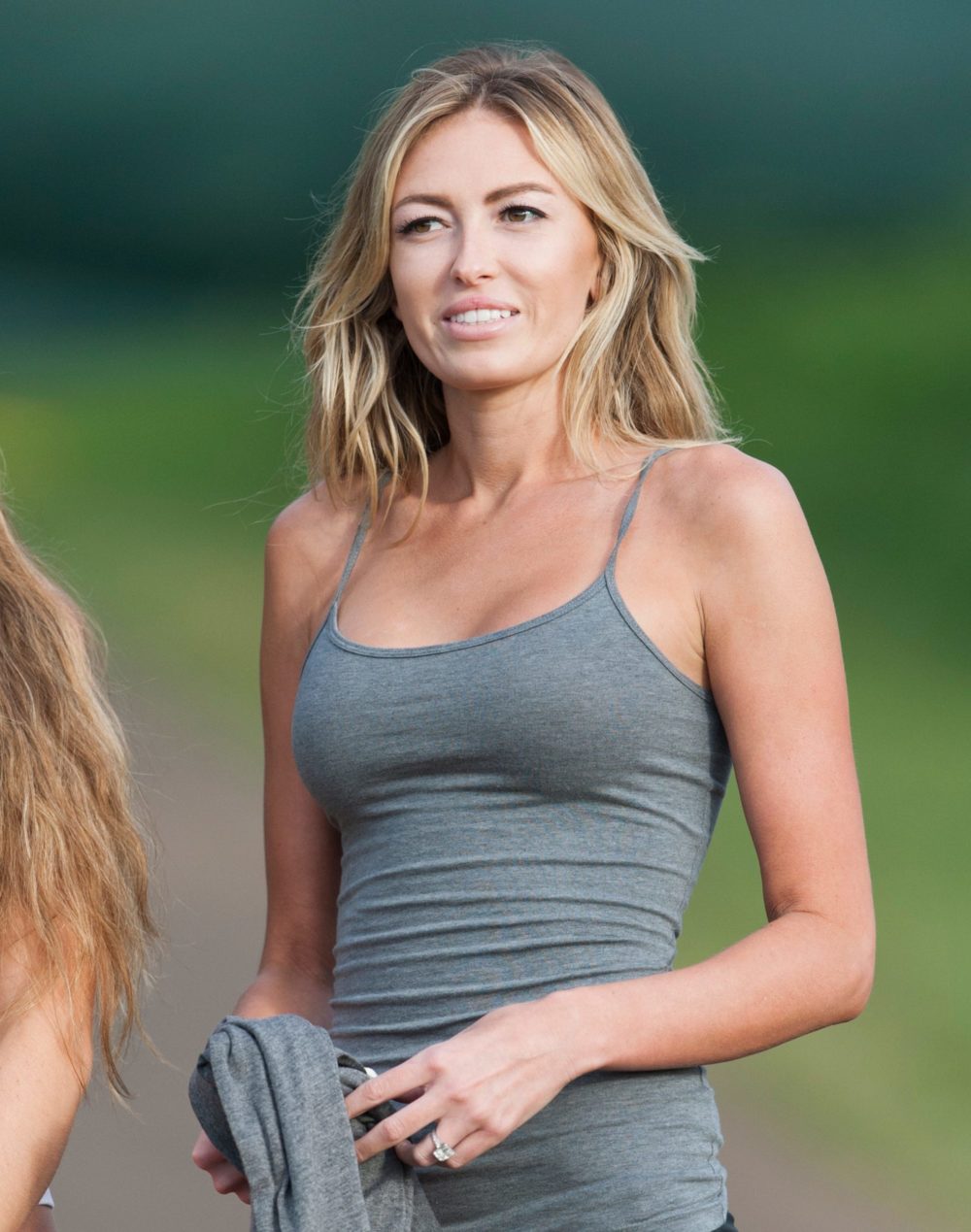 Paulina Gretzky (Wayne Gretzky)
Paulina Gretzky may just be one of the most popular Instagram persons on Instagram, and it's not shocking really. Paulina managed to convince her dad to let skip college, and that was the beginning of her entertainment career. She's now posed on the cover of several magazines like Flare and Gold Digest.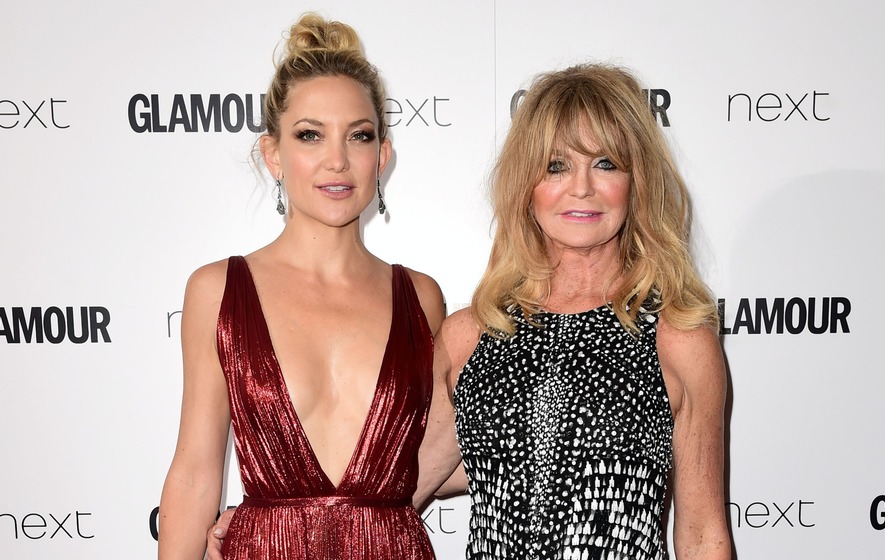 Kate Hudson (Goldie Hawn & Bill Hudson)
Kate Hudson, daughter of Bill Hudson and Goldie Hawn, is one of the most famous faces in Hollywood. She's also one of the most successful. She's won a golden globe, has gotten nominated for The Academy Award for best supporting actress. Although Kate was raised Jewish, she practices Buddhism today. Interestingly, she considers her father's long term boyfriend, Kurt Russel, to be a better example of a father than her biological father, Bill Hudson. Harsh.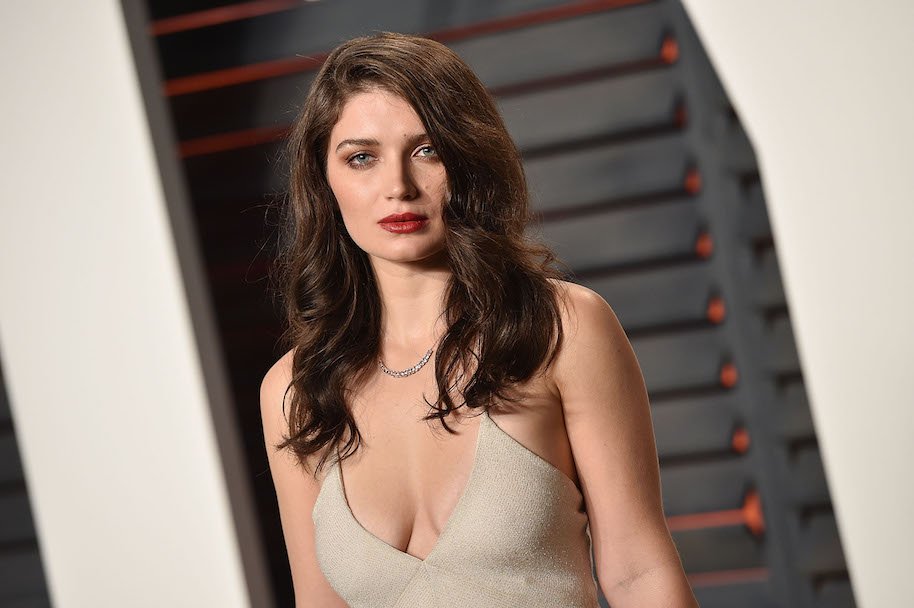 Eve Hewson (Ali Hewson & Bono)
Eve Hewson is an Irish actress and the daughter of Ali Hewson and Bono. She was born at 7 am on the 7th of July, so she was named after number seven. Well, not totally. Her name "Eve" represents the middle three letters of "seven".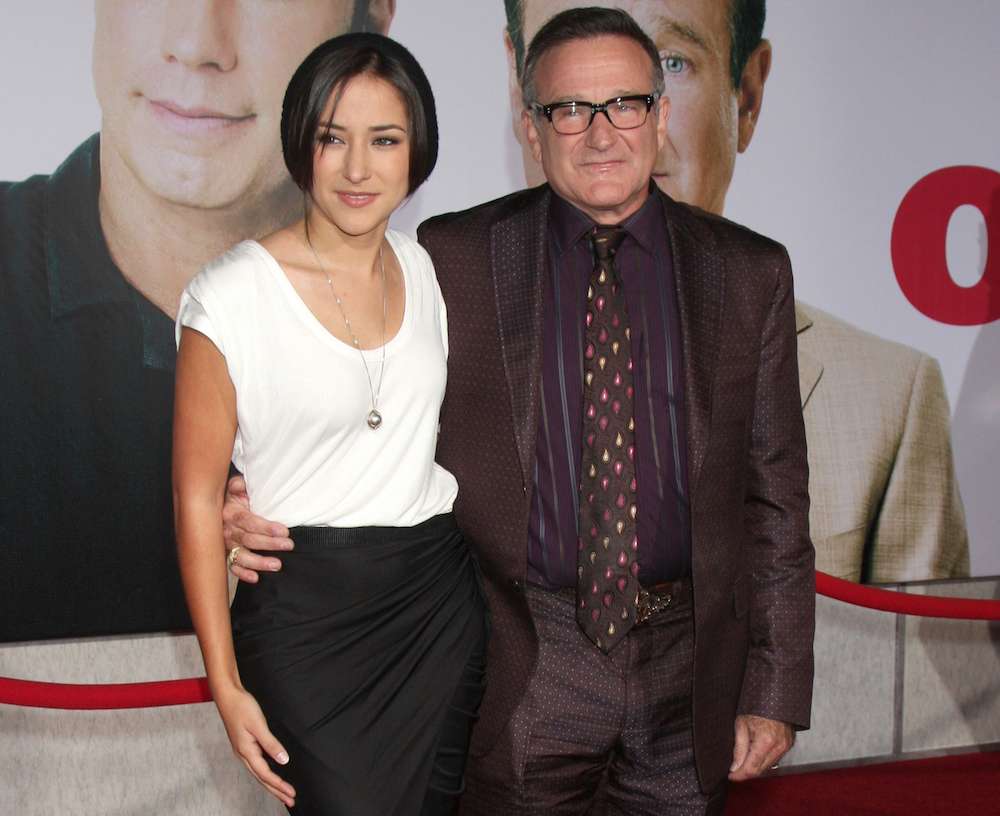 Zelda Williams (Robin Williams)
Zelda Rae Williams is the daughter of late comic Robin Williams. She's a writer, producer, director and actress too. And oh, she loves the legend of Zelda, which is apt because she was named precisely after the game.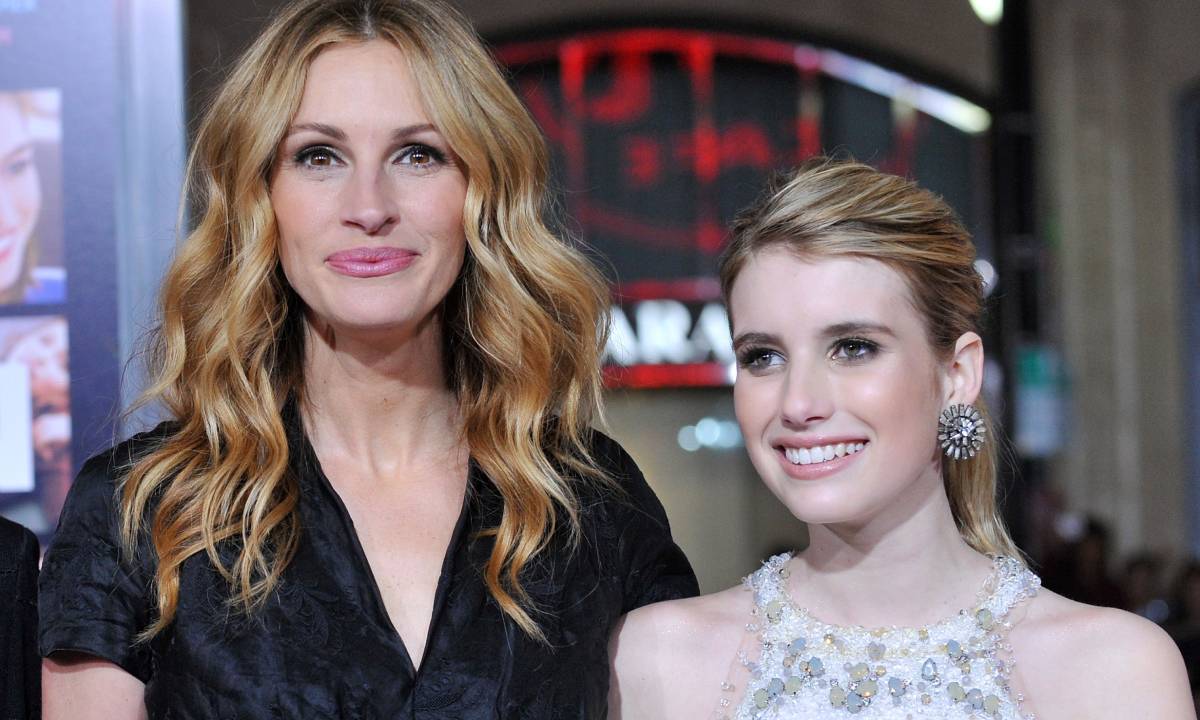 Emma Roberts (Julia Roberts & Eric Roberts)
Emma Roberts is the charming daughter of Julia Roberts and Eric Roberts. She made her acting debut at the age of ten and never looked back. She went back on to star on a Nickelodeon television series called "Unfabulous". She also dabbled in music and she released her debut studio album in 2005. Interestingly, it was called "Unfabulous and More".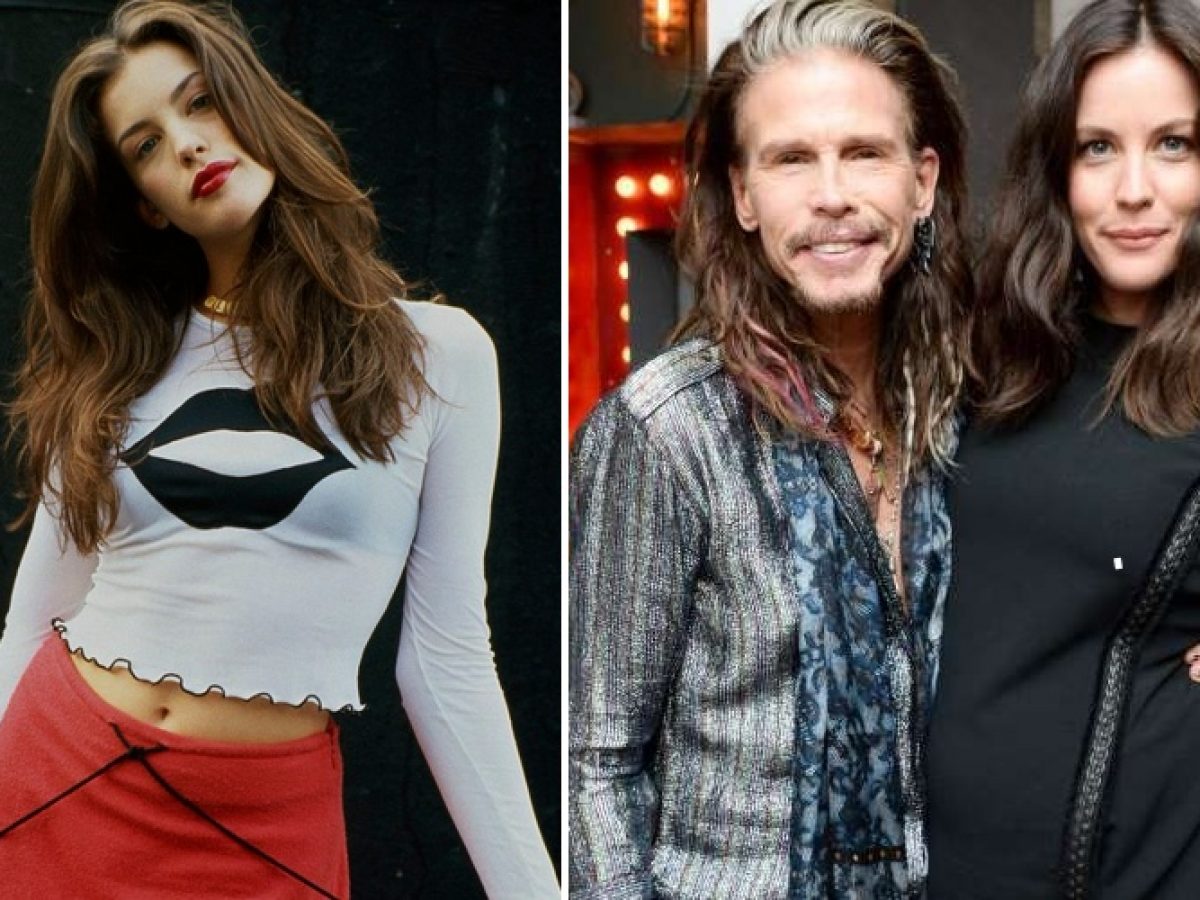 Liv Tyler (Stephen Tyler)
Liv Tyler is many things. She's a former model, actress, singer and producer. Most people know her as Arwen from Lord of The Rings. She's the only child of Steve Tyler, the lead singer of Aerosmith, and Bebe Buell, former Playboy playmate. Liv was named after Norwegian actress Liv Ullman, so it's no wonder she's become an actress too.

Ruby Stewart (Rod Stewart)
Ruby Stewart, daughter of Rod Stewart and Kelly Berg, is an American singer and model. Ruby followed her mother's career path when she decided to go into modelling, and she had pretty moderate success in that field. In 2010, Ruby formed Revoltaire, a band. Sadly, the band disbanded just two years later.

Cazzie David (Larry David & Laurie David)
Cazzie David is Larry David's 26-year-old daughter with ex-wife Laurie David. Cazzie's an Instagram influencer, and she has lots of adoring followers who wait on her every pic and caption. She also seems to be pretty funny and self-aware— which is something you would expect from Larry David's daughter.

Willow Smith (Will Smith & Jada Pinkett Smith)
Willow Camille Reign Smith, also known as just Willow, is the daughter of Jada Pinkett Smith and Will Smith. Willow dabbles in a lot of fields. She's a rapper, singer, actress, record producer and even dancer. There's hardly anything she doesn't do.

Lorraine Nicholson (Jack Nicholson)
Lorraine Broussard Nicholson is the daughter of Rebecca Broussard and Jack Nicholson. Lorraine started her Hollywood career as an on-screen extra at the age of 13. After many minor roles as a child actor, Lorraine landed her first huge role in Soul Surfer. She next starred in Anonymous, playing an expert hacker. Asides acting, Lorraine has also tried her hands at film directing and producing.