Better Find A Runway Because This Jet-Powered Bicycle Is Taking Off
Colin Furze is known for his extreme mechanical genius – some would argue insanity – in creating high-powered, high-velocity motorcycles, mopeds, and even flamethrowers. Here Furze takes his insanity to a new level with a jet powered bicycle. Better strap in, because this looks like it will be one heck of a ride! Furze shows off his jet powered monstrosity made from a vintage bicycle and homemade jet engine.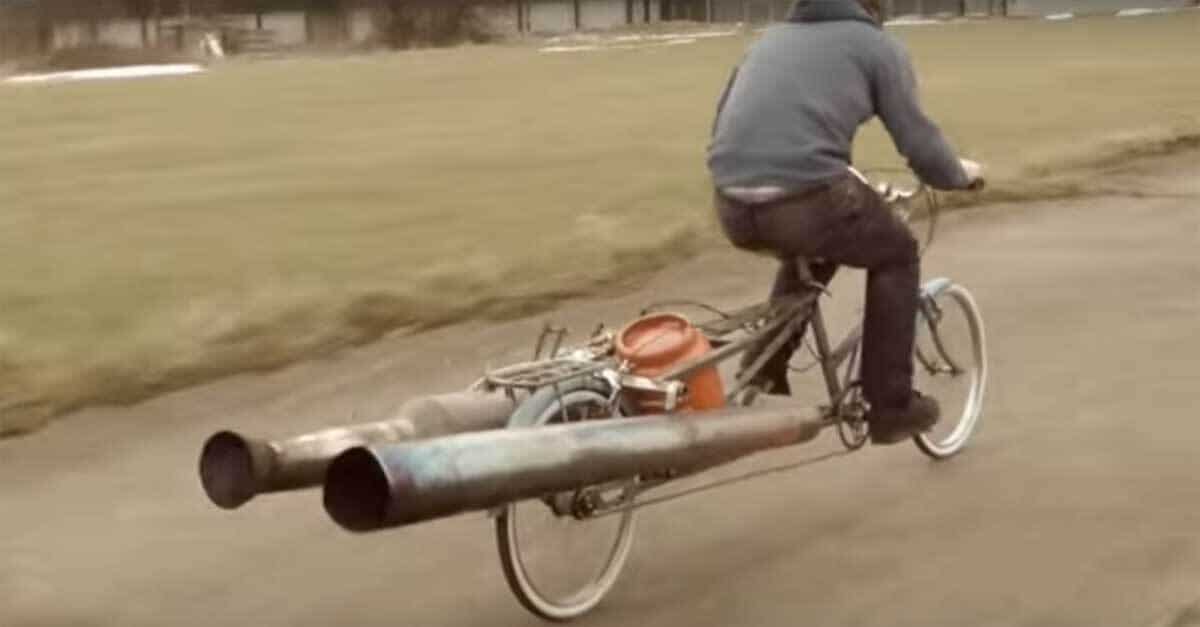 But what about actual "safe to ride" jet-powered motorcycles? They have to exist, right? Well, let's look at a few that have hit the market and we'll share our opinions on them. Colin Furze is definitely creative, but he got his design for his jet-powered motorcycle from the original Harley Davidson jet engine version.
Harley Davidson, however, got its inspiration from the 1929 Broad Track Racer. Powered by two jet engines slapped on either side, the only real place this motorcycle is at home is at an abandoned air strip. Now, a vintage model can be purchased for as little as $25,000 – making it a steal in comparison to most other gas turbine models.
PROS: At the price-point, the Harley Davidson jet engine motorcycle is perhaps the most affordable, bare-boned turbine-powered motorcycle on the market. It's largely a recreati