Best College Football Teams Ever
1995 Nebraska Football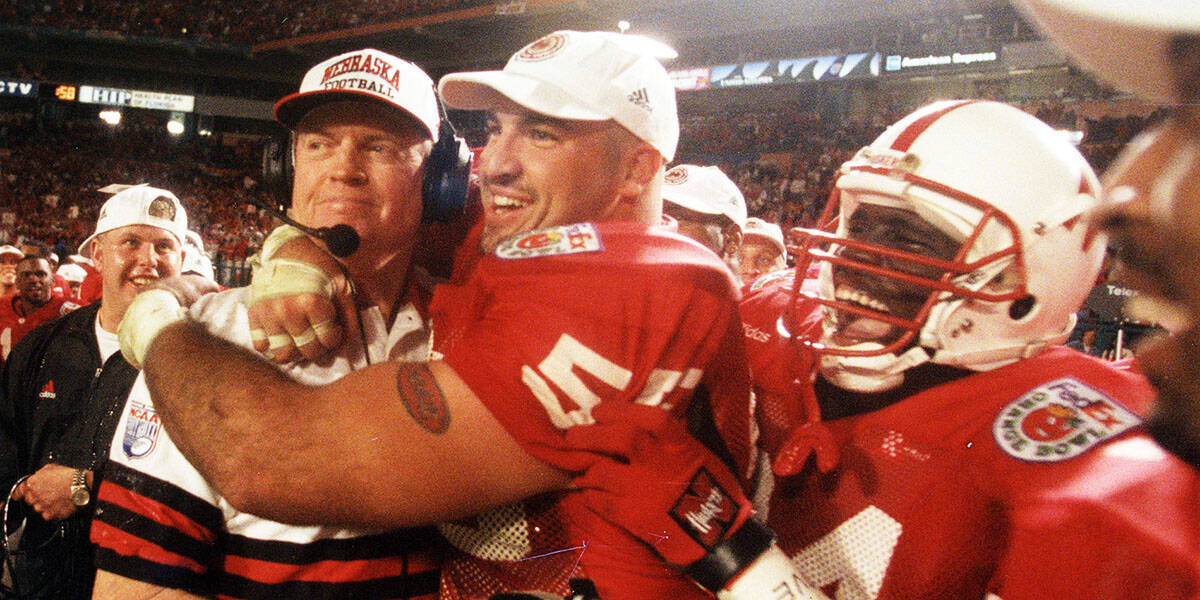 Tom Osborne coached this team to greatness. Here is the team by the numbers. In all, the Nebraska Cornhuskers scored a whopping 638 points, just over 53 points per game. Even more impressive? The team was able to keep their opposition to 14.5 points per game for a total of 174 throughout the season. Their average victory margin was just under 37 points per game. Washington State was their toughest competition that season with a 14 point spread separating the two. Many people regard this particular Cornhuskers team to be the greatest team of all time. On the heels of their 1995 big eight conference championship, an expansion caused the league to form the Big 12 conference. Yet, the Cornhuskers proved their might and prowess again by defending their title against Florida in the Fiesta Bowl. The final score of that game? 62–24. Keep in mind, the Cornhuskers were still gushing over their success from the previous year when Tommy Frazier and Brooke Behringer led the team to its first National Championship in more than 20 years. 1995 saw an overhaul and improvement in nearly every part of the team. The rushing offense and powerful defense allowed the Cornhuskers to snag a second title, the second win of a three-year streak.
1945 Army Football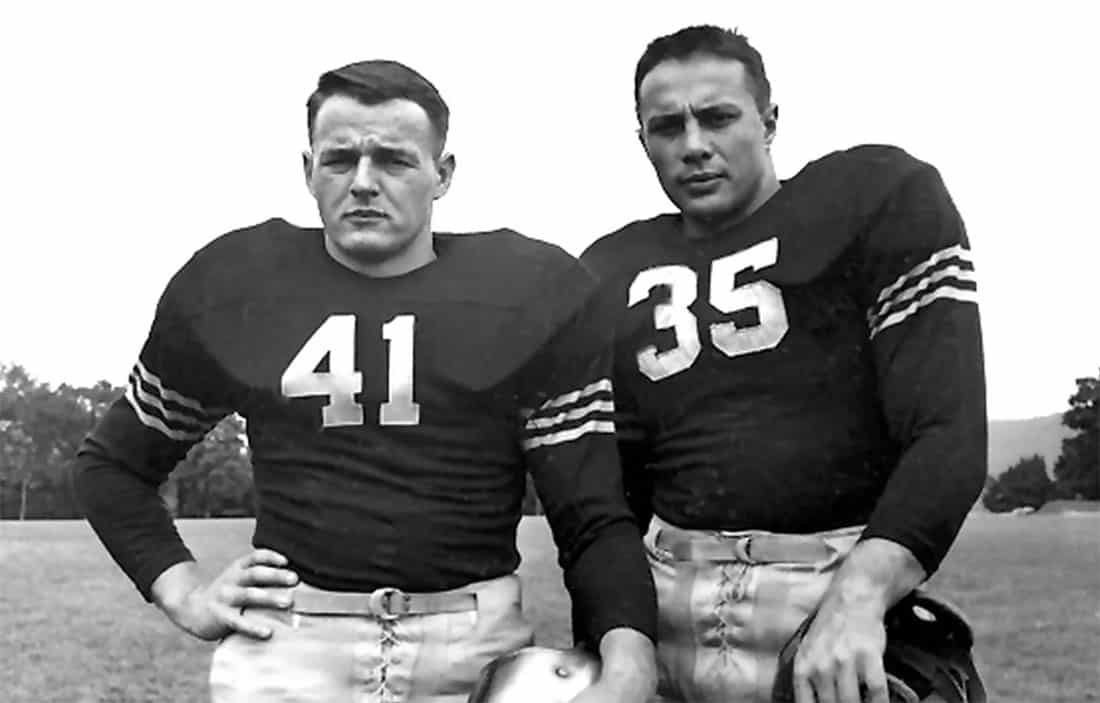 Fresh off the heels of their 1944 national title, the 1945 Army team was a beast. Here's why. World War II created loose academic transfer rules. This essentially meant service academies could recruit players from other universities to stack an All-Star team. Since Blaik (former Dartmouth man turned famous West Point head coach) was known for milking any advantage he could find, the 1945 team was stacked. Names like Shorty McWilliams (halfback), Bobby Dobbs (fullback), and Joe Steffi (guard), were a few of the more notable names along with Arnold Tucker (quarterback). Beyond that, each skill position was stacked at least three deep with star athletes, and the defensive line was nothing short of incredible. Here you would find names like Captain John Green, and Herschel Fuson. Star athletes like these would see the Army to a killer season with an average point spread of 45-6. The 1946 team would see the end of Army's run, mostly in part to star athletes transferring back to their original schools due to tightening wartime regulations. Yet, 1945 will always be remembered as Army's banner year.
1924 Notre Dame Football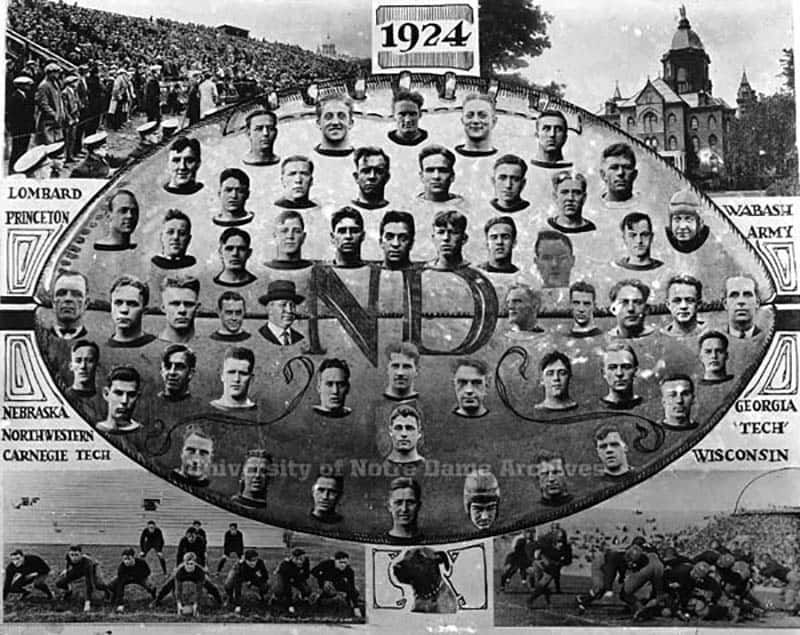 The backstory for this team is incredible. For years school officials had scoffed at the idea of a football program for the university because of its religious roots. The idea was a football program would tarnish the reputation of the school. However, Father John O' Hara (the number 3 man in charge at Notre Dame) thought football could be used to draw positive attention to the school. He made his case, citing his time in South America where religion and sports intermingled together rather well. His pitch won officials over and 1924 saw Notre Dame having their first shot at a National Title (The Rose Bowl). Though Stanford arguably had the best player, Ernie Nevers, the Fighting Irish had the Four Horsemen… Harry Stuhldreher, Don Miller, Jim Crowley, and Elmer Layden. Stanford put up a great fight, but it was their turnovers that won the game for the Irish. A total of 17 in all, the Irish received a fighting chance and proved their namesake. Final score, 27-10.