30 Perfectly Timed Photos With Surprising Backgrounds
Looking back at pictures can bring you joy and nostalgia. Occasionally, however, you may stumble across some weird things in background or foreground that you may not have noticed before. Those are the type of images we want to showcase for you. So, prepare to laugh, shake and scratch your head at this unusual gallery.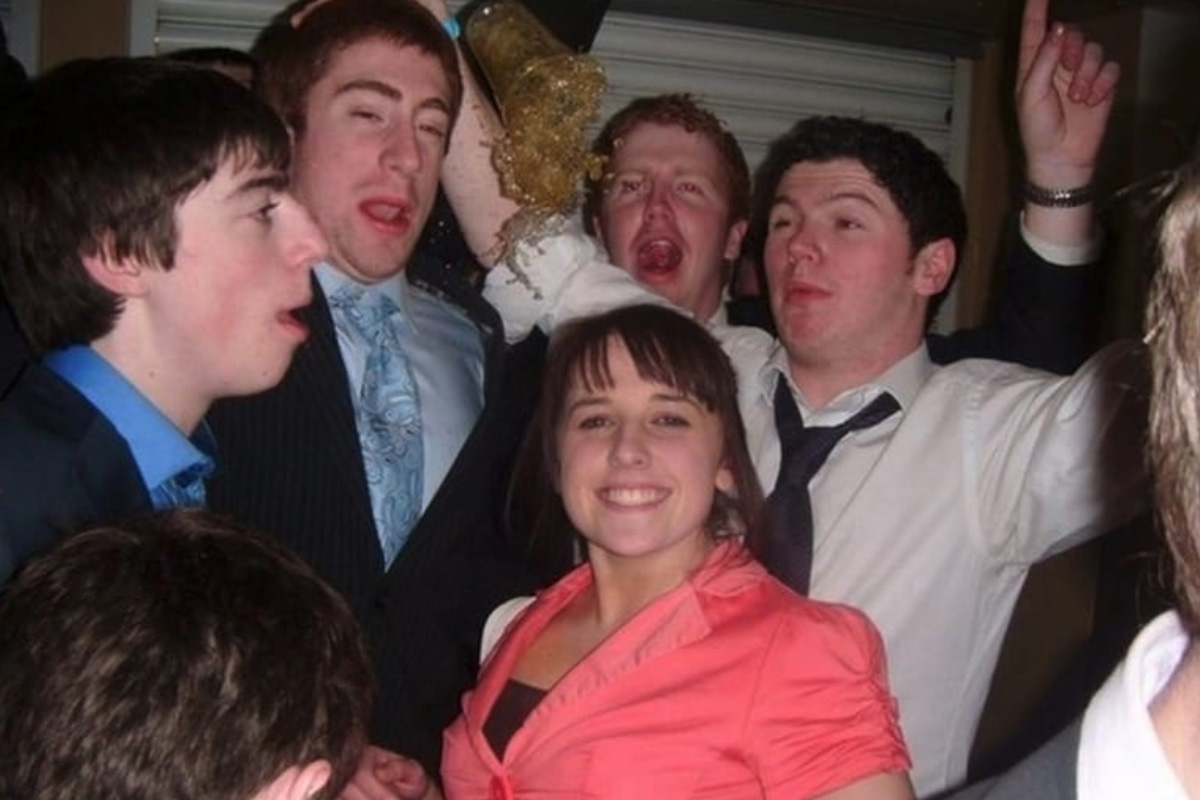 Everyone but the lady in the middle of this picture knew what was about to happen. In the image, you see the men around her looked stunned as a cup begins to fall. What we are guessing happed is one of the guys stumbled and lost his grip on his drink when the group gathered around to have their picture taken. We have to hand it to the photographer who was quick on the shutter button to capture such a glorious moment. We definitely would like to see if they got another picture of the aftermath.