10 Large Scale RC Trucks and Trailers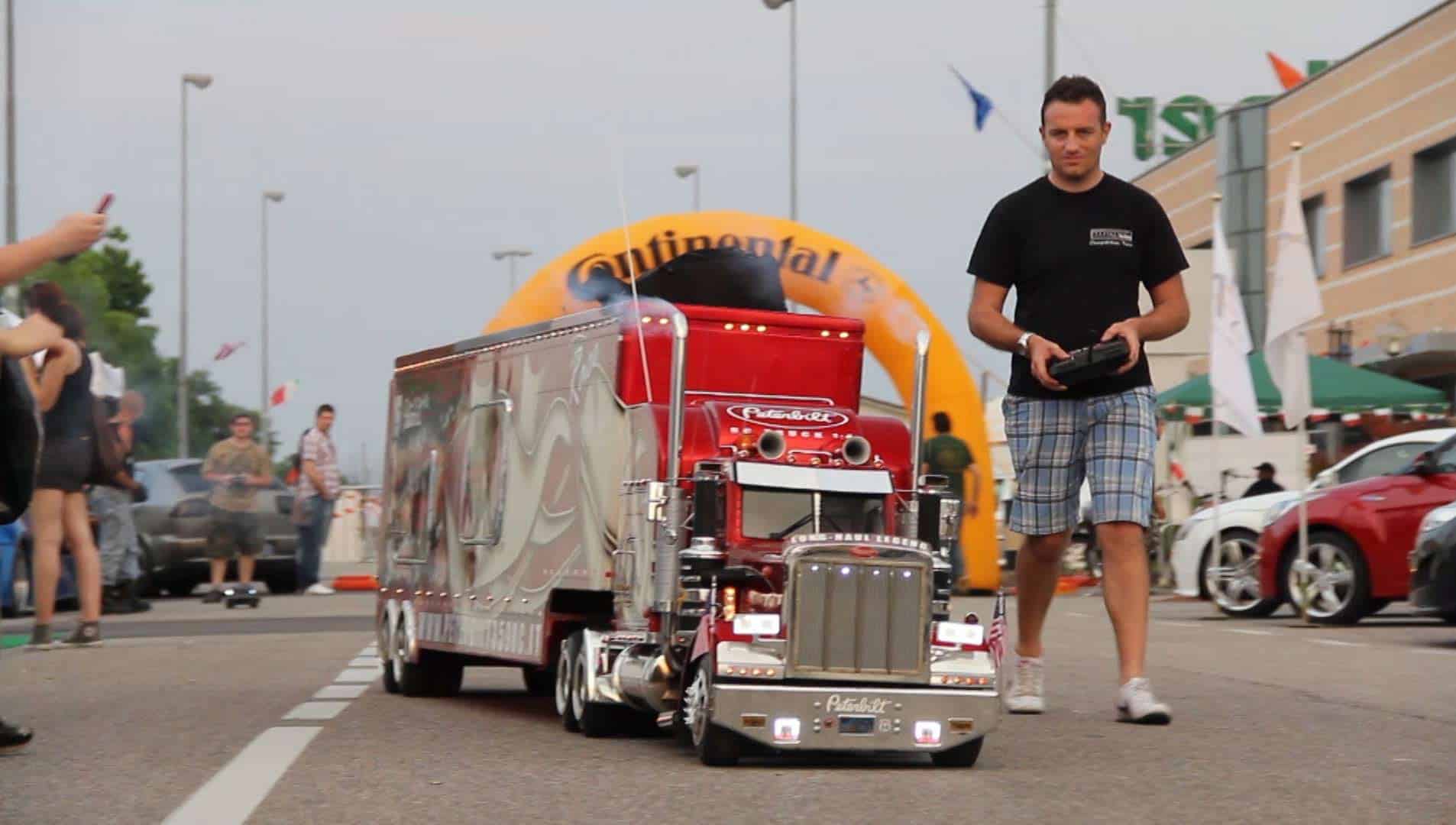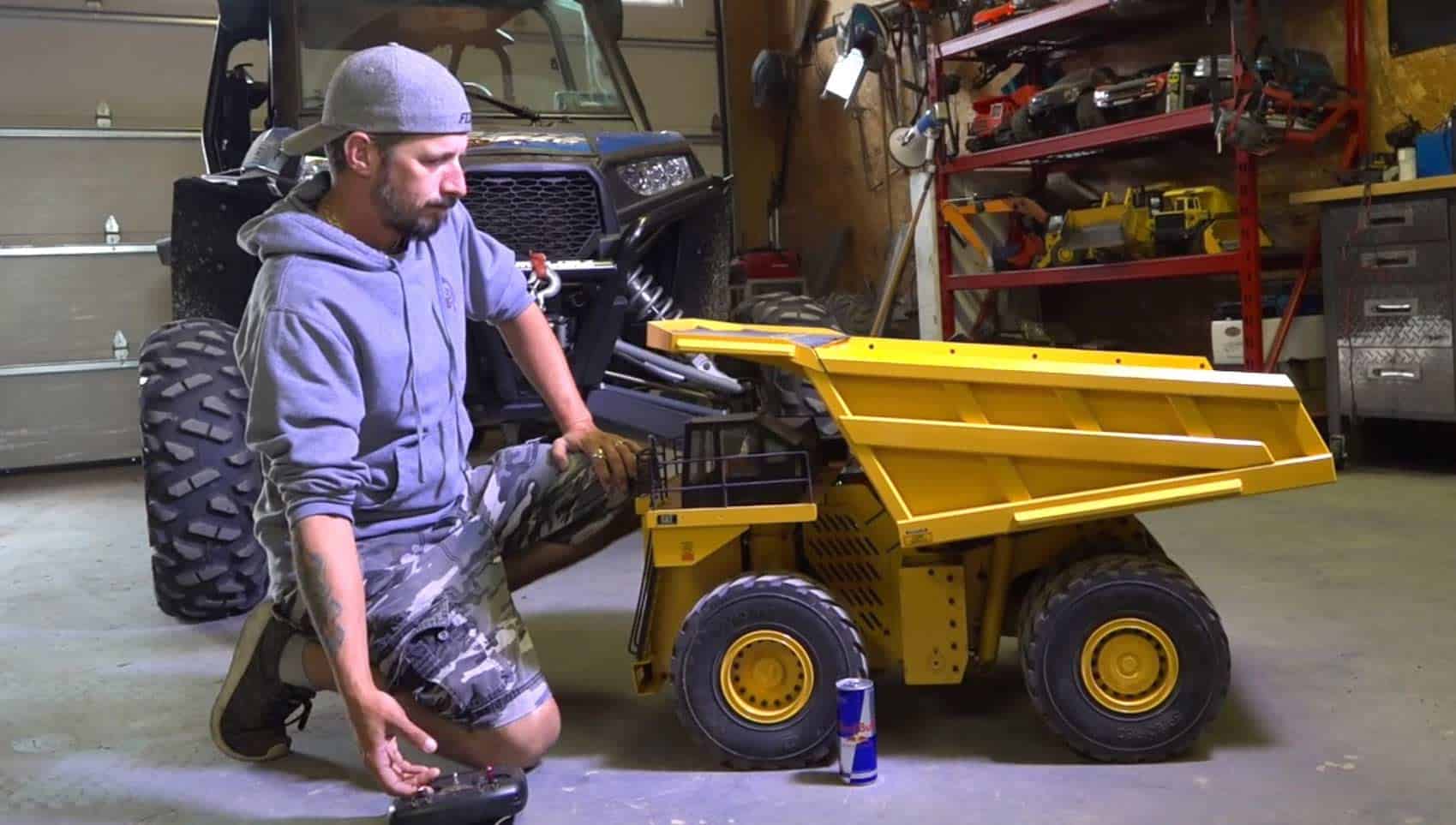 The next of our large scale RC trucks is something you don't see every day. This is an RC 797F mining dump truck. Finding a regular dump minor is just as rare. These things are absolutely massive, over 23 feet tall and 30 feet wide. Open up the dump body and the height towers to almost 50 feet!
So it should come as no surprise that this mining RC scale model is equally large. It's made to 1/14 scale and comes complete with hydraulics to raise and lower the dump body. As for hauling capacity, it can do the job. The owner routinely carts around his wife and toddler. How's that for stow and go seating!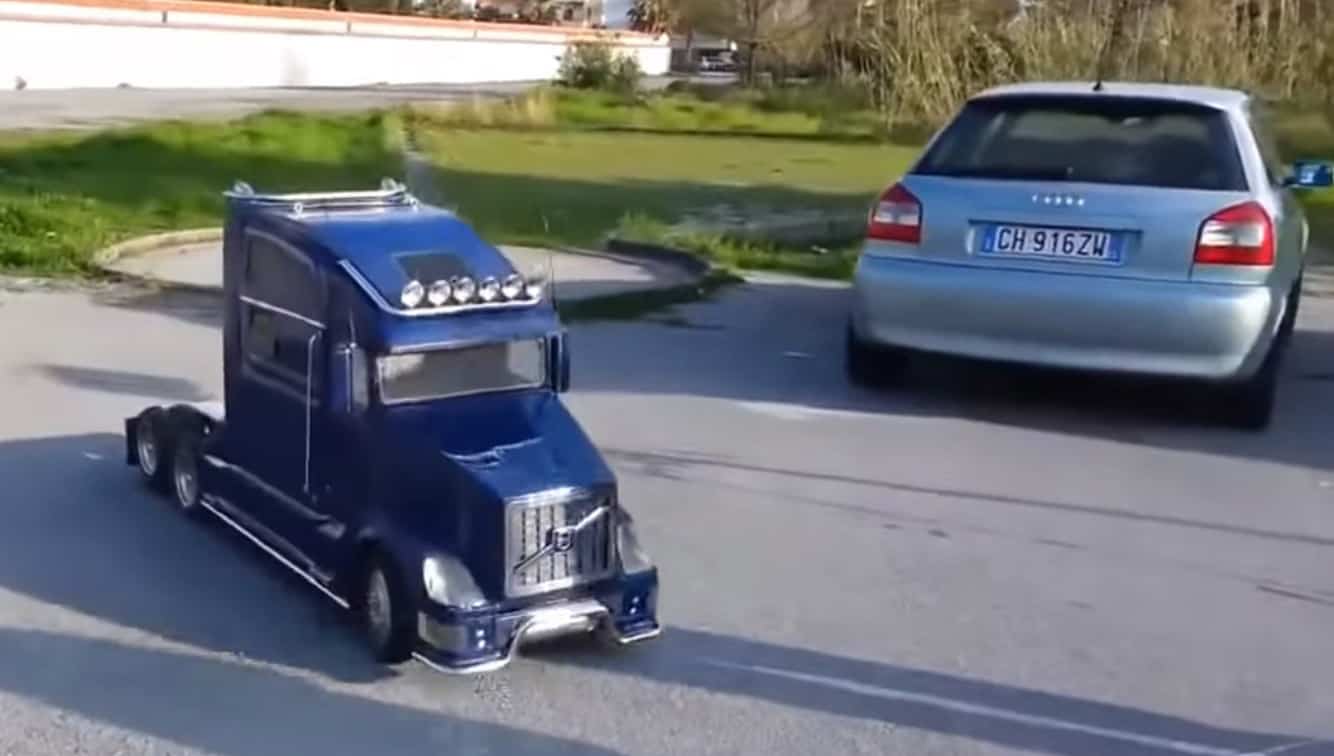 7/10
RC Blazer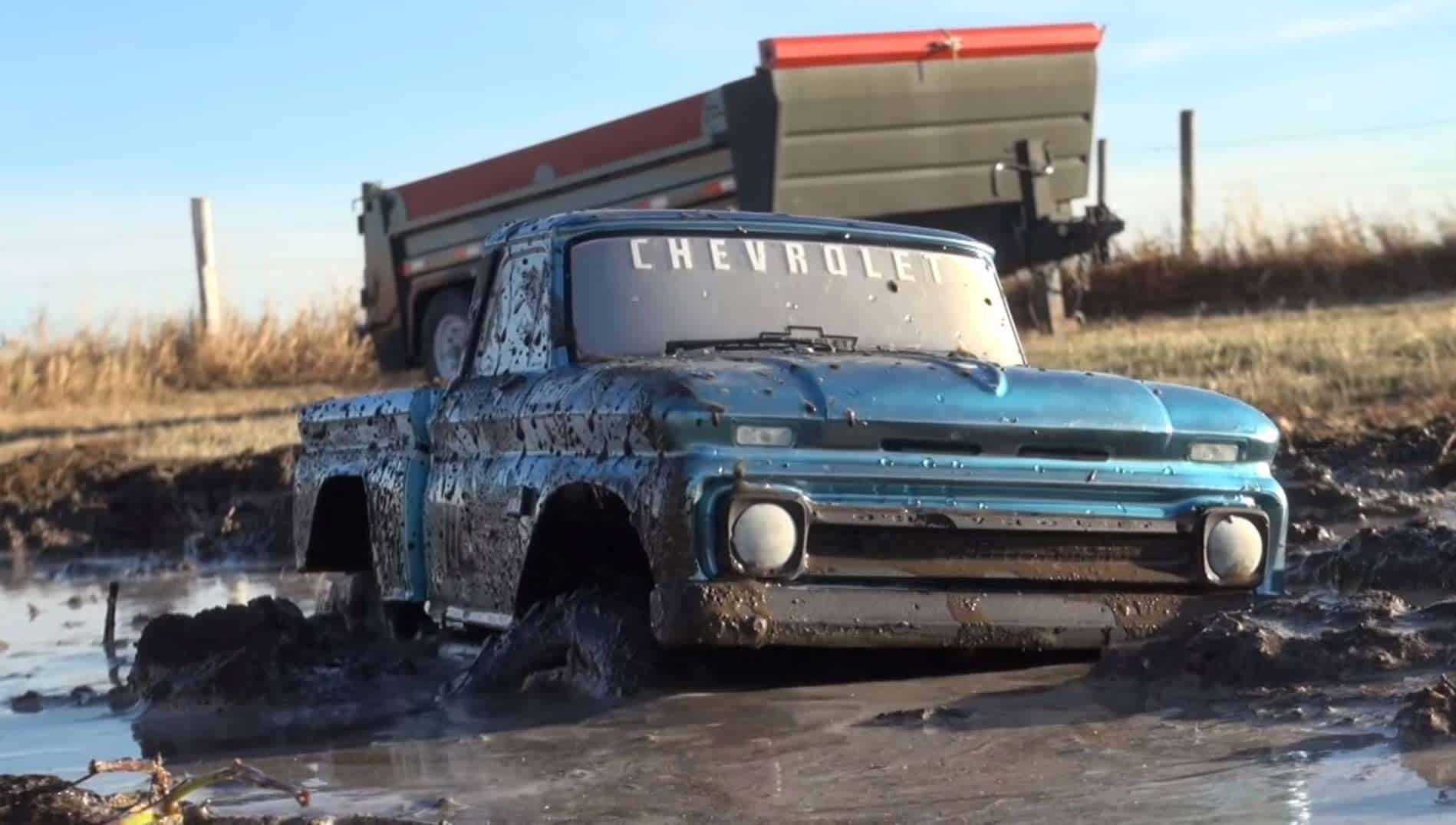 Check out the next of our large scale RC trucks. With this Chevy Blazer RC vehicle, you might notice something odd. The driver side tire looks a bit funny, doesn't it? Well, there's good reason for that. Seems like the plastic C-hubs on both sides of the driver side axle broke during this fun run through a mud bog. Yet, this was by design.
The owner states specifically that he uses plastic parts for the C-hubs because he would rather have those parts break and replace them rather than end up bending the entire aluminum driveshaft or mess up the transmission. However, what made the axles break is quite funny. A tiny rock lodged itself between the top of the plastic C-hub and the rim of the tire. Torque did the rest quickly snapping the plastic hubs while the motor burned up.
6/10
RC CAT Excavator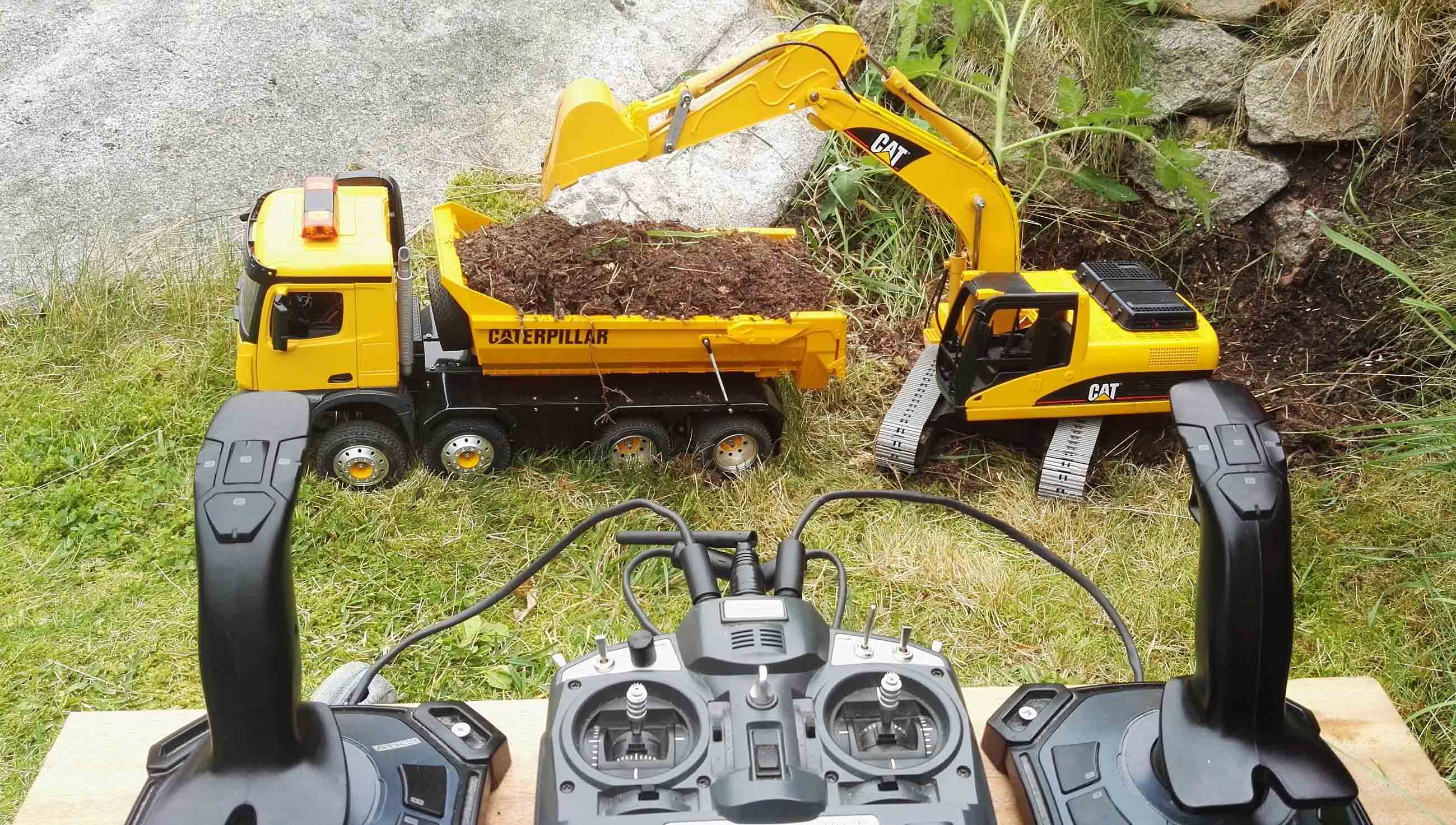 Okay, so we are well aware that the sixth vehicle on our large scale RC trucks list looks like a scene straight out of the 1980s hit movie War Games. There are enough joysticks here to make any geek's mouth water. Yet, it's just another day at the office if you happen to be the owner of this CAT 320 RC Excavator.
The joysticks ensure fluid, realistic movement and give the operator a wide range of control. This is essential when operating heavy construction equipment in real life so it comes as no surprise a measure of the same is present with their RC cousins. We just wonder if he is going to try and load more dirt in that dump truck.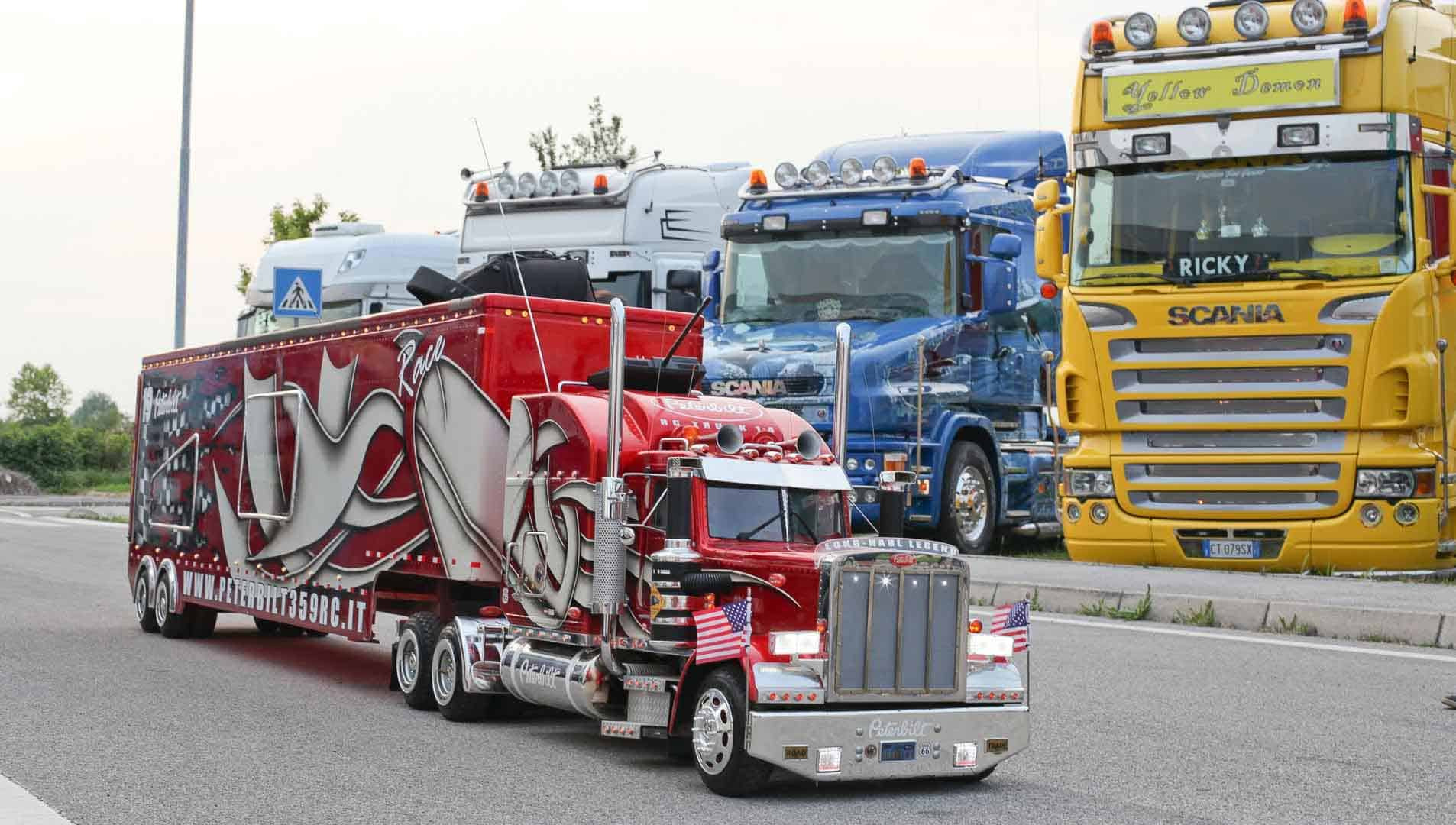 4/10
RC Volvo Dump Truck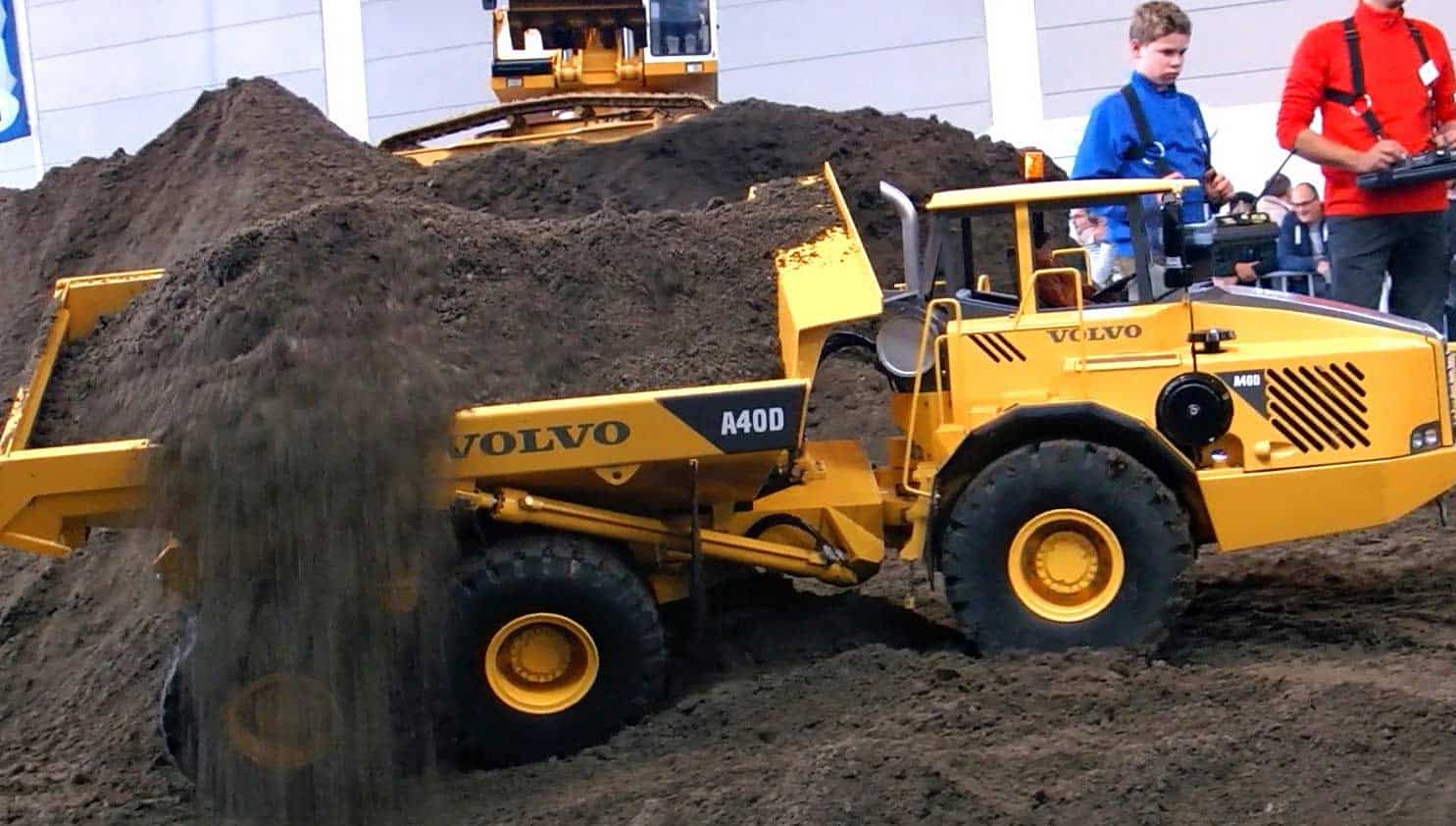 Pony up $8,000 and you can get your own Large scale (1/14) import dump truck. Two powerful hydraulic arms control the dump body on this ready to run (RTR) model from CSMI. There are many options and add ons including different lighting rigs, frame mods and wheel upgrades.
This large scale RC dump truck was part of "Faszination Modellbau" in Friedrichshafen, Germany in October 2015. German construction fairs feature lots of dirt, gravel and rocks for RC owners to move, load or excavate. Construction RC enthusiasts from all over the world descend on the fair to swap tips and admire each other's vehicles.
RC vehicles are a worldwide phenomenon. This picture features an RC dump truck from the Mini Truck Club meet in Spain. What's interesting though is the truck itself. This is a Mercedes dump truck. Typically we think of Mercedes as a luxury vehicle leader.
Yet, they also make some of the finest construction equipment worldwide. The scale model here is representative of the Powershift 3 transmission and Euro VI high torque engine required for massive construction jobs. The Mini Truck Club features RC construction equipment representing every brand imaginable.
2/10
RC CAT Excavator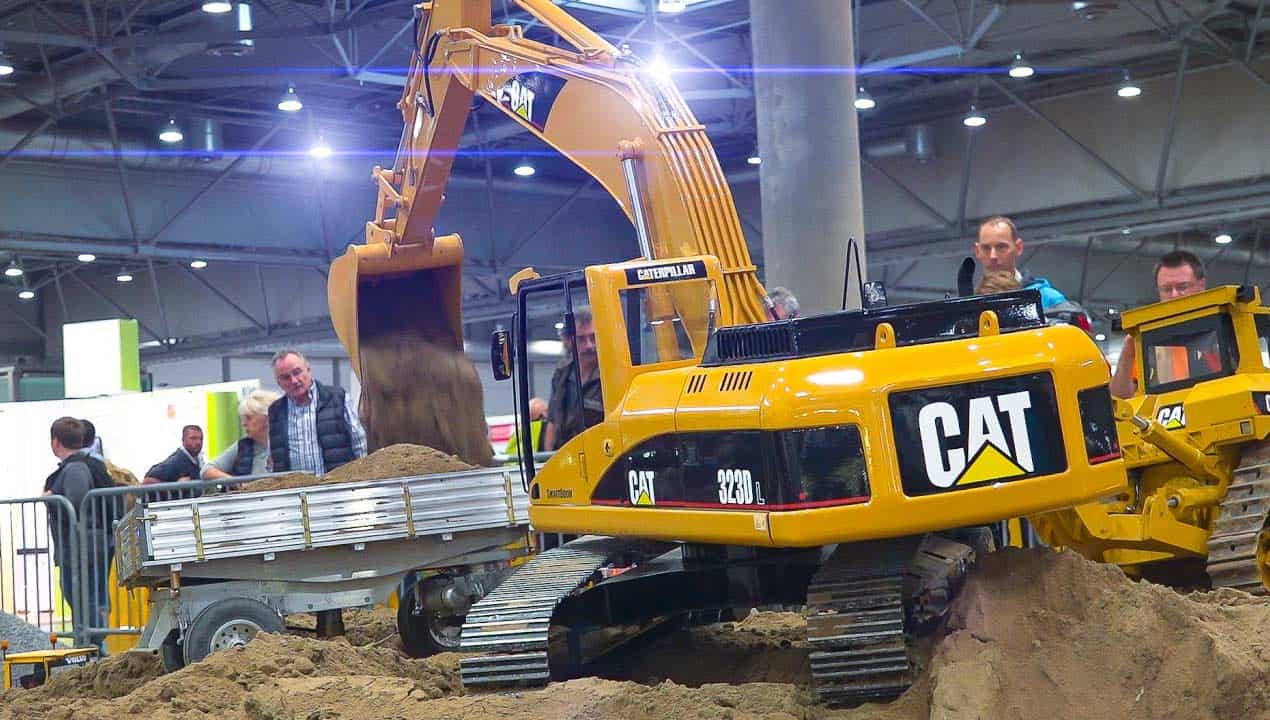 The next time you find yourself in Germany, head to one of the model fairs/expos. This CAT was one of the features at both the Model Fair Leipzig and Model Fair Friedrichshafen in 2016. And it's huge! This excavator is 1:6 scale! With fully operational hydraulics and a 680 degree rotation, this excavator can scoop anything you need removed.
The decals and color are exact, as well as the cab and engine (battery) compartment. Two treads and all metal construction make light work of any job, even if it's a large scale RC construction equipment model expo in Germany.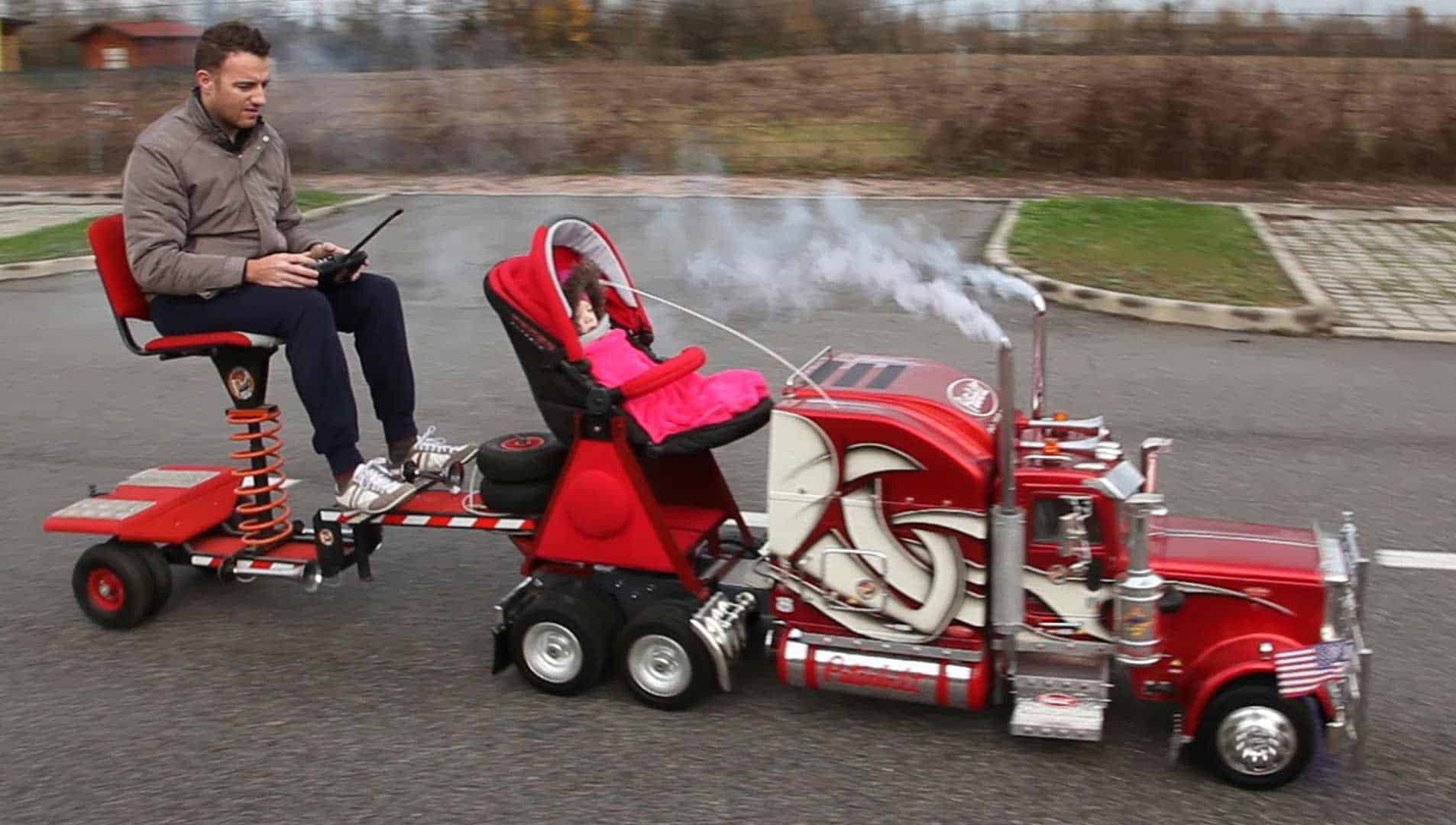 If this Peterbilt 359 semi looks familiar, that's because it's the brother of the one we featured earlier. Seems like the father's creativity rubbed off on his son. So, the son built a another semi to enjoy. Just as its predecessor, this Peterbilt 359 is entirely handmade and custom-built. Of course, that's pretty obvious from the driver's seat.
The all metal and fiberglass construction produce a big rig that can support the weight of a full grown man and his toddler (as seen in the picture). Of course, just like the one earlier, this Peterbilt began as a wooden frame, and ended with 14-16 wheels, a powerful motor, go kart steering and a fog machine mounted underneath to blow smoke just like the real thing.
If you like those, you'll absolutely want to check out more  scale RC vehicles!