Ford F-350 Super Duty Takes on a Semi
No one's debating it. The Ford Power Stroke is an impressive heavy duty diesel truck. But when attached by tow cables to the back of a semi tractor trailer powered by a Caterpillar engine?!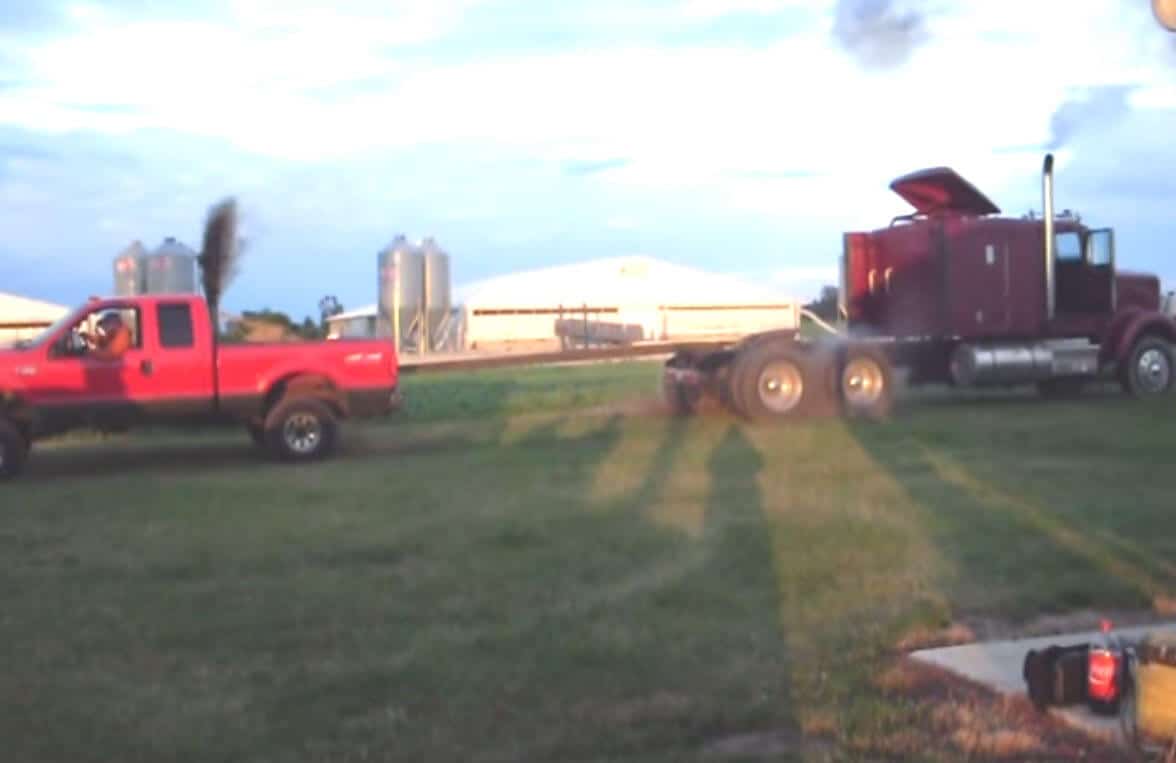 Who would have guessed what happened next? When you put this much horsepower back-to-back and let them punch it out, it's as entertaining as it gets. When you look at this matchup, there's plenty of people wondering if the outcome would have been similar on pavement as it would be on grass.
Is it really that clear cut? Well, when we look at the composition and weight distribution of a semi tractor trailer, most of the weight is up front by the engine and front cabin. The back-end is disproportionately light. Makes sense – you want to load a trailer onto the back, no?
This works against the tractor trailer and proves to ultimately be the Ford Power Stroke's claim to fame. With a conventional towing capacity of 19,000 lbs, the Ford F-350 Supe